It was 1982. Darryl "DMC" McDaniels had just graduated from high school, and his group Run-DMC with Joseph "Run" Simmons and Jason "Jam Master Jay" Mizell was garnering significant buzz around New York City. Less than a year later, the Hollis, Queens trio had gotten a deal with Profile Records. 
Run-DMC changed the game with singles such as "Walk This Way" with Aerosmith, "It's Like That," and "King of Rock." Their third album, Raising Hell, arrived in 1986 with the breakout single "It's Tricky." Produced by Rick Rubin, the single peaked at No. 57 on the Billboard Hot 100 and No. 21 on the Hot R&B/Hip-Hop Songs chart. But the album itself landed at No. 1 on the Top R&B/Hip Hop Albums chart and No. 3 on the Billboard 200. It was certified triple-platinum by the RIAA in April 1987, a first for any rap album.
While "Walk This Way" may be the most famous single from the album, "It's Tricky" was the most impactful. As DMC explains, the song had a specific purpose that resonated for decades. 
A Rapper's Delight 
Run-DMC was on tour in 1986. I was still based in Hollis, Queens and living at home with my mother and father, but I was never home because I was on the road. All I was doing was listening to the live performances of hip-hop in New York City before "Rapper's Delight," so before recorded hip-hop. We had "Rock Box," we had the first album out and "King of Rock." We were working on the Raising Hell album, but I was carrying around my JVC boombox and listening to all the live performances of the Funky 4+1, Cold Crush Four, Fantastic Five, the Furious Five, and the Treacherous Three. So it was a life of touring that didn't affect me at all because having the New York hip-hop scene with me made every state feel like home.
Culture Explosion 
In the '80s, when you came to New York City and you went out, there were musicians, artists, hip hoppers, break dancers, graffiti artists, writers, filmmakers, and journalists all in the same place. We were hanging out at Danceteria. We were hanging at the The World, basically at all the venues in New York City. People forget New York City in the '80s was one of the most historical times, comparable to the Renaissance and all of the different periods that we learned about in history books. It was a time of art, creativity, fashion, film, and style. 
There were issues, too. This was right before the crack epidemic. So '86, there was drug dealers, but it was the drug dealers that were kind of like underground drug dealers. Everybody was getting money, so it wasn't wild. And it wasn't senseless violence. If you got into that game, you were expecting to either go to jail or die. So it wasn't like innocent babies and mothers and grandfathers was getting shot. But because hip-hop at that time was giving us an escape and opportunity, it was just a creative time where anybody could become something and do something. Hip-hop and MTV gave people so many jobs because now you could make videos, you could be a writer, you could film, you could be a stylist, you could be a sound man, you could carry the records for someone. There was so much opportunity in the '80s.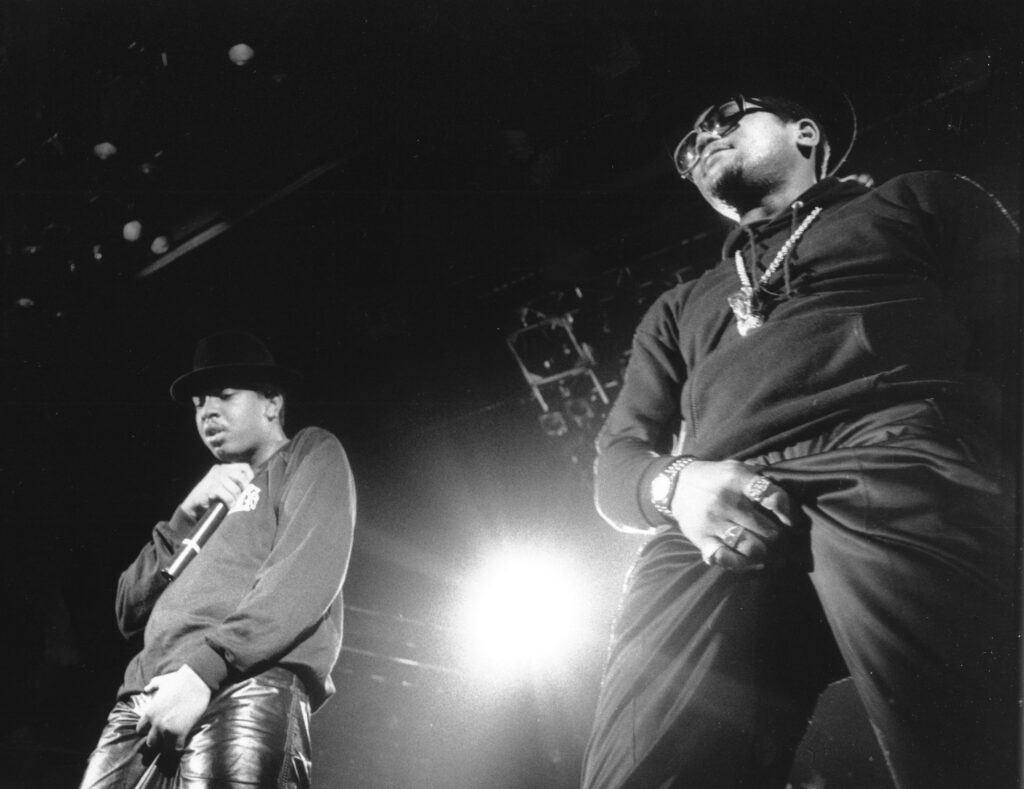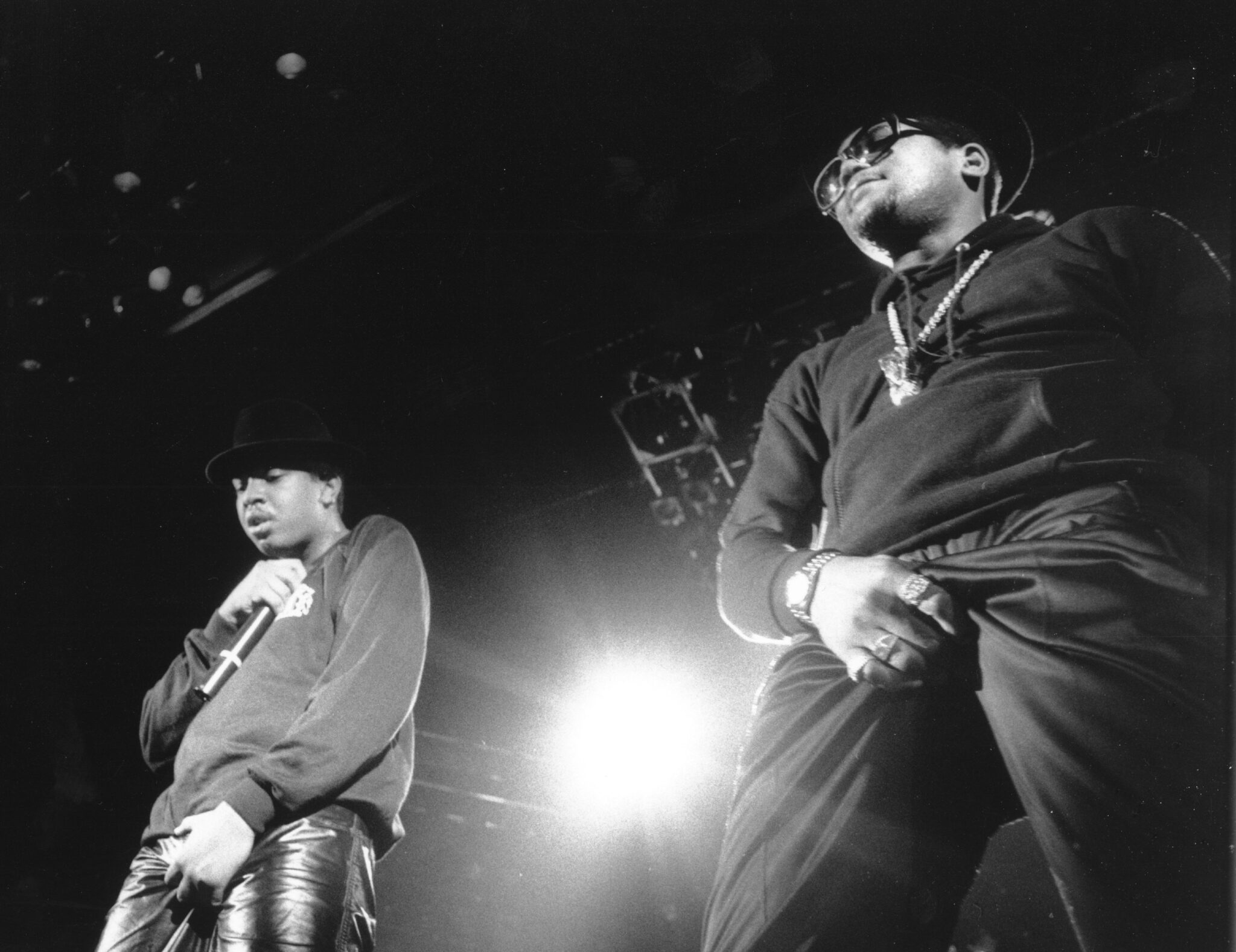 "This Speech Is My Recital" 
The whole purpose of "It's Tricky" was to be a live performance hip-hop rap routine like the Cold Crush Four or the Force MCs would do. Before "Rapper's Delight" came out, Treacherous Three, Cold Crush, Funky 4+1, Fantastic Five, Furious Five, Double Trouble, Crash Crew — there was something that we did called routines, where we would take a dope beat and take a medley or a rhythm from a popular song, and we would recreate the words to fit and describe who we were as a crew. So "It's Tricky" was just another routine to impress the Cold Crush.
Actually, It IS Tricky 
"It's Tricky" started with the music. This hip-hop that we were doing on the streets was now being accepted into the music industry, but the music industry and a lot of critics was thinking, "Oh, it is not real music. They really don't write and compose." We wanted to tell them, "Yo, this shit is hard as hell to do." Saying "It's Tricky" is the rebuttal to people trying to say, "OK. Everybody could write a rap." But could you write a rap or could you make a hip-hop song that is No. 1 and going to touch everybody that hears it?"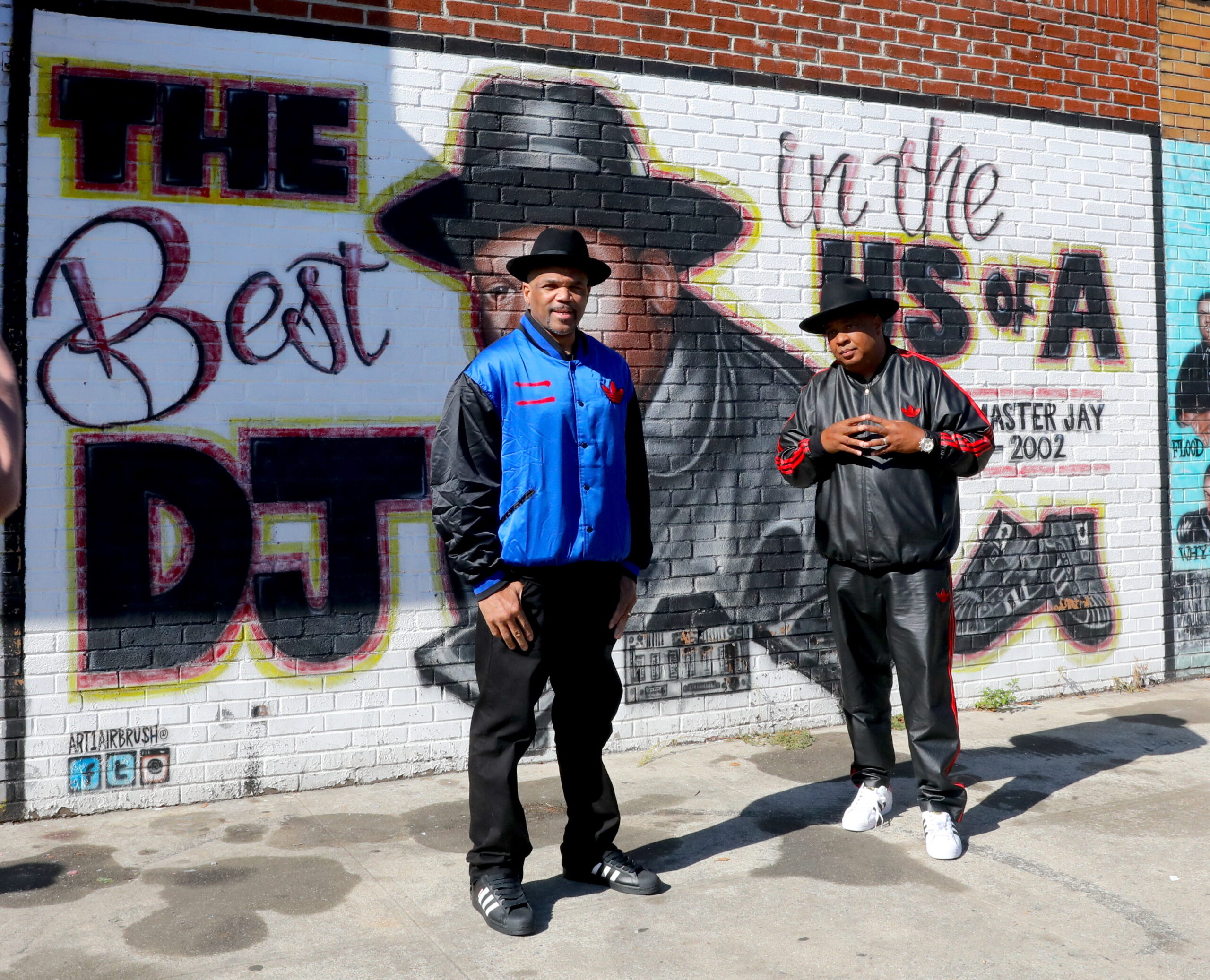 The G.O.A.T. 
I think "It's Tricky" is the greatest hip-hop song ever. Why? Because it is the only song that I could do in front of a kindergarten classroom and still be incredible. I could do it for hip-hoppers, and it would still be incredible. I could do it at a metal show. Still be incredible. I could do it at a rock show. I could do it at a funk show. I could do it at a pop show. We made it in '86. A hundred years from now when I do it — because I'm really a superhero and I've been around on the Earth for 3 million years — people are going to love it. I go and speak to third graders. I go to speak to kindergarteners. They don't know Run-DMC "My Adidas" or "Walk This Way," but when they find out that I'm one of the guys that made the "Tricky" song that's in the Sonic The Hedgehog movie or, for the Millennials, I'm the guy that made the "Tricky" song that's in White Chicks or, for the majority of the world, I'm DMC, the "It's Tricky" TikTok man, they can't believe it. For the rest of eternity and my existence in this world, "Tricky" will always be relevant. Nobody in hip-hop can tell Run-DMC we ain't relevant. When we wrote it, we purposefully wrote it so it can be done anywhere at any time.
Hold Up, Wait…
When we wrote the rhyme, "Went to her house to bust her out," you could make that mature, of course. But the truth about it, the "busting out" part was we went to her house to bust her out because her parents had her on punishment. The girl was grounded, so I was a kid, I went to bust her out because I had to go tell her father she didn't do the thing that got her in trouble at school. 
Then the other thing is the "girls are really sleazy." What that means is from The Little Rascals to Bugs Bunny to Pepé Le Pew, we've had a lot of sexual innuendo. What we mean by the "girls is really sleazy," when I was in kindergarten, the girl pretended to like me and be my friend, but she just wanted my cookie. So when I was 12 years old, I wasn't even DMC yet, but everybody on my block knew I could rhyme. So she pretended to be my friend and she said, "You can come on my stoop." So I thought she wanted me to be her boyfriend, but she just wanted me to hit the rhyme. So I said my first rhyme that I wrote when I was 12 years old. So now the rhyme is one of the most popular in the world. She wants to be my friend when she see me in the store [laughs].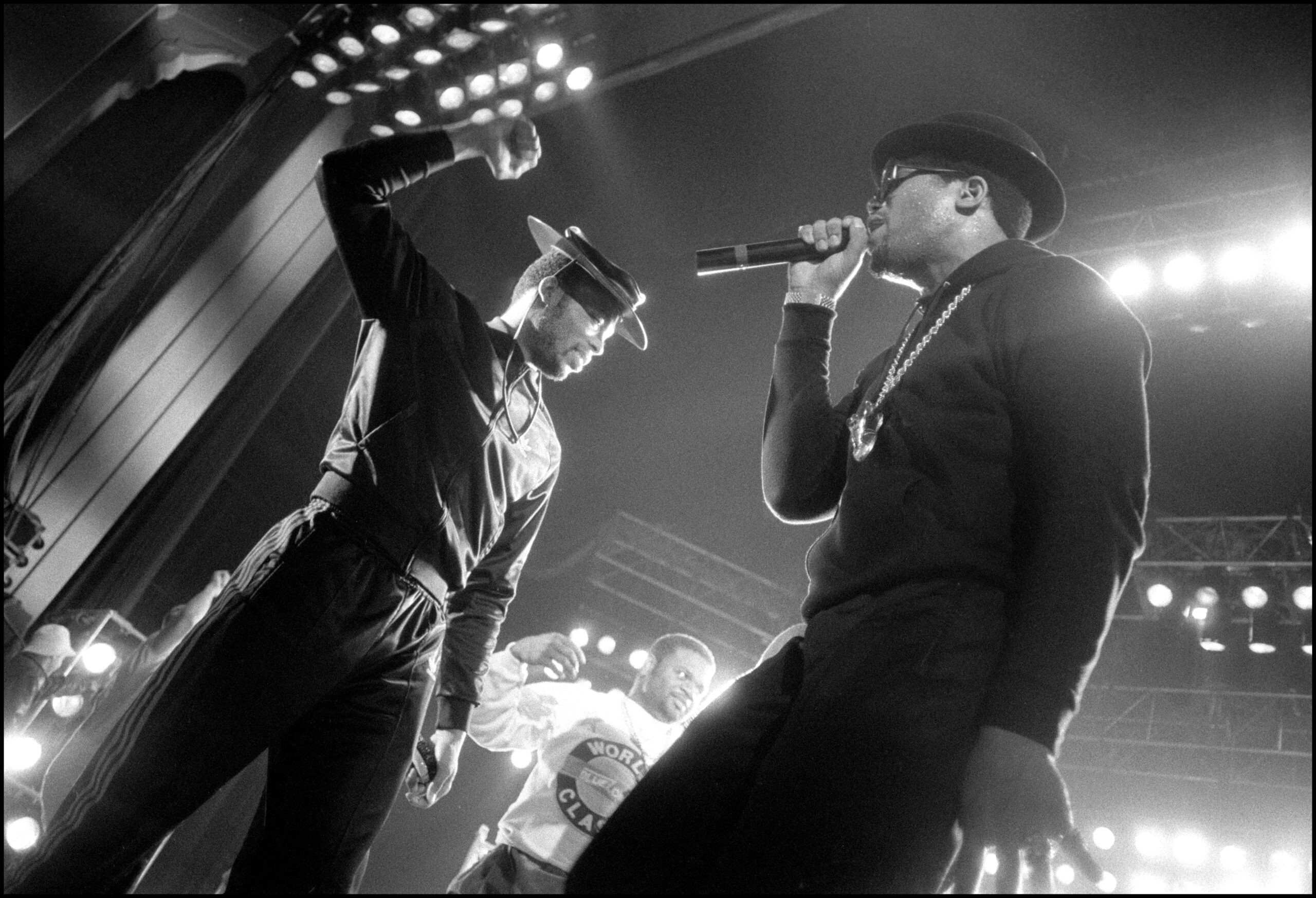 Raising Hell 
"It's Tricky" was actually written on the road. My whole thing was I wanted to do on record what people do not do on records. We wanted to make a Cold Crush routine like when the Cold Crush took Paul Simon's "You just slip out the back, Jack / Hop on the bus, Gus" and made it their own. So I said, "There's a song with a hard-ass beat that would be perfect for it, but we could switch it up and use a breakbeat." So if you listen to "It's Tricky," it's actually "My Sharona" [by The Knack]. Critics was already saying hip-hop is a fad. "Where are you going to be in three years, DMC, Run and Jay? Y'all don't even do music. It ain't real composing." 
I wanted to shut the critics up by writing a song that would be around for the next three, five, 10 years, because people were saying hip-hop's going to die like the hula hoop. It's gonna suck like disco.
The Knack Comes Knocking
So The Knack ended up suing us for using "My Sharona." But we were not mad. We wondered why they didn't come earlier [laughs]. It took them a long time. So for us, we did not mind. The whole thing is, as long as we can do this record forever, we are good.
Originally, we wanted to do the song over "Planet Rock" [by Afrika Bambaataa] or we wanted to do it over "Numbers" by Kraftwerk. That was the original thing. We imagined it as we going into a block party or a park jam live into this exact dope lyrics over "Planet Rock." But then we said, "Yo, let's make a new track for it." Then Rick Rubin was like, "Let's put some rock in it." 
But that was about it. Rick didn't think of nothing for the song, really. Rick didn't write anything. Rick didn't say, "Do it." If you remember, "My Sharona" and "Mickey" were popular songs at clubs. So we said, "Let's combine those." The whole intent was me, Run, and Jay as a DJ and MC group — not a rap group. Rick didn't have anything to do with the thought of making it or even coming up with it. 
When he came into the studio, we were already doing it. He just said, "Play this over. Do that there." Jay was the one to do the arrangements. Rick never wrote anything and never gave us ideas. Even with "Walk This Way," we were already going to sample it. Rick just said, "Do it over the way the band originally did it." We'd already been doing rock rap. We did "Rock Box" in '83. Then we did the "King of Rock." So we were going to sample "Walk This Way," which was supposed to be the beat and the guitars in eight-bar loops. Rick was just brilliant to say, "Do the song over the way the band originally did it, and I'm going to get them to do it with y'all." 
Rick don't write nothing. He lets the artist do what they do. Everybody thinks they need a producer. No, you just need a direction and a vision. 
Third-Eye Vision 
We knew it was a hit. Yup, 100 percent. Because it was something we could do every time they criticized us. And it became our biggest song. 
It wasn't even about a hit record, though. It was about having a hit rhyme. "It's Tricky" is the consummate hip-hop rhyme. It is my second favorite song to do behind "Walk This Way." Because you know what, I wanted to be a rock star. So I had to put the rock first.
"It's Tricky" for me is incredible because I can do it when I'm 90. I could walk into any venue and do "It's Tricky" for any age. I could go on stage with Paul McCartney. I could go on stage with Adele. I could go on stage with Taylor Swift and bust [their] ass because of "It's Tricky." It put us in the Elvis Presley, Michael Jackson, and Freddie Mercury stratosphere. There are only a couple of artists where there is something signature that's untouchable. Michael could moonwalk all he wants. But if I step on that stage and do "It's Tricky," it is over. I think "Tricky" gave us our "Thriller."
Introducing…Penn & Teller 
When we made the song, Profile Records said we needed to come up with an idea for a video. 
So I think it was Gary Pini at Profile Records. He left the Profile Records office near Astor Place and saw that night in the village a new comedic comedy duo named Penn & Teller was performing. So he said, "Oh let me go see these guys." He went in, saw the performance, and said, "That is it. We are going to get these guys for the video." So they came back and said they were going to use these guys and they are going to do their magic tricks. So it worked, and to this day every time I see them, we talk about how we came together to do something iconic, something game-changing that took all of us into the stratosphere.