Billy Joel once again welcomed a surprise guest from the world of classic rock last night (March 26) during his monthly residency at New York's Madison Square Garden, as ZZ Top's Billy Gibbons appeared on stage to perform his band's classics "La Grange" and "Tush."
The latter cut was sung by Joel band member Mike Delguidice; it was traditionally sung in ZZ Top by bassist Dusty Hill, who died in July 2021 and was replaced by his longtime roadie, Elwood Francis. Since then, ZZ Top has performed "Tush" live as a tribute to Hill while utilizing his pre-recorded vocals.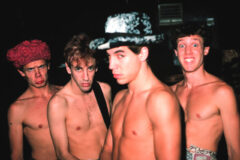 Joel has sold more than 1.5 million tickets and grossed in excess of $180 million from his MSG residency, which began in 2014 and has previously featured guest appearances by Olivia Rodrigo, Bruce Springsteen, John Fogerty, AC/DC's Brian Johnson, Paul Simon, Miley Cyrus, and John Mellencamp.
Monthly dates are on tap at MSG through Sept. 10, which will be the Rock and Roll Hall of Famer's 94th of the residency. Separately, Joel is also playing sporadic stadium dates with Stevie Nicks through Dec. 8 in Phoenix.
As for Gibbons and ZZ Top, they will be on tour throughout the year, including summer amphitheater dates with Lynyrd Skynyrd. ZZ Top will also perform April 28 at the Stagecoach festival in Indio, Ca., on the same site as Coachella.