Justin Furstenfeld is covered in crosses—literally. He bends and stretches and points to dozens of cross tattoos of all shapes, colors, and sizes, all over his body. "I'm obsessed with old traditional tattoos," he tells me. Before we spoke he'd received a new Jesus piece, in the "old style…of Sailor Jerry or Percy Waters," a bright portrait on his leg. "I almost had to cancel it," he says, of the new ink, "because I was like, 'Look, I got a SPIN magazine freakin' interview coming up. Very important, so can you do this in a timely fashion, or can I do the interview while I'm getting tattooed?'"
Despite his devotion to permanent religious imagery, he says he's not a "Bible-beating person," but when he went to rehab, finding a higher power was critical to getting sober, a journey we spoke about in-depth last summer when Justin was celebrating a full decade of sobriety. "I'm a very spiritual person," he says. "My mom always raised me on Jesus Christ and Christianity and faith like that. I will be forever grateful to Christianity for giving me that piece of fruit to pluck from, to find spirituality and so I just love it."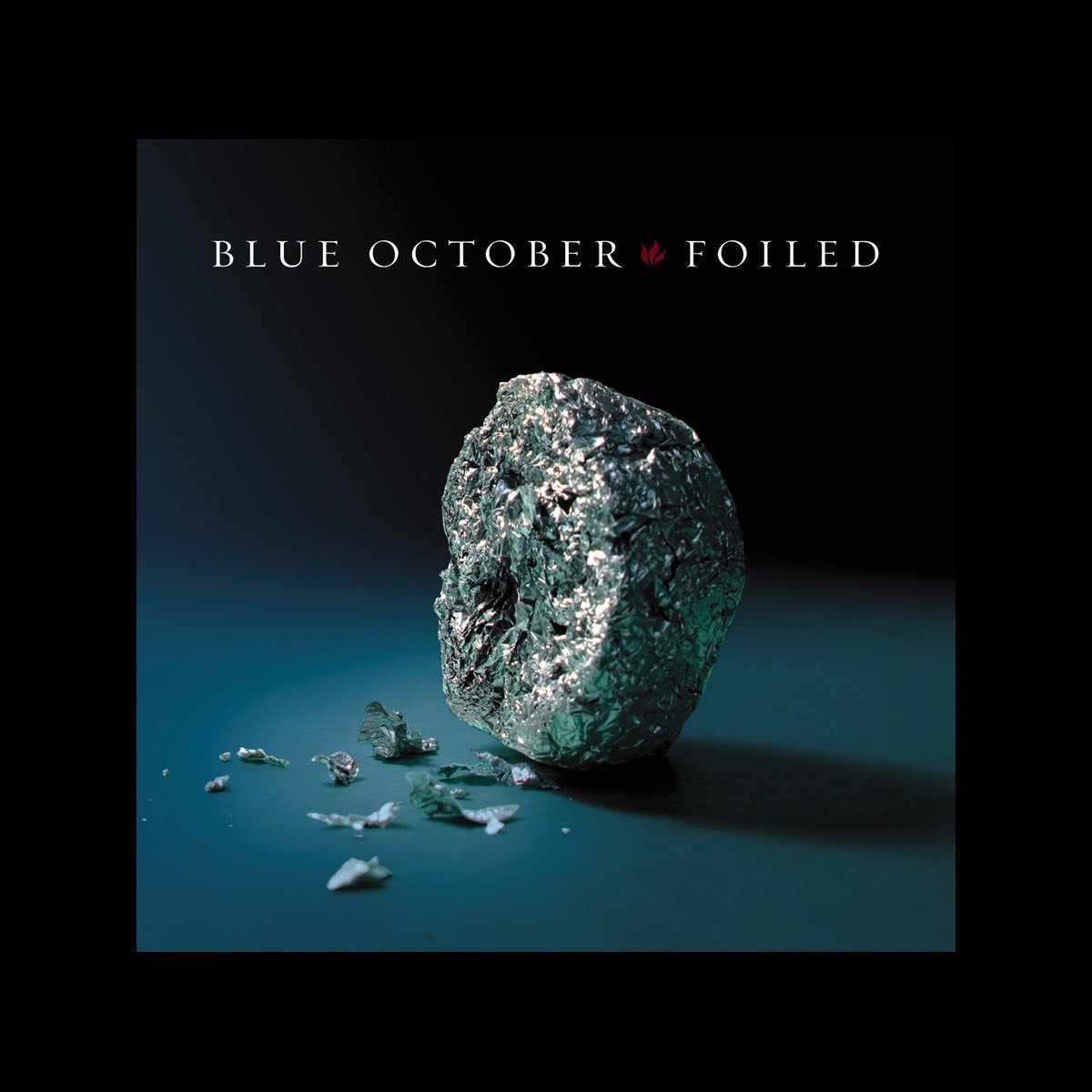 Blue October's highest chart-topping single, "Hate Me" (released in January 2006 off the band's fourth studio album, Foiled) was written when a 26-year-old Justin was in the grips of addiction. He recalls going on tour, cheating on his girlfriend, his life spiraling: "I started using more and more and more drugs…just really disappearing from everyone and putting all of my vulnerability and all of my depression and all of my addiction and bad decisions into my music."
After his girlfriend kicked him out, he was living with his manager, Paul Nugent. "I was self-medicating…and not being able to sleep. I'm laying in bed and I'm thinking, 'Oh my God, I have to block out thoughts of her so I don't lose my head. They crawled in like a cockroach leaving babies in my bed.' I remember sitting up in Paul's bed and I got this paper and I wrote it down, and it was a letter to [my girlfriend] Maime. Then it just came out…" 
After debuting on the Billboard 200 at No. 29 on its April 4, 2006 release, Foiled would eventually be certified platinum by the start of 2007. "Hate Me" reached No. 2 on Billboard's Alternative Songs chart and No. 31 on the Billboard 100. In the summer of 2012—shortly after Justin went into rehab—"Hate Me" was certified platinum.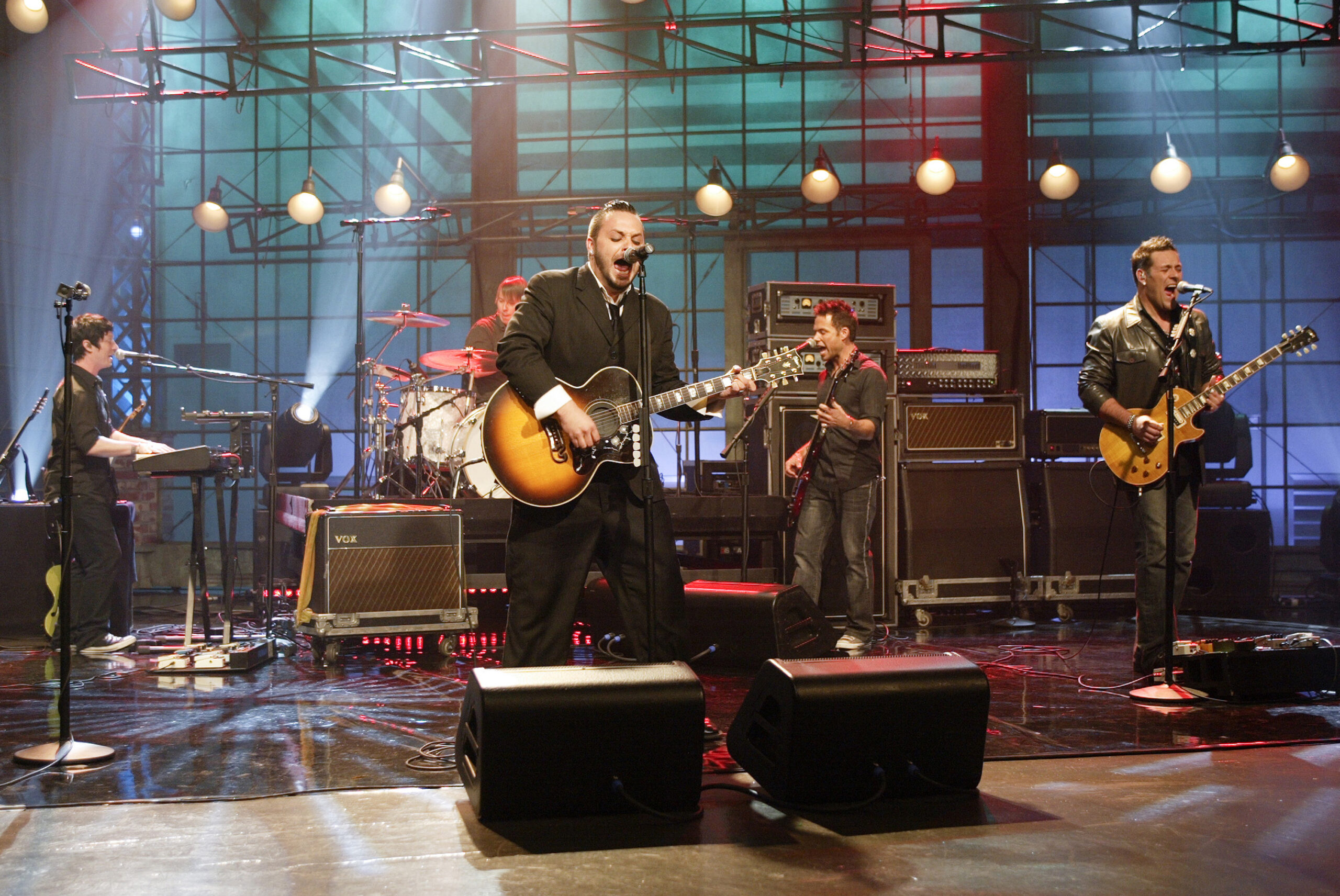 Perhaps the deeper success of "Hate Me" is its constant inspiration for those struggling with addiction. Justin believes the song strikes a chord with addicts because "it's about what they feel at night when they're sleeping, when they have no other option, but to get clean or die…
"The kids…the kids that'll come up to me and be like, 'Dude, three days sober. I can't stop listening to that song.' I was like, 'Well, then, don't stop. It's all good. Just keep going.'"
He circles back to the topic of spirituality and, for him, its essential role in recovery. "The difference of what recovery and what spirituality can do for a person will make them believe in themselves again and it will allow them to give themselves a break and forgive themselves just long enough to get out of that closet of shame and closet of guilt to look at themselves in the mirror and go, 'Oh, I see you. I forgive you. Now we have a chance to not use again.'"
Read on to hear Justin describe, in his own words, his storied history with cockroaches, using his mother's powerful voicemail message, and how "Hate Me" is the ultimate "liar's song." 
"Like a Cockroach…" And Other Lyrics
I used to be an exterminator. I used to kill bugs for a living. It was my first job ever.
It was the most disgusting job I ever had. It didn't matter how much you would go into this one lady's apartment, every time you'd open the door cockroaches would fall from the ceiling. You'd move a painting and they'd scatter—thousands of cockroaches—because this lady never cleaned her apartment. 
I was sitting there on the edge of the bed [after the breakup] and I go, "I have to block out thoughts of you, so I don't lose my head." It's like that lady's apartment, they crawl in like a cockroach, leaving babies. Where was my brain? That's so crazy.
There's nothing poetic about it, but it delivers a message that's like…just disgusting and dark. They're playing movies in my head that make a porno feel like home. That's how dark my head went. That's also the reality I lived in when it came to relationships with women, it was so weird.
It was all about the drugs back then. It wasn't just partying. It was a guy with a problem who literally put himself and his girlfriend in danger all the time, no matter where they went.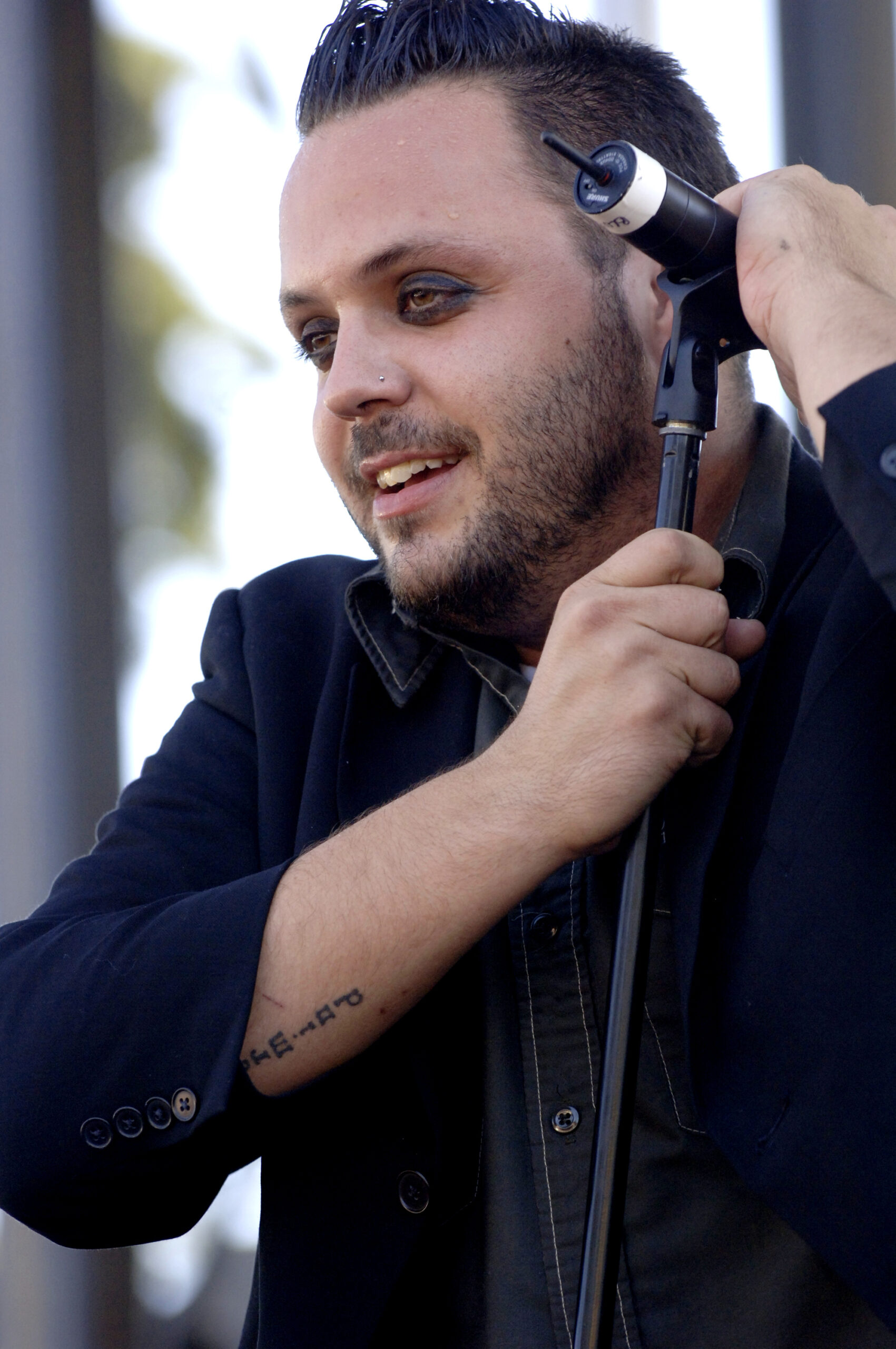 There's a burning in my pride, a nervous bleeding in my brain. An ounce of peace is all I want for you. Just don't call me again. That means I don't even want to tell you the things that I've done, but you are a sweet girl from Fort Worth whose daddy loves her very much. You need to stay away from me or you're going to end up getting pulled over in a car, and going to jail with me. That kind of thing. It really hit me sitting at the edge of the bed right there. Never call again. Burning in my pride, a nervous bleeding in my brain. An ounce of peace is all I wish for you. Just never call again. I can't remember the next line but it was me finally going, "Wow, there is a definite problem here."
The problem is me and this young lady doesn't deserve to be around it. The best thing that she could possibly do is not try to help me and not try to save me. Because the best thing she could ever do was to literally hate me tomorrow, hate me for all the things I didn't do for you. 
Do you know what I'm saying? It was the first time in a song that I could really express something really raw and something really unbelievably honest to another person. We had already broken up and it was crazy. I just remembered when that song came out, it blew up and it went platinum. She would call my mom and say, "I heard that song." My mom would be like, "You know that's about you, right?"
I just remember her family trying to get ahold of me to get ahold of her. I was like, "No. The point is I'm not in a good spot," but I remember when I got a platinum record for that, I always wanted to get her a platinum record that says, "To Maime," but I never did because that would be selfish like, "Look what you inspired but here's a piece of me that you'll never get rid of." 
It was a very personal song, really hard to sing at first. I just loved the lyrics because it just came out, I wasn't trying. I always said with songwriting, it always blows up like a big balloon. When it's ready to write itself it pops. 
"A Platinum Record Won't Make You Happy"
I would think if I got a platinum record today, I could be happy about it because of the work that went into it and the drive. Back then…because of my addiction…I couldn't enjoy anything. Drugs do so much [damage] and I can't stress that enough. It's literally just like putting rat poison in your brain, and saying it feels good. I should have been so proud of that moment — like, 2.5 million records — and I'm just sitting there. Come on. That's something…
If I did that today, I would flip out. Back then I was like, "I just want to go to the hotel. Poor me."
That was a direct result of drug addiction, a direct result of not being healthy, not being honest, and having a broken heart at the same time. 
The Ultimate Liar's Song
It's the ultimate liars' song. Listen to it. It's so, "Oh, go away! Listen to me, hate me because I'm such a narcissist… As much as I am…your blue eyes…and I hold your face and oh…" It's so dramatic and it's still about me and how much pain I have caused you. It's crazy how I think about it now, and I'm just like… It's just a beautiful song for the guy that was in a lot of pain, but I'm so glad I'm not that guy anymore, because I would be so sick of that guy. He was such a little bitch. He could have easily stopped doing blow, stop doing crystal meth, stop doing pills, go to the gym like every other normal American, eat healthy, don't lie.
I'm just saying…look now, sobriety's a crazy thing. It makes you look at what you used to be and be like, "Really, bro? Was it really that hard?"
Performing "Hate Me": Now and Then
When I was still using and in my drugging career—is what I'll call it—it was like the Nine Inch Nails version of "Hurt." When I got sober, it was like the Johnny Cash version of "Hurt." 
You see it completely different and it's more like an antique that you polish every day, but you keep it in your house. When people come over, they go, "Oh my God, where did you get that? That is beautiful." "Oh, don't touch that. That's priceless." That's how I see "Hate Me." It's the most amazing thing I've ever written because it was so raw and because it took no time at all. 
It was almost an act of something else inside of me that came out that needed to be heard. 
When Trent Reznor sang "Hurt," you knew he meant he was going through some stuff. I hurt myself today to see if I still feel…and you knew that guy was just sitting there tearing his skin open, metaphorically, whatever. When Johnny Cash sang it, you're just like, "Boy, he's got wisdom. Now he can teach us." From his saving, from his rebirth, from his years, from his love of his wife, now I can sing from a place where I come from just gratitude. I have children and it's just…wow.
Now I'm so into helping other addicts and talking to other addicts that I see it as a piece for them to hold onto when they're getting sober. I can't tell you how many times I've met so many addicts around the world and they're like, "Dude, when I got off heroin, that song, oh my God." That to me means more than any song about how I broke Maime's heart. It's not about that, it's about the bigger problem, the drugs and the depression, and how I would end up one day eventually killing myself if I went down that road.
Now, when I sing it, I don't sing it like, [sings dramatically] "Blue eyes…" It's not a magic show anymore, or a narcissistic rage for the last bit of attention that you can give me. It's more of, "This is what can happen, and let me ball it into four minutes and thirty seconds and make it sound as desperate and sad and dark as it possibly can," because that's the true color of the disease of addiction, that song. 
That's how I see it and I love it. I love it so much, that song.
I'll never stop playing it. I'll always try to reimagine it. I think it's beautiful the way it is, I think it's beautiful as an acoustic song. I think it would be gorgeous as a piano vocal song. I think an opera could sing it. It's just a beautiful song and it needed to be written, so it was.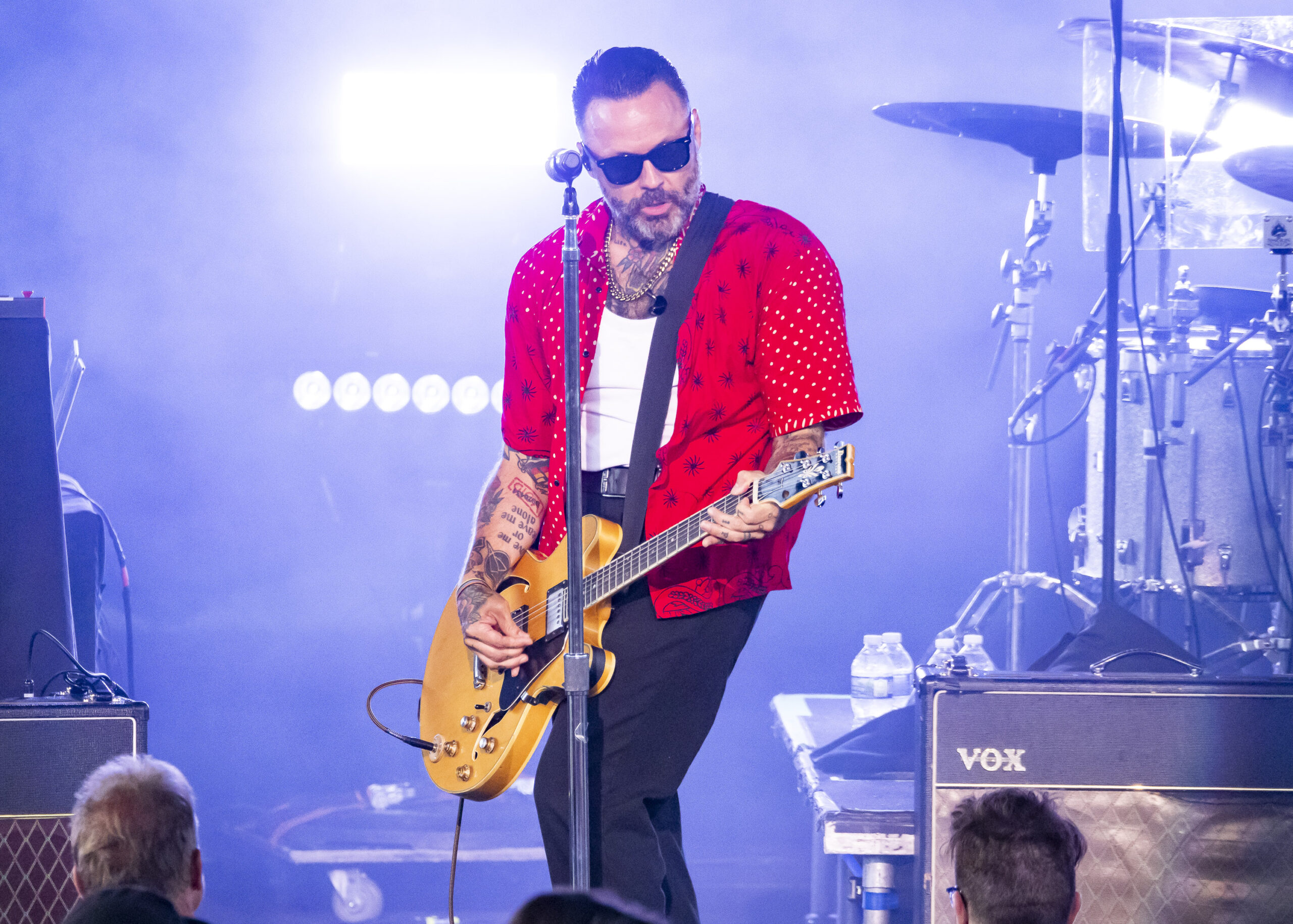 The Why & The How
I go back into the studio in LA because we had just gotten signed to Universal again off that song, "Calling You," that I wrote for Maime. We had to do our second album, and I was like, "I got shitloads of music. I'm going through a breakup right now." I go live in LA with a guy named Chuck Reed, who was a producer, and he worked for Interscope Records. I named my daughter Blue after him, Blue Reed, because he helped me make them into songs.
I think he knew I was on something, but I didn't think he knew I had a problem or anything like that because I was always so ready to go and so excited about working, plus my heart was broken because I messed up with Maime. We would drink and party and create these mad beats and this mad music and these sounds. Then when I started putting the lyrics to it, that's when people really started sitting back going, "Ooh, there's something pretty special right now."
It was a long, long, long beautiful story but Foiled changed my life.
I'd seen what happened to "Calling You" and "Calling You" blew up and we sold like 120,000 copies in like, I don't know, in just, like, Dallas or something like that, something crazy. 
I re-signed at Universal and now they're saying, "You've got one more chance," so when I heard "Into the Ocean" and when I heard "Hate Me," I was like, This is the best shit I've ever written. This is it. I'm going to take my swing on this. I bet the farm on this.
The Video
I chose that story because [filmmaker] Kevin Kerslake wrote it differently than everybody else's treatment. I got in, like, 30 treatments from directors. His was the one that was so out there and it took me to another level of my recovery and drug addiction of, "Now it's my mom and she's passed away and all I have is this machine of her message? Holy shit. This is a great angle."
It was pretty awesome because also, little did I know, that he was into making documentaries about recovery. He did that whole beautiful documentary about DJ AM [As I AM: The Life and Times of DJ AM] and his overdose and his passing, because he was great friends with him. Brilliant man, Kevin Kerslake.
This is the guy who also did the videos for Stone Temple Pilots and Velvet Revolver. Towards Scott Whelan's end, he was making videos with Whelan. He was like a big brother and he was very kind. 
A Voicemail from Mom
It was crazy when we did it [put his mother's message on the song intro], because they were like, "Why do you want to do this?" I was like, "Because no one else does it and I want to do it," because I always wanted to make reality music. Reality TV was blowing up, so I wanted to make reality music. We did it on Foiled and bringing my mom into it was pretty cool.
My mom's always like, "I'm grateful." I said, "You're going to be in the video." She's like, "No I'm not." Then she had to be in the video where she's holding me after I passed away and—oh, my gosh. It was crazy because Kevin was directing and after that scene where she's holding me… she kind of broke down and started bawling because it was just too much for her. Kevin cleared the whole room and was very kind to my mom, because she knew I had a problem with drugs. It's like the ultimate narcissist dream. Like, come on, you've got your mom there, you've got everybody there.
You film a video where you die of the drugs and you ask your mother to be in that video to hold you as you're dying because you know your mom knows there's a problem. This guy was not a nice guy. That's what I'm saying, it's the ultimate liar song. It makes you kind of cringe.
I thought I was being an artist, when actually I was just a narcissist making some art. [laughs]