This new series interviews iconic artists about legendary songs, detailing, in their own words, why and how they came about. 
By 1989, Public Enemy had already released two groundbreaking albums: Yo! Bum Rush the Show (1987) and It Takes A Nation of Millions to Hold Us Back (1988). Spike Lee, directing Do The Right Thing that year, thought Chuck D's commanding voice and Public Enemy's defiance would encapsulate the socio-political theme of the movie. As Lee told Time during a 1989 interview, "I wanted it to be defiant, I wanted it to be angry, I wanted it to be very rhythmic. I thought right away of Public Enemy." 
Public Enemy didn't know it, but "Fight the Power" was about to become a revolutionary anthem that would resonate for decades to come. 
Inspired by The Isley Brothers' song of the same name, Chuck D churned out what Lee would ultimately use as a leitmotif in the film. Following the film's release, "Fight the Power" catapulted to No. 20 on Billboard's Hot Rap Chart and quickly became a voice for the restless youth who'd had it with the systemic racism destroying their communities. PE later included an alternate version of the song on their next studio album, Fear of a Black Planet (1990), further cementing its legacy. 
In 2004, the Library of Congress added that LP to the National Recording Registry, crowning it one of hip-hop's most important albums. 
We spoke to Chuck D about "Fight the Power" 34 years after its release and discovered just how integral Spike Lee was to its legacy.
In the Beginning
Chuck D: I was heavily touring and just about to take off on the European leg of the Run's House Tour [with Run-DMC]. Public Enemy was in tour mode. Not only was we in tour mode, we was just in action mode. 
I was a very productive person. We had finished It Takes a Nation of Millions to Hold Us Back, and that shifted us into another gear. We were really the first [rap] group that seriously enjoyed and intentionally planned doing a lot of international touring. We relished it and we took it on. 
We were recording in New York City at Greene Street Studio. That's where we recorded It Takes a Nation…, and we also recorded Fear of a Black Planet there. In Studio A, we recorded It Takes A Nation… and in Studio B, we recorded Fear of a Black Planet. And in between were the beginnings of a bunch of different projects. Bill Stephney and Hank Shocklee were beginning their stages of trying to put together the Soul record label, which I was a part of, and we were trying to solidify and gather groups and acts from Long Island and other parts of New York to have on our label.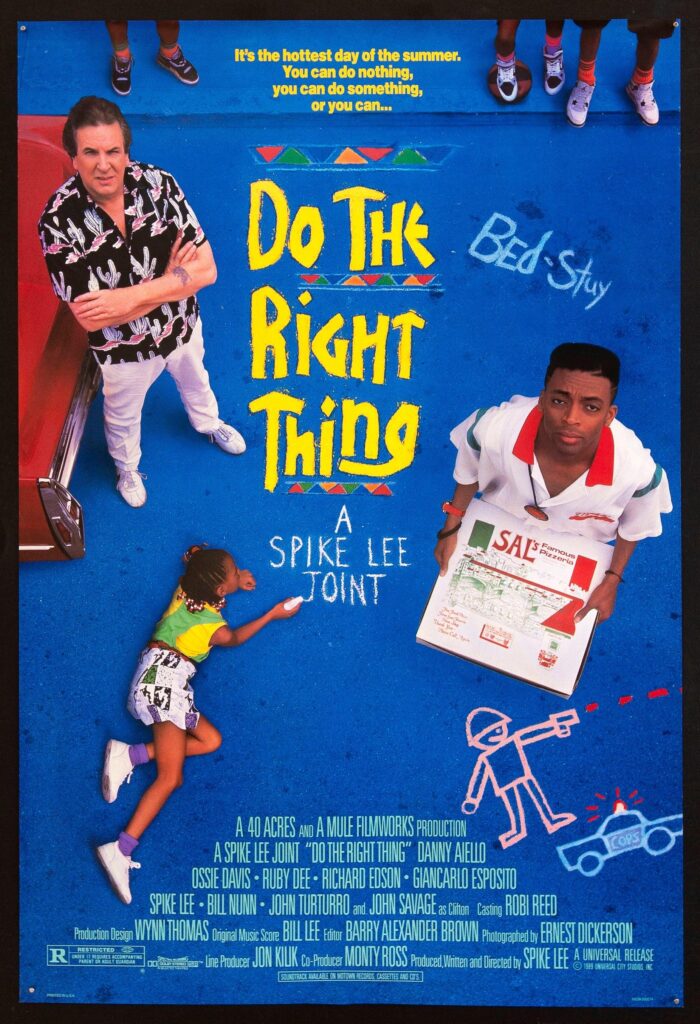 Do the Right Thing
Spike Lee approached Public Enemy. We all were coming up in the New York City metropolitan area with a ground swell of interest, a little bit of thought, radicalism and whatever, and Spike Lee had seriously thought that Public Enemy could come through and be the soundtrack and theme for the movie. What people forget is that "Fight the Power" was the soundtrack for the movie. 
There was a lot of civil and racial unrest in New York because certain areas where people lived were being taken care of and other areas were neglected. And the areas that were neglected, for years, had no representation, enforcement, or education. They ignored these places where Black and Brown people lived and paid rent in New York City, but everything else was lesser than or de-emphasized. So this was a problem in New York and it boiled over, even in the area of law enforcement. Like, okay…the police are one-sided and this is messed up treatment, yada, yada, yada. So with that, Spike Lee wrote Do the Right Thing.
Now, the key is at that time Black people and the New York City area, for the first time, communicated across the boroughs of the metropolitan area with the strength of Black Talk Radio. And Black Talk Radio dealt directly with handling and talking about those issues that affected the community being neglected. So that's the premise of Spike Lee doing Do the Right Thing. You see Samuel L. Jackson's character talking to the people on radio in the local community radio station.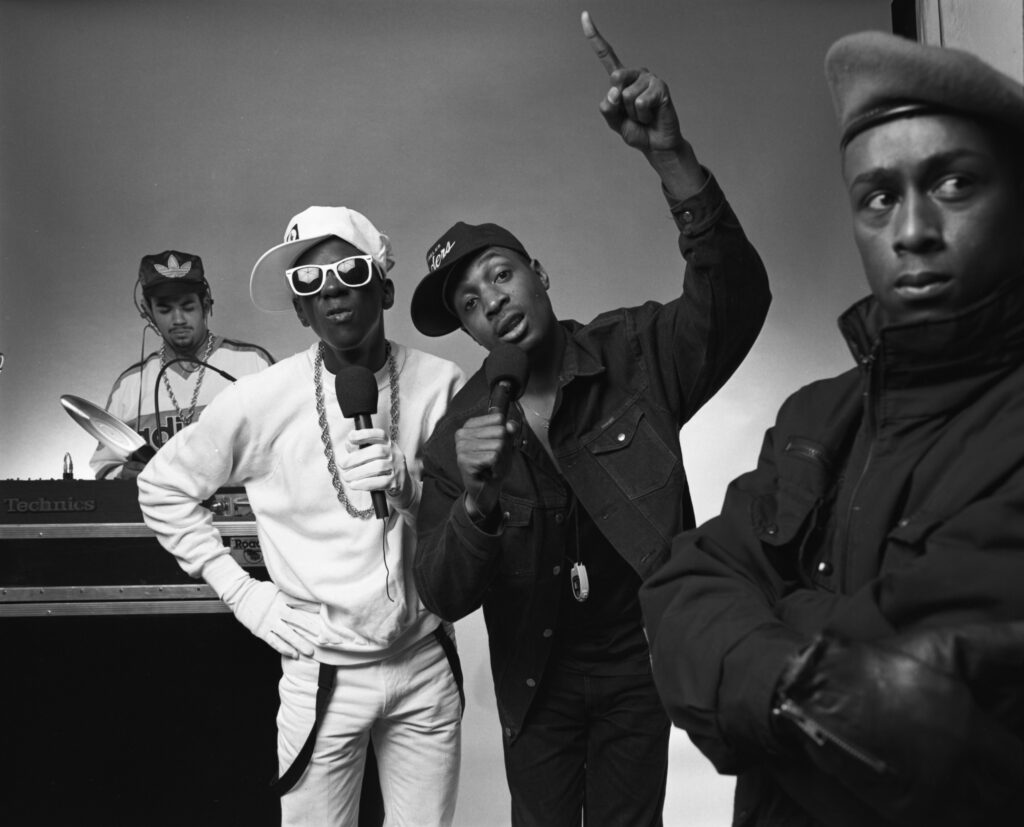 Sound of the Funky Drummer 
Spike said he needed an anthem, and he conveyed to us what the movie was about. So that was a great help because we had a direct purpose and an understanding of what we were going to go for. The next thing was just pretty much all academic. It's like, "Okay, find out what we can do sonically and lyrically to actually step up and be the anthem." Spike's first suggestion was making a hip-hop version of "Lift Every Voice and Sing," which is the Black national anthem. But that was kind of rejected. We couldn't find a way about going about it, and Hank immediately said, "Nah, that's not going to work." 
I write songs based on titles, so I already had a theme and it just harked me back to when I was growing up. The Isley Brothers did "Fight the Power" and it was very influential and spoke to me at the time. The new version was pretty much radicalized, and that was the theme. We weren't trying to do a cover but trying to interpolate the meaning of it. 
The meaning of "Fight the Power" fit the theme of what Spike was looking for. We go into it and start plugging in the blanks. We went through quite a few musical changes and realized we had to come up with something final when Spike had taken the rough draft of the tape and put it in 16 different parts of the movie [laughs]. And I was like, "Who does that?" So we've got to finish this song real fast because this is really a weird type of fucking thing. 
Lyrical Flight 
I was on tour with Run-DMC in Europe during the winter of 1988 when I wrote the song. I remember writing a big part of the lyrics sitting behind Jam Master Jay on the plane as we were flying from the UK to Italy, and I was looking forward to being in a warm place. I wrote it in some good company. We landed and I remember having a big part of it done.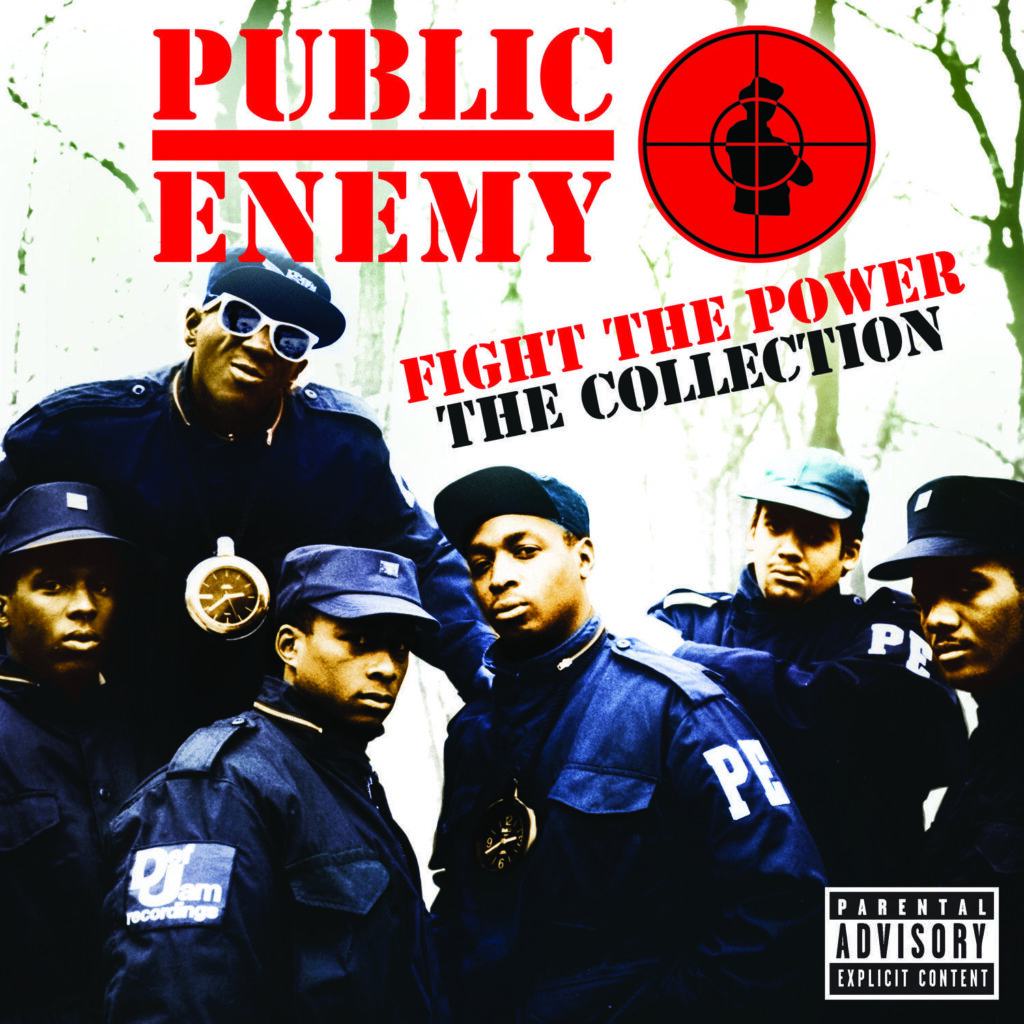 "Elvis Was a Hero To Most…"
I was a confident writer, although they don't give me credit, the hip-hop heads, because they're born in 1990s [laughs]. But I knew how to write a fucking song that would last and stick. Anyway, because nobody was writing… well, there were a few others, like KRS-One, Paris and people like that, but I knew what I was talking about because I experienced it right in front of my eyes, and then I was able to convey that to paper. So I wasn't dreaming and imagining all the time. So when I wrote "Fight the Power," I knew the sentiment of it, lyrically. 
I think also the ironic third verse with Elvis and John Wayne actually was influenced by Blowfly's "Blowfly Rapp." He was doing satire in "Blowfly Rapp." The record came out in 1980 on TK Records. He was doing a satire where he had one of his characters say, "Motherfuck you and Muhammad Ali." And that's why I wrote that line. That's where that came from. But there was a lot of factors that made "Fight the Power" important, and half of that, I think, is Spike Lee.
Making the Video: "Grandiose and Crazy"
At that time, it was not low budget. Spike was doing the video, the film company had to chip in, the record company had to chip in and, later on when the video got more grandiose and crazy, that was where the loot went. It was expensive for the time, but it was a Hollywood motion picture soundtrack video. It was kind of treated like a trailer, the second "Fight the Power" video, because the first "Fight the Power" video was a trailer for the movie. Try to look that up. I don't even think you can Google it. 
The second one was shot in Brooklyn. We told people, "Come on down, we're shooting a video." Back then, being on a camera was a big, big deal, especially for a hip-hop video. Plus, this was for Public Enemy and Spike Lee's movie, so all the right parts convened. Right place, right time, right people, right situation, and everybody participated in the visual to make "Fight the Power." So with all these elements, it was crazy. Yo, the song's in the movie like eight to nine times, man. It's a theme. To me, "Fight the Power" had a lot of help. It was a strong song, but it had a lot of help, too. I think it's the most important song in hip-hop history, but it's really a Part Two to Melle Mel and "The Message." "The Message" tells you about the problem, "Fight the Power" goes at it. 
As for making the video, I don't like doing videos. I never liked doing videos. And that day it was outside, cold and rainy, and I just wanted it to be over. It took all damn day.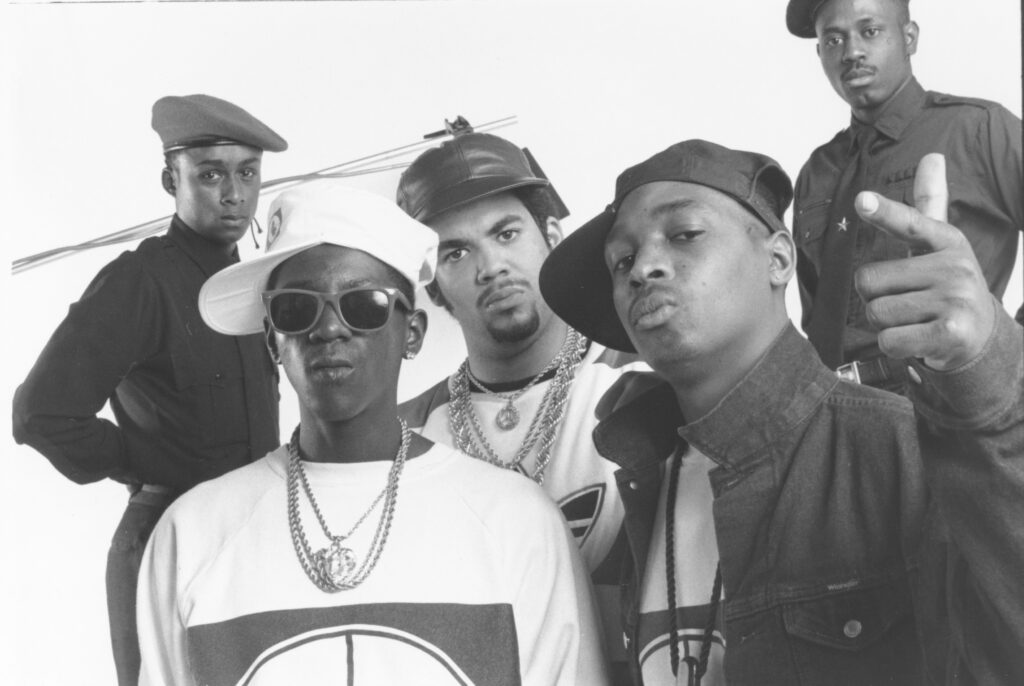 The Professor Griff Anti-Semitic Controversy 
I was 29 at the time when I wrote the song. I was really more mature than anybody, so I knew what I was doing. I think everything on "Fight the Power" that we did was right. I expected to be able to handle the Elvis and John Wayne lyric as my major obstacle in the summertime of '89. But then I had to deal with the whole Jewish stuff, man, all summer. That came out left field, you know what I'm saying? I'm bracing for Elvis and John Wayne lovers, and then all of a sudden I'm accused of being an anti-Semite. I was like, "What?" I had to deal with that. 
I knew what I was writing. I knew a little bit of what I was provoking and I was ready to back it up with facts and all that. The other thing came out of left field and I was like, "What the fuck, man?" It side-winded me. You had to be clear of who you was and what you wasn't. As it snowballed, you had to go in, one-by-one, into the world of media and coverage and defend your stance and just refute things that wasn't true. We we're talking about "Fight the Power," and that's why I braced myself and prepared myself to defend that song because I wrote it. All the other stuff had nothing to do with my songwriting or performing or any of that stuff. I was pretty pissed about that. 
"The Most Important Public Enemy Record" 
Now, "Fight the Power" feels like one of my babies. I mean, every song I write is one of my children. So it's about that. It's just like it's a part of you. But I always felt the same with art. Art comes out of me. You know, you don't really make it for anybody but yourself. You write it for yourself, but everybody has to share it and that's the beauty of it. It's really the most important Public Enemy record. We're a kick-ass group, so we're going to kick ass anyway. If "Fight the Power" never happened, we was still going to kick ass.