Among the regulars at Brown's Diner in West Nashville, Sunny War is likely the only one who had herself photographed in a beret and khakis — a la a Cuban revolutionary — to promote an album, as she did recently for her new Anarchist Gospel. And probably the only one to do Ween's snarky waltz "Baby Bitch," as she has on the album. She's certainly the only one who once was half of a Los Angeles punk duo called Anus Kings.
She discovered the diner a few months back when she was at loose ends. She'd moved from Los Angeles to Nashville last year, headquarters of her new label, New West, recording the album there with producer Andrija Tokic and a support cast including guests Allison Russell, David Rawlings, Jim James, the Raconteurs' Jack Lawrence and her old friend Micah Nelson, Willie's son.
The album, showcasing her probingly personal writing, affectingly understated voice, and magnetically dexterous acoustic folk-blues fingerpicking, is the work of an accomplished and distinctive artist. After building buzz through six indie albums, several EPs and various collaborations, she's poised to break big this year. But after a tour late last year she was in limbo, not a good state for her.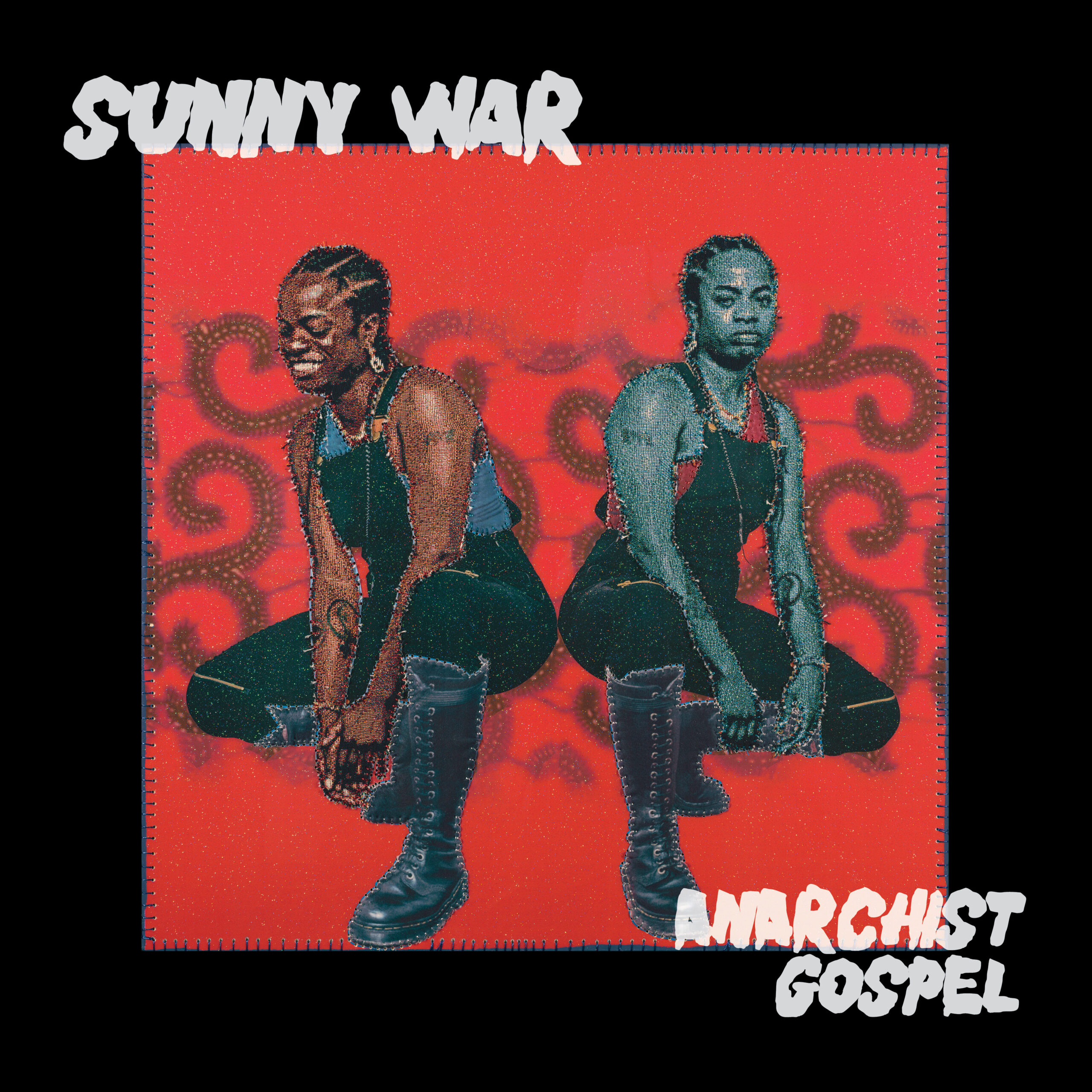 "When I'm on tour I don't have time to process anything," she says. "But when I'm just at home, I work on music. I'm writing and I'm trying to be productive. But I can only play guitar and write songs for so many hours a day, right? There's still hours left, so I end up drinking. I'm trying to learn how to just be at home and try to do something healthy and not be crazy."
Then she started spending time at Brown's, just down the street from where she was living at the time, pretending as if she just fit in.
"There's all these old country singers that hang out there," she says. "And I just go to the diner and drink beers with these old guys, 'cause I just don't know what to do with myself. All they do is talk about old Nashville, about way back in the day. And I'm like, 'Yep. I remember.' But I have no idea what they're talking about."
She listened, though. And soon she did fit in.
"Old guys and gals…and they're all musicians and they write good songs," she says of the Brown's crowd. "Like there's this guy, Ray Sisk. He plays there once a week. There's a different band every night. And then we all stay 'til they close. See, now I'm in real good with them because after they close, then they let us smoke in the bar."
She'd actually been born in Nashville (her given name: Sydney Ward) and lived there until she was 12. But returning in her early 30s, she felt alien. The diner, at least, gave her a community.
"There's this guy, Michael, who works there but he's also a musician. One day he told me his entire life story and he is like, 'I'm a singer-songwriter.' And I was like, 'Right on, man. Me too.' He got his guitar out and started playing and then he is like, 'Well, I'd love to hear you play something.' So, we started playing songs to each other back and forth. Everybody just came out on the patio and we were all playing guitar and taking turns. So now I hang out with them all the time. They let me come up and play a couple songs in between sets."
It's not quite the Ryman, but she feels happy and at home there. That feeling was fleetingthrough her rough adolescence and early adulthood of drinking and drugs, homelessness, arrests, hospitalizations, rehab, busking on the Venice Beach boardwalk. Over time, she found a place, and acclaim, for her music. NPR, for one, has been very supportive with several prominent spotlights, including a 2019 Tiny Desk Concert appearance, while War's last couple of albums have brought about glowing features in both "alternative" and mainstream publications. But "home" still eludes her.
That all runs through Anarchist Gospel. It's an album of poison-tipped arrows, many pointing at her, many already having found flesh. In particular, the songs document her last months living in Los Angeles, marked by a devastating breakup.
"The whole time writing most of the songs I was in a pretty twisted, morbid place," says War, soft-spoken and reserved, but with a bright smile and quick laugh. "Like, I'm in the apartment that me and my ex got together," she says. "And now we broke up, but I had to finish the lease and I was just so uncomfortable. I just wanted to leave so bad and I was mostly recording demos in the dark — for some reason I just stopped turning the lights on. I was in a weird place, just sitting in the dark, recording demos, just empty bottles all around."
Take the album's opening song. The title alone captures her mindset at the time: "Love's Death Bed." There's an almost Staples Singers gospel feel, with a moaning harmonica over her cascading fingerpicking and a call-and-response chorus to her nimble vocals. Guest turns from Russell and Chris Pierce, an L.A. friend with whom she's sometimes performed as the duo War & Pierce, deepen it further.
"It's not really a breakup song to me. It's more like… well, I guess it is. But it's also just like about giving up on the idea of love completely, altogether. It's more like love has died, like the same way I don't believe in Santa anymore. I don't believe in love anymore."
She still feels that way?
"Yeah," she says. "But I'm more optimistic about trying anyway, even though I don't believe in it. Same way you get a cat and the cat died and a couple years later you're like, 'I'm gonna get another cat.' You know that it's gonna be sad at the end. But it's still worth doing. That's what relationships are. The cat always dies."
It's nothing new. The title of her 2014 solo debut album is Worthless.After that, 2016's Red, White and Blue, includes the songs "Have Another Pill" and "Feet in the Gutter," as well as the prescient "Goodbye L.A." In subsequent albums the emotional range and richness expanded, with a support system centered in producer Harlan Steinberger's Venice-based Hen House Studios, a team including friend Nelson, a.k.a. the experimental/psychedelic artist Particle Kid. (They made an album together in 2018 titled Particle War.) This fully flowered with 2021's captivating Simple Syrup.On the non-musical side, she took to activism, founding the L.A. chapter of the vegan-meal, war-protest movement Food Not Bombsand distributing meals to homeless people.
Yet for all its darkness, Anarchist Gospelis open and inviting. She credits producer Tokic. "The record was already written, but definitely playing with the band here really effected the sound," she says. "It was a great band Andrija put together for the recording. Just having Dave Rawlings come in, if I wasn't in Nashville I wouldn't have had a lot of players on the album."
This ranges from the country gallop of "Test Dummy" (drawn from War's experience as a young African-American woman swept up in the war on drugs) to the tender "New Day" with her voice accompanied only by acoustic bass and strings. On many songs, Tokic effectively employed a variation of a Nashville signature: backup singers as a quasi-Greek chorus.
All that brightens the glimmers of light in War's darkness, illuminating an inherent duality. "You're an angel, you're a demon," she sings on "No Reason." "Ain't got no rhyme, ain't got no reason."
"There is a duality because a lot of times when I'm writing lyrics I'm also trying to be my own therapist or something. I feel like [I'm] always trying to figure something out. There's two 'me's. One of them is noticing what the right approach is and the other just wants to do whatever. So, it's like, one side's always in charge. That's kinda what 'No Reason' is about. You can go either way."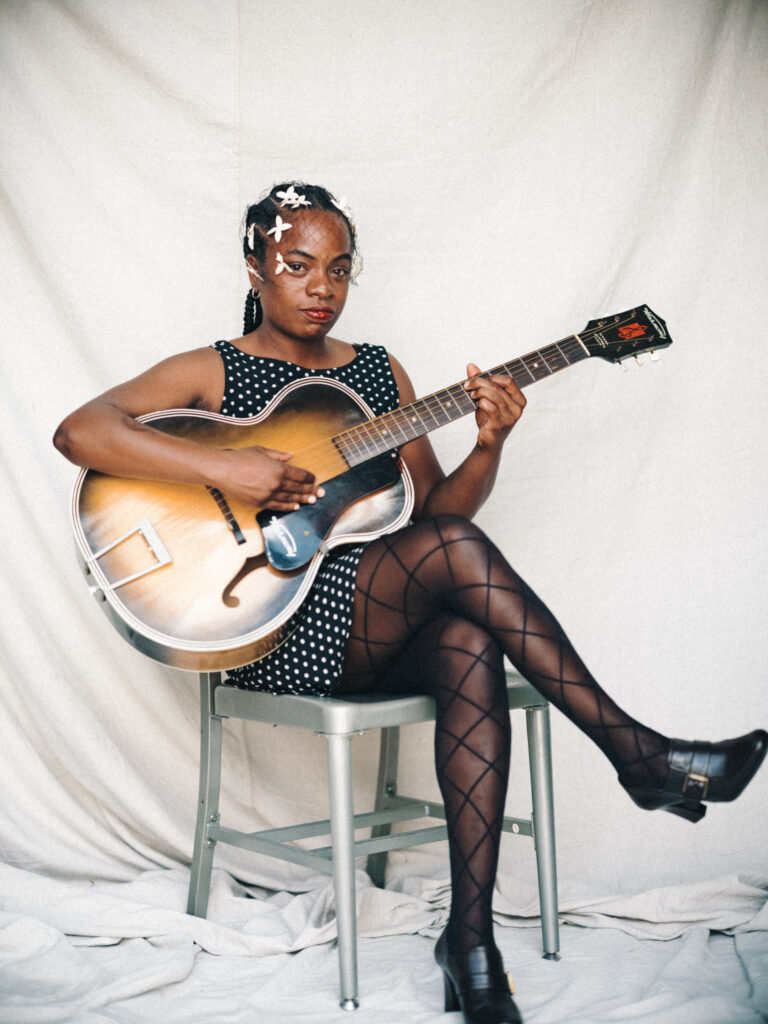 That therapy is starkly profound in "I Got No Fight," its guitars, organ and vibraphone casting lifelines to pull her up from bleak resignation as she sings, "Sometimes the end's the only light I see."
"I wanted to kill myself," she says.
"After recording the demo I was like, 'I think I'm just having a tantrum.' But I had to go through the whole process to let it go. Sometimes I just get so like I just don't see the point of anything. I have to try to stay out of that zone. But when I get in it, it gets really intense and I have a hard time getting out of it sometimes."
But she doeshave some fight. Take the Ween song, in which she's accompanied by children's voices sweetly singing, "Fuck you, you stinking asshole."
War laughs when this is brought up.
"They're three middle-aged dudes!" she explains of the "youth" chorus. "We just did the Chipmunks effect. We just sped up the tape."
The thing is, she was listening to Ween when she herself was a little kid, thanks to her mom (Nicole Johnson) and stepdad (musician/comedian Travis Harmon), "both weirdos," she says, who impacted her musical tastes profoundly. By her teens, with them divorced and some tough times for her and her mom, she was obsessed with Bad Brains and Black Flag, forming Anus Kings with high school friend Brian Rodriguez on bass and her on acoustic guitar, as they didn't have access to electric guitars. Her playing was already impressive, the songwriting already distinctive and deft, an attitude already taking shape — their first album was titled Predictable Teenage Rebels. At the same time, she developed her blues skills with Robert Johnson and Elmore James among her guides.
Those touchstones remain strong in Anarchist Gospel, giving a solid foundation to even its rawest, most painful emotions, including some complicated feelings that surfaced while she was making the album when her brother called to tell her that their father, who lived in Chattanooga, was dying. She had little contact with him growing up — he and her mom were just 19 when she was conceived and broke up before she was born. They reconnected later, but it was a strained relationship, she says, with his hard-core Christian beliefs at odds with her secularism. But Tokic drove her to see him before he passed. And now, in fact, she has moved to her father's house, which he left to her and her brother.
Ultimately, hard-earned if fragile strengths emerge in the resolute album-closer "Whole" (which even name-checks English anarcho-punk band Crass):
Could be the last you know
Happy's how you oughta go
For all that, her return to Tennessee has been good for her music and, it seems, good for her, Brown's Diner helping give her a sense of belonging. She doesn't want to take that toofar, though.
"I still want to look punk," she says. "I don't want to look like a cowboy or whatever."
And yet…
"You know what's really messed up?" she continues. "I recently bought a pair of cowboy boots at a thrift store."
"Last night I went to see this band and there was a girl selling bolo ties. And I bought one!"
"And now I've even recently got this weird leather vest that kind of looks like a cowboy vest."
"I don't know why it's happening, but I am collecting all of this generic Nashville shit," she says. "I am going to wear it one day. I'm just going to dress like a total cowboy."
She catches herself and stresses, "For one day."
Pre-order Anarchist Gospel here.