The summer of 2019 should've been the start of an exciting new chapter for drummer Janet Weiss. That July, citing creative differences, she left Sleater-Kinney, the three-piece indie act she'd played with since 1996. Her attention then shifted to tour prep with Quasi, her duo with songwriter, multi-instrumentalist, and ex-husband Sam Coomes.
That's when tragedy struck.
Weiss was hit in a devastating car accident that broke both her legs, shattered her collarbone, and left her temporarily confined to a wheelchair.
"It was really shaky for a lot longer than I thought it would be," Weiss tells SPIN over Zoom from her Portland home. "The doctor made it sound like in four weeks you're gonna feel great. It took like two years to feel semi-normal."
Weiss was surrounded by her partner, friends, and family to help kickstart the arduous healing process. Her sister, Julie, launched a GoFundMe for physical therapy, nursing care, and other expenses. Facing an uncertain future, Janet gradually found the strength to wheel herself over to a little electronic drum kit and began making music again with Coomes.
"When I started feeling better, we started practicing," she says. "We really started practicing heavily, like every day, and that's what I think accelerated my recovery and my ability to get back to drumming."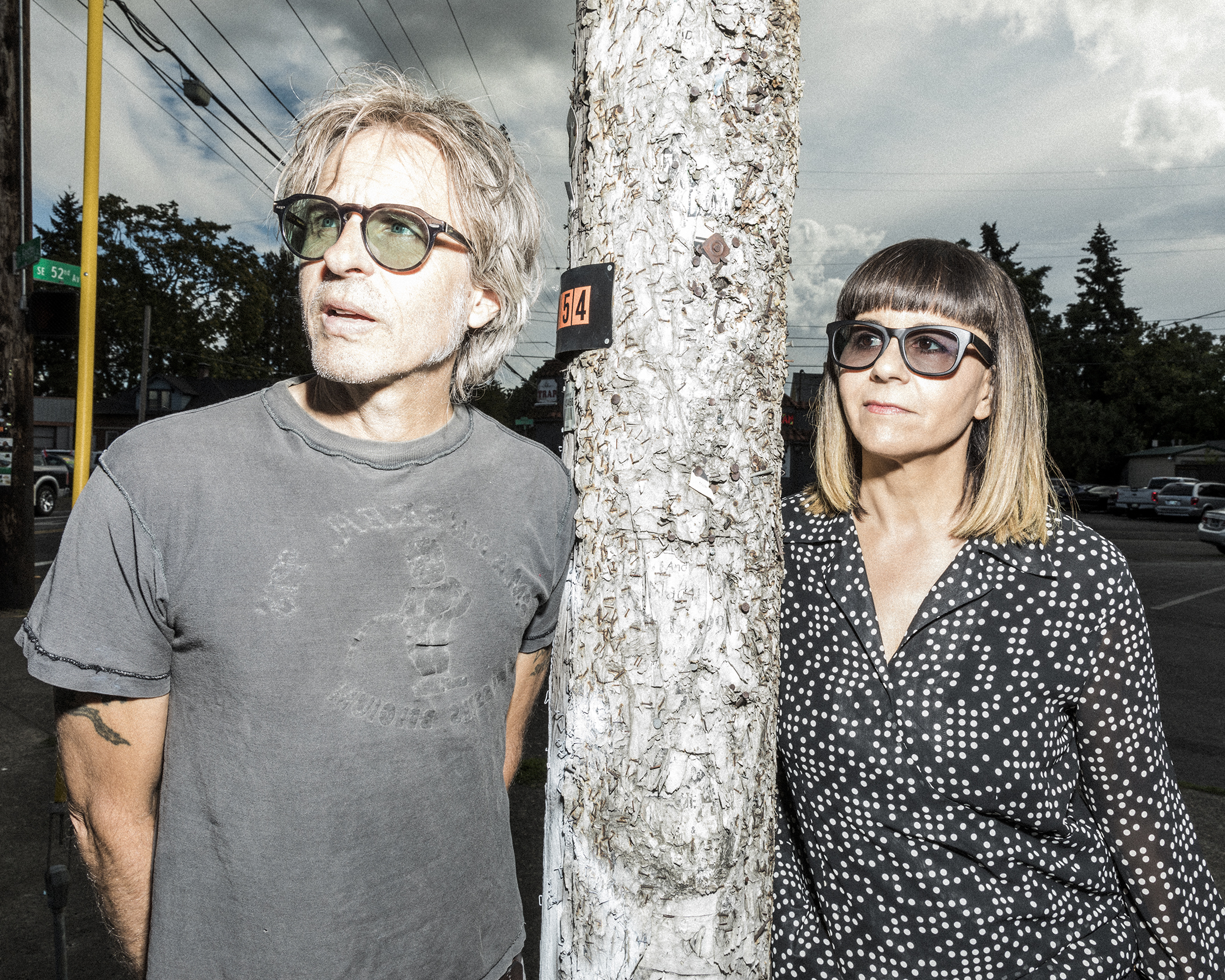 Coomes brought new ideas to Weiss. As her health improved, a fresh batch of songs began to take shape, featuring the band's trademark sonic sophistication and savage social commentary. The results are documented on Breaking the Balls of History. It's their 10th album and their first since 2013's Mole City. It was produced by John Goodmanson (Sleater-Kinney, Bikini Kill, Death Cab for Cutie) at Robert Lang Studios in Shoreline, Wash. in a fast, five-day session, purposefully designed to attempt to capture the live performance environment in which the songs were written.
Breaking the Balls of History is full of catchy yet compositionally adventurous tracks that underline the pair's unique musical connection. The lead single, "Queen of Ears," starts off with a series of synth bursts from Coomes's keyboard rig, an instrument of his own design called the Rocksichord, accompanied by Weiss's pounding rhythm, then swells with shared vocals into unexpected harmony.
Weiss and Coomes have been linchpins in the Pacific Northwest music community since the 1980s. Weiss was a fan of Coomes's wry, erudite San Francisco-based folk rock band, The Donner Party. They met, married, and started making music together. While the marriage only lasted four years, their friendship and creative collaboration has endured for decades. Along the way they've each made significant contributions to indie rock, working with dozens of other musical partners. Weiss has drummed with Stephen Malkmus, Bright Eyes, and The Shins. Coomes played with Elliott Smith, Built to Spill, and, most recently, Jon Spencer. But they've always returned to Quasi.
When the pandemic took hold, they kicked into high gear, playing together every day, trying to make art out of an increasingly chaotic world. First came a charity single, "Last Days of the Thin Blue Line Lie," which was directly inspired by the Portland-area protests following the murder of George Floyd, with proceeds going to the nonprofit organization Don't Shoot Portland. It was recorded in masks in their rehearsal space.
"We felt the moment demanded that we try and do something. And that was what we did," Coomes laughs. "It wasn't because it was, in any way, an ideal time for us personally."
Then came an onslaught of blistering tunes like the thundering, defiant album opener "Last Long Laugh." There's "Back in Your Tree," a scathing indictment of the recent billionaire space race and "Gravity," a kind of companion song which warns "you might believe the pigs can fly / that's the kind of lie you just might buy" but "gravity don't care at all." The most topical track is "Doomscrollers," an ode to "everyone sleeping in their car / and all the teenage TikTok stars / and everybody baking bread / doomscrolling, going outta their head."
Breaking the Balls of History manages to recall all eras of the band's output, from early achievements like 1998's Featuring "Birds" to mid-period milestones like 2006's When the Going Gets Dark. It also maintains that same raw and immediate energy that's always been their hallmark. It's the sound of two friends, living one day at a time, hammering their emotions into songs.
"It's all about the human. It's all about making that transhuman connection," says Coomes. "A piece of music isn't really just chords and sounds and words. It's about intangible things."
It's those intangibles, a special alchemy, that has made Quasi into a 30-year institution. Now they're embarking on an ambitious headlining tour to share these new songs with the world. And both Weiss and Coomes seem thankful to be healthy, razor-sharp, and ready for the task at hand.