After five years of radio silence, Paramore returns more popular than ever before — and they've forged an album to match their now-supersized status, refurbishing fear and fury for arena stages.
This Is Why, the band's sixth album, is a stark and scintillating reentry for a trio that over the last 15 years has subscribed to the James Brown adage: "Kill 'em and leave" — drop an album, tour it with blistering fervor and then disappear for periods that, to their devout fans, feels like a lifetime.
Though there's a method to Paramore's caginess. Each time they re-emerge, the band's legacy balloons — perhaps no act has benefited more from undying mall-emo nostalgia — and they book the grandest gigs of their career. The group's new spring roadshow will reach new heights with back-to-back nights at Madison Square Garden, top-line billing at Bonnaroo, Boston Calling and the new Adjacent Festival in Atlantic City, New Jersey — not to mention opening Taylor Swift's mammoth tour kickoff in the Phoenix area next month.
As Williams, guitarist Taylor York and drummer Zac Farro prepare to embark on the most high-profile trek of their career, the band will be armed with a crop of propulsive new tunes, released on Feb. 10, which reinvigorate a searing rock heart — even if the subject matter is decidedly more domesticated.
In fact, the first four songs off the band's sixth LP all portray Williams, 34, as a converted homebody, emerging from her pandemic slumber to a world somehow worse than how she left it.
"This is why I don't leave the house / You say the coast is clear but you won't catch me out," she wails in exasperation on the title track, bemoaning the suffocation of internet culture and all the insults hurled her way: "if you have an opinion, maybe you should shove it," she coos through gritted teeth.
Channeling the mania and frustration of Hayley Williams' recent solo albums, the lead single saws a jagged edge onto the glossy dance-funk of Paramore's preceding album After Laughter.
The more vitriolic "The News" maintains the post-punk shut-in aesthetic, condemning the 24-hour news cycle, which Williams declares to be "exploitative, performative … and we don't know the half of it," admitting she "feel(s) useless behind this computer." From its soapbox, the song rings like a siren, clearly influenced by Bloc Party, who will open Paramore's upcoming tour.
"Running out of Time" is playful by comparison, an anthem for enemies of punctuality, as Williams rattles off all the errands she just can't seem to complete — call it a sequel to Afroman's "Because I Got High."
Finishing the four-track run, Williams admits on "C'est Comme Ça" — French for "it is what it is" — that "In a single year, I've aged one hundred / My social life, a chiropractic appointment." The track contrasts its geriatric lyrics with a fevered high tempo in its chorus, to great effect amid the chittering "na na na's," reminiscent of My Chemical Romance's equally earwormy "Na Na Na (Na Na Na Na Na Na Na Na Na)."
The rest of the 10-track album, Paramore's shortest since its 2005 debut, travels beyond Williams' daily routine, urging rebellion against power — a familiar theme found on the band's records. "Big Man, Little Dignity" is more subtle with its bass clarinet and flute flourishes conjuring Tame Impala. But the terrific one-two wallop of "You First" and "Figure 8" are more direct, with barreling guitars, soaring hooks and a staunchly spiritual Williams soothsaying "Karma's gonna come for all of us / And I hope she comes for you first." All of this could've easily appeared amid the petulant booms of 2009's Brand New Eyes (a compliment).
For the heartrending ballad slot, of which there's at least one per Paramore album, "Liar" touts all the cinematic majesty and sorrow of a Lana Del Rey song, set over a deconstructed riff longtime fans may liken to the band's 2008 hit "Decode."
The cresting closer "Thick Skull" is leagues more satisfying a finale than Laughter's "Tell Me How," beginning with Williams' quiet contemplation of how she's a "magnet for broken pieces … attracted to broken people," before exploding into a full-throated emotional detonation, that should thrill on those big stages.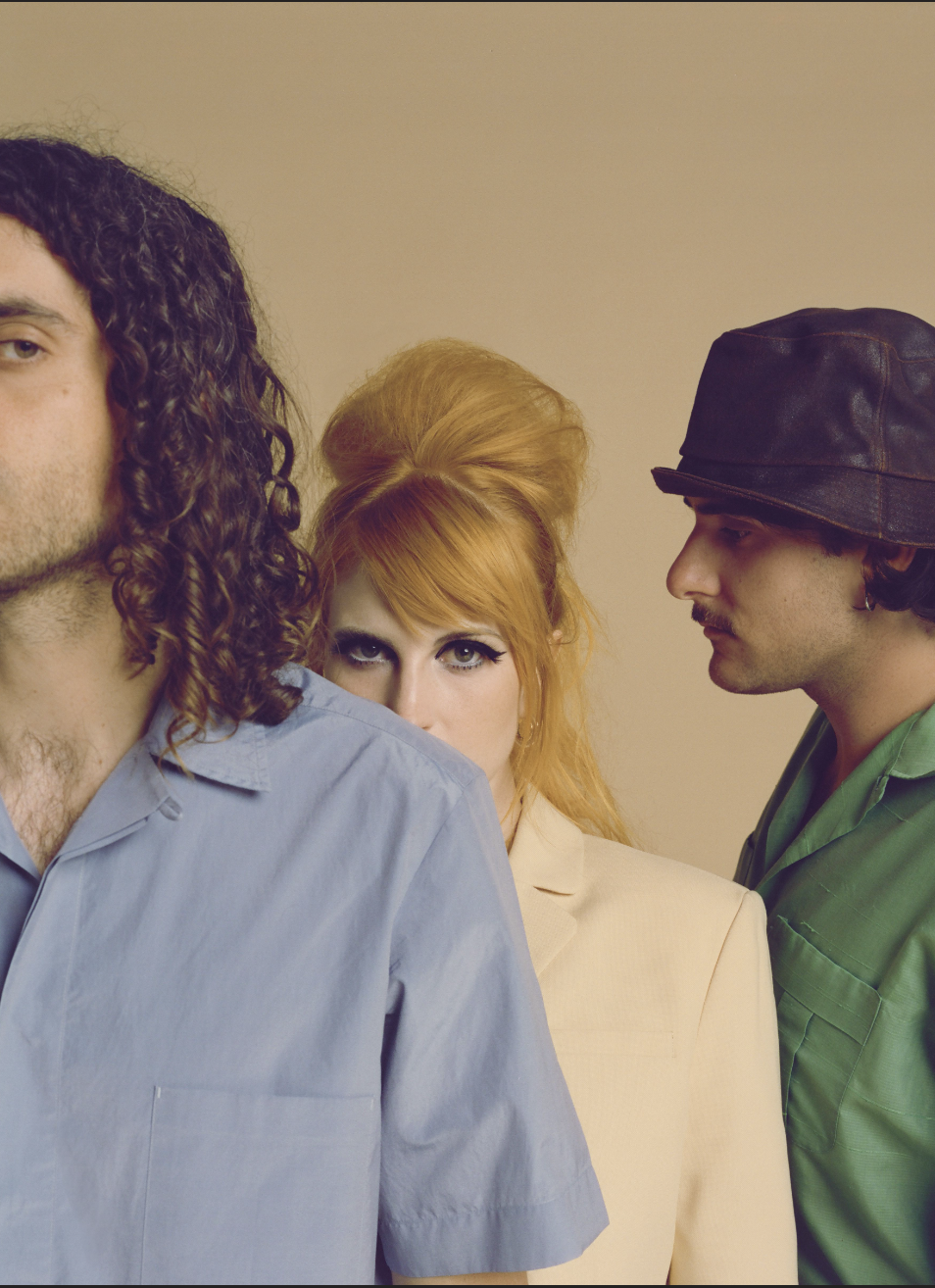 By no means is This Is Why an uplifting listen. It's bookended by futility and fueled by a belief that we're all basically fucked. But the project is very human and certainly the band's most dynamic effort to date. Never has Paramore left so much space in its productions or allowed Williams to sound so sparse in moments, like her tiny frame might finally shatter. Nor has the band ever played so deftly with sounds of comfort and alarm, like a clock radio slicing through the most blissful dream.
It's an album of surprises, development and maturity from an act that wears its wrinkles well — no group from the Vans Warped Tour cohort has aged nearly as gracefully.
Though with This Is Why, Paramore continues to erase any remnants of "scene" labels, continuing their ascension as one of the most dominant pop-rock acts on this defective planet.