Pacifico might not be a band, but on the eve of touring, the lead singer of this sweating, breathing, electrified "idea" wants the music industry to know he's so over its crap.
The gigs, which kick off in Atlanta, showcase Self Care, an album out February 10 that vocalist Matthew Schwartz says is a nice-knowing-ya to the scene: a message he's sending for the sake of his mental health.
He points to the third track, "Comatose," which Schwartz says is about "making healthy boundaries and ending abusive relationships, which for me, has been with the industry." 
Schwartz tells SPIN about a 2003 debacle wherein Pacifico was allegedly scammed by an L.A. manager who used up the group's funds before encouraging them to probe their parents for more money. He uses the term "tossed around" to describe his treatment as an artist in the industry.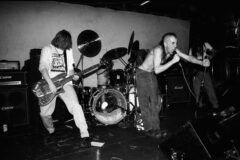 "[Music execs] start trying to take away anything that's fun about music," says Schwartz. "It's like, 'This is a great song, but what we need you to do is change it completely.' You become more focused on making the changes instead of writing, and the end result doesn't connect on a real level."
In "Comatose," he aims at the industry with such lines as "Goodbye, this bird has flown / Goodbye, my heart's gone comatose."
Schwartz says of the industry, "You've got to be the loudest person in every room, and, for me, that just isn't healthy; I don't like that. I really like leaning into my authenticity and realness, and I think that people connect with that, so that's what I'm doing moving forward. I'm just going to do it the way I want to do it and not worry too much about any of the other crap, you know?"
One of the things that Schwartz is not bothering with is being in a band. Pacifico is instead a "collective" or "idea," he says.
The longtime rocker compares Pacifico's floating structure to that of Damon Albarn's virtual group Gorillaz. In Pacifico, Schwartz is the sole permanent musical contributor and each other band member is a featured artist that fits a given project's "tone." Self Care features Peter Randall, the bassist for Seal, Adele, and The Kooks.
"I transitioned it [Pacifico] into a collective," Schwartz says. "It's similar to the way Damon Albarn runs Gorillaz. He's obviously the head of the thing, but every time he records or plays live, he might have different people there. It's all about the magic that happens when we're creating and playing together."
A native of Atlanta, Schwartz talks of being the son of a music minister in the Southern Baptist Church. As far back as Schwartz can recall, he was made to sing in the choir, assigned solos, and encouraged to learn instruments: piano, trumpet, and finally the guitar, which he used to teach himself "every Nirvana song ever."
Asked if he remains religious, Schwartz says: "I'm on the same side as all of those people who are currently deconstructing everything. I've been talking a lot about this with my therapist, and I realize that I've been told my whole life what's right and what's wrong. Now, I'm at the point where I don't want to have anyone tell me anything, I just want to live."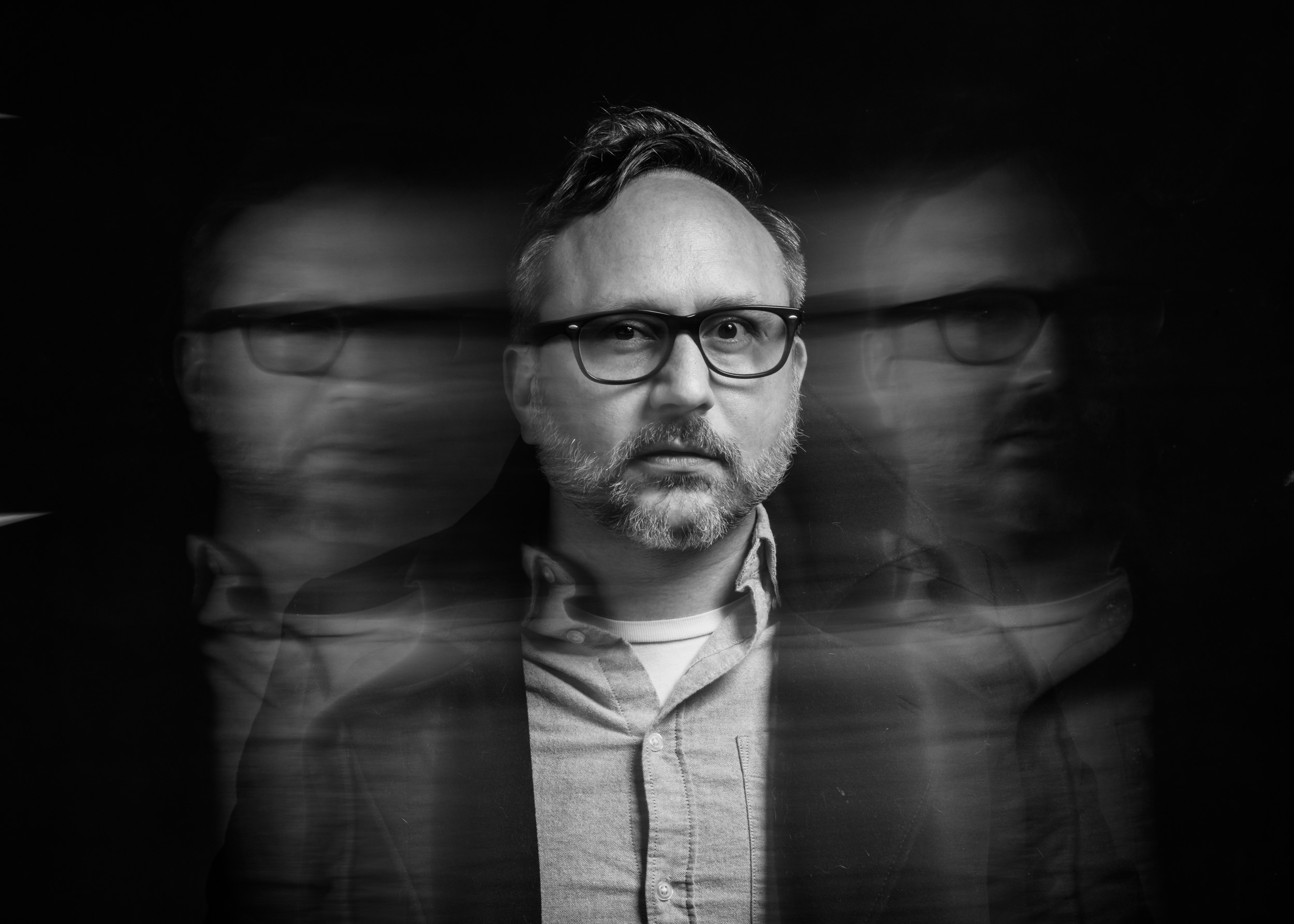 Hence, the time has come for Self Care, an eclectic collection of '90s-inspired vignettes that invoke resolve, nostalgia, and numbness. And although Schwartz readily talks about his songs, his tendency is to move the conversation from his music back to its source; he views himself as "a satellite receiving a signal."
"Like most people, I've spent my life trying to find purpose, happiness, and fulfillment. So often, I've been led astray, especially when you go back to the church stuff," Schwartz explains when I ask him what self-care means to him. "I kept feeling like I was never enough, you know? We're always gonna fall short of the glory of God, that kind of thing. I've just always felt less than enough.
"[Eventually] I got a therapist, and I started focusing on growing and loving myself. There was one day when I asked my therapist, 'What's the point of everything?' And she was like, 'What is the point? It's your life, you get to decide.' That was so huge for me … I realized that I'm in control; my happiness truly hinges on me. That said, I think that self-care is giving yourself grace, loving yourself, surrounding yourself with people that love and care for you, and making and setting boundaries – that was a hard one for me."
For the remainder of our chat, Schwartz and I discuss his struggles with self-worth, and what results is a back-and-forth about setting boundaries as a musician, rejecting the industry's toxic benchmarks for success, and saying sayonara to what no longer serves. 
"I think the hardest thing to deal with in the industry is my self-worth because I give everything I have, and music is literally a piece of my soul," he says. "It's just really hard when you don't get signed, you don't get enough streams, or you don't reach those benchmarks. And then you wonder, 'Well, what is my worth then? Do I have any worth if I'm not able to do those things?'
"To be honest, it wasn't until the end of last year that I was able to convince myself that I wasn't an impostor," he continues. "For so long, I just assumed that I wasn't a real musician until I reached this mark or did that thing, which is bullshit because I write, record, and release records – that's what a musician does. What I've come to realize is that I'm real, I'm authentic, and I'm doing my craft. From there, it's out of my hands."
By the end of the talk, I've come to realize that, for Schwartz, ending an abusive relationship with the music industry is not "farewell." It's "I'm free."
Before signing off, I ask the soft-spoken vocalist what's next.
"In a perfect world, I would love to just be able to tour full-time and be able to write and record and release music as it comes – that would be ideal," he says. "But, as of right now, it seems like the more manageable and more realistic view might entail me writing a song, going down the street to my buddy's studio, and recording it together. Hopefully, people will connect with that process.
"So often someone will write me, and tell me how much a song of mine means to them or how great it is, or how it's been stuck in their head," Schwartz adds. "Those are all really great things, but I have a hard time believing that they're true, that these people aren't just blowing smoke up my ass or just being nice, you know? What am I doing next? I'm working on that."