The first place where you see a concert always holds a special spot in your heart. For generations of Chicago residents, that place is Metro, a four-story, 1,100-capacity beaux-arts venue in the middle of Chicago's Wrigleyville neighborhood. The historic independent club opened in 1982 with a show by R.E.M.
Now 40, Metro and its sister venue, Smartbar, have hosted a long list of iconic acts over the decades, from the grunge bands of yesteryear to rock's biggest names today. And they've got the industry tales to go with their legendary guest list — like the time Guns N' Roses borrowed the top floor in the early '90s to record, while using the basement as their personal watering hole.
"The story goes that L.A. was a very toxic situation for them at the time — not just drugs, but complicated with relationships — and getting work done meant just having a place to go woodshed a little bit," Shanahan says of the Axl Rose-led band's time in Chicago. "They were able to scratch out some of the rough demos for Use Your Illusion I and II. I faintly remember that 'November Rain' was being worked out while I was in the building."
Not surprisingly, GN'R had the largest bar tab of any artist Shanahan could remember coming through the venue when they spent two months figuring out the Use Your Illusion albums there in the summer of 1989. After working out new tracks in their rented space on the top floor, they would head to Smartbar, a dance bar and venue in Metro's basement. It got to the point that he sent them an alcohol invoice separately from the gear and rental bill.
"They were such nice guys," Shanahan recalls. "They were such nice people. They were buying drinks for the whole bar. If you showed up on a Tuesday night at Smartbar and they were down there, you didn't pay for a drink."
The sister venues inhabit two very different floors of the striking-but-creaky building. Walking into Metro is entering an elevated hybrid of an opera house and a dive — a cash-only bar and ancient show posters in the back, but decadent high ceilings and stylized motifs around the stage. The comfortably midsize venue gives people space to sing along, wrap their arms around each other, or get swept into a blistering moshpit depending on the night. Sold-out shows for massive names and hometown heroes alike mean that some will be craning to see the stage from a stairwell or through a doorway, but even then, its multiple bars, open hallways and second floor make it a pleasant spot for a shoulder-to-shoulder show.
Just downstairs from its big sister, Smartbar oozes late-night, industrial basement vibes, legally accommodating a max of 420 sweaty, packed dancers. The club used to be open every day, but now exclusively operates Friday-Sunday, still maintaining its illustrious DJ pedigree stemming from Chicago house legend Frankie Knuckles — better known as the "Godfather of House Music" who helped shape the genre in the 1980s. Mark Farina, Kaskade, and LCD Soundsystem members have also played residencies.
But it's not just just the atmosphere and location of the venues that have given them sustained success for four decades. Aside from being walking distance from Wrigley Field, Shanahan has managed to draw big names over the years partly because of his personal relationships with artists.
"I remember that Slash had a guitar tech named Adam [Day], who I'm kind of still friends with," he says. "I would say to Adam 'Maybe we do something different tonight? We can just sit here in Smartbar and drink, but let's go to the blues bars.' So we took Slash to Kingston Mines and Buddy Guy's. We moved around town a little bit. [We told Slash] 'Kinda tuck [your] hair up under the hat a little bit, or don't wear the hat, y'know what I mean? Maybe wear a wool cap?'"
Of course, Shanahan didn't start out going on late-night jazz runs with the world's biggest rock stars.
Now a tan cool-dad gracefully on the other side of 60 decked out in shades of black, Shanahan has a confident energy and a self-possessed approach – all of which contrast an infectious, almost dorky grin that pops up the instant he starts talking about bands or records, and which you can see in photos across the decades. That's a holdover from a childhood love of collecting that took root on Chicago's South Side, when he and his older siblings would spin funk, proto-punk, and oldies in their garage for the neighborhood kids. That followed him through college at Southern Illinois University, first leading to club takeovers on Mondays and Tuesdays, then migrating to bigger nights, having his friends tend bar, and eventually booking bands.
"That was the beginning of me creating the idea of the club," Shanahan says. "One of my friends from college actually had the flier that I made for my first punk-rock night. … It [said] 'cheap beer' and there was a picture of Elvis Presley with a safety pin through his nose."
When he returned to Chicago, Shanahan's party bounced between bars and friends' lofts until it found a home at 3730 N. Clark St. The area now has a semi-gentrified college-bar vibe, but it was a beat-up neighborhood filled with punks and home to iconic label Wax Trax! Records back then. The first DJ hired to play Smartbar was Knuckles, and Shanahan flew to New York to see R.E.M. before Metro was even really a thing.
In New York, Shanahan talked his way backstage, handed a business card to one of R.E.M.'s managers and told them he would love to promote a show in Chicago. Months later, the band let him know that their usual Chicago promoter wasn't following through on setting up a show, so Shanahan seized the opportunity. He borrowed money from friends and relatives, got R.E.M. a deposit, and after renting out Stages Music Hall — where Metro now sits — there was just enough money left for pizza and beer.
"After I did that show with R.E.M., [we] had legs, They'd be in Seattle and somebody would ask Mike Mills, 'where'd you play in Chicago?' 'Oh, we played this new place called Metro.They treat people really fairly there.'" Shanahan says. "I had R.E.M. as my pulling guard. The same thing happened with Pearl Jam, the Chili Peppers, Liz Phair. That whole era, when they were all coming up, most of those bands played for us numerous times."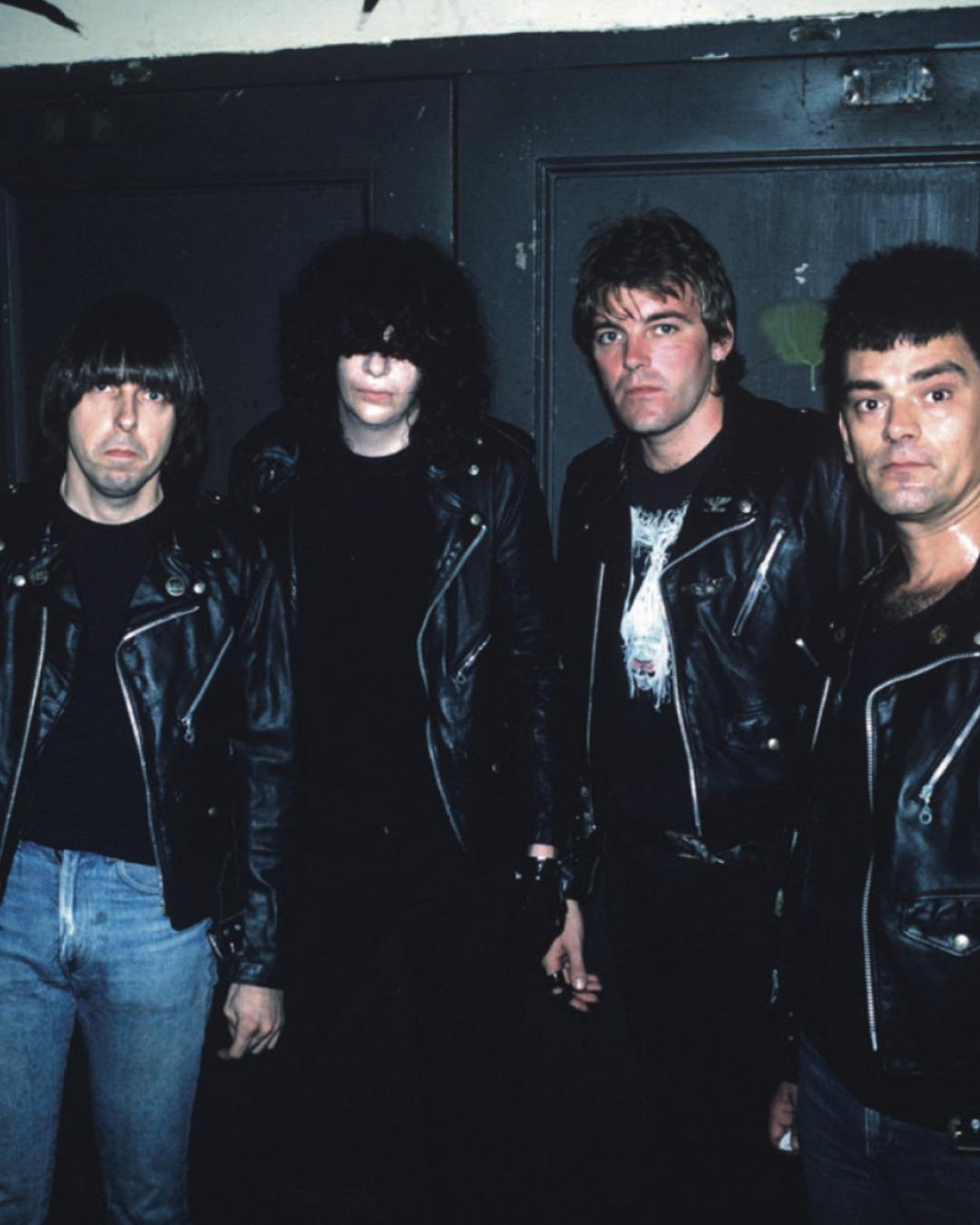 Over the years, even the biggest rock stars kept coming back. Dave Grohl has played Metro in every musical iteration of his career. The Ramones played there. Metallica took the stage one month after its debut Kill 'Em All, and 38 years later, the band texted Shanahan personally to set up a secret show for the 20th anniversary tour of The Black Album. Chicago's native son, Billy Corgan, played last September as part of the venue's 40th anniversary celebration. That was an easy choice for Corgan, considering the Smashing Pumpkins' history with Metro goes as far back as the late '80s. Back then, up-and-comers would go looking for Shanahan in person to get his take on their music. In other words, he was "a good guy to know."
"Billy Corgan [gave] me a cassette tape of four songs on a Wednesday night — cheap band night — saying, 'You should listen to my band,'" Shanahan says. "I still have some of those original demos on cassette tapes that he gave me with his home number."
After listening to the tape, Shanahan called Corgan to ask for more songs. Soon enough, the Pumpkins played the Metro every month for a year. In the years since, Metro's become an intimate homecoming venue for local rockers like Fall Out Boy, Rise Against, Cheap Trick, and Alkaline Trio, while also serving as a major Midwest stop for rising alternative bands.
"They used to call Chicago a flyover," Shanahan says. "You played New York, you played L.A., [and you] tried to piece some other things together. But that's really what started the Midwest. You had First Avenue in Minneapolis, you had St. Andrews Hall in Detroit, and you had Chicago's Metro. The Midwest became a place to go because more of this music was being discovered."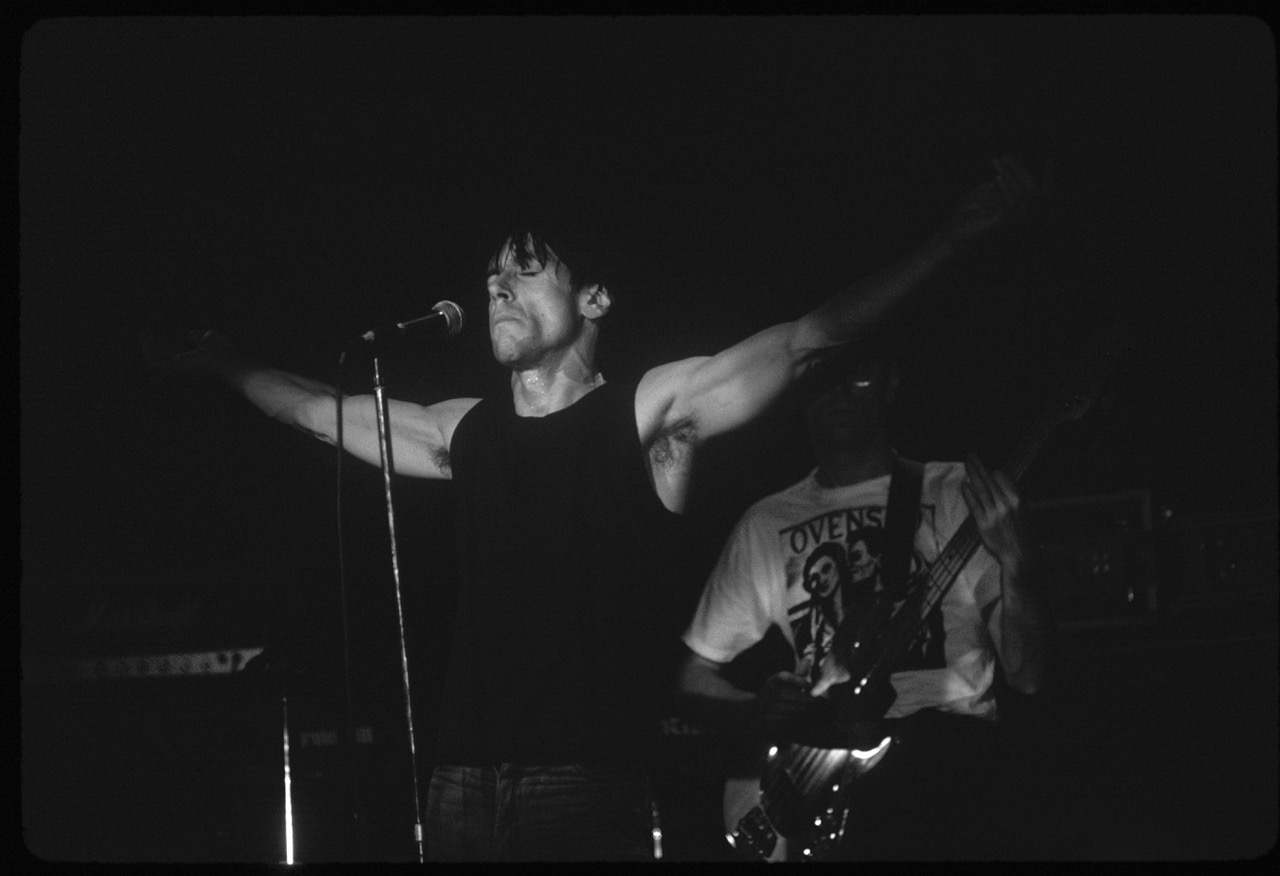 In 2007, Chicago's branch of the Recording Academy honored Shanahan and Metro for 25 years in business. In 2014, Shanahan was diagnosed with cancer, alongside friend Sue Tweedy — his former bartender and wife of Wilco's Jeff Tweedy. By then, Metro and Smartbar had enough resilience and support to carry on while he recovered — even allowing Shanahan to spend his first day out of treatment backstage at Riot Fest.
Then came the pandemic. Metro touts itself as "the first to close and the last to reopen," but it was hard to see how anybody would reopen in 2020. That gave birth to NIVA, the National Independent Venue Association, which helped lobby Congress to get emergency funding via the Save Our Stages campaign. That effort led to a Chicago tall tale in which Shanahan had Pitbull call Sen. Marco Rubio to get his vote.
"That is what I've heard," Shanahan says. "I did not make the phone call myself! But the [NIVA] people I heard it from? Pretty credible."
Even with the rumored help of Mr. Worldwide himself, rising costs in a post-pandemic world have led to different business practices. Smartbar cut out their weeknight schedule — including their free Thursday night event to showcase DJ talent. For Metro (and the rest of the industry), added expenses have affected how, when, and if bands tour.
"The days of Black Flag jumping into the back of a van and driving from city to city, sleeping on people's floors? It still exists," Shanahan muses. "But a band that's established, maybe a record or two into their career? Hotel rooms, airfares, buses, and fuel are so expensive that it has changed things dramatically. Those ticket prices go up. We've seen tours come down."
Nevertheless, with venues firmly open and Metro and Smartbar settling comfortably into their 40s, Shanahan's mission hasn't changed. "Fairness and authenticity are the two things I strive to have," he says. "Believe me, detractors are out there, I'm sure. [But] I've been going to the same address for work for 40 years. I don't know how many other people have done that."