Depeche Mode fans already knew a new album, Memento Mori, was coming this spring, but the project finally has a confirmed release date (March 24 via Columbia) and a first single, "Ghosts Again," which is out today (Feb. 9). Its accompanying black-and-white video, directed by longtime collaborator Anton Corbijn, finds group members David Gahan and Martin Gore playing chess a la the 1958 Ingrmar Bergman film The Seventh Seal.
"It's got such an upbeat feel to it and we've listened to it thousands of times and we keep saying we don't ever get bored with it, so that's got to be a good thing," Gore told SPIN of "Ghosts Again" last October, when Memento Mori was first announced. Adds Gahan, "To me, 'Ghosts Again' just captures this perfect balance of melancholy and joy."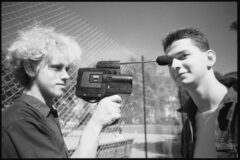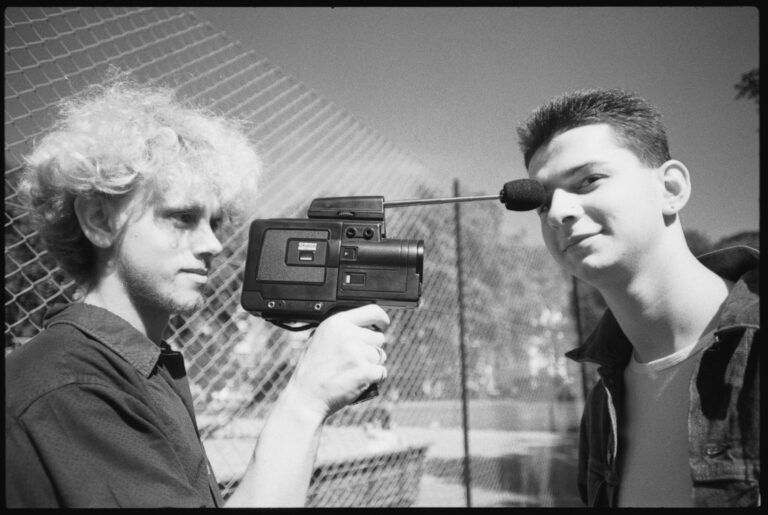 Though Memori Mento means "Remember you must die," Gore says it isn't meant ominously, especially in light of Depeche Mode co-founder Andy "Fletch" Fletcher's sudden death in May 2022 from an aortic dissection. "I don't think it's a morbid title." Gore told SPIN. "I like to look at it positively, like, 'Make the most of your life. Life's short.'"
The recording process for Memento Mori made Fletcher's absence feel a little less real to Gore because Depeche Mode worked at studios where it had never previously recorded. The bulk of it was made at Gore's home studio, Electric Ladyboy, with a few days spent at famed producer Rick Rubin's Shangri-La studio. The project was produced by James Ford with assistance from Marta Salogni.
Now a duo, with Gahan and Gore as the sole remaining original band members, Depeche Mode will begin a previously announced tour on the album's release date in Sacramento, Ca., with its longstanding touring musicians, drummer Christian Eigner and multi-instrumentalist Peter Gordeno.
Memento Mori is the follow-up to 2017's Spirit, a chart-topper in 11 international locales. The upcoming tour will be Depeche Mode's first in more than five years.
Here is the track list for Memento Mori:
"My Cosmos Is Mine"
"Wagging Tongue"
"Ghosts Again"
"Don't Say You Love Me"
"My Favourite Stranger"
"Soul With Me"
"Caroline's Monkey"
"Before We Drown"
"People Are Good"
"Always You"
"Never Let Me Go"
"Speak to Me"