Burt Bacharach, one of the most accomplished and revered songwriters in pop music history, died peacefully in his Los Angeles home yesterday (Feb. 8) at the age of 94. Rising to fame in the '50s alongside lyricist Hal David as one of the top songwriting teams working out of New York's famous Brill Building song factory, Bacharach penned several dozen hit songs and also scored films, winning six Grammys and three Oscars over the course of his career. Unusual time signatures and chord progressions and lavish arrangements with grand pianos and flugelhorns were signatures of Bacharach's productions, with memorable melodies always his top priority.
Bacharach and David split in the '70s, but Bacharach continued regularly scoring hits well into the next decade, partnering with other lyricists including his third wife, Carole Bayer Sager. Despite his reputation as the king of easy listening, Bacharach's songs proved surprisingly adaptable, becoming hits for country, R&B, hard rock, and synth-pop artists. In the 1990s, Bacharach teamed with one of his biggest fans, Elvis Costello, for a lengthy and fruitful songwriting partnership. As an avatar of pop sophistication of the swinging '60s, Bacharach also made cameos in all three Austin Powers movies.
While pop music is rarely a meritocracy, it often felt as if the best version of a Bacharach song would reveal itself over the years, regardless of who cut the first or highest-charting version. Here's a look at the 10 best songs Bacharach wrote, and their definitive recordings.
10. Dionne Warwick – "Don't Make Me Over"
A 21-year-old named Dionne Warrick was recording backing vocals and demos in the same Brill Building song factory where Bacharach toiled as a songwriter when the two met and forged their legendary partnership in 1962. "Don't Make Me Over" was directly inspired by what Warrick told Bacharach and David when a different song she'd hoped to release as a solo artist was given instead to Jerry Butler. "Don't Make Me Over" became the first of many top 40 hits for both of them, but Warrick's name was spelled wrong on the label of the single, and from then on she'd be known instead as Dionne Warwick.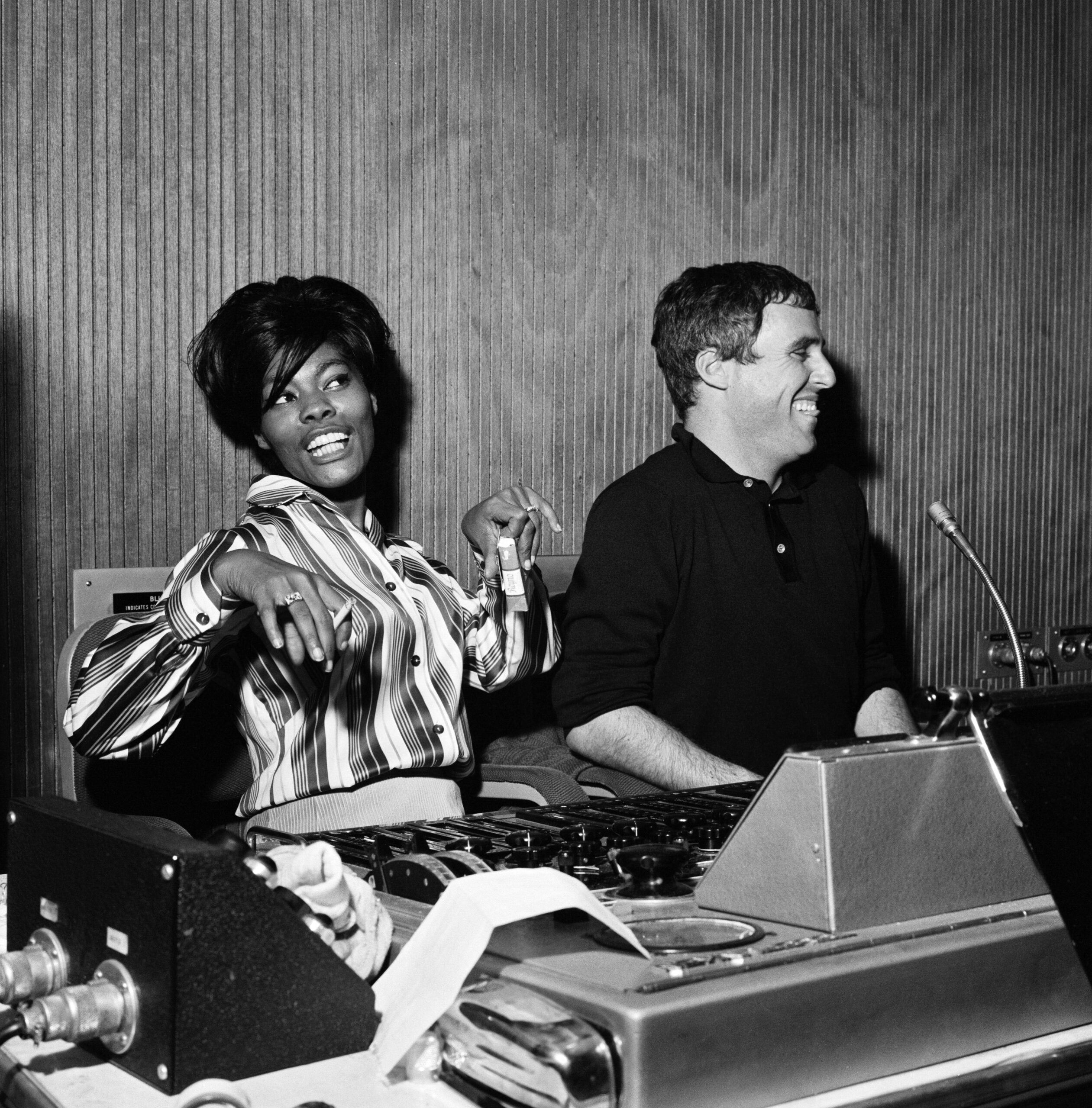 9. B.J. Thomas – "Raindrops Keep Falling on My Head"
Bacharach won his first two Oscars in 1970 for his score for Butch Cassidy and the Sundance Kid and the soundtrack's standout song. Ray Stevens, riding high on the chart success of his novelty hit "Gitarzan," was Bacharach's first choice to sing "Raindrops" and actually listened to the song and turned it down. Instead, it became a chart-topper for B.J. Thomas, then best known for recording the original version of "Hooked on a Feeling." The uptempo outro of "Raindrops Keep Falling on My Head" is one of Bacharach's finest and flashiest instrumental breaks.
8. Luther Vandross – "A House Is Not a Home"
Bacharach & David's title song for the 1964 Shelley Winters film A House Is Not a Home was initially a minor hit for Warwick. Luther Vandross, a prolific backup singer for many major stars, finally recorded his first solo album in 1981 and closed it with an astounding seven-minute version of the song. It helped establish him as one of R&B's greatest vocalists, and he later brought Warwick to tears with a performance of it at the 1988 NAACP Image Awards.
7. Dionne Warwick, Elton John, Gladys Knight and Stevie Wonder – "That's What Friends Are For"
Bacharach and his third wife, lyricist Carole Bayer Sager, initially wrote "That's What Friends Are For" for Rod Stewart, whose version appeared on the soundtrack to the 1982 comedy Night Shift. Three years later, the song was repurposed for the all-star charity single craze of the mid-'80s. The Dionne Warwick recording, which raised millions for AIDS research and prevention, topped the Hot 100 months after "We Are The World." It was, in a sense, the last No. 1 hit written by Bacharach – he later received a writing credit on Twista and Kanye West's "Slow Jamz" for its sample of the Vandross version of "A House is Not a Home."
6. Naked Eyes – "Always Something There to Remind Me"
The Bacharach songs on the charts in the 1980s tend to be on the older, softer side of popular music. But when the British new wave duo Naked Eyes took "Always Something There To Remind Me" to the top 10 in 1983, Bacharach's piano and flugelhorn arrangements proved surprisingly adaptable to synthesizers and tumbling drum machine beats. By that point, "(There's) Always Something There to Remind Me" had been kicking around for two decades as a minor hit for Lou Johnson, Sandie Shaw, and R.B. Greaves.
5. Elvis Costello and Burt Bacharach – "God Give Me Strength"
Even in his early years as an angry young new waver, Costello covered and openly praised the songs of Bacharach & David. Costello was paired up with his hero by the producers of the 1996 film Grace of My Heart, a period piece about '60s songwriters working in the Brill Building where Bacharach got his start. The song they wrote for the film, the beautifully cathartic "God Give Me Strength," led to a full album by the duo, with 1998's Painted From Memory becoming a late-career highlight for both Bacharach and Costello. They continued their collaboration right through Bacharach's final years, including a few tracks on Costello's 2018 album Look Now. A boxed set of their work together, The Songs of Bacharach & Costello, will be released on March 3, with several previously unreleased songs.
4. Aretha Franklin – "I Say a Little Prayer"
Franklin and Warwick's rivalry as two of the most prolific hitmakers of the 1960s occasionally spilled out into a full-blown feud between the two divas. Warwick had the advantage of Bacharach and David's songwriting in their race for Billboard dominance, and her 1967 recording of "I Say a Little Prayer" was the first and highest charting version of the song. Franklin's 1968 cover, however, fared better on the R&B charts and is by far the most popular version in the streaming era. The Queen of Soul's more energetic vocal is a great match for the jumpy rhythms of the song's tricky 11/8 sections.
3. Dusty Springfield – "I Just Don't Know What to Do With Myself"
The first release of "I Just Don't Know What to Do With Myself," a schmaltzy take by Scepter Records artist Tommy Hunt, missed the charts in 1962. Two years later, Springfield's powerful orchestral recording harnessed the song's gradually escalating intensity and became a major hit across Europe and the U.K. In 1966, Warwick recorded the only version of the song that was a top 40 hit in America. "I Just Don't Know What To Do With Myself" has been covered by some of Bacharach's most prominent rock star admirers, including Elvis Costello, the White Stripes, Roxy Music's Bryan Ferry and Men at Work's Colin Hay.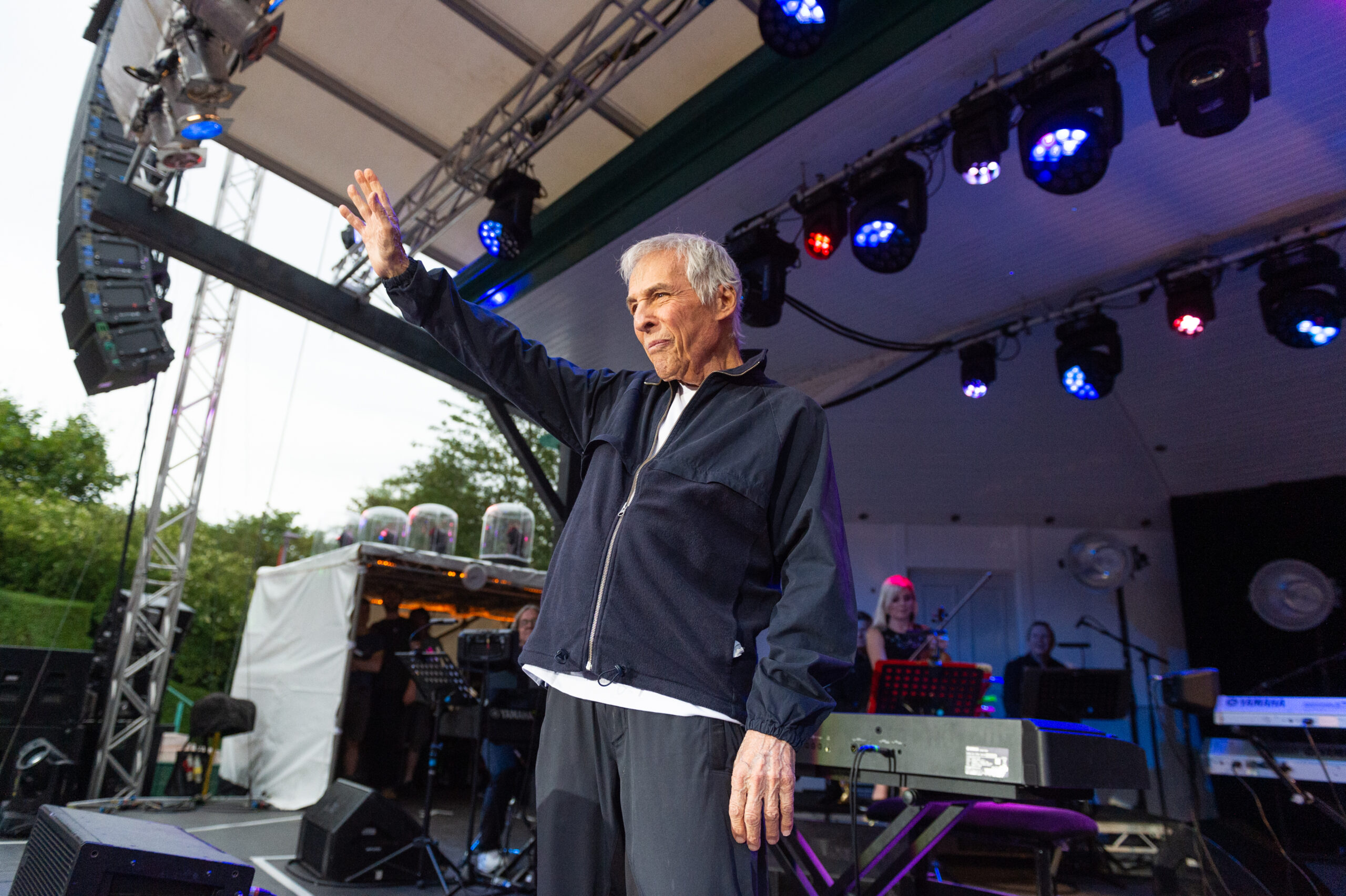 2. The Carpenters – "(They Long To Be) Close to You"
"They Long To Be) Close to You" drifted through the '70s without making too much of an impression on the listening public via recordings by actor Richard Chamberlain, Warwick, and Springfield. At the dawn of the '70s, however, the song found an unlikely champion in a brother/sister duo whose debut album had been a commercial failure. Karen Carpenter's heartbreakingly sincere vocal was just what "Close to You" needed to connect with a wider audience and it made the Carpenters into the new decade's champions of soft rock.
1. Dionne Warwick – "Walk on By"
A December 1963 recording session at Bell Sound in New York yielded two songs that perhaps epitomize the sound Warwick and Bacharach made together better than any others: "Walk On By" and "Anyone Who Had a Heart." "I felt very good leaving knowing I had two monster hits on my hands," Bacharach later told Record Collector. The frequently sampled 12-minute version Isaac Hayes released on his 1969 album Hot Buttered Soul dramatically reinvented the song with a funky, cinematic arrangement beyond anything Bacharach had imagined. The three-minute pop perfection of the original "Walk on By," though, made all the later interpretations possible.