Here's a fun fact: since Bruce Springsteen reassembled the E Street Band in 1999 after a decade-plus break, the musicians have never gone as long without playing live (six years) as they had heading into their 2023 North American tour opener last night (Feb. 1) in Tampa, Fla.
At 73, Springsteen could be forgiven for slowing down and/or turning more inward, especially after the multi-year success of his soul-baring, one-man Broadway show and a reported $500 million windfall for selling his catalog to Sony. But as he and the E Street Band have shown time and again for close to 50 years, there's something … bigger, and more universal when they're together on stage. Their shows remain celebrations, loaded with American rock classics that endure as generational singalongs, or almost … standards.
It was all on display on opening night in Florida, with not an empty seat to be found in Amalie Arena in spite of the high ticket price controversy that cost the Boss some bad press last summer. Tickets were still pretty rich on the secondary market only a couple hours before showtime, with most hovering around the $1,000 range, but GA floor access could be had for $399 from Ticketmaster and there was very little scalping evident outside the building.
And then, it was time to rock. The older-skewing crowd (which included NBA legend Pat Riley and Howard Stern producer Gary "Baba Booey" Dell'Abate) raised arms aloft from the opening "No Surrender" to huge audience participation moments like "Because the Night" and "Rosalita." Springsteen didn't have a lot to say between songs, but he didn't have to — he and the band were cooking by the time they hit the old-school one-two punch of "Candy's Room" and "Kitty's Back" seven songs in and rarely let up from there.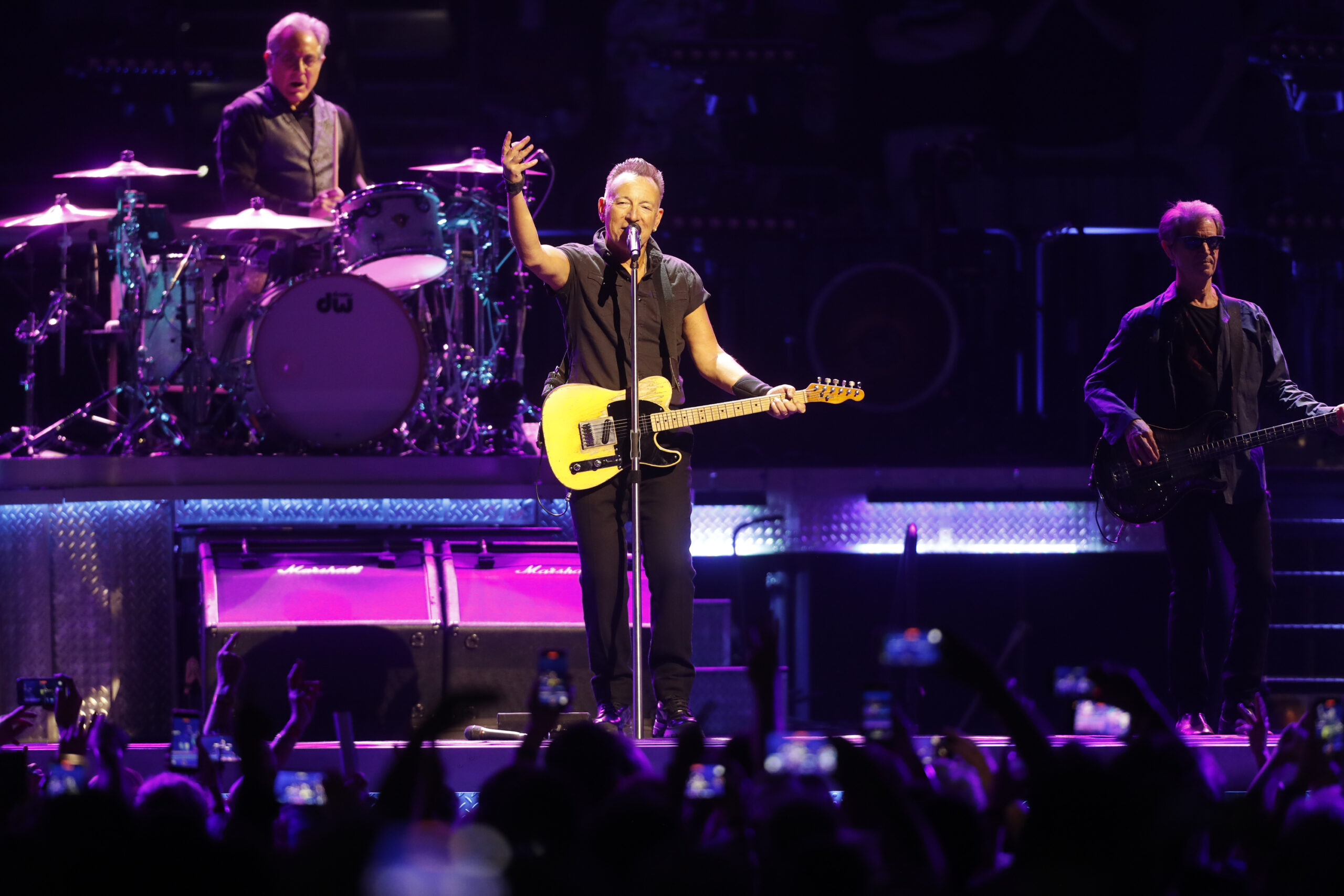 Not surprisingly, Springsteen prominently featured material from his pandemic-era albums that had yet to be debuted in live performance. Six songs were played from 2020's Letter to You, two of which were particularly affecting. A lovely solo acoustic performance of "Last Man Standing" found him reflecting on being the only surviving member of his early band the Castiles, an experience he likened to watching his mortality bear down on him like a freight train. The last song of the night, "I'll See You in My Dreams," wrung hope from sadness, as Springsteen sang in an almost Orbison-y register, "For death is not the end and I'll see you in my dreams." The performance was dedicated to his friend Emily Rose Marcus, who died yesterday.
Shaking off the rust, the E Street Band was rollicking and grooving hard throughout the 28-song, two-hour-and-42-minute set. Old party band staples such as "The E Street Shuffle," "Out in the Street," "She's the One," and "Badlands" were as lively as a summer night on the Jersey Shore. At the same time, the expanded five-piece horn section added extra swing to encore renditions of warhorses such as "Glory Days" and "Dancing in the Dark."
There were a couple of lags, including, somewhat surprisingly, "Brilliant Disguise," and a two-song helping from Springsteen's recent soul covers album, Only the Strong Survive. The band's renditions of the Commodores' "Nightshift" and the Ben E. King-popularized "Don't Play That Song (You Lied)" were adequate but extra, especially when so many other crowd favorites were available to play instead from its own catalog.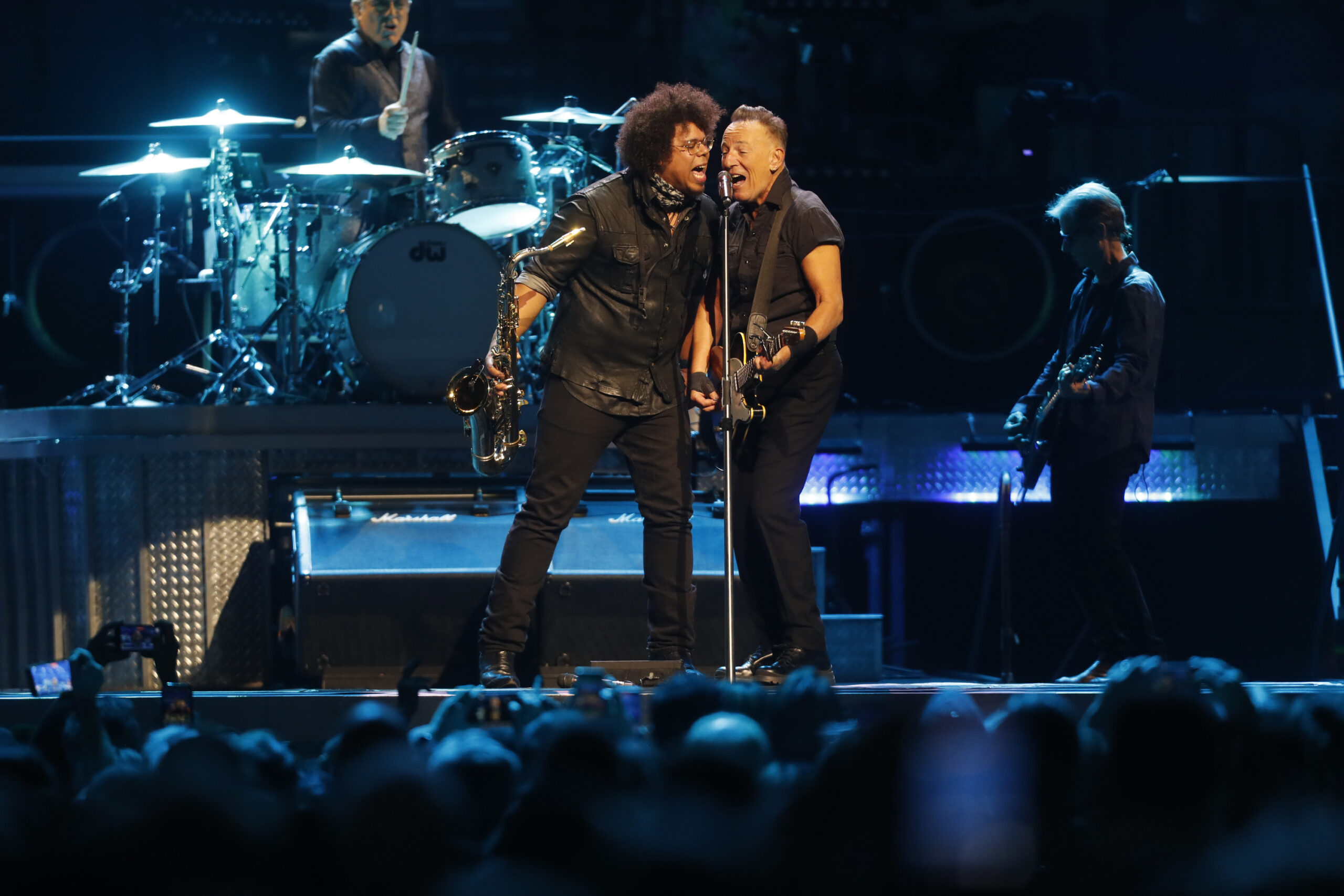 Ultimately, this was a night that reaffirmed the power of music and community, especially on songs like "The Rising," the soaring gang vocals on which made the arena feel like rock'n'roll church. The whole encore was played with the house lights on, starting with "Born to Run" and culminating in a joyous "Tenth Avenue Freeze-Out." During the latter, Springsteen made it all the way to the back of the general admission section of the floor to belt out one last salute to the "earth-shaking, love-making legendary E Street Band."
His parting words were concise — "Thank you, Tampa! Safe travels. God bless" — if only because the music had already done all the talking. Thanks to his astounding work ethic and showmanship, Springsteen is increasingly peerless, which makes his live shows circa 2023 all the more must-see.
Bruce Springsteen and the E Street Band's Feb. 1, 2023, setlist:
"No Surrender"
"Ghosts"
"Prove It All Night"
"Letter to You"
"The Promised Land"
"Out in the Street"
"Candy's Room"
"Kitty's Back"
"Brilliant Disguise"
"Nightshift"
"Don't Play That Song (You Lied)"
"The E Street Shuffle"
"Johnny 99"
"Last Man Standing"
"House of a Thousand Guitars"
"Backstreets"
"Because the Night"
"She's the One"
"Wrecking Ball"
"The Rising"
"Badlands"
Encore:
"Burnin' Train"
"Born To Run"
"Rosalita (Come Out Tonight)"
"Glory Days"
"Dancing in the Dark"
"Tenth Avenue Freeze-Out"
"I'll See You in My Dreams"