As Black Belt Eagle Scout, Katherine Paul makes lush, intricate songs glowing with their powerfully honest voice and dynamic guitar picking. Across three LPs—most recently The Land, The Water, The Sky, which was released on Feb. 10 through Saddle Creek—Paul, who goes by KP, has used her lyrics to explore intersecting experiences as a queer person and a member of the Swinomish Tribal Community. It's of foremost importance to them that Black Belt Eagle Scout's platform elevates and celebrates other queer and Indigenous artists, an ethic that extends to KP's literary habits. "My reading world is full of Indigenous authors because that's who I'm most excited about supporting and learning from," they say.
One of those authors is Billy-Ray Belcourt, a poet, academic and novelist from the Driftpile Cree Nation. His memoir, A History of My Brief Body, was sent to KP by indie publisher, Two Dollar Radio, much to her gratitude. "I really like to learn more from other queer Native people, so I was stoked. I can identify with the book—and seeing [my experience] in heartfelt words is really cool. I write songs that are autobiographical, so I like to read something that almost feels like a diary."
After many years living in Portland, Or., KP's returned home to her Swinomish homelands in LaConner, Wa. one of the inspirations behind Black Belt Eagle Scout's latest record. They work for Potlatch Fund, a Native-led organization formed in 2002 that provides trust-based grants to tribal nations in the Pacific Northwest; KP's dad, a woodcarver, has also been involved with the non-profit. Potlatch's grants also help to support artists, musicians and writers, ones KP is excited to work with. "Alyssa London wrote a children's book from the perspective of being mixed Klingit—what it is to be Native, but also have freckles," KP says of one grant recipient. "It's cool to have a book that shows Native identity from a child's perspective."
The Land, The Water, The Sky tour starts with some Pacific Northwest shows and will take Black Belt Eagle Scout throughout Europe, the U.K. and North America—including a stop at Iowa's Mission Creek Festival, which blends live music and literary events. "I wanna see Michelle Zauner," notes KP of that fest's lineup. "I read Crying in H Mart and it was awesome—really sad, really beautiful." On a call before a tour kickoff in Portland—where they're staying at longtime friend and She Shreds founder Fabi Reyna's place—KP walks SPIN through the writers and subjects that shape their reading life.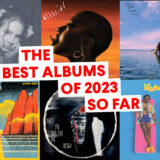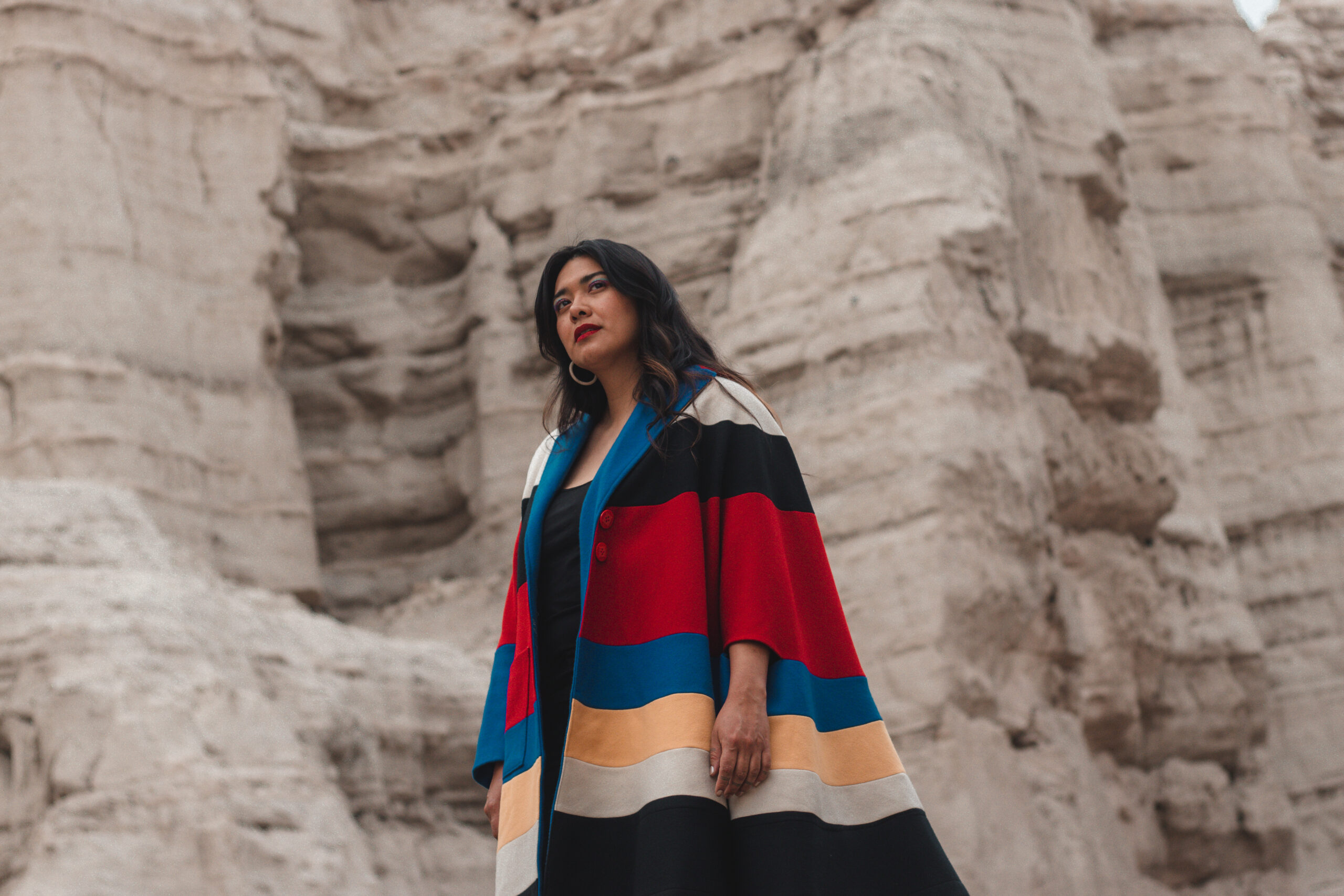 SPIN: What are you reading on tour?
Katherine Paul: I've been going through a few books lately; I like to sit down and ponder a few pages every once in a while when I want to get feelings from words. I started The Seven Circles: Indigenous Teachings for Living Well by Chelsey Luger and Thosh Collins the other day because my partner [bandmate Camas Logue] read it. There aren't a lot of wellness books written by Indigenous people; wellness has moved into this zone where it's along the lines of appropriation. So to have guidance and teachings from Indigenous people is cool to learn from. I'm reading it to learn more about food sovereignty. I love spirituality, too, because it's a part of my culture. And they're really fit people. Within the more generalized Native communities and populations, diabetes is a huge issue that impacts our communities. To have Native role models who are trying to shift the way people eat food, and to go back to ancestral teachings that are healing, is awesome.
Environmentalism and place are central to your lyrics. Have any books informed your thinking?
Imaginary Borders by Xiuhtezcatl Martinez. It's like a zine, but it's hardcover—it's published by Pocket Change Collective. Xiuhtezcatl is an incredible advocate, a land and water protector who incorporates what he does into his lyrics as a musician. Books about the environment help educate me to take care of where we live. It's inspirational and pushes us forward to have respect for Mother Earth.
There's an oil refinery on my homelands, and when I moved back home, I started to realize how impactful it is, in a negative way. I started reading more about other people's experiences and how they protect their homelands and stand up for the environment. In the music I make, I write more about connection [with nature] and how it helps you with mental health. It dawned on me that hiking and being in nature are meaningful to me. I'm down this path of trying to learn how to take care of myself. But that connection plays a powerful role in being able to take care of the places where we live.
I like reading books about plants also—they're a big part of my culture and community. There's one book I wanna get, Held By the Land by Leigh Joseph, about the healing principles of Indigenous plants.
You've referred to your lyrics as "singing a poem." What poets have inspired you?
Jaye Simpson's It Was Never Going to Be Okay. Reading words, especially poetry, affects me in a gut-wrenching way. It has a mysticism, a sparkly effect.
Someone who's been really impactful to me in general and whose poetry I love—though I'm still trying to fathom it—is Geneviève Castrée. I have two of her poetry books. I can speak French, but I'm not fluent, so I'll read it and try to envision what the poetry meant to her, and who she was as a person.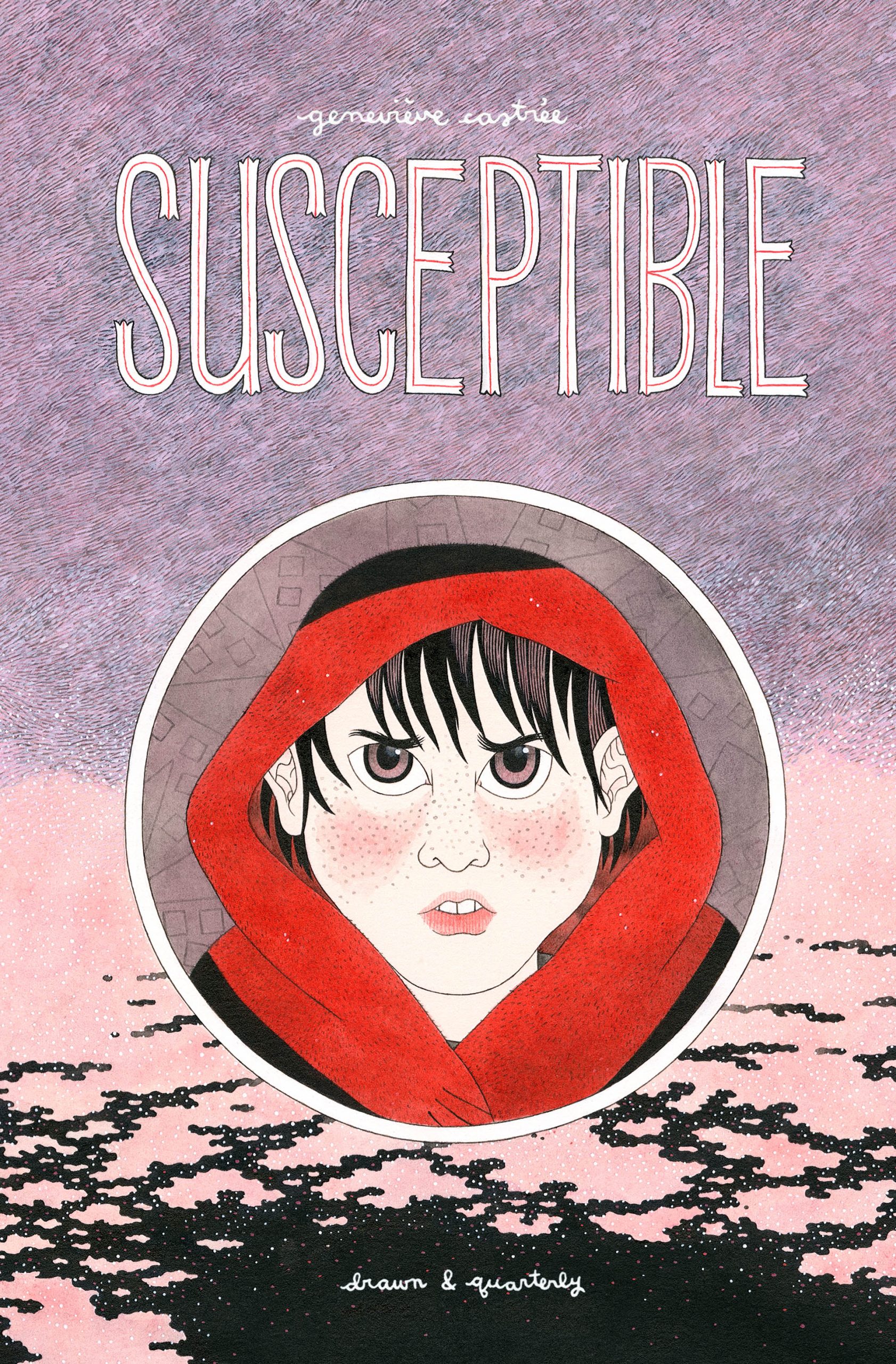 Did you read her comics as well?
I did! I have Susceptible, and one that was made after she died that Phil [Elverum] helped put out, called A Bubble. Anacortes [in Washington] is where I was born, and back in the day, there was this incredible music venue called The Department of Safety. There was an art show there once for Geneviève, and I remember seeing it all in the gallery space and wondering: how is it that somebody can craft such small lines in a beautiful way? The way she draws is so intricate and awesome.
Portland and Anacortes are literary hubs. Did you have favorite bookstores when you lived in those cities?
Anacortes has a couple places, but the main one is Pelican. It's a cool layout too—it has an area that seems like a stage. It reminds me of another bookstore in Portland called Mother Foucault's, which also has a raised area. It's funny, I've been to so many shows at bookstores! There was another in Portland that's no longer called Laughing Horse, an anarchist space. You could go to a show, look at cool books and zines, and it was incredible. My friend Chelsey Johnson wrote the book Stray City, about her time in Portland growing up as a young queer woman. She read at Powell's, which is a great place in Portland to get books. I loved going there, and still do—being able to walk through and find any type of book, and they have a Native section. There's another cool bookstore, Black Hat Books, that has a really extensive section about Indigenous people.
What Coast Salish writers do you recommend?
I've been reading Red Paint by Sasha taqwšəblu LaPointe. Sasha actually has family that's from my same tribe, and she's also Upper Skagit. She has a poetry book coming out, and is working on another book; I'm excited for all the other books Sasha's gonna write. Red Paint is an autobiography, and she brings up a lot of the tragedy that happens within our homelands and within our communities, things that hit home—abuse and the darker themes that happen on a reservation, and how that affects your life and culture.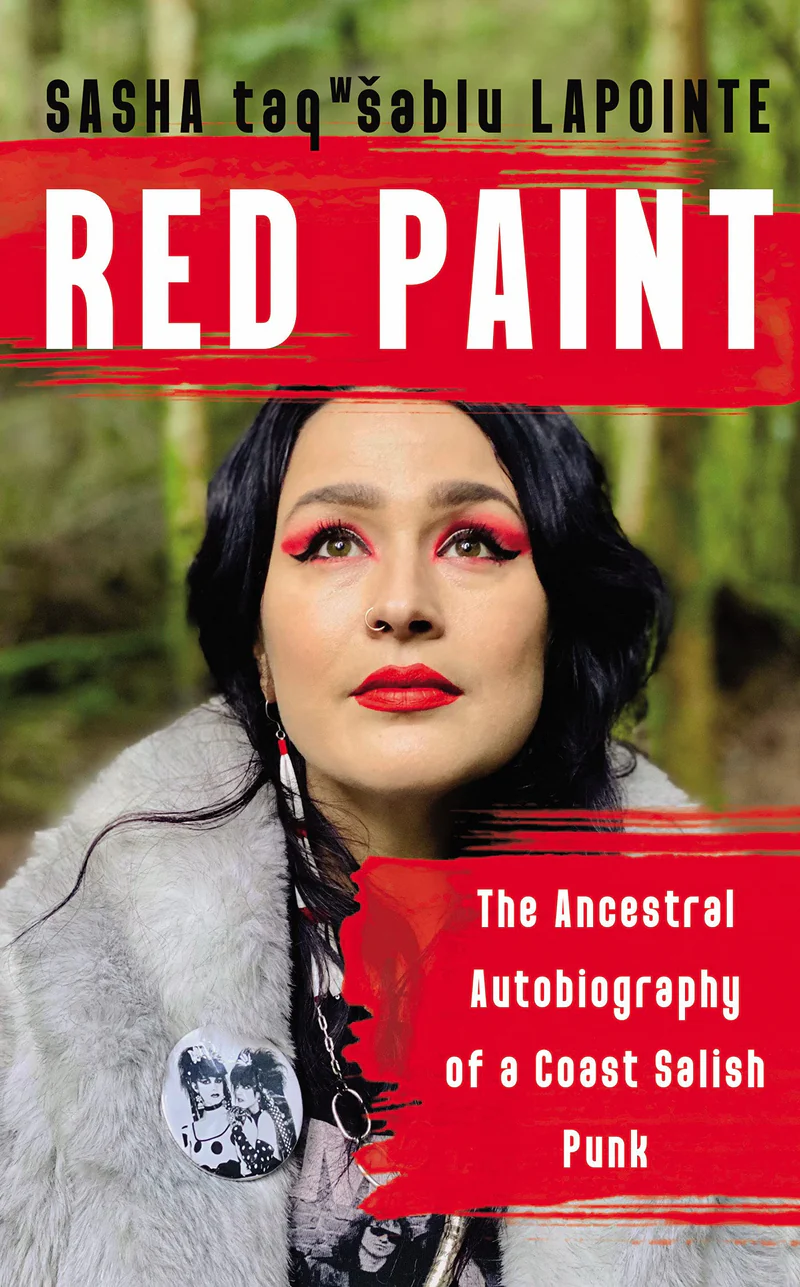 Sometimes I'll read it and have to put it down and come back to it; I'm like, "I need a break, even though I love her." Her great-grandmother, Vi Hilbert, was instrumental in making sure people had access to Lushootseed, which is our native language. She taught at the University of Washington, creating curriculum and a dictionary. Hugely monumental.
Sometimes a book by a Native person within our communities becomes the book you should read. Now Red Paint is the book everybody is reading. A year and a half ago it was There There by Tommy Orange. That book pulled me in; sometimes you read and you can see your aunts or your cousins or someone you know in your community, displayed in chapters and paragraphs and the story arc. When I think about representation of Indigenous people, I see it coming through lately, and it's awesome to bear witness to it. Finally! I can feel what it is they're feeling, and have a sense of joy and happiness, whether it's a tragic story or a beautiful, funny story.
Sasha's book is also about punk in the Pacific Northwest. Are there books about those scenes that were important to you?
Oh my gosh, yeah. When I was growing up, everybody in Washington knew about grunge and Seattle music; it was so put on the map because of Pearl Jam and Nirvana. So I was a little rez girl who knew about it, and naturally, I was drawn to it, because I was like, "This is deep, dark, heavy music"—and in my teenage brain I was a deep, dark, heavy teenage girl. So I was obsessed with Nirvana and read every book about them: [Michael Azerrad's] Come As You Are, the diaries, even some pretty weird ones. I was really into Babes in Toyland, too, and their biography [by Neil Karlen] was like, "Oh my gosh, this controversy with Courtney Love and Kat Bjelland!" In high school, it was like my new TV show, even though it was real people's lives.
I have an interesting relationship to the ways in which riot grrrl moves into politics and women's rights. When I went to college, gender studies was my minor. A lot of the courses in college didn't include people of color's voices. I think the only two people I was down with [from that curriculum] were Audre Lorde and bell hooks. That's still something I'm trying to repair in my life—being open to reading feminist literature, but finding stuff that actually speaks to me as an Indigenous person and as a queer person. So I read a lot of Indigenous books, because when I was studying in college, I didn't have access.
You made a tour zine about local Indigenous communities to help educate concertgoers. Whose zines inspired you?
I used to go to the Portland Zine Symposium, and made a couple of my own. There was a very special time in my life when everybody had zines. The zines I was reading were confessional, people's thoughts and opinions. Nicole Georges had one, Invincible Summer. And the very first She Shreds was a zine! My band Forest Park was in that one, and I remember being interviewed. Every year when I went to Rock 'n' Roll Camp for Girls, we did a zine workshop, primarily taught by Nicole. The empowerment element was really cool. Every single camper would create a page—some were funny pictures, some were statements or manifestos. Those are some of the zines I've cherished the most.