The music industry and its enablers in publishing have a taste for secrets, lies, and ironclad image control that would do the KGB proud.
In fact, writing about espionage is not that different to writing about music, as I discovered when I recently finished a biography of Charles Howard 'Dick' Ellis, an Australian-born British intelligence officer for MI6 who was accused of being a Nazi and Soviet spy.
That book took two years to write. The man had died in 1975 under a cloud of suspicion and was never cleared. He'd come to New York in 1940 and helped set up Office of Strategic Services or OSS, the World War II progenitor of the CIA.
I sent off an email to a major book publisher in London to see if they were interested in releasing the book in the United Kingdom. They were immediately interested, but to help them make a decision I was asked: "Is Dick's family supportive of the book? Do you think they would help to promote at all?"
Ellis's family, or what remained of it, had declined to talk to me and wanted nothing to do with the book: a common experience faced by biographers tackling difficult subjects, or personalities with checkered pasts.
In the end, I got a deal with another British publisher so the issue of the Ellis family's cooperation didn't matter. The questions posed about the family's attitude, however, illustrate what publishers increasingly want: easily promotable, instantly marketable books with living, amenable, approving subjects.
With that approval comes an implicit understanding that some topics are off limits or will not be broached – and so the end product is typically soft and sanitized.
Nowhere is this worse than in music biographies – too often hagiographies that treat readers like idiots, or worshippers, instead of respecting them as adults who deserve candid, honest, informative accounts of creative people in all their mess and complexity.
I've written two music biographies: The Youngs: The Brothers Who Built AC/DC (2014) and Bon: The Last Highway (2017). Both are books about AC/DC; the first focuses on the rise of AC/DC in the United States in the 1970s and how Atlantic Records and American radio belatedly got behind the Australian band who went on to record the biggest selling hard-rock album of all time, 1980's Back in Black.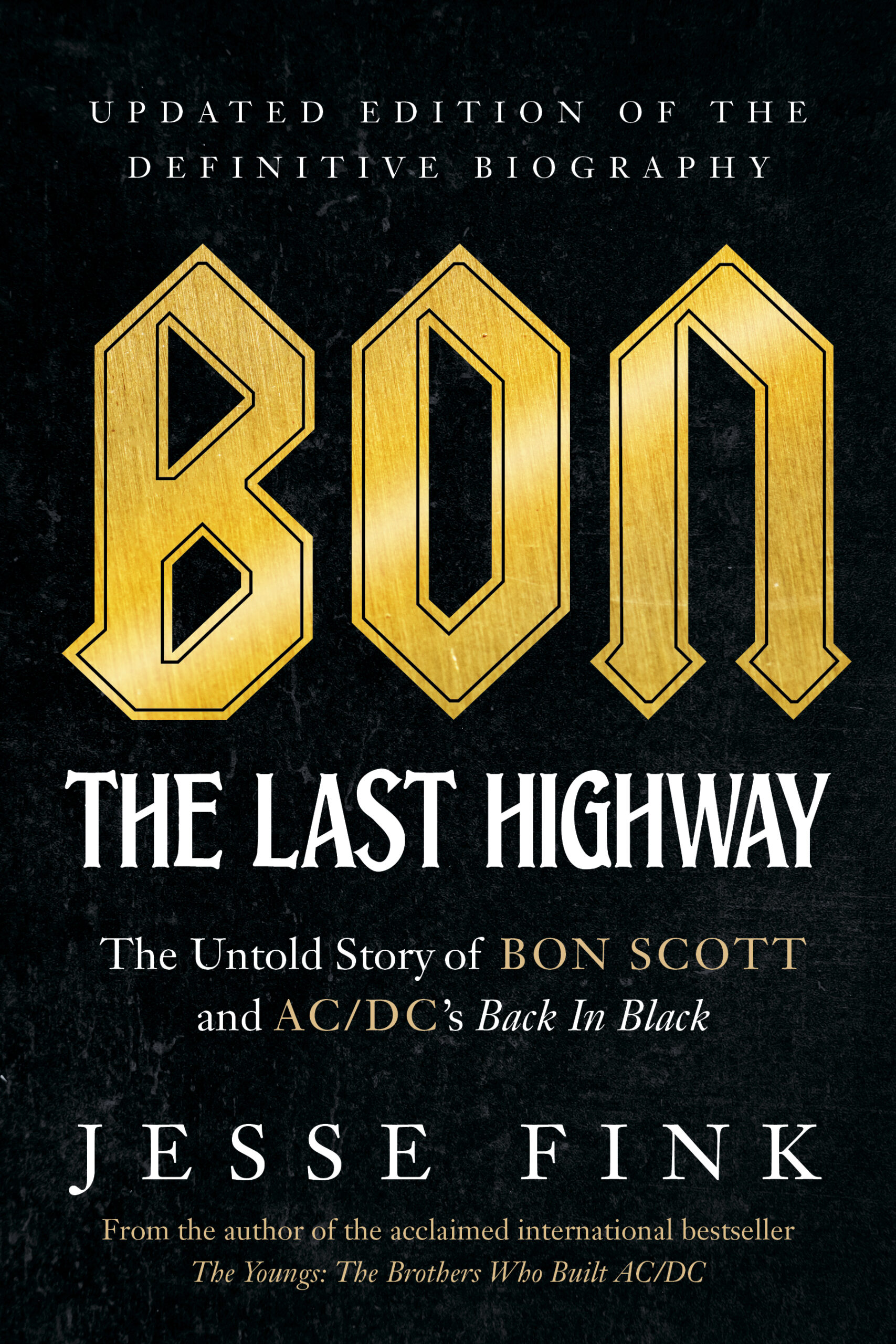 AC/DC is now one of the most lucrative music bands – and brands – in the world, and in a touring year will rake in hundreds of millions of dollars from ticket sales and merchandise. They have sold over 200 million records. The commercial story of AC/DC is as fascinating as the creative one.
The second book is a warts-and-all biography of singer Bon Scott and his decline on the road (that last highway) in the US between 1977 and 1979, an investigation of his mysterious death in London in 1980, and an examination of the allegations Scott's lyrics were posthumously used uncredited on Back in Black.
The Youngs and Bon were not easy books to write. Between research, writing, and promotion, they have consumed about ten years of my life. An updated version of Bon was released in the US in 2022.
Though I spoke to hundreds of people for both of these biographies, I also encountered enormous resistance from people close to the band. I had contact with a couple of the current band members but there were no intimate, sit-down interviews with Angus Young or Brian Johnson. It was made very clear to me from the outset that there would be no cooperation from the band.
AC/DC is notoriously a 'closed shop' to serious biographers. What interviews band members do give are invariably lightweight puff pieces with sycophantic radio jocks, podcast hosts, and rock journalists whose idea of journalism is to seemingly regurgitate a record-company press release, ask fawning questions so as not to provoke or anger anyone lest future "access" to those same band members be denied, or simply copy and paste an article off Wikipedia.
There are some worthy music journalists who aren't afraid to ask tough questions of AC/DC, but the vast majority of the American rock-music press, sadly, have been complete lickspittles. I took it all as a challenge. To me, the resistance and lack of cooperation I encountered from AC/DC presented opportunity – and with it came an attendant desire to work harder, to uncover the things certain people didn't want me to uncover, and a determination to tell the full story.
So why aren't more of these labor-intensive, difficult biographies being published? Greg Renoff's excellent biography of the early years of Van Halen, Van Halen Rising: How a Southern California Backyard Party Band Saved Heavy Metal (2015) was published by a small Toronto publishing house, ECW Press, the same company that picked up Bon after my then New York agent had failed to get a deal with any of the 'Big 5' publishers in Manhattan (St Martin's Press had published my first AC/DC book but turned down Bon). A lot of those rejections came about because I didn't have the required cooperation and approval from AC/DC that the publishers wanted.
Renoff, who is based in Tulsa, Oklahoma, didn't have access to the Van Halen brothers or David Lee Roth (he did speak to bass player Michael Anthony, who also spoke to me for Bon) but that hasn't stopped his book becoming a huge success through a combination of the quality of Renoff's research and word of mouth.
The band's dedicated fans recognize the work Renoff put into Van Halen Rising, not just on the page but to get those words onto the page. He literally interviewed hundreds of people. He's since worked on a book with Van Halen and Doobie Brothers-producer Ted Templeman, Ted Templeman: A Platinum Producer's Life in Music, but from the size of Renoff's name on the cover you wouldn't know he's toiled as hard as he has. Being an author is a tough gig.
What a lot of people don't realize with writing a biography is the amount of time you can spend chasing someone to convince them to talk to you.
I spent two years alone just trying to locate the phantom-like Joe Fury, one of Bon Scott's good friends from Australia and a roadie/guitar tech for UFO and Little River Band, who was in London when Scott died and who some people thought didn't exist. Fury wasn't on social media, there were no photos of him in circulation, and his friends weren't exactly giving out his phone number. We ended up speaking for five hours.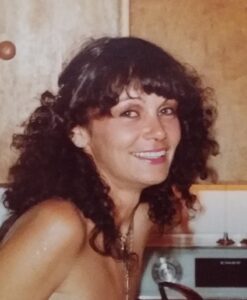 I had a similar experience tracking down Margaret 'Silver' Smith, Scott's heroin-addict girlfriend, who died before the book came out. She and I developed a friendship over a period of months but it took a long time to get her to trust me enough to open up about her relationship with the late AC/DC frontman, who also struggled with alcohol abuse and drug use. My conclusion from intensive research into Scott's final 24 hours is that he died aged 33 from a heroin overdose. This, of course, doesn't fit the 'cleaner', conventional history – that of a Scottish-born Aussie larrikin (Australian for 'mischievous lad') who had a few too many drinks on a night out in London, and suffered what the coroner described as a "death by misadventure" from alcohol poisoning.
Bon ultimately benefited enormously from the input of both Fury and Smith, and Smith even sent me some of her unpublished writing about Scott, but I can assure you both people would never appear in an officially approved AC/DC biography. The story they tell goes against the anointed narrative you'll get in Rolling Stone or Behind the Music.
Unfortunately, from a cursory look at Amazon's recent music-book listings, it appears what buyers are getting is an underwhelming selection of 'as told to' or ghostwritten officially band-approved biographies (recent books on Doobie Brothers and Allman Brothers) or memoirs (Elton John, Bruce Springsteen, Bono, Dave Grohl, Alicia Keys, Mariah Carey, et al) for which the publishers have paid advances of millions of dollars and expect instant sales from the artists' loyal fans and social-media followers.
Publishers just aren't taking risks and are paying far too much for safe, insipid content. Serious music biographers are becoming an endangered species while hagiographers thrive.
But it's readers who are losing out the most: readers who care less about buying into shiny, false idols, and more about understanding the gritty reality of complex people like Bon Scott.