From COVID-19 misinformation to runaway climate change, Mudhoney ruminates on the absurdities of modern life on its new album, Plastic Eternity, which arrives April 7 from Sub Pop. Lead track "Almost Everything" is out today (Jan. 24), accompanied by a trippy animated video directed by Arturo Baston.
Plastic Eternity was produced with longtime cohort Johnny Sangster and includes what Sub Pop describes as "two genuine love songs"— "Tom Herman's Hermits," a tribute to the Pere Ubu guitarist of the same name, and "Little Dogs," written for frontman Mark Arm's canine Russell. Other song titles reinforce the album's theme, including "Cascades of Crap," "Flush the Fascists," and "Cry Me an Atmospheric River."
Although the material came together in bits and pieces during the first year-plus of the COVID-19 pandemic, the album was eventually recorded in a mere nine days at Seattle's Crackle & Pop! Studio, right before bassist Guy Maddison moved with his family to Australia. "We had the time and space to think about things as we were doing them, and to make a kind of course correction, to use a fucking terrible cliche," says Arm.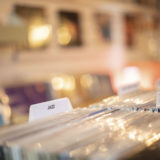 Plastic Eternity is Mudhoney's first album since 2018's Digital Garbage and loosely marks both the band and Sub Pop's 35th anniversary. Mudhoney will support it with a spring Australian tour, beginning April 14 in Coolangatta. Additional tour dates will follow.
Meanwhile, the "MudHoney" tunnel boring machine that will be used to build a storage space for the Ship Canal Water Quality Project in order to reduce Seattle's sewer overflow has reached the halfway point of its excavation, according to the Seattle Times. More than 30,000 people voted to name the machine after the band in 2021.
Mudhoney's Plastic Eternity tracklist:
"Souvenir of My Trip"
"Almost Everything"
"Cascades of Crap"
"Flush the Fascists"
"Move Under"
"Severed Dreams in the Sleeper Cell"
"Here Comes the Flood"
"Human Stock Capital"
"Tom Herman's Hermits"
"One or Two"
"Cry Me an Atmospheric River"
"Plasticity"
"Little Dogs"
Here are Mudhoney's Australian tour dates:
April 14: Coolangatta (Coolangatta Hotel)
April 15: Byron Bay (the Northern)
April 16: Brisbane (the Zoo)
April 20: Marrickville (Factory Theatre)
April 21: Belford (Gumball Festival)
April 22: Wollongong (AOW Uni Bar)
April 23: Canberra (ANU Kambri)
April 27: Melbourne (Corner Hotel)
April 28: Castlemaine (Theatre Royal)
April 29: Torquay (Torquay Hotel)
April 30: Melbourne (Cherry Bar)
May 3: Adelaide (Lion Arts Factory)
May 4: Perth (Rosemount)
May 5: Margaret River (the River)