French-born, Los Angeles-based synth-rock outfit M83 attempts to "escape from the disconnected world we live in today" on Fantasy, its first proper album in seven years. The 13-track project will be released March 17 on group leader Anthony Gonzalez's new label Other Suns in partnership with longtime home Mute Records. M83 will support Fantasy with its first live shows since 2016, beginning April 10 in Phoenix.
The first taste of music from Fantasy is the propulsive, major-key "Oceans Niagara," which, like many songs on the album, was birthed from jam sessions with longtime collaborator Justin Meldal-Johnsen (Beck, Air, Nine Inch Nails) and M83 touring keyboardist/saxophonist Joe Berry. Gonzalez' brother Yann once again contributed lyrics and also directed the video for "Oceans Niagara."
"It's like a Neu! song," Gonzalez says of the track. "I wanted to create this sense of friendship. Listening to that song, I imagine people running, driving fast, or riding spaceships together. It's this sense of going forward. Like a magic potion that you take to discover new worlds."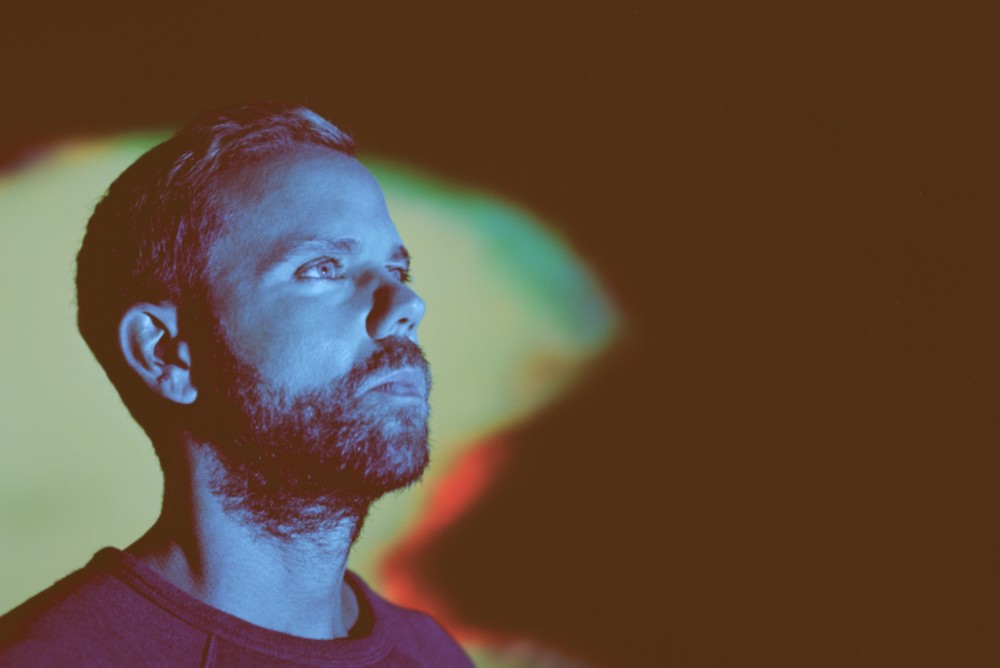 Fantasy is the follow-up to 2016's Junk, which itself came five years after M83's 2011 Grammy-nominated breakthrough, Hurry Up, We're Dreaming. "On Junk, I was talking about the world going too fast and the fear of being lost in the mass," Gonzalez says. "That's definitely still present here, but I'm more in line with myself. I wake up every day without any fear. The shield has become stronger."
After the spring North American tour, tickets for which go on sale on Friday (Jan. 13), M83 will play European festival this summer, with dates to be announced.
Here is the track list for Fantasy:
"Water Deep"
"Oceans Niagara"
"Amnesia"
"Us and the Rest"
"Earth to Sea"
"Radar, Far, Gone"
"Deceiver"
"Fantasy"
"Laura"
"Sunny Boy"
"Kool Nuit"
"Sunny Boy Part 2"
"Dismemberment Bureau"
Here are M83's tour dates:
April 10: Phoenix (the Van Buren)
April 11: Albuquerque, N.M. (El Rey Theatre)
April 13: San Antonio (Aztec Theatre)
April 14: Austin, Texas (Stubb's Bar-B-Q)
April 15: Houston (The Lawn at White Oak Music Hall)
April 16: Dallas (House of Blues)
April 18: Nashville (Marathon Music Works)
April 19: Atlanta (the Eastern)
April 21: Philadelphia (Franklin Music Hall)
April 22: Washington, D.C. (the Anthem)
April 23: Boston (Roadrunner)
April 25: New York (Terminal 5)
April 28: Montreal (MTELUS)
April 29: Toronto (History)
April 30: Detroit (Royal Oak Music Theatre)
May 2: Chicago (Riviera Theatre)
May 3: Minneapolis (Palace Theatre)
May 5: Denver (Mission Ballroom)
May 6: Salt Lake City (Ogden Amphitheatre)
May 8: Portland, Ore. (Schnitzer Concert Hall)
May 9: Vancouver (Commodore Ballroom)
May 10: Seattle (Showbox SoDo)
May 14: Pasa Robles, Calif. (Vina Robles Amphitheatre)
May 16: Oakland, Calif. (Fox Theatre)