So, how does a band, whose members have busy careers and lives — and are dispersed across North America and Europe — begin the process of making a record in what constitutes one whole day? 
We asked Canadian hardcore punks Fucked Up to tell us how they did it, for their new album, aptly titled One Day, which comes out on January 27. 
First step — unite the universes. 
"We needed to get everyone coordinated," vocalist Damian Abraham explains from his home in Toronto. "We're, like, five separate people operating in five separate universes that are only held in orbit together by this band."
Contributions had to be written and recorded within a total of 24 hours, wherever and however was up to the band member. The result is a pummeling, uplifting record that showcases the band's signature intensity.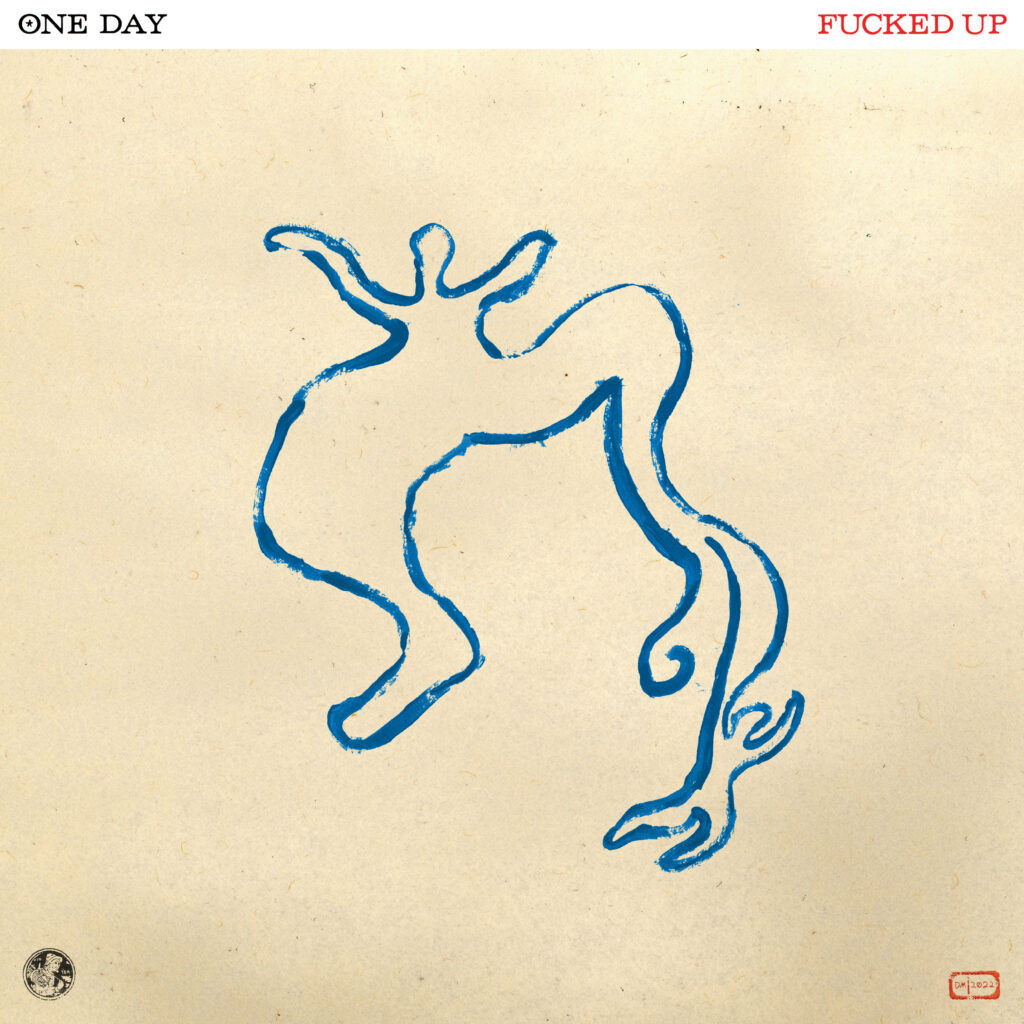 Fucked Up has never been accused of lacking ambition. From their 15-year-long Zodiac series to the brave sound itself, the band is in perpetual exploration, taking us down new roads with every release.  I mean, they began one of the greatest hardcore records ever, The Chemistry of Common Life, with a flute solo.
As Damian explains, ambition can be a double-edged sword. "Making this record was liberating in a way that I think Fucked Up tends to get bogged down by ambition sometimes," he says. "With the Zodiac [album] series, we were trying to keep up with the years, but by the time [2021's] Year of the Horse came, we were like six years behind because the record kept getting bigger and bigger and bigger. There's a lot of restraint but also more focus on this album."
With song ideas he'd been thinking about "for years," Abraham already had potential lyrics for the record. And during the recording of his vocals, he spread the studio time into six, four-hour sessions over about a year.
"Having to write with the kids around would always snap me back to reality," he recalls. "They would force me to see what's really important and that's where I wrote from; from the concerns of a father."
Perhaps from this paternal perspective, you can feel Abraham's roars, a bewitching interplay between the vocal melodies of guitarists Mike Haliechuk and Josh Zucker, and bassist Sandy Miranda, all kept in order by the beat of drummer Jonah Falco.
Damian says there are necessities (abstract and tactile) required to make an album in 24 hours. From coffee to cannabis, here's his list of non-negotiables: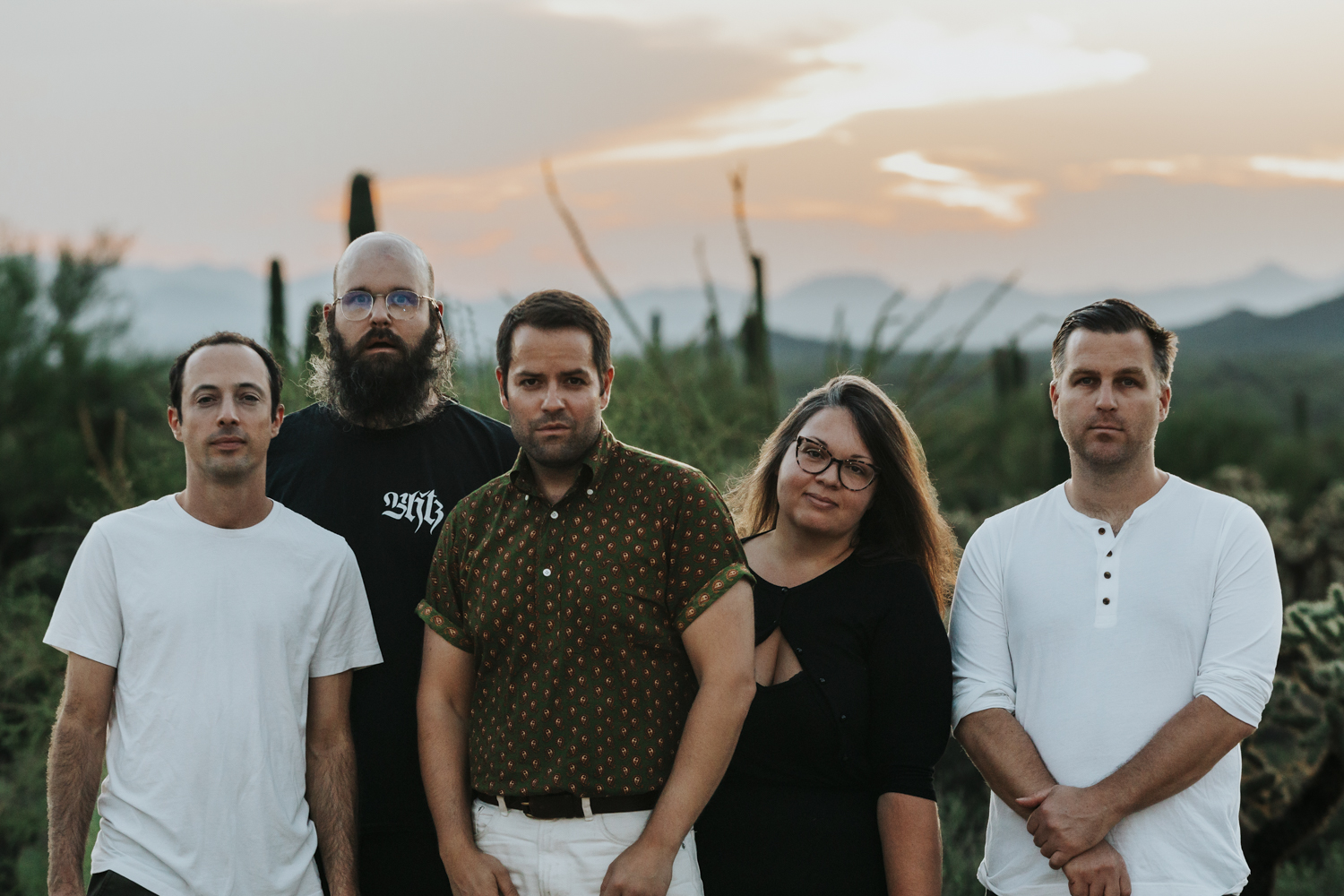 Hardcore flexibility
"With the type of vocals I do – the yelling – when you get into the studio a lot of the best-laid plans go out the window," he says. As he explains, hardcore singing must be flexible and adaptive, requiring quick-thinking and improvisation. "When something in your head fits but then you actually have to yell it, it sort of changes the way the words come out…maybe the words don't fit anymore or you need more words."
Go your own way
"Everyone went in different places with their parts and did them in their own way," he says about the unique process. "I had some melodies and lyrics and guitar lines bouncing in my head for a while so I already had some arrows in my quiver to put out there."
Just say no to junk food
"I don't think being vegan is necessarily better than any other type of diet, but for me, being vegan allowed me to stop eating all the junk food I was obsessed with," he shrugs. "I still love it but just eat a lot less of it and I see how that helps my mental health."
Performance enhancing…coffee?
"Yeah, coffee, as I chug my giant cold brew," he says offering  a mock cheers. "I'm actually not a coffee drinker so it's like a performance-enhancing drug for me."
Get in the weeds
"Since David Comes to Life (SPIN's 2011 album of the year, FYI), cannabis in the studio has become a big part of the process. For this record, I experimented and there are some sessions where I didn't bring weed for…some that I only brought oil for…some that I brought flower for…I didn't try any on mushrooms though. That's a bridge I didn't want to cross."
He thinks that, overall, smoking cannabis has actually helped his voice over the band's six studio albums and endless list of singles and EPs. "Ever since I started smoking weed, I don't blow out my voice anymore."
(Some) humility
"It all feels like a glitch in the matrix to begin with," he says of their 22 years as a band. "Like, everything about our career doesn't make sense…being around this long, being in magazines…it all just feels like we're the last band this should have happened to."
Give hope a chance
"I think with harsh vocals, a lot of the time, the anger comes across." he admits. "But on this record, there are a lot of songs about joy, about the idea that maybe we can change the world still…that it's not over." 
He talks frequently about how thankful he is to still be in this band and making music with these people. "As frustrating and as daunting and as terrible as the world is, right now, there's still another day and we can still maybe pull it out," he continues. "There's this intense gratitude about being able to do this again." 
He shakes his head and begins to laugh. "If you would have asked people, back when we started, who was the most likely to succeed in Toronto, no one would have picked Fucked Up. Never."