We all know that music can change the world, but in order to do that, an artist has to take earth-shattering measures. In 1992, when Tori Amos released her debut solo album Little Earthquakes, she was prepared to set the world on fire. While not the first woman to write about sexual assault and survivorship, the series of songful stories on Little Earthquakes serves as a timeless tutorial on reclaiming your power, sexuality, and humanity when circumstances have tried to break you. Suddenly all survivors, regardless of their experience, had permission to feel all the feelings—anger included. (Oh, yes…anger never sounded so good.) A former child prodigy, Tori used the piano to infuse her music with a beautiful and furious pulse, blended with an unforgettable mezzo-soprano voice, forever changing everything we thought we knew about rock 'n roll.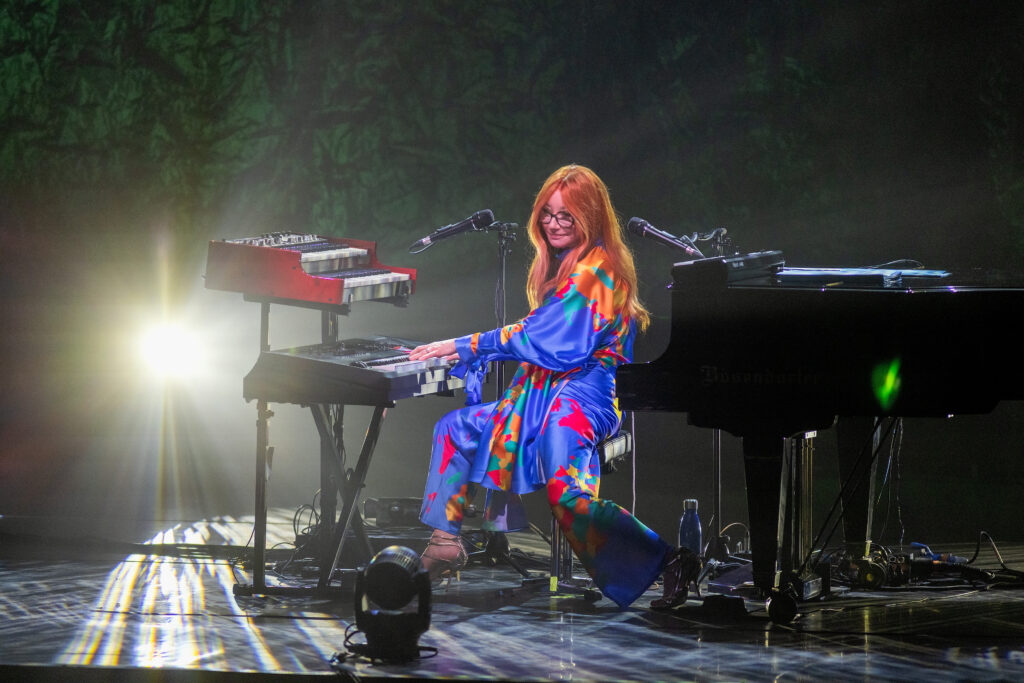 There's a reason so many say they owe their lives to Tori Amos. In 1994 she became RAINN's (Rape, Abuse, Incest National Network) first national spokesperson. By then, songs like "Me and a Gun" and "Silent All These Years" (re-released in 1997 as a fundraiser for RAINN) had become anthems for those suppressed and longing to find their voice. Also at the top of 1994, she released her sophomore solo albums Under the Pink, continuing the conversation of healing.
Her live shows are a reflection of the unity and goodwill she's curated through her advocacy, honesty, and inclusiveness, in a near evangelistic passion throughout her audience.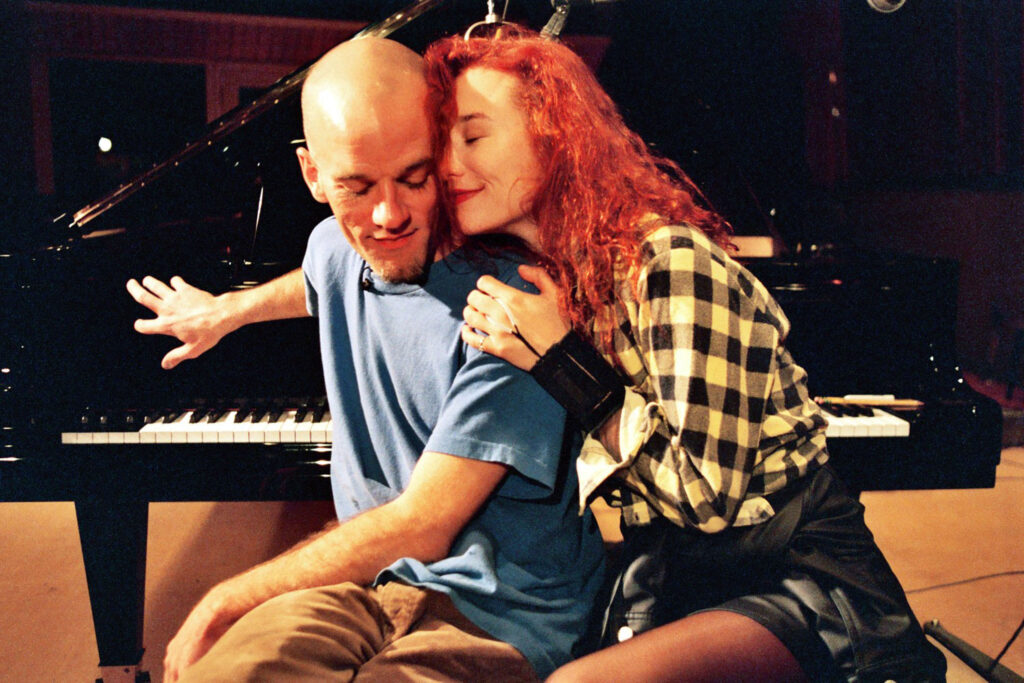 While chart success will never define an artist's integrity, Tori has that covered, too. In 2021,  her 16th solo album Ocean to Ocean debuted at No. 6. on the Billboard charts. Ten of her albums reached the Top 10, including 1996's Boys for Pele, peaking  at No. 2, and 2001's StrangeLittleGirls at No. 4. Boys for Pele spawned her highest chart-topping single, "Professional Widow," which reached No. 1 on the US Dance and UK Singles charts. She's consistently recognized in "Best of" and "Top Artist" lists. She's been nominated for a Grammy eight times.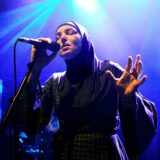 So, why then is it important to induct an artist like Tori Amos?
Well, as I've said before with my previous letters for The Go-Go's (2021 inductees) and Sinead O'Connor, a Rock Hall induction is less for the artist, but more for the collective. Perception matters. Acknowledgement matters. Inducting an artist like Tori Amos restarts the conversation about everything she stands for: uncompromised artistry, advocacy, the survivor's journey, and the ultimate power of sharing our stories.
I challenge you to tell me why not her.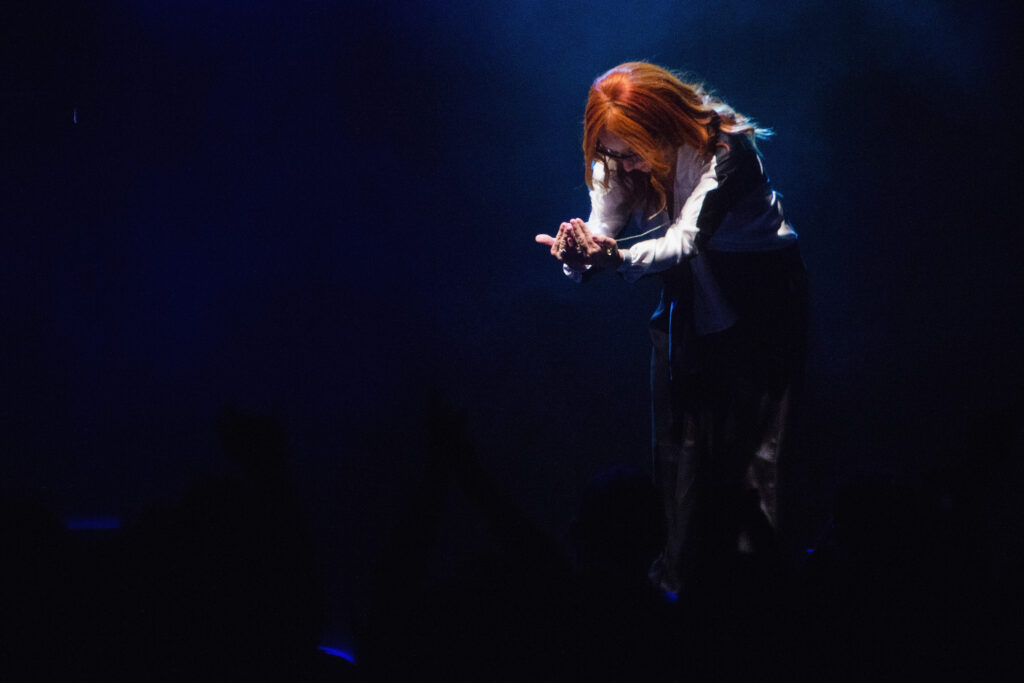 And before you, dear reader, react to this open letter by saying, "No way! Kate Bush first!" I'd advise you to think about the meaning behind those words. What you're really saying is: There's only room for one woman. It's true, historically, this has actually been the case, with an appallingly tiny ratio of women to men actually inducted. Instead of saying "Kate Bush first" (and we're betting now that Kate Bush has found a new generation of listeners, the Rock Hall will finally feel obligated to honor her multiple nominations), try saying "And Kate Bush, as well." Kate Bush and Tori Amos—along with many, many women artists—are more than eligible. There is room for all of them. Maybe it's time we stopped pitting women against each other in an industry that has fostered this behavior with limited space and air time.
If we learned nothing else from "Cornflake Girl," it's time we all tried to do better.
How about you, Rock Hall… Do you want to do better?
Read Liza's career-spanning 2020 interview with Tori, and check out her 2021 interview with Toi for the release of 'Ocean to Ocean.' Also, read photographer Loren Haynes' essay about creating Tori's 1994 SPIN cover, and view exclusive photos.