David Byrne and Fatboy Slim's "immersive disco pop musical" about the life and times of former Philippines first lady Imelda Marcos, Here Lies Love, will make its Broadway debut July 20 at New York's Broadway Theatre, following previews beginning June 17. The project was originally released as an album in 2010, had its New York stage premiere at the Public Theater in 2013, and has since played in London and Seattle.
For the Broadway incarnation of Here Lies Love, Alex Timbers will direct, with Annie-B Parson overseeing choreography. The venue will be completely reconfigured "into a dance club environment, where audiences will stand and move with the actors." More information will be available through HereLiesLoveBroadway.com.
Marcos served as first lady alongside her husband, President Ferdinand Marcos, from 1965 until his 1986 overthrow. She was well-known for her extravagant lifestyle, which included ownership of 2,700 pairs of shoes and a penchant for disco music. After a five-year exile to Hawaii, she returned to the Philippines in 1991 and was the first wife of a foreign head of state to stand trial (for racketeering and fraud) in an American court (she was acquitted). Later in life, she served extensively in the Philippine House of Representatives. Marcos is currently 93 years old; her son, Bongbong, assumed the presidency of the Philippines last summer.
"As a team of binational American producers –– Filipinos among us –– we are thrilled to bring Here Lies Love to Broadway," said Hal Luftig, Patrick Catullo, Diana DiMenna, Clint Ramos, and Jose Antonio Vargas. "We welcome everyone to experience this singularly exuberant piece of theatre. The history of the Philippines is inseparable from the history of the United States, and as both evolve, we cannot think of a more appropriate time to stage this show. See you on the dance floor!"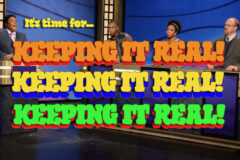 Additional creative team members include David Korins (scenic design), Justin Townsend (lighting design), M.L. Dogg & Cody Spencer (sound design), and Peter Nigrini (projection design).
Byrne is coming off the massive, two-and-a-half-year Broadway success of American Utopia, which was adapted from his 2018 album of the same name. He's also behind the new immersive experience Theater of the Mind, which is running through Jan. 22 at Denver's York Street Yards.
As for Slim, whose real name is Norman Cook, the DJ/producer is touring internationally this year before Here Lies Love gets underway, with dates on tap in New Zealand and the U.K. through late March.