Following her death on Jan. 12 at the age of 54, Lisa Marie Presley was laid to rest at Graceland today (Jan. 22) alongside her late father Elvis and son Benjamin Keough. The service included a public memorial with tributes from Presley's friends and musical collaborators, including Billy Corgan, Alanis Morissette, and Axl Rose.
The program began with Corgan performing the Smashing Pumpkins' Adore-era song "To Sheila" on acoustic guitar. "There is heartbreak and then there is sorrow. This would be sorrow and on more levels than I can count," Corgan previously shared on Instagram after hearing the news of Presley's passing.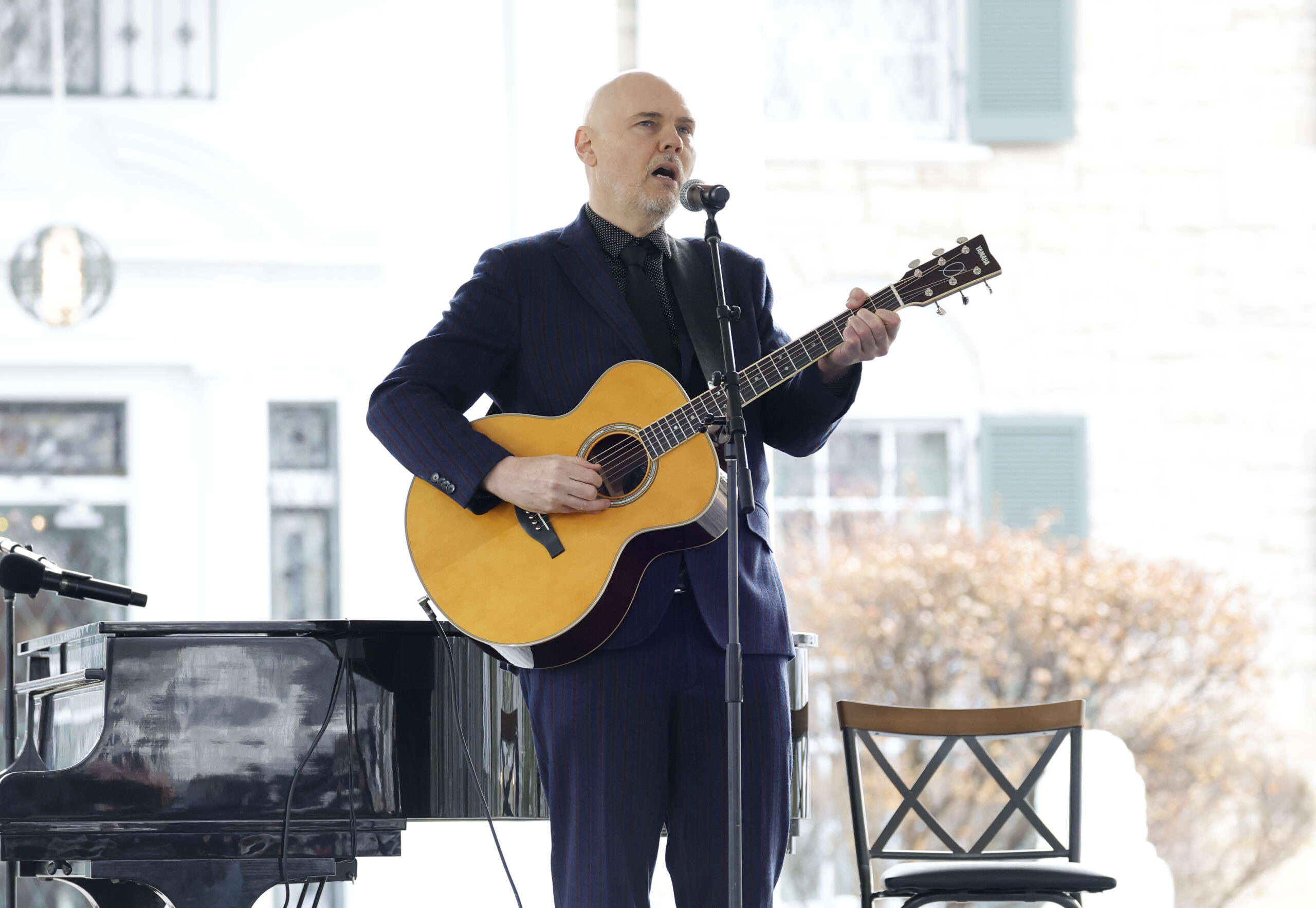 Later, Morissette delivered a moving version of her song "Rest" in homage to Presley. Morissette officially released the song in 2021 for Mental Health Action Day, though she wrote it in tribute to late Linkin Park frontman Chester Bennington and performed it as his memorial in 2017.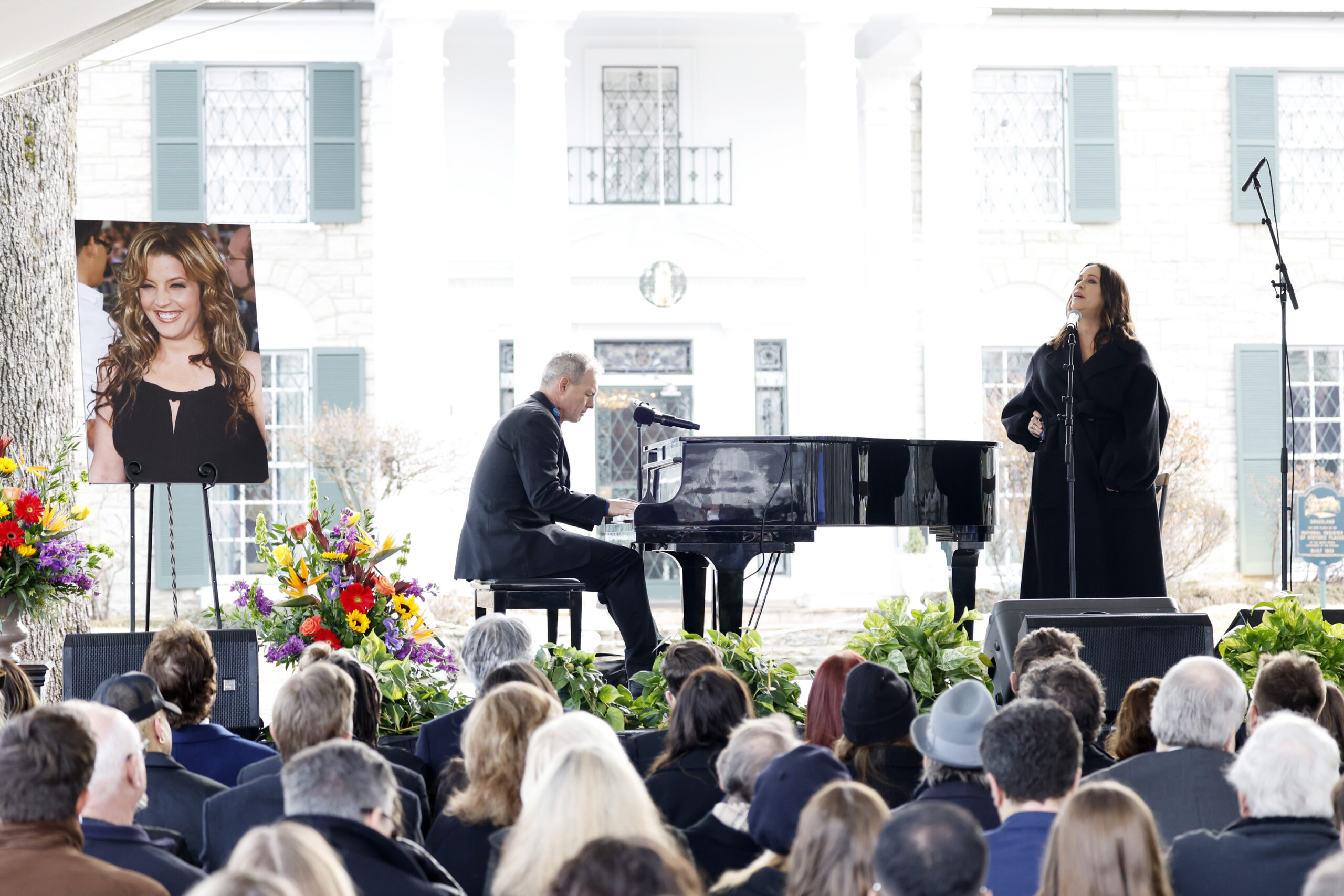 Playing an emotional rendition of the Guns 'N Roses hit "November Rain" on piano, Rose was one of the final guests to take the stage, which was situated right in front of the Graceland mansion. The singer also gave a brief speech, offering some thoughts on his late friend. "I never in a million years imagined singing here and especially under these circumstances," he said. "I'm honored to be here for Lisa and her family."
The ceremony also featured remarks from Presley's mother, Priscilla, as well as Sarah Ferguson, the Duchess of York, former Memphis Mayor A.C. Wharton, family friend and manager Jerry Schilling, and a letter written by Presley's daughter Riley Keough, delivered by her husband Ben Smith-Petersen. Presley is also survived by teenage twin daughters Harper and Finley. The full ceremony can be seen below.