There's a unique energy found only in the beach towns that comprise California's Redondo, Hermosa, and Manhattan beaches, known collectively to surfers and dreamers alike as the South Bay. It's a lifestyle and vibe embodied in the DNA of the family-friendly, boutique music and arts festival, fittingly titled, BeachLife, held annually in the sandy, coastal confines of Redondo Beach. Readying its fourth edition, BeachLife was co-founded by South Bay native, and lifelong surfer, Allen Sanford, along with partner Rob Lissner and support from Jim Lindberg, lead singer of iconic punk outfit Pennywise.
While the fest has grown in stature, the team has kept the weekend inclusive, going so far as to undersell the three-day event by 20%. This year's festival will feature Gwen Stefani, the Black Keys, John Fogerty performing Creedance Clearwater Revival songs, Sublime With Rome, Pixies, and many more. With past headliners including Weezer, Smashing Pumpkins, and Willie Nelson, the event could move to much larger fairgrounds, at inflated costs. But, according to Sanford, that's antithetical to his vision.
"I grew up in surfing and skating in Southern California, and as I got older, realized that the world of music is curated by two companies, Live Nation and AEG," says Sanford. "Anytime you have a limited number of curators, the offerings slim down. I found that there wasn't much speaking to my demographic, which is the SoCal lifestyle. Instead of complaining, I decided to do something about it."
The idea was to create a communal experience that cherishes and celebrates the lifestyle he loves so much, with music that largely provided the soundtrack to his youth. "The vibe of the fest is to get as close to what we do every weekend, which is hanging out with our friends on the beach, and the music I curate is a reflection of what we'd be listening to," says Sanford.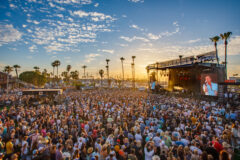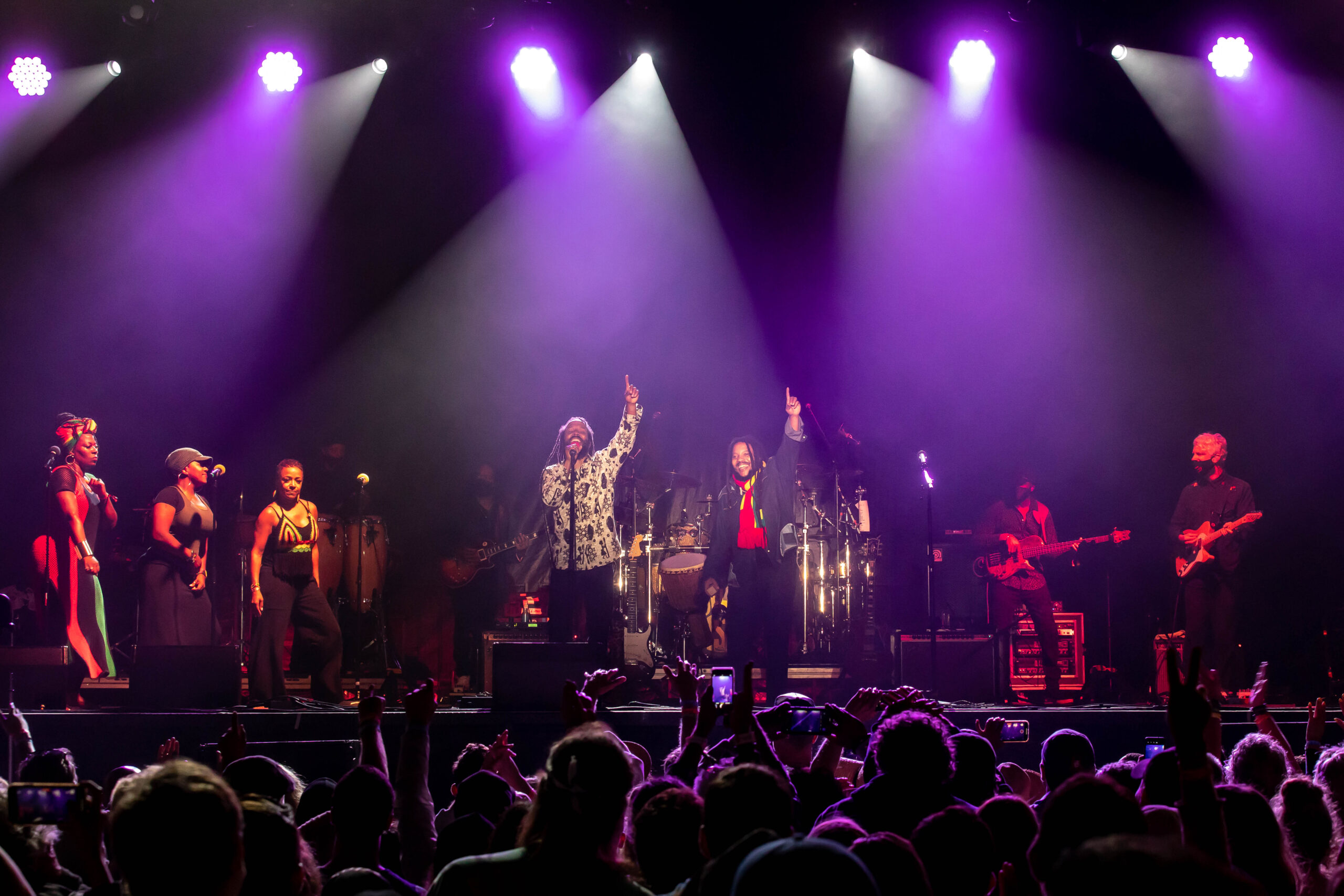 The festival lineup in past years is a mix of the chill and the amped. Grateful Dead's Bob Weir has shared the bill with Jane's Addiction, and while that may seem jarring on paper, the SoCal vibe pulses through the veins of both bands, along with every expertly curated act Sanford books. Basically, it's everything you'd find on the playlist of a surfer paddling out at the break of dawn.
"If you look at our past Friday lineups, it's the more high-energy, high-volume acts," says Sanford. "On Saturday, it's usually time spent with family, so it's very nostalgic stuff and good times music. Sunday is music lovers' day, which is a little vibey. We partied Saturday night, so we're hanging out and really listening to the music. It's a jammy, relaxed Sunday afternoon. The music is the soundtrack to us hanging out at the beach."
Besides the music, Sanford is passionate about including other options for fun than just the music, including art exhibits, a mechanical bull with synchronized line dancing at the Ranch festival, and a potential skate ramp for 2023. With punk rock being integral to surf culture, but not necessarily family-friendly, The Speakeasy stage was created. Curated by Jim Lindberg, it's a space for punk vets and upstarts to play stripped-down and acoustic, and an outlet for old-school moms and dads to get their fix while providing a whole different look at their punk icons, many of whom you'd never see performing acoustic on a small stage. Meanwhile, the SideStage Experience provides foodies the opportunity to be seated onstage (literally) and served a four-course meal by celebrity chefs, while their favorite musicians perform alongside.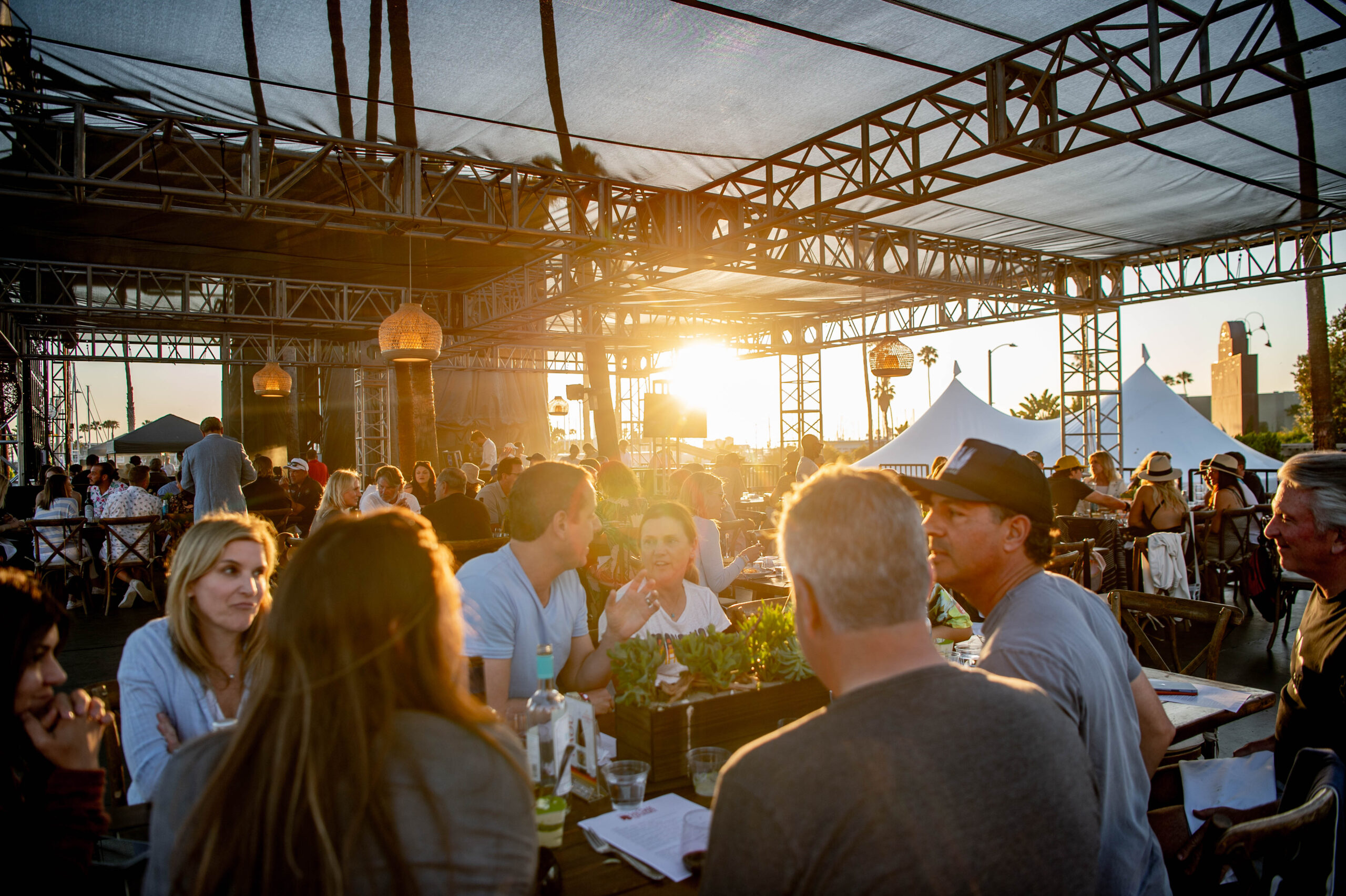 For Sanford, a father with a four-year-old, making the event family-friendly and interactive for the kids is close to his heart. "It's important to us to have activities where watching music isn't the only thing to do," says Sanford. "It's important to us that kids grow up learning the BeachLife culture. Kids under 6 are free at the festival, and during the day, you'll see a bunch of kids with earphones on. It's really important to me that kids are part of the culture because they're the ones that will carry it on."
Grab tickets to Beachlife's 2023 festival featuring the Black Keys, Gwen Stefani, John Fogerty, Pixies, Modest Mouse, LP and more.