Anita Pointer, the Grammy-winning singer from beloved R&B vocal group tThe Pointer Sisters, has died. She was 74. News of her passing broke Saturday night (Dec. 31), with publicist Roger Neal sharing that she'd fought a "very heroic battle with cancer" and died while surrounded by family at her Beverly Hills home.
The surviving members of the Pointer family, including her siblings Ruth, Aaron, and Fritz and granddaughter Roxie, said in a statement, "While we are deeply saddened by the loss of Anita, we are comforted in knowing she is now with her daughter, Jada and her sisters June and Bonnie and at peace. She was the one that kept all of us close and together for so long."
They added, "Her love of our family will live on in each of us. Please respect our privacy during this period of grief and loss. Heaven is a more loving beautiful place with Anita there."
Pointer was born in 1948 in Oakland, Calif., as the second eldest of the four sisters that would go on to form the eponymous music act. The siblings first began singing in the family church, led by their father, Reverend Elton.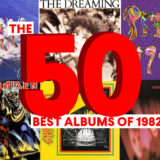 In the '60s, Bonnie and June began performing in clubs under the moniker, "Pointers, A Pair," but soon Anita joined in 1969 and Ruth in 1972 to round out the lineup. Bonnie left in 1978 to pursue a solo career, and the remaining trio continued to find success in the '80s driven by hit songs like "Jump (For My Love)," "The Neutron Dance," and "I'm So Excited." Over the course of their career, the Pointer Sisters had 13 top-20 hits between 1973 and 1985 and won three Grammy Awards.
In 1974, the crossover track "Fairytale," written by Anita and Bonnie and featuring Anita on vocals, became a country hit. The success led to the Pointer Sisters being the first black female group to take the stage at the Grand Ole Opry, and the only black women to win a Grammy in a country music field.
Pointer had one daughter, Jada (the inspiration behind the Pointer Sisters' song of the same name). who died in 2003. Anita was preceded in death by her sisters June in 2006 and Bonnie in 2020.