My bus is named  Skippy Jr.
Date  May 5, 2022
Current city  Denver, CO
On our way to  Salt Lake City, UT
Come see us until (date tour ends): May 22nd… but Imma be all over the place this summer, too.
Promoting  "100sadsongs" off my project that's gunna be out end of summer called HDTV.
My favorite song to perform live right now  All of them. Can't perform songs I only *half* like.
This album was inspired by  My experience with two types of relationships (the fleeting kind and those made to last).
I think fans will love the new album because  I don't care if fans like it I like it, but that's cool if they do.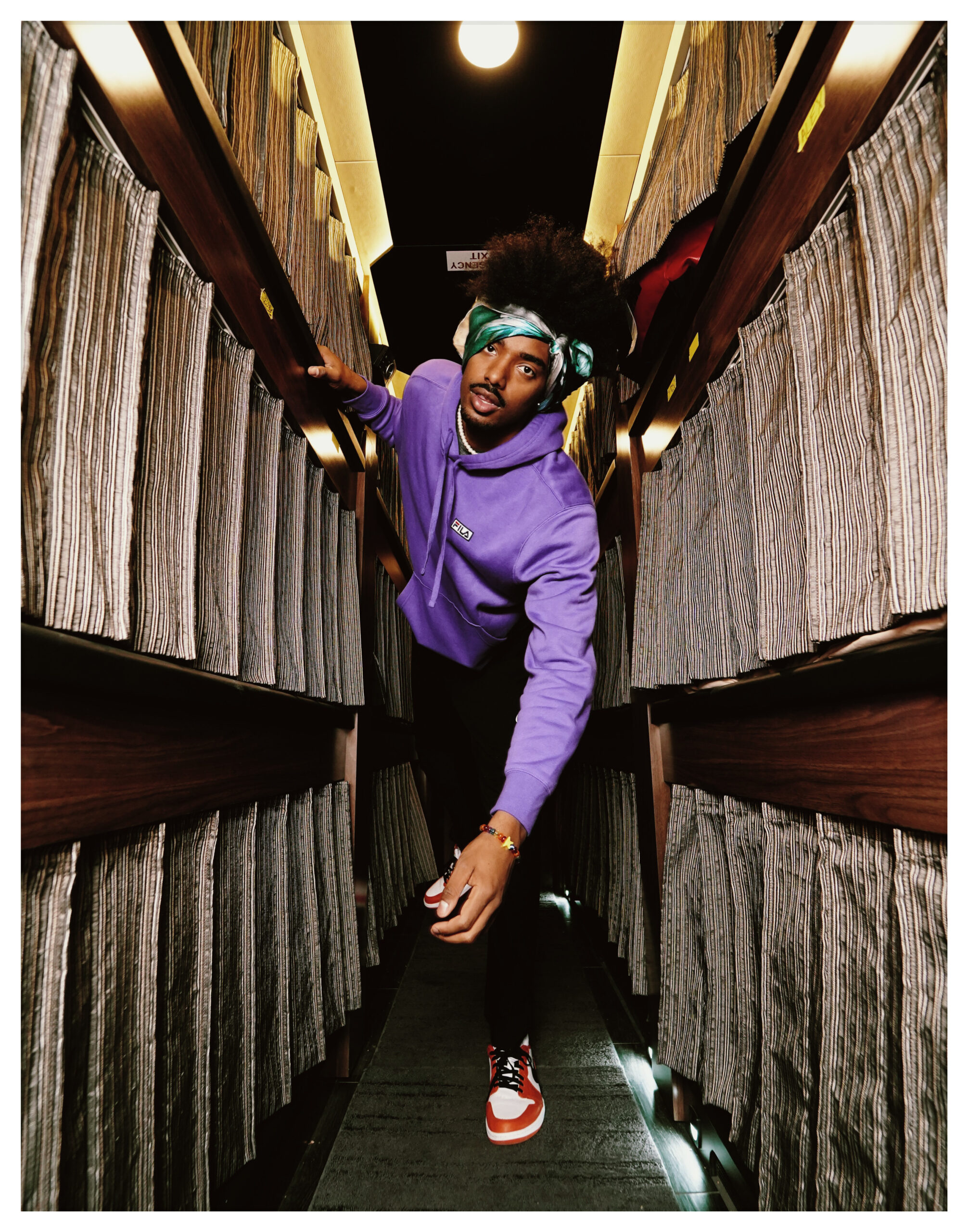 What I love most about our tour bus  A bus is a bus. But, any mode of transportation that gets me to the next place so I can perform my music to fans is the best part.
What I love least  Always looking on the positive side of things.
To pass the time  I listen to HDTV.
Craziest story about a trip we've taken  Going to South America. Period. Having all the people at the festival sing back all the lyrics.
Grossest thing I've ever seen on a tour bus  Pssh… I don't allow gross shit on my bus.
Most memorable thing that's happened while on tour Every night playing shows to people who show up to see me sing my songs.
Messiest person I tour with  I don't tour with overly messy people.
The one thing I must have on tour that makes me feel at home Nothing makes tour feel like home, BUT I like having video games on the bus, so I completely DESTROY my bandmates in Mario Kart.
If I had one word to describe how I feel about touring, it would be  I'll use as many words as I want… Going to see fans in all these different places is a crazy experience. I can't wait to see what the rest of 2022 brings.
Tickets for Tai's HDTV Tour are on sale now.