I was early for my afternoon chatter with artist, filmmaker, cultural critic, and actor John Waters. Waiting outside his arts and crafts style house in leafy Baltimore, I tried to pinpoint when this cult creator entered my sphere. It's funny when you can't remember a time when you didn't have the John Waters filth somewhere in your mind. I was a young lad when I first encountered Hairspray — growing up in South Africa in the '90s, it was that perfect meld of racial integration and camp, that a gay boy like me could just eat up. But his filth, absurdity, and sense of seeing things from a different perspective felt ever-present in my smutty way of being in the world. And ever-commenting, like Waters, I was also a "minority who cannot fit in with their own minority."
Some people, like John Waters, just sneak into the water supply. Before you know it, he's inside you. Maybe you don't have a specific reference to him, like I did, but his praxis is all over the subculture. You know that place where the fringe bleeds right into the underground tunnel? Or that spot where the glory hole winks at you? Well, he's been there all along, laughing. But now, after years and years of cult, he has become a kind of insider (as he said to Ru Paul once, "isn't that the ultimate revenge"). I mean, his cult classic Multiple Maniacs — where "The Cavalcade of Perversion," a traveling freak-show, is a front for a band of psychotic kidnappers and murderers, is showing on HBO Max. 
Waiting in Waters' lounge, with heavy curtains drawn, I am, of course, intrigued by what he keeps around him: in one corner sits a doll from the horror spoof Seed of Chucky, in which Waters appeared, next to bookshelves and bookshelves filled with books of every kind, pulp to fiction to memoir. Naturally, the room is filled with Persian carpets, and above dangles a crystal chandelier as if it knows me. And of course, I seat myself on a red velvet couch. 
Facing the couch the books have spilled over onto coffee tables and every surface you can see. Topsy-turvy. The gay boy gang's all here: coffee table book of Warhol's portraits, I see Tennessee Williams, Truman Capote, Edward Albee, Julian Barnes. Bibliophiles are special people, they understand things. They miss nothing, and they never let up. So it only makes sense that the collector of beautiful books must simply add "fiction" to his repertoire of writings. Coming in swerving, "Liarmouth."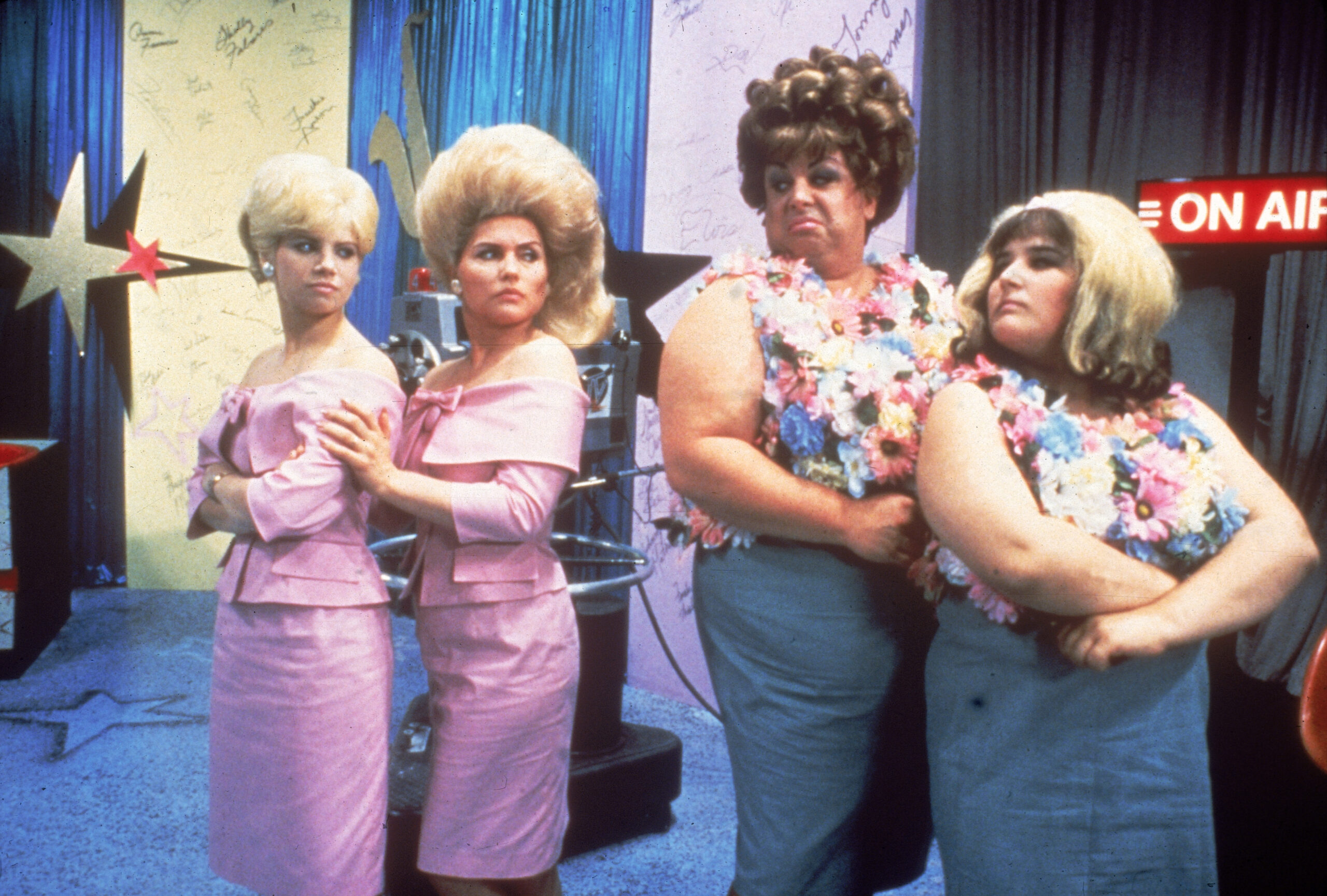 What John Waters has done is reveal to us exactly who we are. Whether we like it or not. Because guess what, "bad taste is universal" as Waters boasts. People who find him "distasteful" or even "risque" (their stupid words, not mine) –- probably don't realize and appreciate that he's enlightening us to all our absurdity, fuckedupness and cruelty. In "Liarmouth" our anti-hero and leading dame, Marsha Sprinkle, is not only a scammer, but she's also smart, learning about love, and –- fuck it –- living The American Dream. Waters calls it "a feel-bad romance", with a sequel waiting to happen, but even he doesn't know a thing about that, yet.  
I mention to Waters, who is now perched on a chair right next to a vintage globe and wearing a Issy Miyake jacket I am coveting, how I love that the bad gal can sometimes win, and sometimes that bad can actually be oh-so-so good. Even though dogs and children hate Marsha, she's exactly who we all need in the world: a villain squeezed with humor. "Writing isn't fun: it's satisfying," says Waters. "It's not compulsive, it's a discipline." Writing, for John Waters, is slow and methodical — most of his books take him three years to complete. "You dread it every morning, but once you start writing you start dreaming about it. You can't not think of ideas when you're just living your life every day." 
So who would you be if you didn't write? Well, according to Waters he'd be in prison. "If I hadn't made all those movies, what would the outlet have been for all those insane antisocial thoughts I have?" laughs Waters. "Even with all the stuff in this new book, I certainly don't want to do most of the stuff she [Marsha] did, but at the same time, I think about it. And, you know, I like to explore people's behaviors that I can't understand, which I brought to life and a book really lets you do it." 
So how have things changed? I mean back in the '70s Waters was making movies with $5,000 budgets, with drag queen Divine in cheap wigs doing her fiercest work. In the early years, society and laws were hard at work trying to censor the Waters sense of humor. But now Waters movies, like Pink Flamingos (with the infamous Divine coprophagia scene), are just playing on regular television. "This shocks me," says Waters. "Now, a new kind of censorship has come in which is the opposite of the sixties in some ways. You need a lawyer to ask somebody for a date!"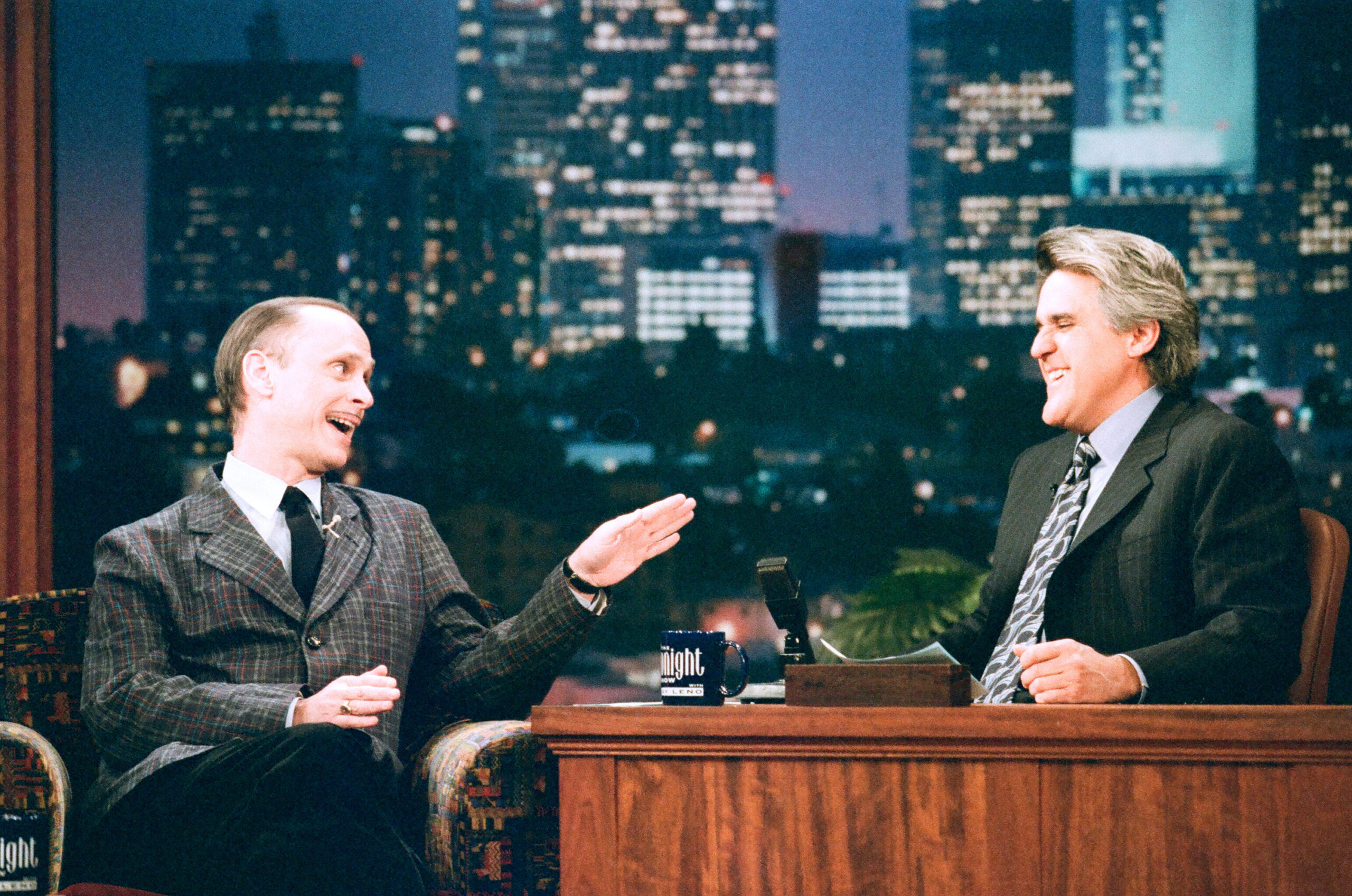 But with the internet, it has become impossible to stifle all variants of creativity, and we've been exposed to just about everything. And so, culture and subculture has become muddled. Once upon a time drag and RuPaul were the fringe, today it's in the mainstream right there on Paramount+. "I say this with great respect: it happened because he [RuPaul] is smart, and because he looks great out of drag when most drag queens don't," Waters says. At the minute, as Waters points out, you can find things faster and instantly, not having to work that hard at plugging into the subculture, or the underground. However, luckily for us, there are some vestiges that remain and that need to be sought out: "there are some rap clubs at 3 am where unless someone told you about it, you'd miss it completely." 
To me, the magic of "Dreamlanders" (the cast and crew of regulars whom Waters has used in his films) is that they represent all of us — your deepest kink, your darkest wantonness, your foulest, and always, your sweetest. When you watch Waters (whether it's his live shows, or his interviews) you sense that he's just revealing your hand — he's not telling you anything new, he is simply creatively framing your humanity. He sneaks a sliver of the zeitgeist down your throat, and before you know it, you're in on the joke. Without realizing, you're his foie gras. And that is his genius. 
"I do a whole thing in my show [he does dozens and dozens of comedy shows all year, with his Christmas Special in San Francisco his most desirable] that racism isn't funny, but I'd have some ideas of what they could do to make it funny and make white people look silly, right?" Waters says. "Take a topic of the moment like transgender rights, I'm thrilled that half the world is now trans. I didn't know about that. Many people are trapped in the wrong body. I am all for it." 
What Waters believes is that humor is the key to absolutely everything, laughing at ourselves every moment we can –- and that the trigger-warning gang just doesn't do enough of it: "I wasn't self-righteous, that's the difference!" Because, guess what? There is no joy in self-righteousness.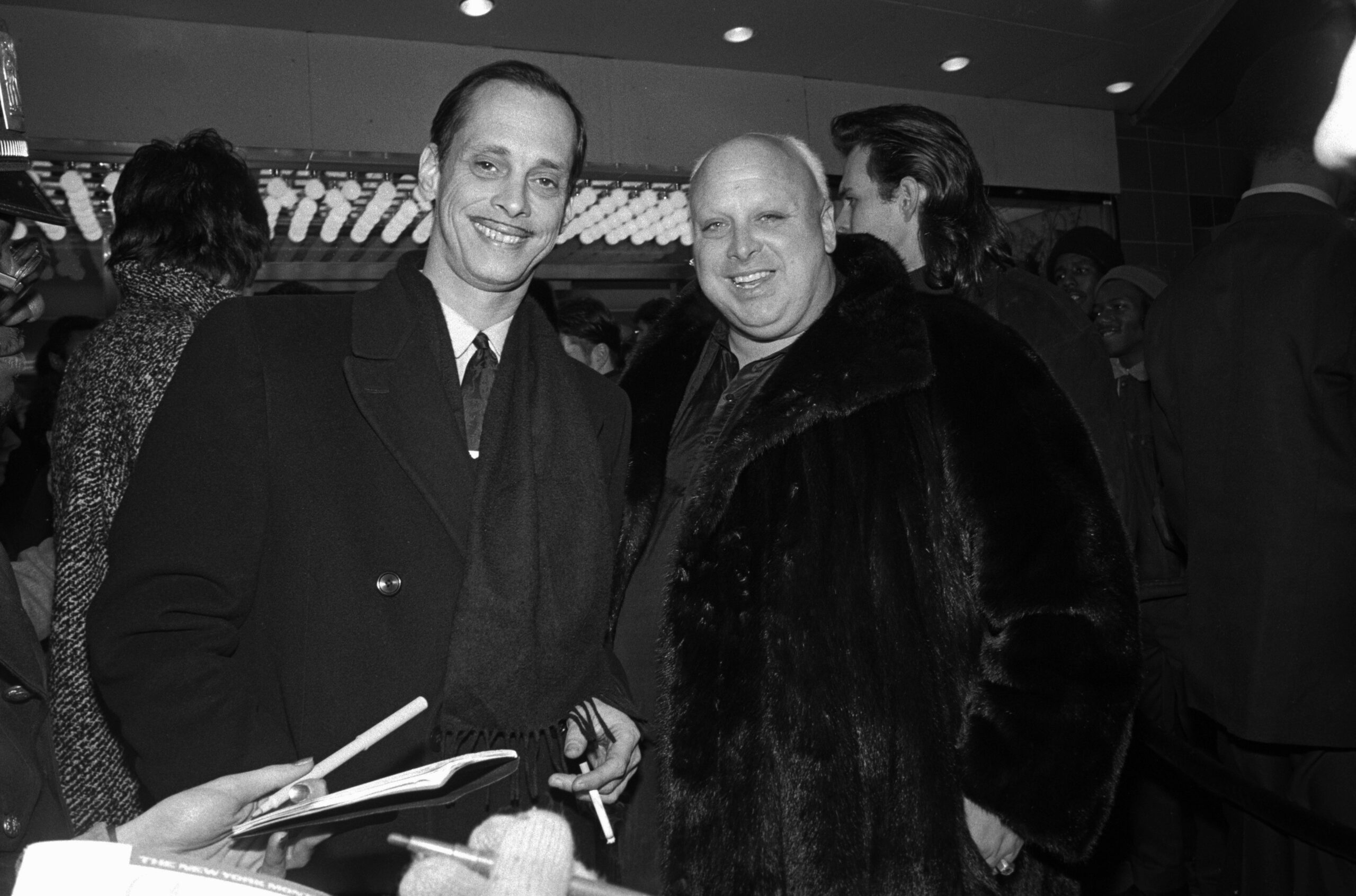 "Hairspray did this: even racists like the movie, because they were tricked into laughing, not realizing it was against them. So If you can make the enemy laugh, they'll listen," Waters tells me. He reads the Wall Street Journal editorial every day, because, as he says, "It's smart. I don't agree with them, but it's smart. I've done Fox TV –- they were very respectful. I mean I hate them, but they were nice to me. I like to go into enemy territory and argue. I used to hang out with Andrew Breitbart and people asked me how could I? And as he said to me, we do the same thing but just from opposite sides. We both learned from Abby Hoffman."
Waters has been at this work for a long time – I mean he was friends with Andy Warhol, he partied at the Mud Club, hitchhiked across America, now he traverses the country to do his shows all year (first class only), and pops out across the pond to make appearances at the right places you want him to be. So, of course, I had to ask: how, in a time when it seemed so many gay men got it, how did he not get AIDS? 
"Well I had a boyfriend at that time," he says. "I did go to the public sex places, that is true, but I maybe didn't do the sex." He ponders my question some more, that signature tight to the lip mustache gleaming, "when you look back on it, there is no real reason why I didn't get AIDS. That's why I hate COVID testing. It still reminds me of the AIDS tests, which were much more hideous when you found out the results."
Waters is this person, intriguing, ruminant and honest, hilarious but forthright. I barely know the man but I felt like his raw truth was always part of our conversation, so it's only natural to ask things that intrigue and fascinate. I mean, I was wondering about his sex life (why not!). I remind Waters that in his memoir, Mr. Know-It-All: The Tarnished Wisdom of a Filth Elder, he does mention that "assholes are not for fucking", and he responds with a "certainly at 76 I think…" 
Touché. 
I'm a person who thinks you should do it all, well almost everything (I mean there has to be a line, fictional or not somewhere. Right?). And you'd think the "Elder of Filth" would be versed in everything, right? But one thing John Waters has not done, is a sex tape. "I do have sex videos from boyfriends, but I'm never in them," laughs Waters. "And I'm never going to be that stupid in love or that horny." He thinks it would be a mistake, anyone could just pop that onto Facebook and then it will be impossible to get rid of.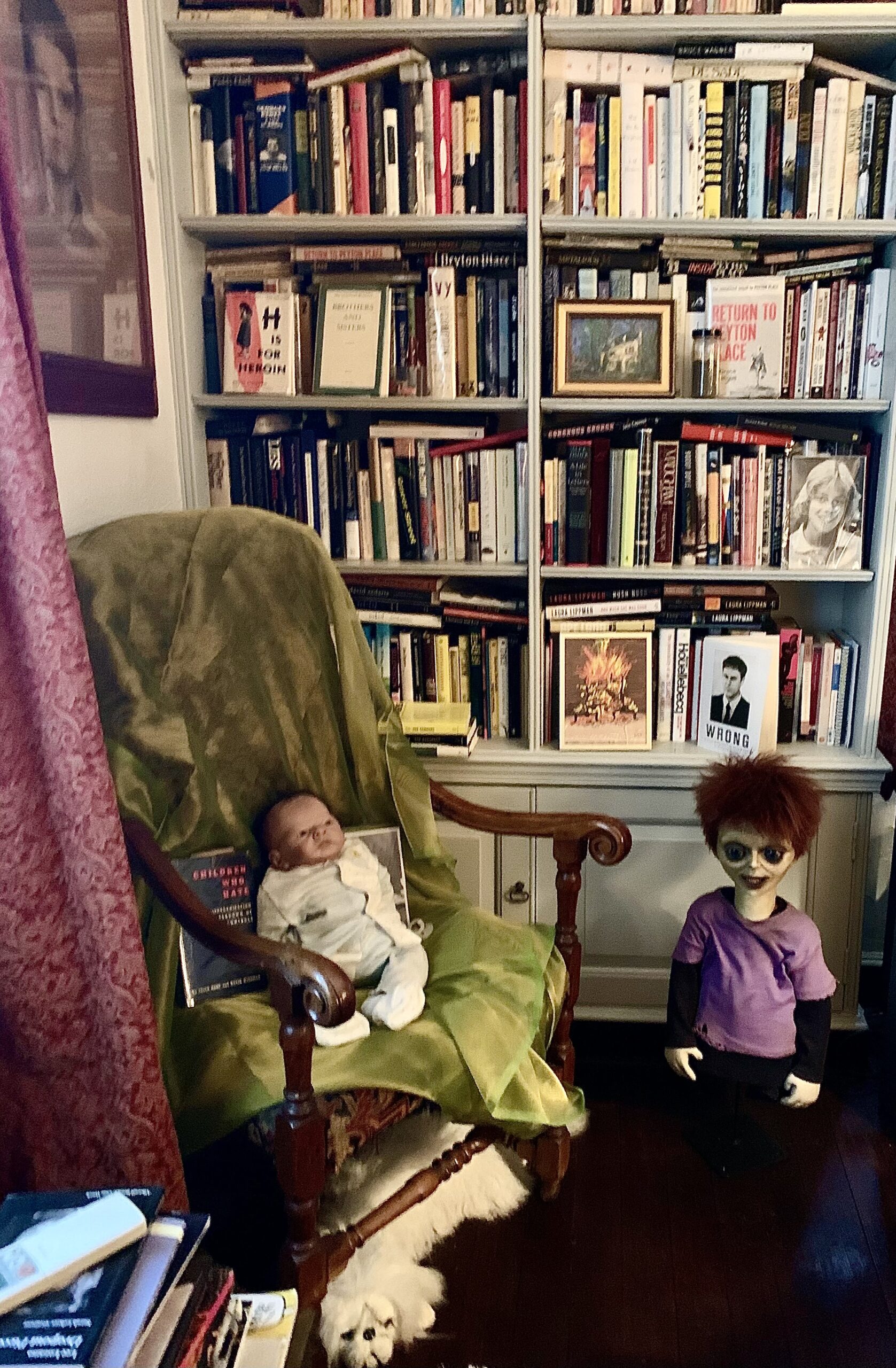 He does however thumb through the porn bailiwick. I mean, who doesn't or hasn't? I am fascinated that the world –- so sexed up as it is –- struggles to talk openly about porn, and masturbation. Not John Waters, he's up to kiki about anything –- taking it to the next logical conclusion. "I am always amazed when I do look at porn, people doing all kinds of shit and I think to myself 'don't they have jobs?' and 'don't I know that person?'" he ponders. "How can they not care, what if their relatives could blackmail them? I mean these things [porn websites] have names like 'Chaturbate' – I love the name, it makes me laugh." 
Waters, for better or for worse, is our fierce defender of freedom of speech. 
"I think anybody should be able to say what they want, I believe in the worst kind of end of it," Waters says. "I don't understand why people can't go speak at a college — even if you hate what they're saying –- well, don't go! I think everybody should be able to talk about everything. I am not a separatist.
"I think all people should have the same freedom," he continues. For instance, he believes that actors, whether they are straight, gay, trans, or women, should all be able to try out for the same parts, even if it's an animal part. "There are just too many rules now. I escaped my parents' world because of the rules. Now the outsiders have more rules than my parents. But at least, that gives me new ones to break with my humor." Waters has an art piece he tells me about, which says "gay is not enough." And it speaks such truth to the moment, it's not enough, it's just a good start. We need humor from the brightest minds, and we need it now. 
Waters does a whole shtick in one of his shows where he talks about the insurgence that happened on January 6, 2020 at the U.S. Capitol, and about what his version would be. "I mean, they had fun. I went to riots when I was young, and yes they were fun." This leads us into talking about poop again — and the Proud Boys pooping on Nancy Pelosi's desk — a sort of running theme with Waters. Also in his shows, he does a bit on turd terrorism. "Imagine being regular enough to be able to shit like that! It's not easy – you have to plan."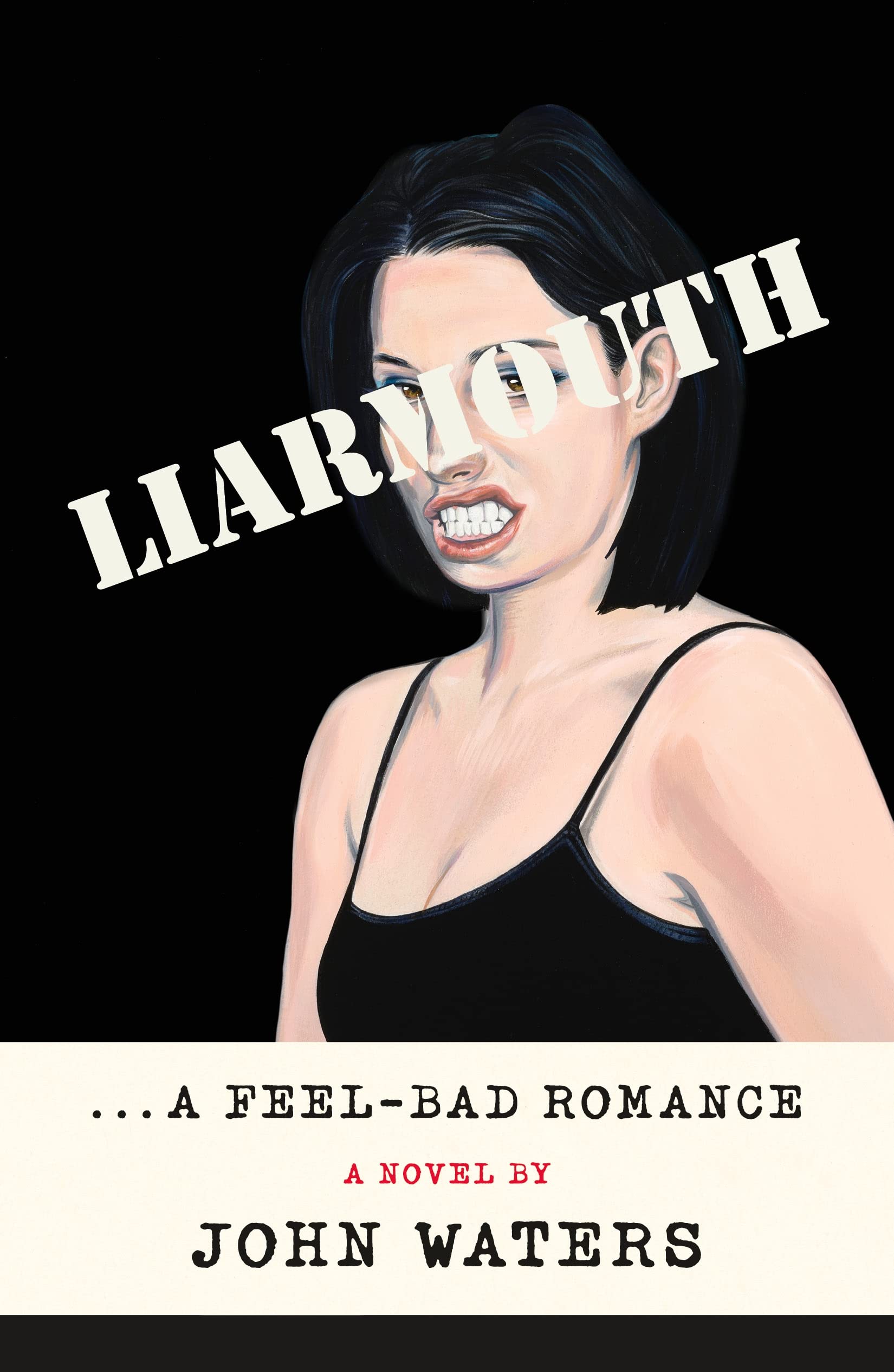 And so Waters is always interested in the place where earnest becomes ridiculous. And lucky for us, that is the world we live in now. Whether it is the Proud Boys who Waters thinks look like "The Coquettes" dressed like redneck hipsters, or it's Antifa, who Waters thinks dress very well, carrying around their lovely shields.  
Speaking of politics, in a year with the midterms looming and the 2024 election already taking shape, where does John Waters sit with all of it? "I am scared," he sort of laugh-scoffs. "The worst thing that could possibly happen is Trump and Hillary again. It's so horrible, it's almost intriguing. In fact, I hated all the Trumps – except Barron. I am obsessed with him, he's like 6'8″. Nobody knows anything about him, he has yet to reveal his hand."
As Waters points out, Biden might just be senile, and that's fine, as he'll send a check for $200,000 to all of us. But in all seriousness, he doesn't think Trump will win again and he does wish Michelle Obama would run, as he thinks she could win. "The smartest doesn't matter in politics, to win you need to tap into humor, as that appeals across the board." So I quietly started thinking about Amy Klobuchar for 2024. Waters and I agree that if she takes her mom jokes across the country for the next two years, she has a real chance of being our first female president. 
Of course, like everyone who's a Waters fan and loves his way of seeing the world, I wondered what shocks him, what titillates him now, in 2022. So Waters tells me this story of walking into a porn shop close to his apartment, which he calls "probably the last one in New York" but where they are now probably laundering money. According to him, it's always empty except for one pitiful person in the back at a peep show. "So I look at the porn, and it's really obscene — gang bang, rape things. But, don't buy it. If you buy it, then you're guilty of trafficking." 
Waters has watched censorship go from not being able to show a woman's breast, to now showing a gang bang.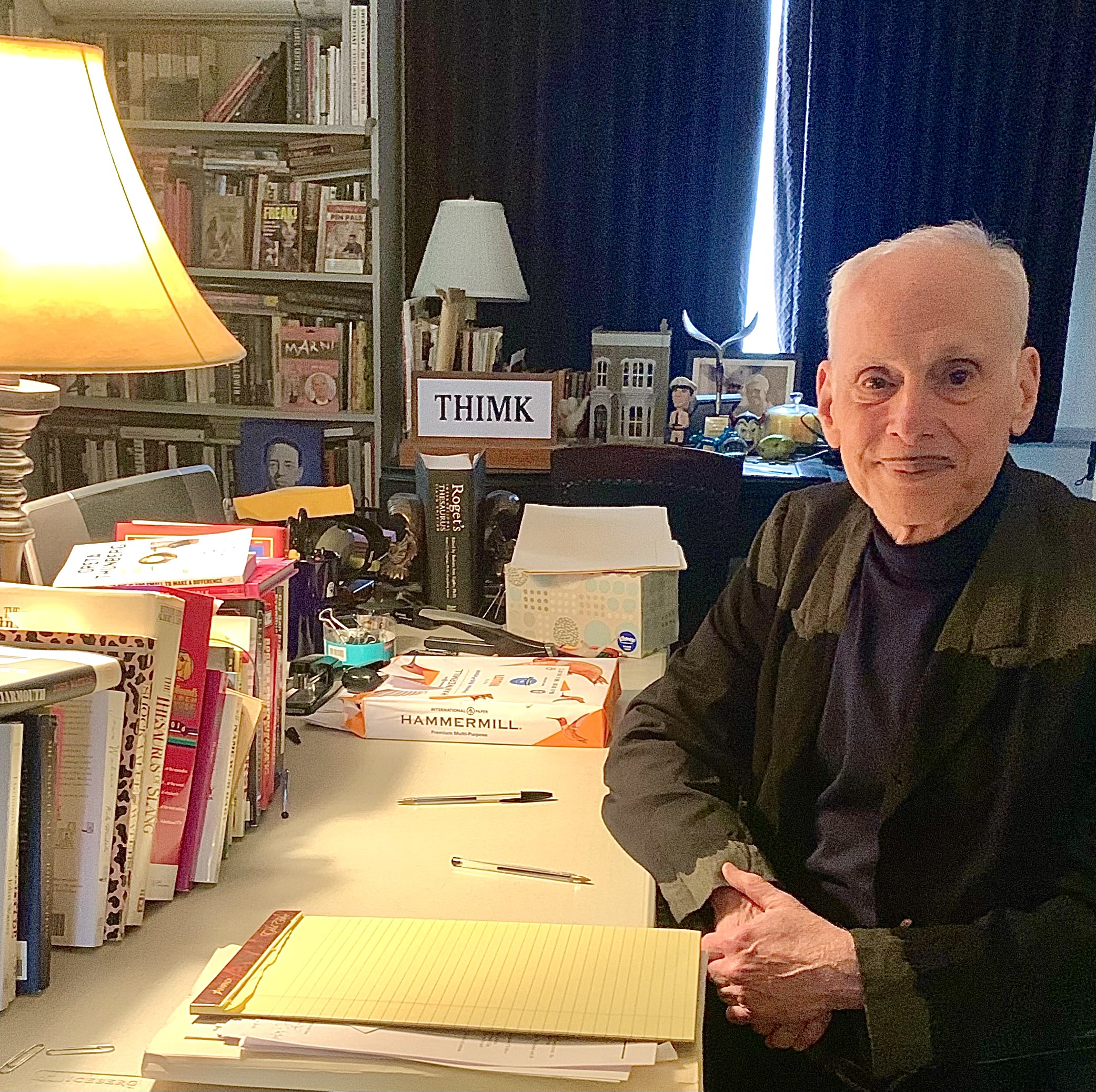 But with this anything goes, he shares a ditty about his hometown, Baltimore. "I hear about secret 'blow roasts' where bikers and strippers go, where you win a blow job and you go behind a shower curtain and the girls blow you. I mean, this is the lowest form of show business. We're not talking about blow jobs at Studio 54." Although Waters has homes in New York and San Francisco (plus a summer haven in Provincetown, Massachusetts) he is more Baltimore "Charm City" than anyone I've ever met. "It makes a dollar holler here. You can buy a house here or rent an apartment and it's still incredibly reasonable to live here. I'm glad more than ever that I still live here — the stories are readily available right here for me." 
So where does he get all this material? And all this energy? He's a thrill a minute. He snaps a Polaroid of me ("one and done," he smiles), a habit he's had for decades — anyone that comes through his doors. And I ask him what happiness is to him? "Two pairs of underwear". He pauses. "And I have three." 
We walk upstairs to look at his books, and I notice an electric chair replica in the corner before going up the stairs. Upstairs the various rooms all flow into each other, a kaleidoscope of books. A simple desk packed with books perfect for writing and another –- also packed with books –- perfect for working. Waters is a machine, a dealer of irony. "Sometimes I'm just tired. But when I'm going to five cities in a week, sometimes I think that's a high-class problem, right? My fucking problems compared to people in Ukraine are really kind of pitiful." So what are your real problems? I ask him, with a kink in my mouth. "I have a back issue! And now that I'm 76, that's hardly surprising." In fact, Waters turned 76 on April 22.
On the floor upstairs near the bathroom are three scales, all different styles, and Waters sees me wondering about them. "I'm not crazy about weighing. I just have three scales and none of them are the same" he laughs. "So that makes me crazy. I'm trying to throw them out, but you stand on each one. It's a different rate, so which is right? Someone's lying." 
We're all scales, just weighing and waiting. Telling our truths, for better or worse. I guess we'll never know who the Liarmouth is. 
"Liarmouth: A Feel-Bad Romance" by John Waters–a hilariously filthy tale of sex, crime, and family dysfunction–will be published in hardcover by Farrar, Straus and Giroux on May 3, 2022. Waters is a contributor to Artforum magazine and author of its year-end Top Ten Films list.