For Canadian indie rockers Ellevator, patience truly is a virtue – not least when a debut album has been years in the making.
The group of childhood friends from Guelph, Ontario — who officially formed Ellevator in late 2017 — arrives with the epic The Words You Spoke Still Move Me, produced by ex-Death Cab for Cutie guitarist Chris Walla on Arts & Crafts.
The album is the result of about a dozen years playing music in various iterations, including a stint as a more folk-oriented band in Guelph. It's a testament to patience and preparation, being ready to burst from the wings onstage.
It's as much about the trio's past playing cramped apartments, church basements, DIY shows, small bars and wedding gigs in various groups as it is about its future — how many bands arrive with a debut produced by a longtime favorite?
Ellevator have certainly come a long way. The group, fronted by lead singer Nabi Sue Bersche, is rounded out by Bersche's husband, guitarist Tyler, and bassist Elliott Gwynne.
Over Zoom, the mood proved light and fun yet introspective, tinged with the turbulence of two years ago — live shows were Ellevator's lifeblood and driving force, honed during years crisscrossing Canada.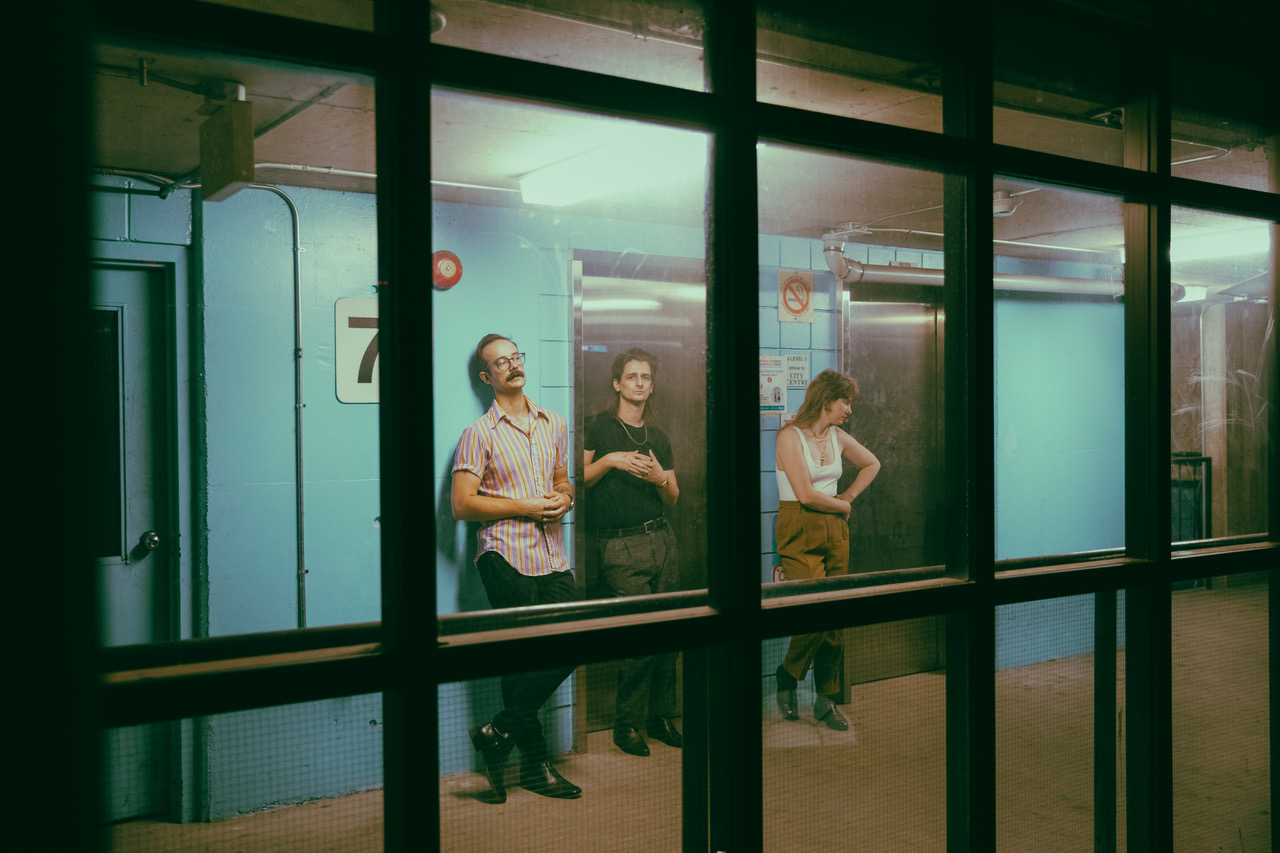 "It took us a little longer to figure out how to exist in a world where we weren't playing shows," Tyler said of a March 2020, pandemic-shortened tour. "That's the bread and butter of what we do."
The album took shape well before then, honed during live shows and Hamilton rehearsals — some songs grew by "leaps and bounds" in spring 2019 pre-production sessions with Walla. Nearly a handful of tracks also came together about a month before Ellevator started recording according to Tyler, a nod to the band's developing identity.
Ellevator has received helping hands aplenty, including an assist from power-pop rockers and Hamilton heroes Arkells. Lead singer Max Kerman helped Ellevator secure its first booking agent. They also channeled the energy of one of Canada's most revered band, The Tragically Hip, while recording throughout 2019 at The Bathhouse, the Hip's "clubhouse" and studio.
The setting very well might have rubbed off on Ellevator's debut along with the aid of Walla, who was new to the band's sound before producing the LP.
"It does seem strange for the album to only just now be making it into the world, one so different from where it was made," Walla said. "But its emotional resonance is, if anything, stronger now than when we made it."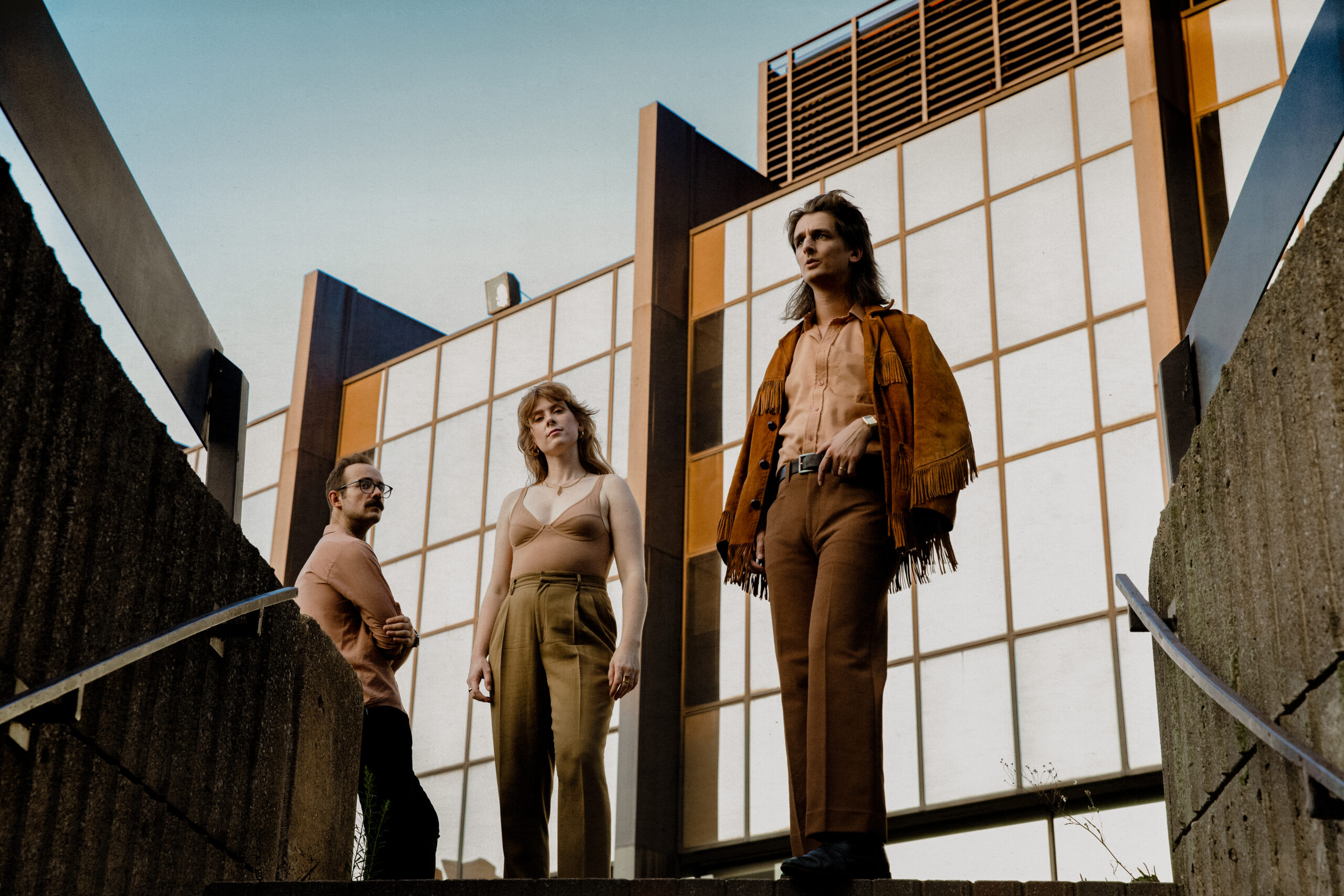 To put Walla and a band like Ellevator together results in the sort of sound that, to some, might hold the same timeless appeal as Death Cab for Cutie. To Walla, it's simply a sound he's always found impactful.
"It's music that has a kind of reach, an emotional keening, a tug-of-war between ambition and humility — with eighth notes," he said.
At a late March show within East Village basement rock club Berlin, the band's guitars soar and crash, weaving like prizefighters between Nabi Sue's powerful-yet-lilting vocals — calling to mind Transatlanticism or Narrow Stairs-era Death Cab.
"There's definitely a really large aspect of hard rock in our live performance," Gwynne said.
The expansive sound reflects the band's broad inspirations, from Talk Talk to Peter Gabriel. The standout "Sacred Heart" even reminds one of powerhouse Hayley Williams of Paramore. But there's something deeper at play. Nabi Sue's childhood centered around an "evangelical, charismatic" and cult-like Christian upbringing, balancing spirituality with shame and fear — higher powers-that-be still hold special sway for her
"I think I have a long future ahead of remaining in some of that world, because it's built me," she said.
The band's eclectic influences manifest day-to-day. Tyler bartends, Nabi Sue runs a vintage clothing store and Elliott manages a combination bar/barbershop. They treat music like a full-time job though, and inspiration from pioneering Canadian bands like Arcade Fire and Broken Social Scene is always close at hand. So, is that what Ellevator wants to be? The next Arcade Fire? The answer is nuanced.
"Our long-term goal is to be here for a long time. It's important to allow ourselves to evolve," Nabi Sue said. "I don't really know where we're going to wind up."