It's the collaboration we never saw coming. Coachella is usually the hotspot for surprise appearances, but last night, Carrie Underwood surprised fans during her headlining set at Stagecoach by bringing out none other than Guns N' Roses singer Axl Rose.
"Welcome to the greatest night of my life," Underwood yelled to the crowd. "Give it up for Axl Rose!"
A longtime Guns N' Roses fan, Underwood had Rose join her to cover Appetite for Destruction classics "Sweet Child O' Mine."
After that, "You thought we were finished?" Underwood asked the crowd, before going into a new version of "Paradise City," a song that she's previously performed. Underwood has previously covered those two Guns N' Roses songs along with "November Rain" and "Patience."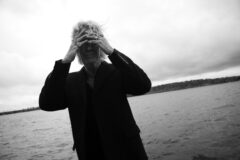 https://twitter.com/soboro03954821/status/1520676418551975937
In 2020, the one-time American Idol winner jokingly told Jimmy Fallon that she ditched her husband and kids to see the GNR reunion tour. "It's hard when you meet your heroes, you know, because I do consider [Axl] to be somebody who taught me how to sing. … and I was like, 'What if I meet him and he's not everything I want him to be?' But he was, he was super cool and nice."
As for Rose and his bandmates, they're playing a headlining set at Welcome to Rockville later this month.