It's so easy to be cynical about a band like Wet Leg, who in a matter of months last year signed a management deal, a record contract with tastemaker Domino (Arctic Monkeys, Cat Power) and sold out their first headlining tour, despite having released only two singles — six minutes of music to secure all the success many artists spend a lifetime trying to achieve.
So followed the exhaustive Twitter and Reddit discourse over whether the Isle of Wight duo of ​​Rhian Teasdale and Hester Chambers were actually industry plants, backed by resources far greater than the scuzzy indie-punk satire of their debut hit "Chaise Longue" might suggest. How else could they have so quickly landed airplay on Elton John's Apple Music radio show or notched a public co-sign from Dave Grohl?
To all this over-hype bitterness and distrust, a brief retort: Who the fuck cares?
Whether Wet Leg is "authentically indie" or have in fact been swept into a mainstream maelstrom, their self-titled debut album speaks for itself: a fresh, flirtatious and devilishly fun project — one of the most thrilling and singular rock albums released this year, DIY or not.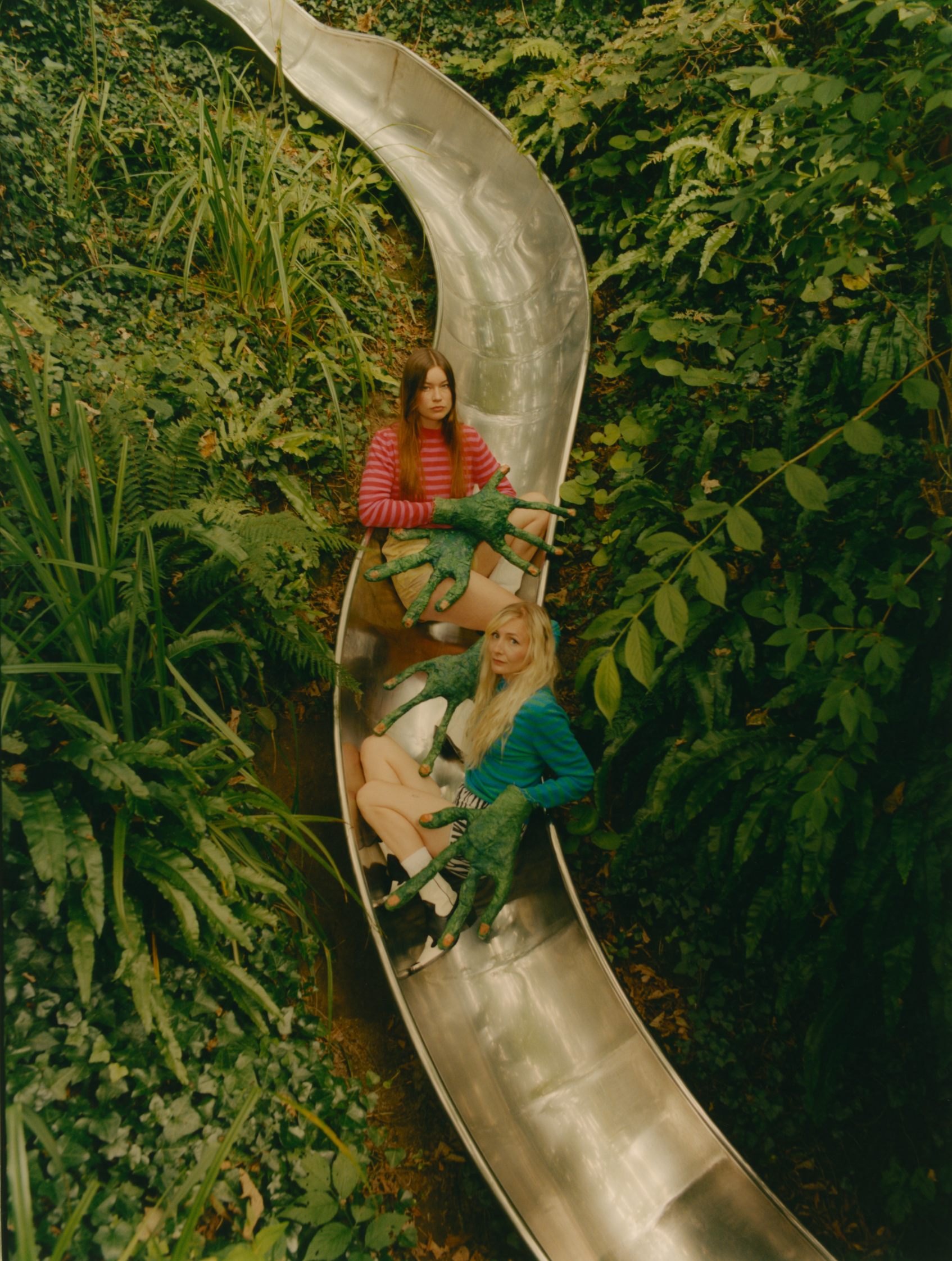 Wet Leg, out Friday, is witty, self-referential and danceable, loaded with anthems for the extroverted introvert — all those FOMO-stricken shut-ins who like the idea of a party but beg to leave the moment they arrive ("Angelica," "I Don't Wanna Go Out").
The centerpiece here is "Chaise Longue," the relentlessly catchy deadpan banger that's gotten regular spins on alternative radio over the last several months. Teasdale sets the sardonic tone, quoting Mean Girls then reworking the movie line into the instant-classic lyric: "Is your mother worried / would you like us to assign someone to worry your mother?"
While the album nearly overflows with goofy kitsch — the mention of Vincent Gallo's 1998 film Buffalo '66 as an example— a more serious lament and apathy toward adulthood seeps through: "It used to be so fun, now everything just feels dumb, I wish I could care," Teasdale, 28, croons over a less-than-subtle interpolation of David Bowie's "The Man Who Sold the World" melody.
The album's dominant sound, however, is 2000s New York post-punk revival — oversized, noisy and nostalgic hammer riffs, which could fit in easily with The Strokes or TV on the Radio.
As Wet Leg navigates the general slog of daily existence, there's plenty of room for heartache, too. "Loving You" skewers an ex who's sent a few too many late-night "you up?" texts: "Don't call me up / You fucked it up / I'm not your friend / I'm not your pal … I hope you choke on your girlfriend," Teasdale politely sneers over a saccharine melody akin to Tommy James and the Shondells' "Crimson and Clover."
"Ur Mum," another venomous break-up tune with a St. Vincent-like sense of playful assuredness, delivers jabs like "Yeah, why don't you just suck my dick" before Teasdale breaks the fourth wall: "Okay, I've been practicing my longest and loudest scream, okay here we go." What follows is a piercing, primal shriek — a fine successor to Phoebe Bridgers' guttural howl on 2020's "I Know The End."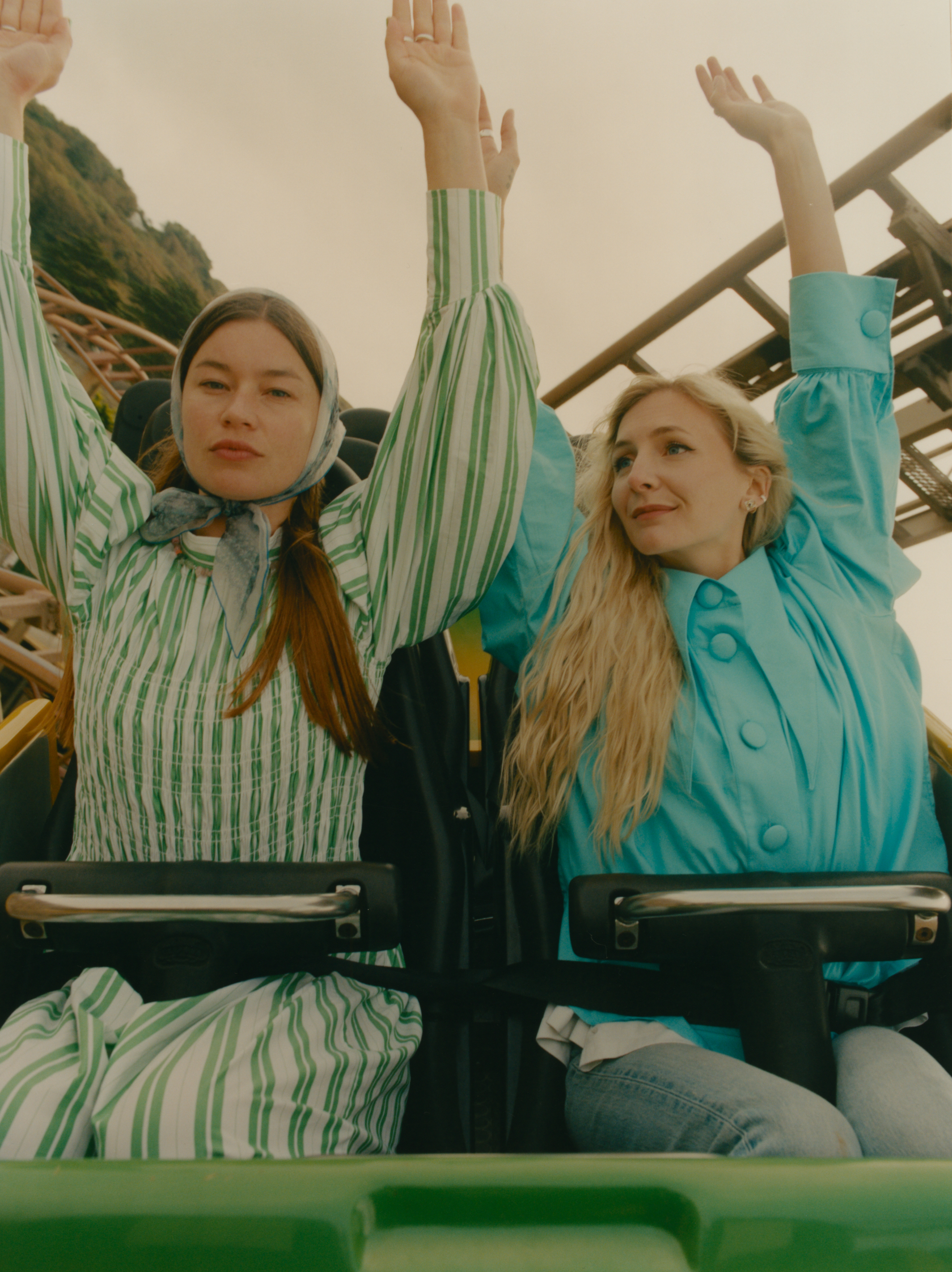 Elsewhere, "Oh No" is a breezy ode to social media doom-scrolling and "Supermarket" is like if Afroman's "Because I Got High" was a hazy indie love song.
As far as buzzband debuts go, Wet Leg is a sure winner; there's tremendous joy to be found in its lack of self-seriousness and profane humor — I look forward to the swarm of Class of '22 graduation caps painted to read "I went to school and I got the big D" (from "Chaise Longue").
And as social media churns over whether the new group deserves this much attention, they find comfort in the bigger picture: "At least we are all going to die."