At 10 a.m. on a Monday morning, the members of Wallows — Braeden Lemasters, Cole Preston, and Dylan Minnette — caught their first glimpses of themselves as our Zoom call began.
"Oh, I look dead, holy fuck," Minnette says.
"Dude, I feel you," Preston agrees. "I woke up and looked in the mirror, and I was like, 'What the hell happened to me yesterday?'"
"I'm really trying not to look like a zombie," Lemasters jokes.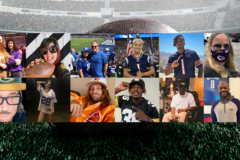 Sorry guys, the exhaustion won't be over quite yet. Their biggest headlining tour to date — stopping along North America and Europe — kicked off on April 1, which bleeds into 2023.
Tell Me That It's Over reimagines the bouncy wittiness of their 2020 Remote EP and the spunky pop of their 2019 debut, Nothing Happens. It checks off the expected growth in sound of a sophomore album, and toys with even more genres — from alt-rock to dance to folk — that Wallows' already multifaceted discography encompasses. Its closing track, "Guitar Romantic Search Adventure," renders a similar melancholy to their 2017 "1980s Horror Film II," while the first half of "Missing Out" sounds like a lost track off Celebrity Skin. Moreover, the record hits the nail on a 2022-esque sound, as Harry Styles' latest single, "As It Was," garnered various comparisons to Wallows' sound.
Wallows are finally embarking on the tour that the pandemic halted two years ago. Currently making headway through North America, the three are living their literal childhood dreams of making and performing music together.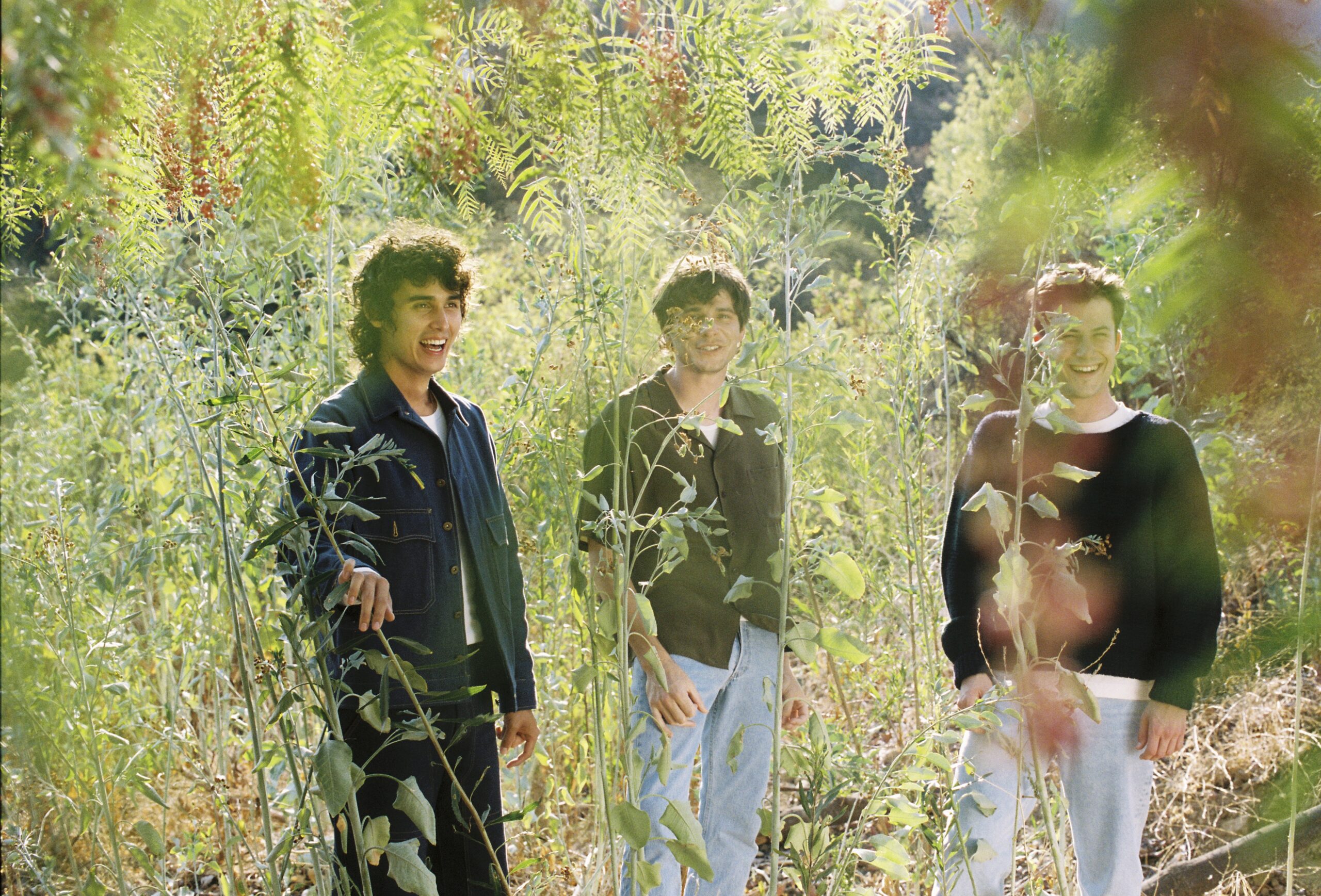 SPIN: You guys spent all of 2021 creating Tell Me That It's Over. What was that process like?
Dylan Minnette: It was a very casual process. There wasn't pressure on being in the studio every day. … At a certain point, there are definitely times where it takes a while and you're getting antsy and anxious. Like, "I just want to get this done, what are we doing?" But then, looking back, I think it was nice to just sort of have this free-flowing process where we're just letting the album find itself and sort of finish itself when it's ready to be finished, and just not overthinking it. I think ultimately, we ended up making our favorite product and result that we've made yet.
What was the early sound concept behind the record? I hear touches of Remote and your early singles.
Braeden Lemasters: It was gonna be a different kind of album, even from the get-go with Ariel. … So, that's interesting, I do think you're right in the sense that like, there's some of like Nothing Happens, earlier singles, and new stuff, but it was very, like, not conscious in that sense. I think, sure, like our DNA is there. … But I think Arielle had a big part in really making the songs the final form. It was very collaborative with him. I think that album is kind of like a collage of music in a really cool way.
How do you three go about pulling from each of your own experiences when songwriting?
Lemasters: What's funny is when I think of this album, I feel like all the songs Dylan sings are very much about falling in love or being early in a relationship. And all my songs are leaving a relationship and kind of heartbreak vibes. … Dylan was, when we were writing, just starting a relationship, and I was just ending one in a lot of these songs. It's kind of a fun balance.
Minnette: I think the album's theme is pretty common. It's about relationships. … We like to have as much of a cohesive theme as possible, even though we weren't focusing on it for the majority of this record, we were just trying to make the best songs. But in the way that it ties to Nothing Happens, it feels like a continuation. It's like the highs and lows of these feelings of moving on in your life and wondering if these decisions that you're making, based on these relationships, are potentially lifelong decisions. Nothing Happens is about coming into adulthood and transitioning out of youth, and this album is like, "Well, we're here and I'm falling in love and falling out of love. What does that mean for the rest of my life?"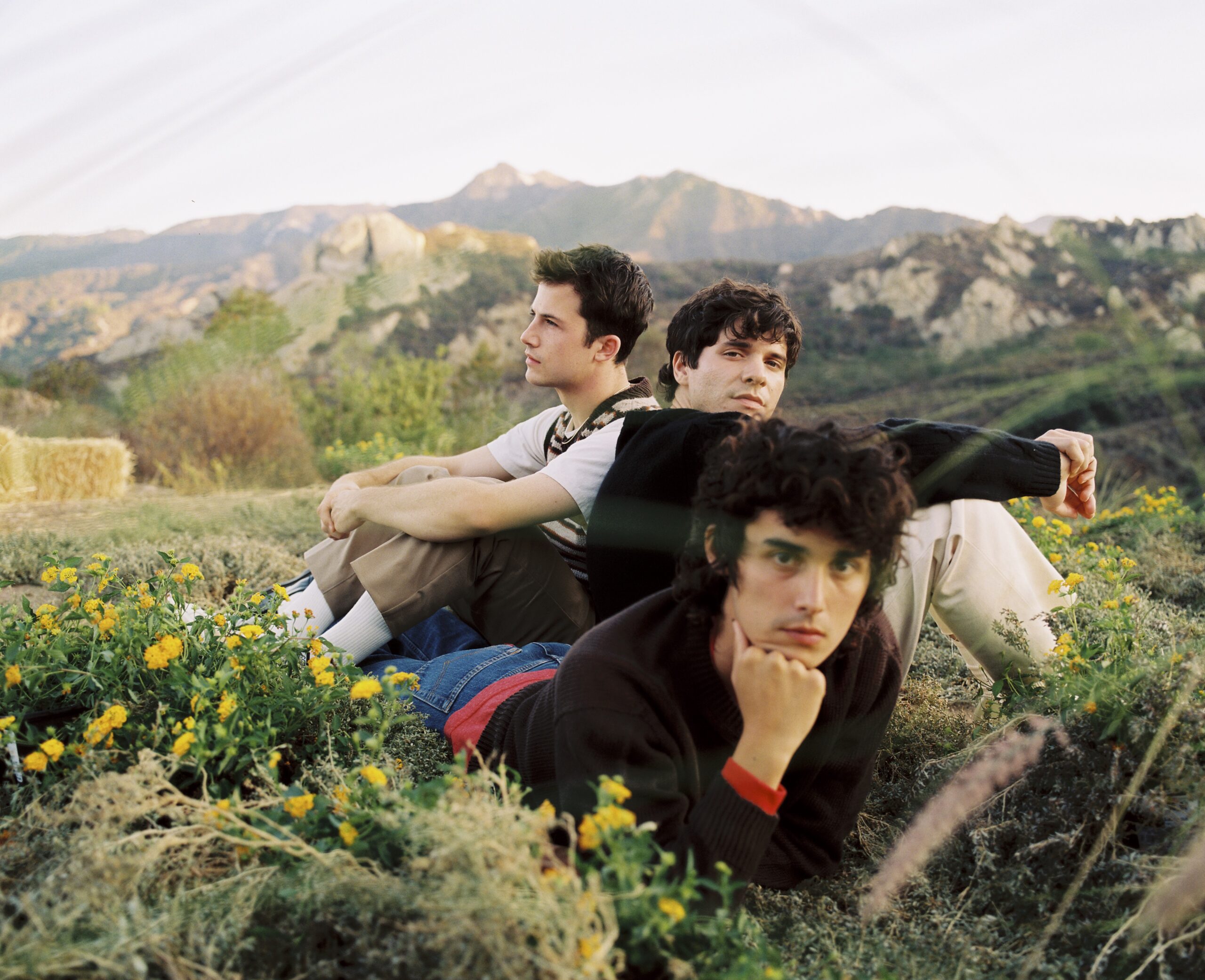 Are there many conflicts between you guys when working together as best friends but also bandmates?
Lemasters: It's just inevitable that we have disagreements because I do think we're a band that has three pretty strong mindsets. But I think we're very chill because we respect each other's opinion so much as well. …. And just as friends, we just know each other so well. We know the highs and lows of each other. And I feel like it does just help. What else could you want, than to be in a band like that?
Cole Preston: [Being friends] is the most exciting thing about being in a band, I think for us. Because it's just, like, that is what you imagined when you're a kid, you know, is that. And we get to do it. And for us it just is that fun.
Minnette: Even when we're not doing anything work-related, and if my girlfriend's out of town or something, it's like, the only people I think of asking to hang out are these guys. I'm like "oh, I'm gonna go hang out with my friends … yo, Cole and Braeden what are you guys doing tonight?" It's all easy with these guys.
How would you guys describe the overall sound of Tell Me That It's Over?
Minnette: I would say it's eclectic, and I would say it's exciting.