The music industry is gigantic, spanning numerous genres and styles throughout every country in the world. Every generation witnesses changes in this industry and recent history has shown that these changes can be far-reaching, and once in place, irreversible.
While betting at an online kasyna is a relatively new phenomenon, music has been around for as far as any of us can remember. Different musical genres have come in and out of fashion, and sometimes artists disappear from the scene just as quickly as they seem to have arrived.
Music has always seemed to be in the mainstream, yet as its own separate entity. It didn't seem to enter other spheres of entertainment that other people seemed to enjoy. Music was music, and everyone has their own different tastes, that's what makes it so personal.
Music seems to be integrating into commonly held pastimes or hobbies that people appear to enjoy. This has resulted in the music industry becoming stronger and even more popular than before.
How does music affect our lives?
Music has the power to make us as people experience various feelings due to the type of music we listen to or the emotional state we are in. Music can change the mood we are in from one of sadness to happiness or vice versa.
It can take us to a place of remembrance, of good or bad times, of a successful moment in your life to the lowest point. People may stick out in your mind due to a certain song. You can be sure that in most places you go, for example, pubs, bars, casinos, shopping centers, you will certainly hear music of some description being played.
But into what other areas has the music industry now expanded? There doesn't appear to be any respite from the musical world. Which, to be fair, most people enjoy quite a lot. It has certainly made other parts of life much more exciting.
The Sports World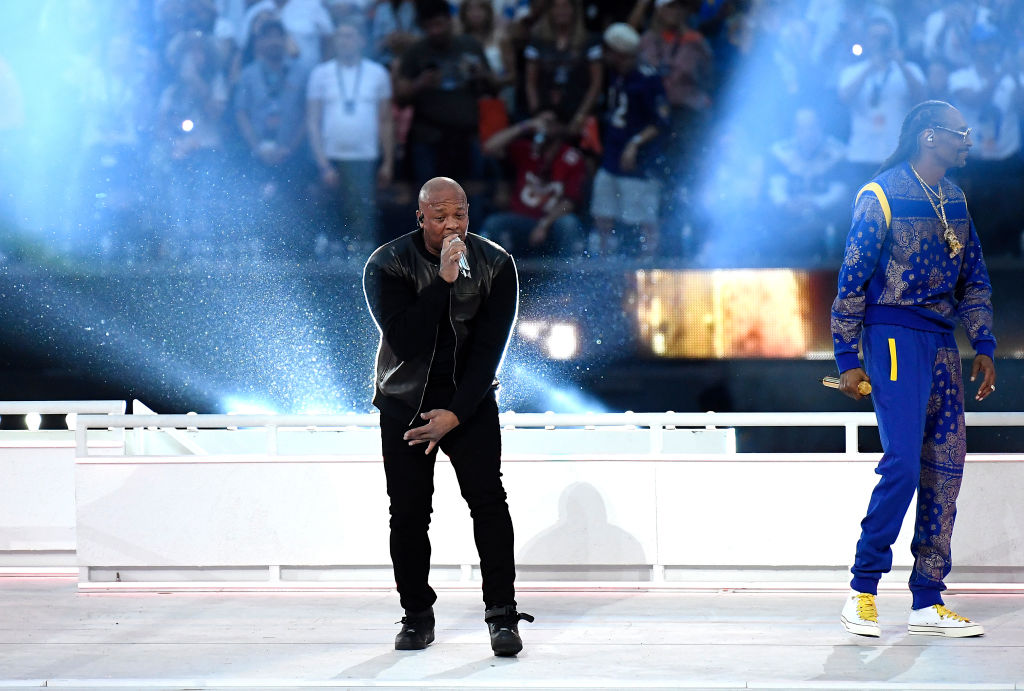 Has there ever been a more eagerly anticipated Superbowl halftime show than this year's event? While normally showcasing stars of the highest level each year, this year took the connection between sports and music, and rap in particular to whole new levels.
Fans of sports and music saw their loves collide in a star-studded show. Sponsored by Pepsi, it drew a huge number of viewers on both T.V. and streaming sites. The level that the musical influence has infiltrated sports became abundantly clear at that moment. 
Sports stars love music just as much as regular people do. Musicians like sports like regular people do. The combination of the two only appeals to the interest of the masses. It's unlikely that this joining together of two massive parts of people's lives will be becoming unpopular anytime soon.
Playing Computer Games
Another craze that has grown massively lately is the increase in the number of people playing online games. From the comfort of your own home, you can transport yourself into a different world and indeed play and communicate with fellow gamers from all over the planet.
While some games like to create their own soundtracks to go with their games, many famous games these days have chosen to include a playlist containing songs from popular artists. Instantly recognisable by most people, these songs can only boost the enjoyment you get from playing these games.
Many believe that the game series, Grand Theft Auto, holds great respect in this area. Driving around in a car, it became possible to listen to and choose between different radio stations. More and more artists and genres became available and involved, thus heightening the connection between music and another of people's favorite hobbies, playing games.
Hitting the Casino 
Another thoroughly enjoyable activity for the majority of people is having the occasional bet now and again. This can be connected to sports of any description, although there are usually a wide variety of games to be found at a casino. These can be enjoyed either in a traditional venue or at one of the ever-increasing numbers of sportsbooks that are available online.
Traditional venues normally tend to have areas with live music on for the patrons' entertainment. This is part of the enjoyment and fun for them on a night out. Las Vegas has many different themed casinos, containing magical music and wondrous settings which can be fun as you wander from place to place.
The games inside the casinos themselves are growing into a mainstay of their own. Famous slot games, be they online or not, now have their own style of music which can appeal to the customer and ensure they enjoy the experience so much they keep playing. This, of course, is the main aim, to make you spend your money.
The Future is Here?
It's been hard to ignore the hype surrounding cryptocurrencies and NFTs these previous few years, with them both being relatively new inventions. Artists have begun to release albums in the form of NFTs, and also songs and artwork derived from the album can be sold to fans this way.
With the way the world is going, fans seem to be very keen on going down this newfound technological route. It remains to be seen what will happen as regards music and NFTs. Both cryptocurrency and NFTs are here to stay, and with the power the music industry has, it's sure to get even more involved in the coming years.
Summary
Music plays a part in all our lives, as part of a huge musical scene worldwide. It can trigger emotions in us that are extremely powerful. And now, music is finding a place in other areas of everyday life, that you possibly have felt were not connected.
Music and sports have become even more intertwined as the years have gone by. The sight of musicians at games has become much more commonplace, boosting both their profile and that of sport. Its a dream for both fans and sponsors to see these worlds collide.
The influence of music in games has dramatically increased. Be it in computer games that everyone likes to play, or casino games that are enjoyed by the majority, you will find music that will boost the gaming experience. NFTs, bursting on the music scene, are seen to be the medium that will take music to the next level, while still involving the masses.