We are rarely permitted a visual glimpse into a rock icon's psyche the way we are with Shane MacGowan's new book, The Eternal Buzz and The Crock of Gold. To be released on April 29, it showcases six decades of the English-born Irish singer's unpublished writing, unseen handwritten lyrics, and drawings and sketches from MacGowan's childhood and through the years.
In an auspicious turn of events, MacGowan's wife Victoria Mary Clarke discovered her mother had been holding onto Shane's artwork, unbeknownst to them."When we were making The Crock of Gold documentary, Julien Temple wanted some of Shane's drawings so I asked my mum to have a look and see if she had any. She sent me a bin bag full of drawings and lyrics that I had asked her to look after 25 years ago, we didn't even know it existed, it was miraculous, like finding a crock of gold!" Clarke says. "His art brings back lots of very funny and often hideous memories of different stages in our life together, a lot of his drawings have been done on my shopping lists and my own diaries, and on things like hotel note-pads, airline sick bags and recording studio sheets, and diaries, so it is easy to know exactly when they were made."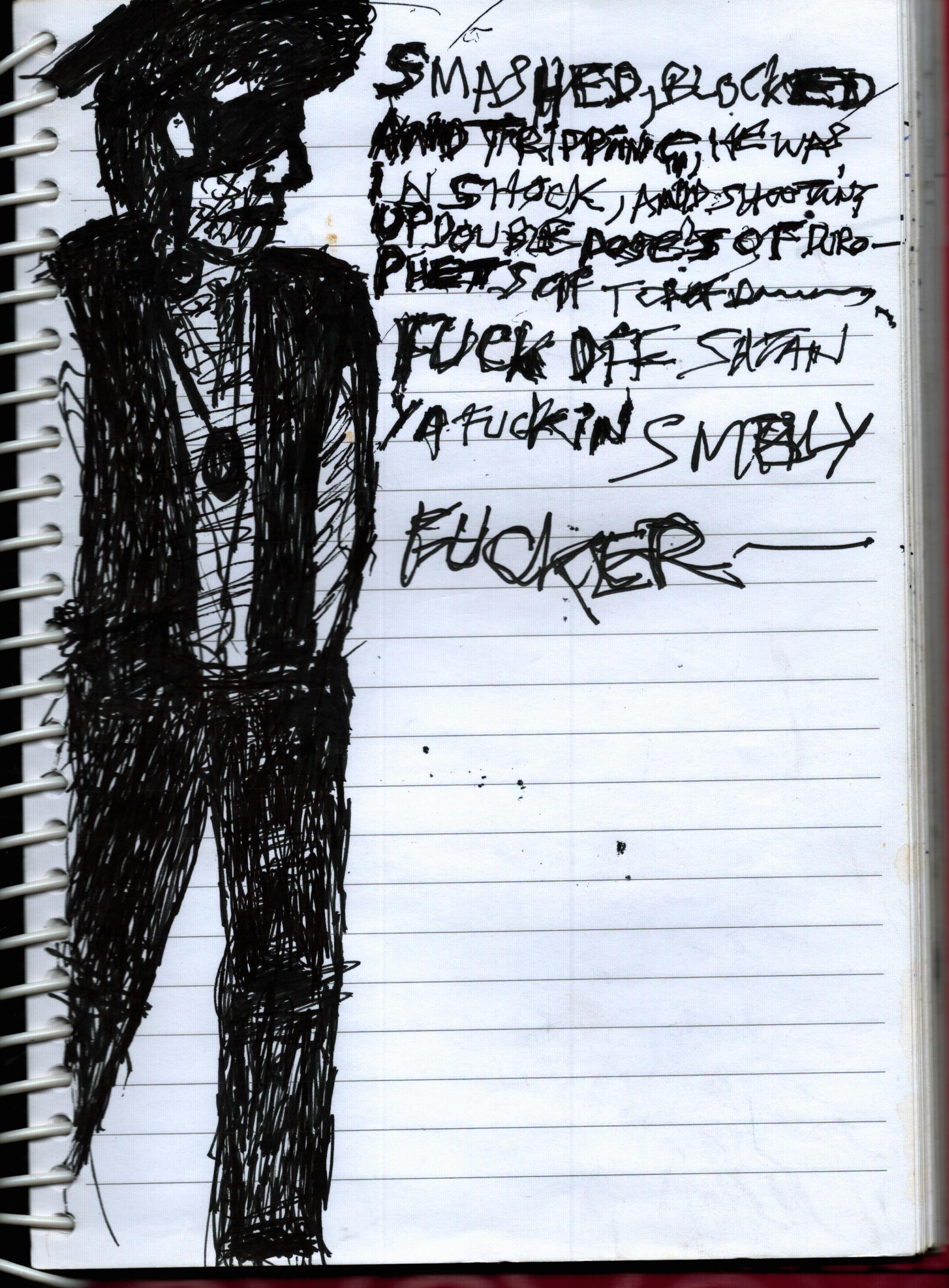 The Pogues frontman was an unlikely rock star when he founded the band in London in 1982 — then called "Pogue Mahone", an anglicized Gaelic phrase translating to "kiss my arse." Anyone familiar with essentially any Pogues song can confirm its heart-quenching poetry that either makes you want to smile, cry or scream (or all three). For a while, it seemed wherever he went shenanigans abounded (according to a July 2021 Irish Sun article, MacGowan once got so drunk he fell from a moving train). But apparently, he always held onto his lifelong inspiration to create art.
With forewords by long-time friend Johnny Depp and art critic Waldemar Januszczak, the book was curated by Victoria. "If I learned anything [from creating this book] it was about her, and how hard she worked to make it happen," MacGowan tells me. "I am seriously impressed by her creativity and her dedication and her ability to get things done."
As far the "eternal" in the book's title, is it in the art or the experience? "I don't know if people will remember Picasso or The Pogues, I don't care," he says. "As long as they are having a good time."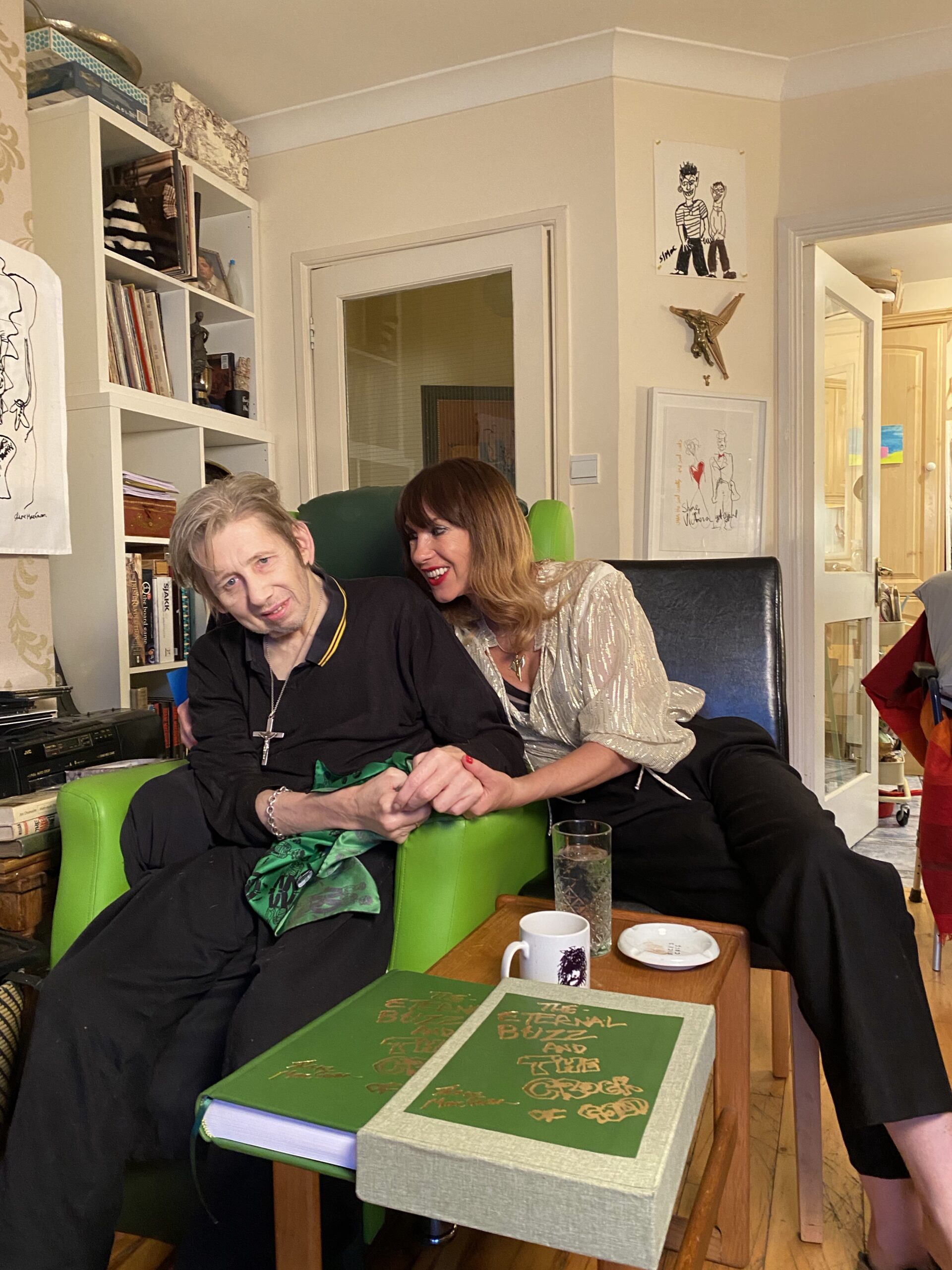 SPIN: What is your earliest memory of creating art as a child?
Shane MacGowan: I was always drawing and painting, in Ireland particularly but also in England, from as early as I can remember, probably two or three years old.  At school when I was six I did portraits of my Uncle John and they thought it was a leprechaun! There was no scale to it, so you couldn't tell how big he was. You couldn't tell he was a really tall man. They saw this stupid Irish-looking guy and decided he was a leprechaun. When they told me what a good leprechaun it was I didn't disillusion them. I let them think I was a genius at drawing leprechauns.
What was your main subject?
I used to do all sorts of things, IRA men, teenage punks hanging around in cafes, you name it. Any scene from a film I may have watched, I did boxers, as well. And I never stopped drawing dicks because it's a challenge. To get that little square of light on a knob just right, so it looks like a shiny knob. I also drew a lot of naked women. And I did strip cartoons, there was one I did called Bim and Dim which featured in The Pogues' official fanzine Ord Na Hon. That's in the book.
When I got to about 11 or 12 I got heavily into studying the history of art and looking at old paintings and modern paintings. I knew a lot about art. It's one of the only O Levels I got, was in art. I wasn't that interested in saving the art, it was just another way of being creative, creativity comes out of you in all kinds of ways, sometimes it's words or pictures, but I am primarily a musician so with me it's mostly lyrics and music and that's what I have always focused on. But I think that what Victoria has done with the book is magnificent, it really moved me when she showed me what she had turned it into. She's also an artist and endlessly creative, and I think she is a genius!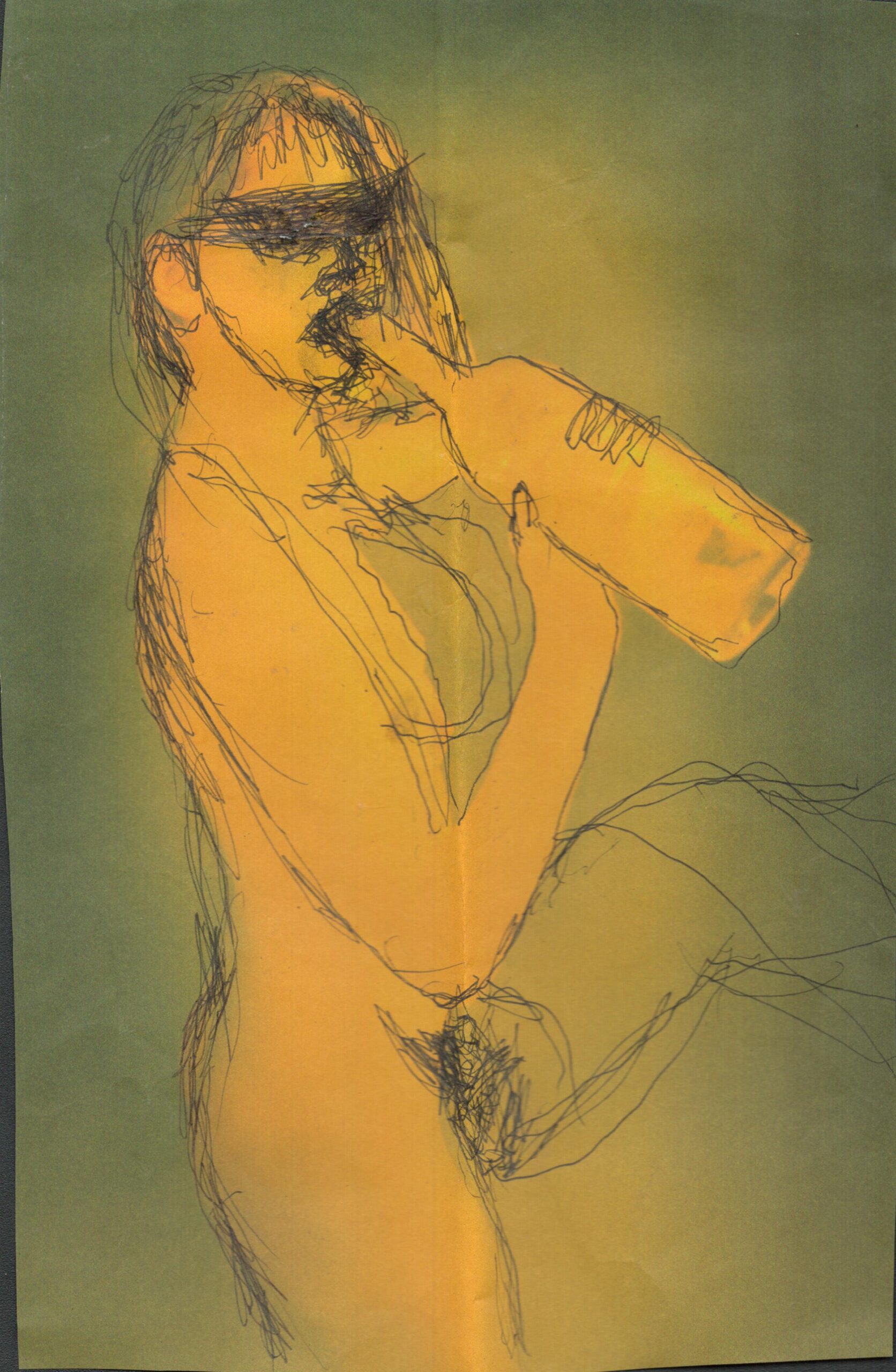 Did you know all these early works were being saved? How did you react when you revisited them?
Some of the stuff I don't remember doing, some of it I do, but it was pouring out of me all over the place all the time, a lot of the time when I was very stoned!
If you could go back to any moment of your childhood and live it again, what would it be?
I don't believe in looking back, you have to stay in the moment, that is where the power is and you have to stay in the flow.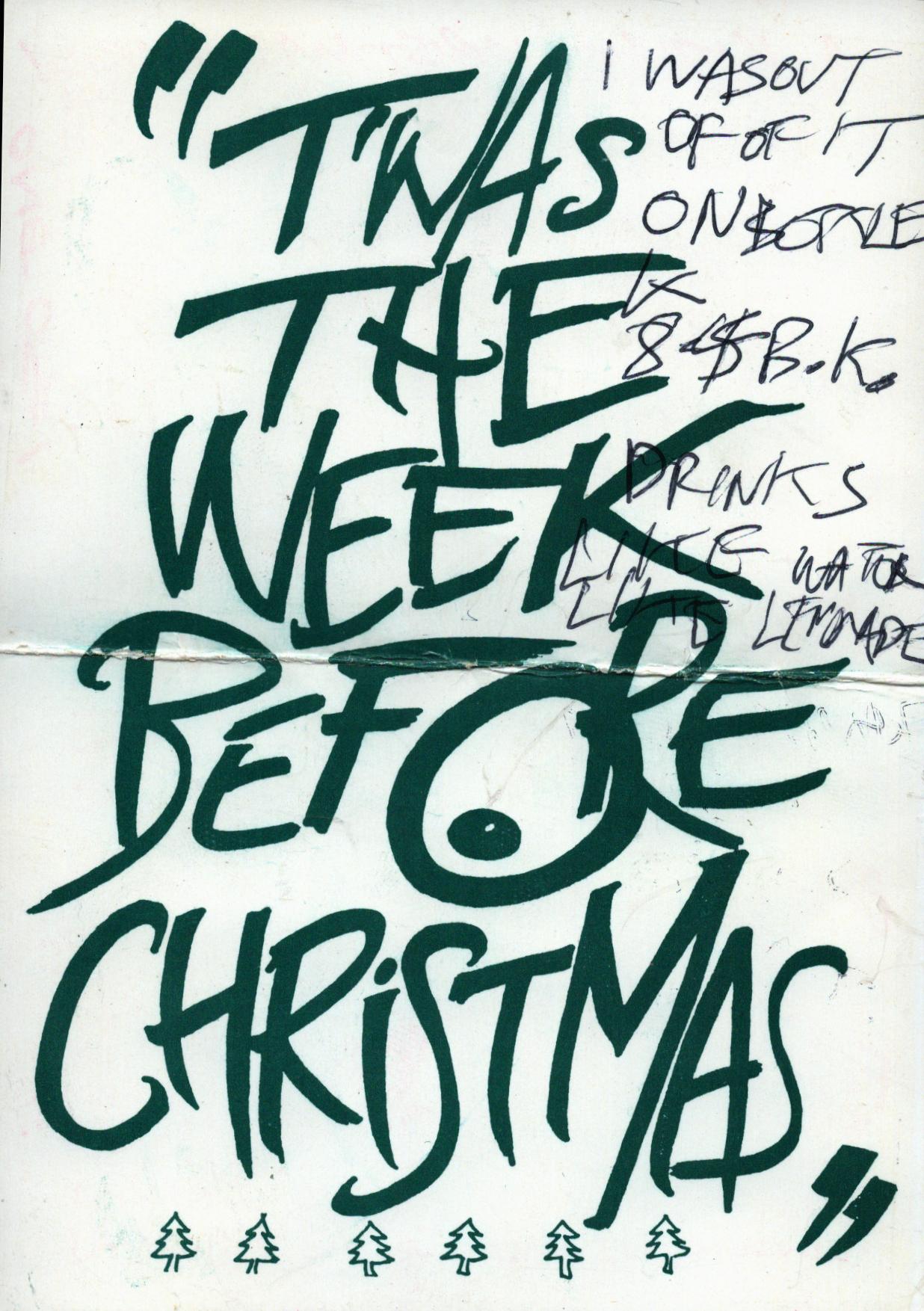 Which of your self-portraits are the most revealing?
I don't think that anything that you draw or paint is not a self-portrait. Everything you create is coming straight out of your subconscious, and it is all your essence, especially the mandalas. Jung said that if you draw a mandala it gives you a representation of your soul, and that changes all of the time so you are supposed to paint a mandala every day and I did that for a while, it helped me relax on the road.
What's one aspect of your life that's likely to surprise readers?
I don't know what people would be surprised to know, because I don't think about what other people think or what they think they know! It matters to me that people get some kind of joy or hope or inspiration or that I can make someone smile, and if they think they have learned something surprising about me that's their business.
Are Faber-Castell colored pencils still a go-to medium for you?
I basically use any materials and any medium that is handy, which is why it was often hotel stationery and airline sick bags and Victoria's shopping lists.  And I like pastels but I am happy with a sharpie or a biro.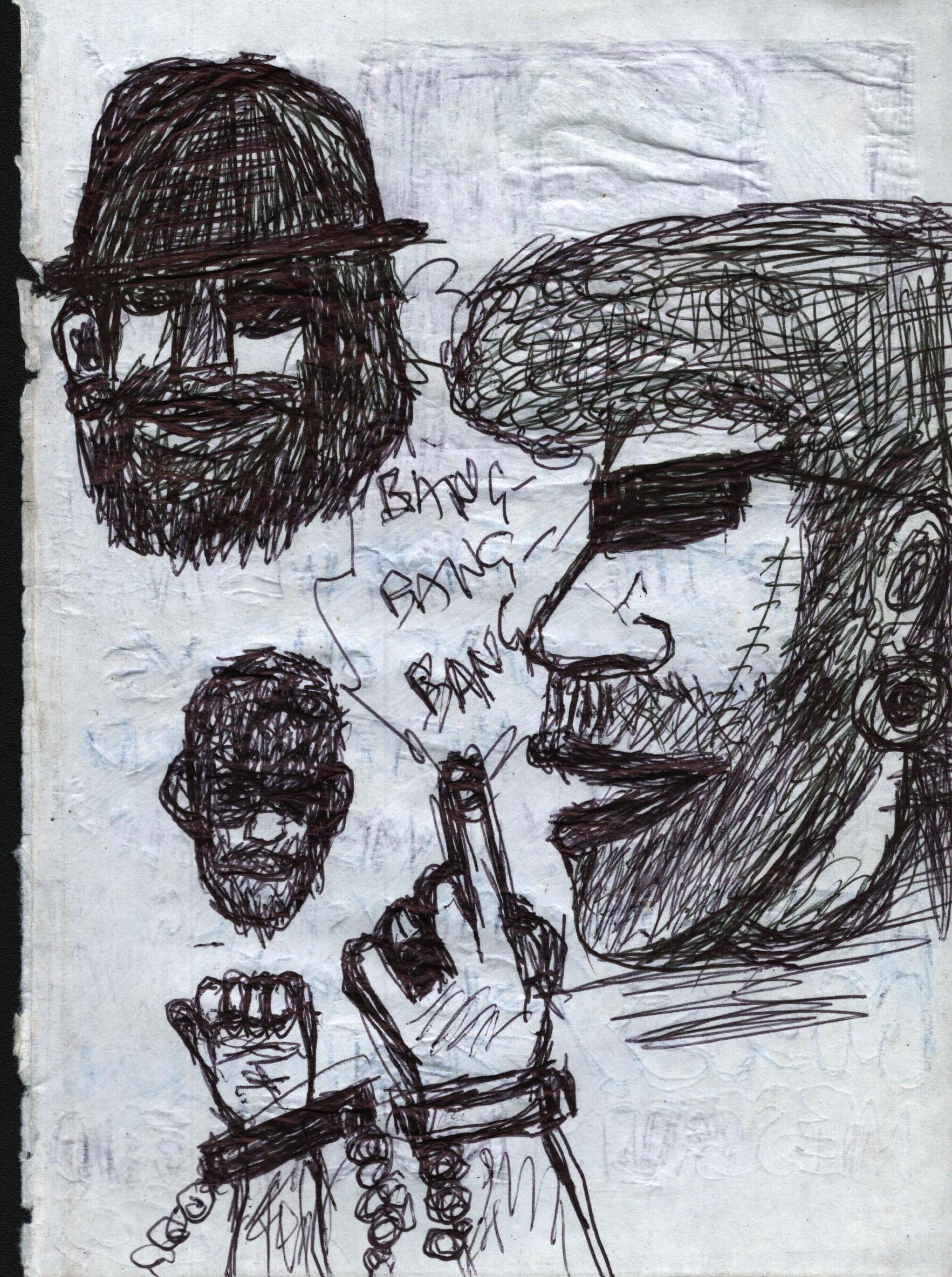 How did you and Johnny Depp become friends?
I first met Johnny Depp in London in the '80s, he came over to the studio where I was recording.  We started to hang out, he plays great guitar, and he played on my album The Snake, he also directed and starred in one of my videos "That Woman's Got Me Drinking." He is a really beautiful guy, very funny, very deep, a very loving soul, and he is always cheering me up. I hope I do the same for him.
Who's your favorite artist?
I love Dali, but I also love Cezanne, Gauguin, Monet, Manet. I love the Irish impressionists. Lavery, Jack B Yeats. I love a lot of artists. Including Victoria, she paints angels which are brilliant.
Sound advice for young musicians who wish to achieve punk icon status like Shane MacGowan?
I don't really have any advice for people who want to be icons, I would say forget about fame and forget about what anyone else thinks, do what you do, be yourself, live your own life and if people like it that's great, but that's not what matters.