Michael Imperioli is a busy guy.
His latest project has taken him to Sicily, about 4,500 miles away from his New York home, where he's preparing to shoot the second season of HBO's The White Lotus. The island is "pretty beautiful," Imperioli shares, and I'll have to take his word for it, because this interview is not being conducted while overlooking a scenic Mediterranean beach. Over Zoom, Imperioli's well-coiffed hair is reminiscent of his star-making run as Christopher Molisanti on The Sopranos years ago, just a bit greyer now, and is accentuated by a healthy, professorial beard.
But he's not up at 9:45 am Italian time, sipping a morning espresso, to talk about being on a hit HBO show, current or past. No, he's got music on his mind and, well, this is a music and culture publication.
Imperioli is fresh off the road, having finished up a quick U.S. tour with his band Zopa, in which he sings lead vocals and plays guitar alongside bassist Elijah Amitin and drummer Olmo Tighe. Zopa's influences, from Television to The Smiths to My Bloody Valentine, are easily detected in the band's work. If you described them as Yo La Tengo with a sharper edge, Imperioli wouldn't argue with you.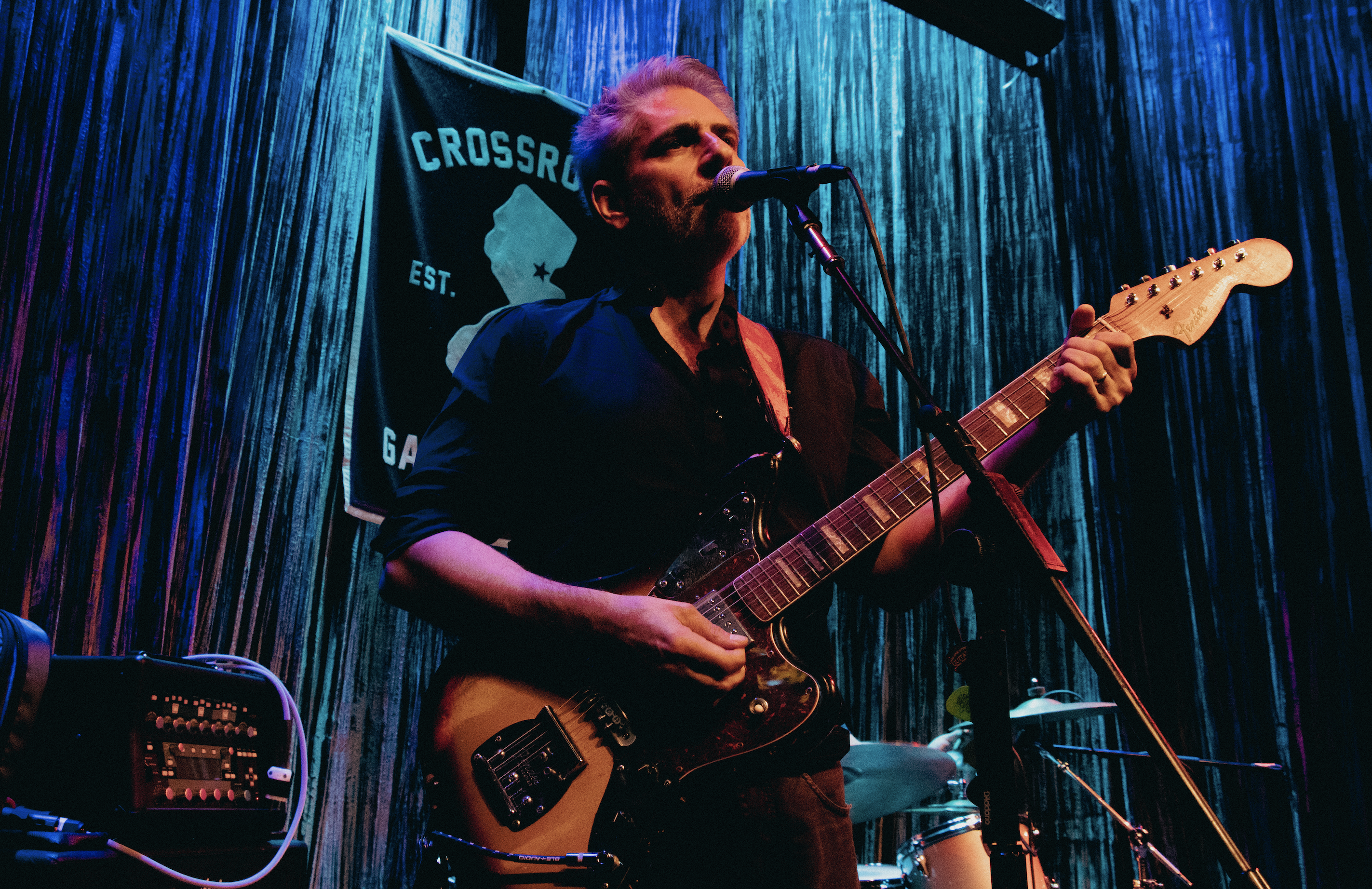 Weeks after the tour, Imperioli is still buzzing from those nights in rock clubs from Seattle to NYC. The close connection with the audience, he insists, is a high he can't get from his better-known job.
"Performing live is like main-lining communication. You're fucking in people's faces," Imperioli said, as his relaxed posture belied his focused hazel eyes. "Even in theater you don't do that, unless it's like some break-the-fourth-wall kind of thing. That level of communication is really potent."
He's now looking to get another fix sooner rather than later. On the road, Zopa was playing songs from its La Dolce Vita EP (which hit streaming services last year) as well as a handful of unreleased songs. "Red Sky," the band's latest single, was one of those new songs that received a "nice response" from the audience, Imperioli said, so the band rushed to Kaleidoscope Sound in New Jersey soon after the tour ended to record and release it. An accompanying black-and-white music video – showcasing a snow-covered New York City with cameos of the band weaved in – soon followed.
Not shockingly, this is one aspect Imperioli is especially passionate about.
"I think music videos have been, for the most part, a misused art form," Imperioli says. "There's not a lot of good ones. And just calling it a video is part of the problem – they're short films."
As for the music, one line from "Red Sky" – "You're not like anyone else," which Imperioli repeats several times – particularly stands out. Was this Imperioli singing about himself and his eclectic career? No, he said, it's bigger than that. For one thing, it's partially a love song dedicated to his wife, Victoria, whom he met in a bar on his 30th birthday back in the '90s. It's also about the "younger generation and the importance of being an individual" – something Imperioli said is easier said than done in 2022.
"You know, we live in a weird time – and it really happened in the last couple years – where, even on the left, people are very quick to judge you if you don't say the right things or if you're not behind the right cause," Imperioli said. "There's a lot more nuance to who we are as individuals. We can't just get behind a slogan or even a party. It's so vast, the mechanisms of society. And it's ok to learn and ask questions and not know all the answers."
If it sounds like he's talking about cancel culture, that's because he is. It's a topic that's been on Imperioli's mind a lot recently – and one that's shaped the lyrics he's currently writing, he said.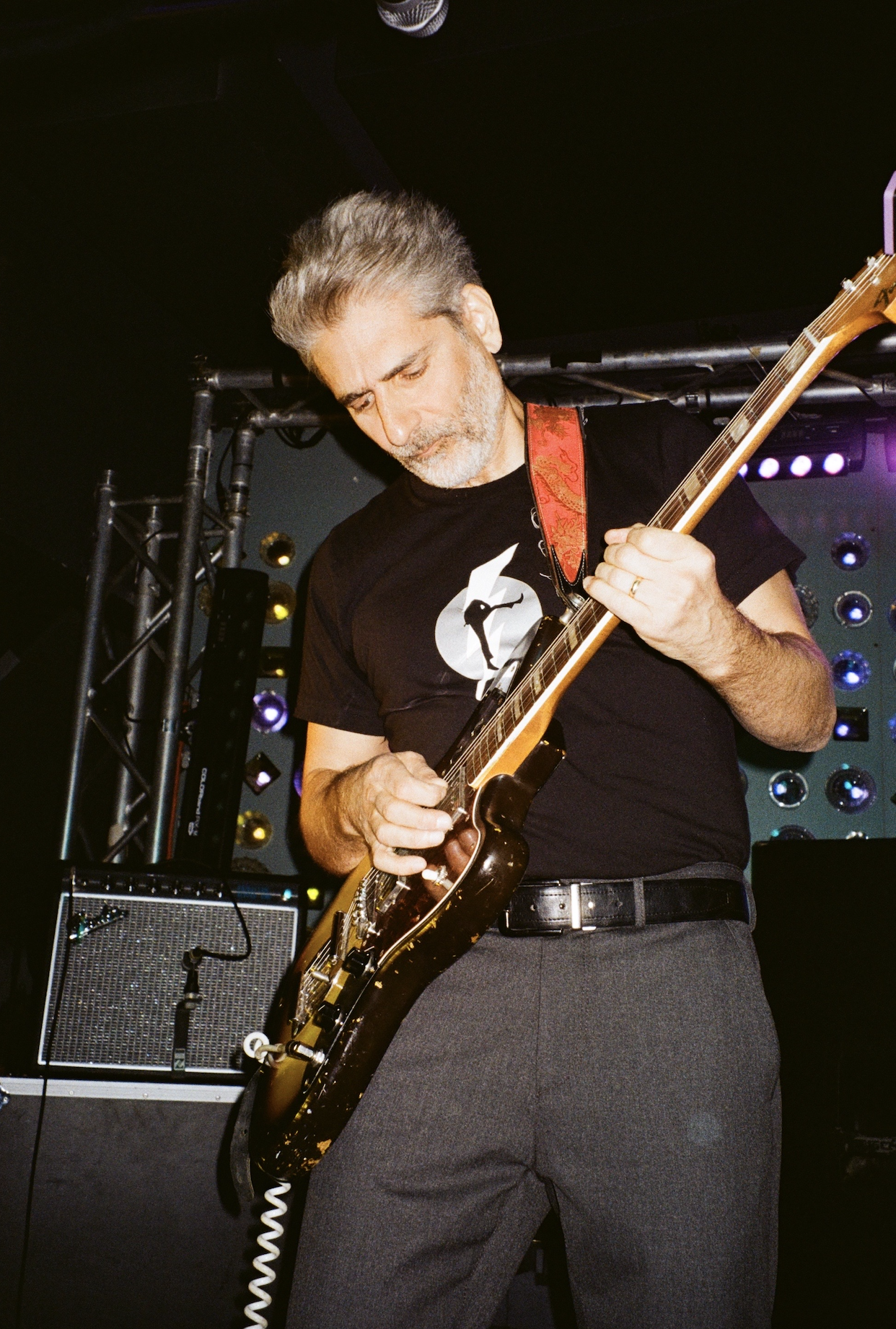 He's quick to point out he has no time for "right-wing fanaticism and racism and hate"; he also said he believes there should be repercussions for "negative actions," whether that's crimes or bad behavior. But the social climate that breeds a "fear of having to conform," Imperioli said, is one he's adamantly against, as well as the push to wreck people's lives over minor infractions.
"Cancel culture can be a very scary thing," Imperioli said. "People have to have the opportunity to redeem themselves and to learn and to grow."
Imperioli isn't on the verge of turning into Clint Eastwood in Gran Torino, though. He's optimistic the zeitgeist will shift, and he expects the revolution will be led by people closer to his kids' age.
"I have a lot of faith in the younger generation," the 56-year-old said, "because they're a lot more open-minded than the ones I grew up with."
Imperioli's faith comes, in part, from his recent time on the road. He was pleasantly surprised by how many Zopa concertgoers were in their 20s and 30s – something he partially attributes to the second life The Sopranos has enjoyed on streaming services. "They're not like people my age – not that I have anything against people my age," he said while laughing.
And even in Sicily, Imperioli doesn't want to wait long before he's face-to-face with a crowd again. The plan is for Zopa to return to Kaleidoscope Sound and record new material with producer John Agnello this summer, he said, before heading out on a Midwest tour in August. Imperioli said he already misses the "communal experience" that comes with playing in rock clubs where there's no room for audience members to sit down. He's anxious for that "transcendent" feeling again – nerves be damned.
"Yeah, I do get nervous," Imperioli said about playing in front of strangers. "It's nerve-racking, because once you're up there, that's it. There's nowhere to hide. You have to deliver."