It's late morning in early April and Holly Laessig and Jess Wolfe – otherwise known as Lucius – look like Holly Laessig and Jess Wolfe. This is only a notable thing because when they perform together, they don't so much appear as themselves but as two arms of the same whole: voices twisted and wrapped around each other like structural vines, their matching hair and mirrored outfits like looking at one figure with over-rubbed eyes. Their physical presentation is just one part of how this duo of exquisite singer-songwriters toys with the idea of harmony, and how voices and music can blend to create its own new beating heart – how it all becomes, as their new album is titled Second Nature.
"I'm in my pajamas," says Laessig, looking down at her blue sleepshirt, Zooming from bed. Wolfe, in Nashville, is dialing in from her boyfriend's law office, the skyline popping up behind her. The L.A.-based duo are no stranger to Music City, having gotten stuck here when the pandemic hit – they were at Sheryl Crow's house, of all places – and Second Nature was made at RCA Studio A with Brandi Carlile and Dave Cobb producing. Wolfe was on the brink of divorce at the time, and the band were coming off a period of intense burnout, thanks to a parallel career as the most in-demand and skillful backing vocalists to come around since Emmylou Harris (they spent several years on the road with Roger Waters, not to mention lending their voices to records from Carlile, Harry Styles, The War On Drugs, Ozzy Osborne and more). Add in a nearly two-year pandemic pause for the band and a heavy dose of immeasurable global suffering, and Lucius came out with an album that offered a unique way to cope with it all: to "dance around it," as they sing on the track that features Carlile and Crow.
Second Nature is a disco album that pushes the limits of the moods we associate with music – it dances and grooves to sad and introspective lyrics, it shuffles an '80s synth beat on top of very modern concerns and worries. Like the band themselves (which also includes multi-instrumentalists Peter Lalish and Dan Molad, the latter who happens to be Wolfe's ex-husband), emotions are not black and white, and the best things come when we discover harmonies that we didn't think could have even existed.
We spoke to Laessig and Wolfe about Second Nature, making dance music with Carlile and Cobb and why they like a little salt in their sugar.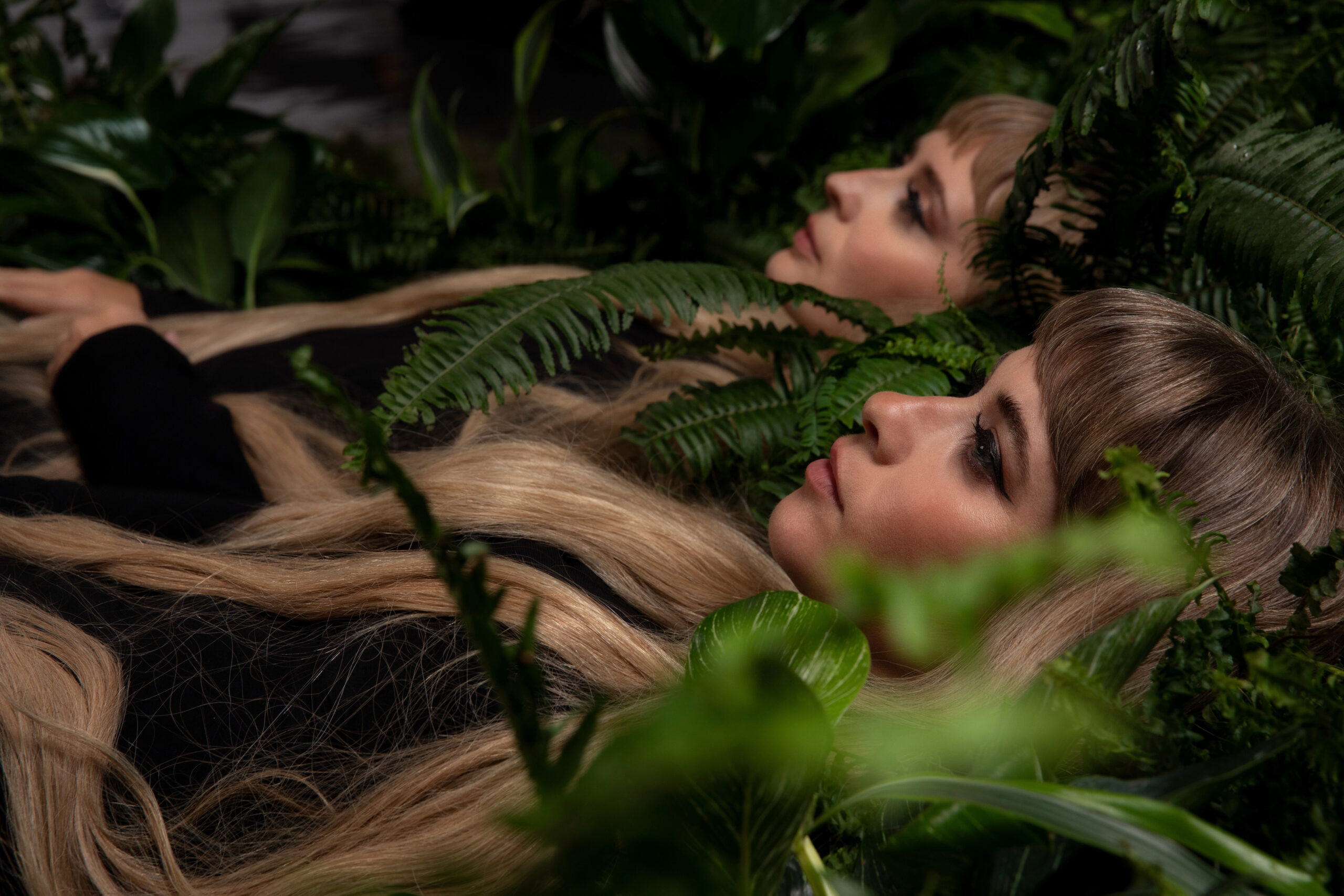 Finding yourself stuck at Sheryl Crow's house when COVID first began sounds like a pretty surreal experience. What was that like?
Jess Wolfe: We were in the living room with the TV on when the lockdown was announced. I was on the brink of divorce, and it was just really, really odd. I don't think anyone realized in that moment how massive it was going to be, and I don't think we could have prepared. And on top of it, I was going through this massive moment in my personal life. So there was a lot to write about. We just didn't know we were going to have so much time to do it.
You toured tirelessly before the pandemic – as Lucius, and then with Roger Waters. Did suddenly having time to turn off help the songs develop in new ways?
Wolfe: Well, there was a lot that had been stewing for many years, but we hadn't had a break to sit through and talk about what we were experiencing. And then suddenly we couldn't escape it. It forced us to stare at the thing right in its face. It was a powerful, and difficult time. We are so excited to tour and have the reflection and dialogue with our audience again because it's been such a long time. But we are having to restart the machine again, though, and it's more of a challenge than I anticipated. My body and mind are moving at a slower pace.
And to do it all as Lucius the band again, not as backing vocals on another person's tour. But I imagine there is a lot to take in and be learned from that experience, too.
Wolfe: This is what made working with Roger nice, because it's always nice to see someone's process and be a cog in a wheel instead of steering. So many people have invited us to sing on their records, and we get to make it our playground and try all kinds of crazy things. It's been informative for us to see how other people do things and rethink how we might approach backgrounds for our own records, or invite other voices.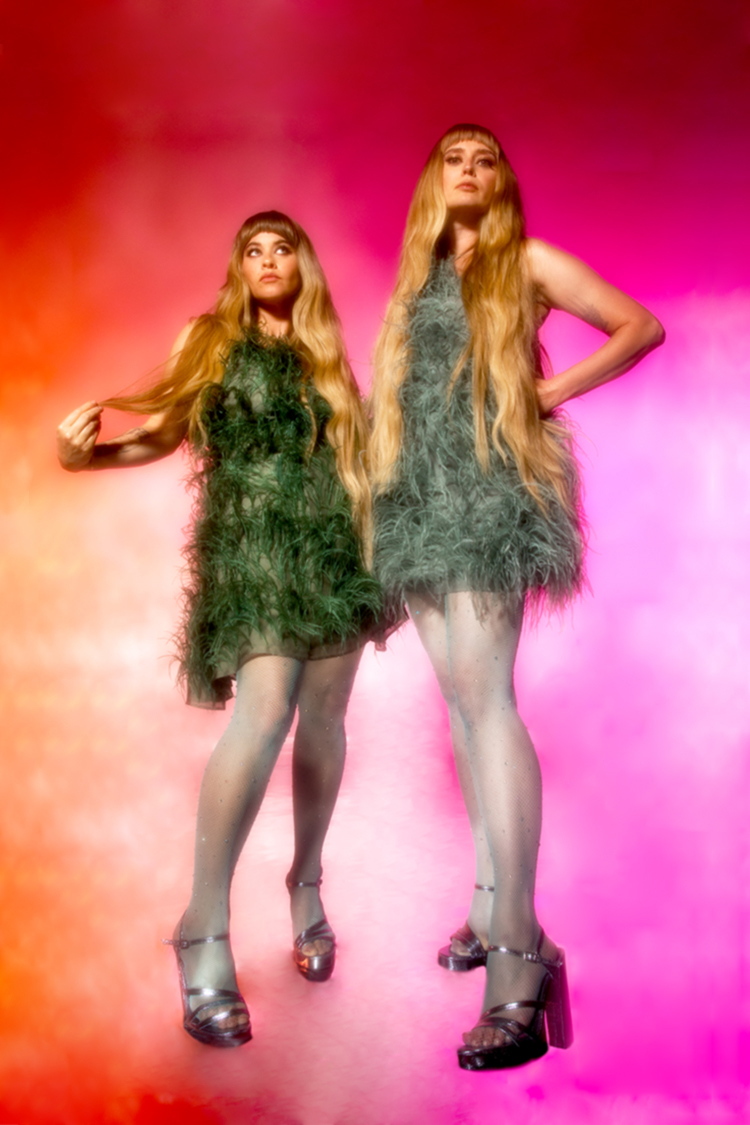 This record deals in some very serious and emotional topics, and presents them through the lens of disco – it's dancing through the tears, instead of being drowned by them.
Wolfe: It was a coping mechanism, on one hand. The subject matter was really intense, and really difficult, but early on in the pandemic we were finding ways to connect with our fans and noticing how there were these little pockets of joy when everyone found each other. We did a disco night where we all signed on Zoom, listening to the same songs and watching each other dance in real-time, and it was unbelievable how cathartic it felt. People needed to just dance, move and feel some form of joy, and it was a real pivotal moment in our journey of creating this record. People needed this, and we needed this for ourselves. The instinct is, "I'm really sad, I'm going to write something sad." But our way of getting through is by lifting up and finding something to make us feel better. We've all been through this dark period and it's time for some relief. You even are seeing it in fashion, designers coming out with very colorful and sparkly things. Not to ignore this thing we have experienced or are still experiencing, it's just to find a way to survive.
That dualism is at the core of Lucius – different things making a new, better whole.
Holly Laessig: I think that's something we have always played with. We like salt on our chocolate. Really happy music with really happy lyrics sometimes feels really trippy and that's an effect itself, but we always like to play with that juxtaposition.
Wolfe: The two parts making something greater than there is on its own, that's how we feel about our partnership.
Laessig: Even the friction that can happen between two things. It's kind of why we wanted to make a disco record with Dave Cobb and Brandi Carlile. There must be magic in there somewhere.
You've been friends with Brandi for a while, and contributed gorgeous vocals to her song "You and Me On the Rock." What is that process like, coming together creatively with not only a superbly talented fellow artist, but a friend?
Wolfe: We have been friends for a while now and collaborated for a long time, and been fans of each other's voices and projects. Brandi has such a tight-knit creative relationship with Cobb, and we came to her seeking advice because we always sort of ask Brandi her thoughts because she is so insightful and forward-thinking. Her instinct is always one that I follow. The question turned to a conversation about collaboration, and I am so glad it did, because she is such an integral part of what happened here. Even before, she was so responsive and living inside the songs. As if she doesn't have enough going on!
Laessig: At that point she had her book out and so much going on, but when she was in the studio with us it was just Lucius time. It was really awesome.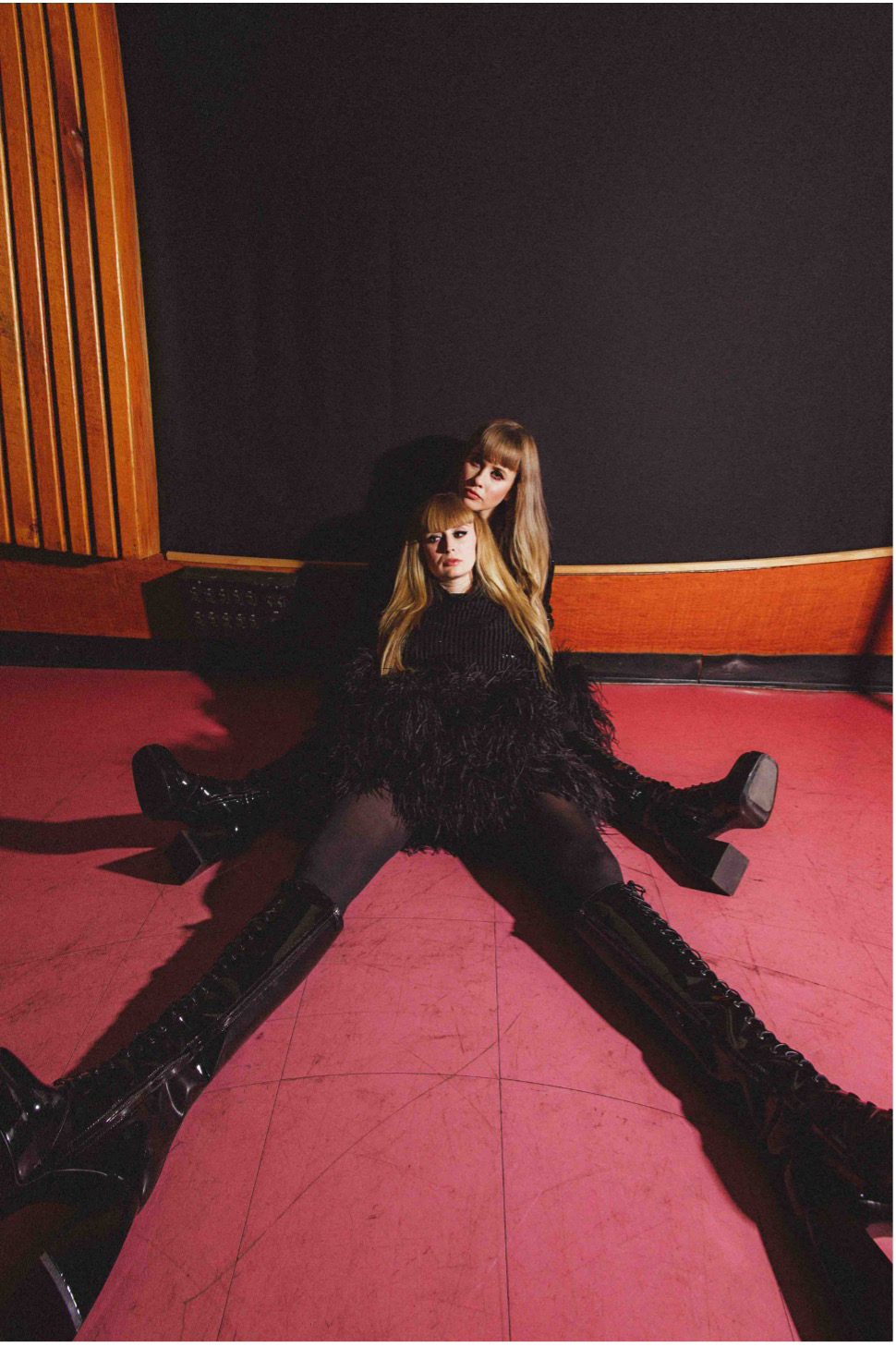 You guys aren't blood relatives, but are sisters of a different kind – and Carlile not only plays with a set of twins, the Hanseroth brothers but also produced two Secret Sisters albums. Feels like there's something there!
Laessig: That duality: she is drawn to it
Wolfe: And her wife is a Pisces. The two fish!
You often talk about how you take the seeds of your song ideas from "coffee talks," where you just speak freely and see what can lead to a lyric, but you also share things as friends who spend so much time experiencing the ups and downs of each other's lives. That must be a really unique form of therapy once it all gets to the writing room, because you can synthesize the experiences of each other in a really personal way.
Wolfe: It's such an unusual thing we have in that regard. I am a witness to Holly's life, and she is a witness to mine. It's not just me telling her things because she is my best friend, but also because she is there for it all and present in the moment. So when we get into the writing room, we've already been there with one another and really are able to lend our take and our feelings in an unusual way, as that of a witness. It's pretty amazing and therapeutic because all the things you have been experiencing are somehow validated. You feel like you have been heard.
That definitely translates to the listener because that's what it feels like to listen to these songs: like you've been heard and seen. There's real familial intimacy, but not in a diaristic way.
Laessig: It's almost a conversation that we are inviting the listener to be part of. A little bit less of a wall. I love hearing super personal songs from one person but it is interesting that, in our style, it makes it more of a conversation. It's so cathartic when you are able to put words in a very concise, direct way about what you are feeling. And if you can talk to each other and say, is this lyric more about this or that? And the person can help you get closer to the root of how you are feeling or how they are feeling. That's really just what makes songwriting so special.
Wolfe: And it's different for us in that we're not just meeting in the writing room and sharing an experience for the first time. Holly, you already saw the divorce coming, you lived with us while our difficulties were happening. And here now we get to sit in a room and write about it. It is unusual and awesome. I feel very lucky for that.