From the Renaissance Era to our Digital Age, music has remained the method that expresses the language that we cannot. And contrary to what one might think, research has shown music can help heal the heart. Its sounds release dopamine and endorphins that "can induce happy moods and relieve pain" — specifically for the mind.
And contemporarily, one could argue that rapper Kid Cudi has become an ambassador for mental health awareness. The 38-year-old employed his lyrics and iconic hums to destigmatize being not okay is okay. But what if I were to say music has always carried this tune and has always been a vessel to discuss personal pains?
Before we dive into the 21st century, we need to revisit the Romantic and Classical periods with another musical icon, Ludwig van Beethoven. The German classical pianist is considered one of the greatest and admired composers in the Western world. Not only did Beethoven create 722 works, including nine symphonies, 35 piano sonatas, and 16 string quartets, but his body of work is still important today and has been sampled by notable artists like Nas ("I Can"), Billy Joel ("The Night") and The Beatles ("Because").
Beethoven may have been the 18th century GOAT, but his talent didn't immune him from mental struggles that nearly took his life. Around his 28th birthday, Beethoven began to undergo severe depression after experiencing deafening hearing loss. He even wrote a confession to his friend Carl Friedrich Amenda about his internal pains stating, "Your Beethoven is leading a very unhappy life. And is at variance with Nature and his Creator." However, it was when he turned 31 years old, nearing complete deafness, that he began to struggle with suicidal thoughts.
In a letter meant for his brothers, Beethoven confessed feeling humiliated that "anyone besides me heard a flute in the far distance, while I heard nothing, or when others heard a shepherd singing, and I still heard nothing! Such things brought me to the verge of desperation, and well-nigh caused me to put an end to my life." But then he expressed it was, "Art! art alone, deterred me." In fact, his famous ballet, "Ode to Joy," was about his triumphing over harmful thoughts, where he pleaded God, "Melt the clouds of sin and sadness; Drive the dark of doubt away; Giver of immortal gladness, Fill us with the light of day!"
As Beethoven credits "Art" as his reasoning from a fatal decision, perhaps it's much deeper than that. Maybe the power of music isn't just about how it makes us feel, but what it encourages us to ultimately understand.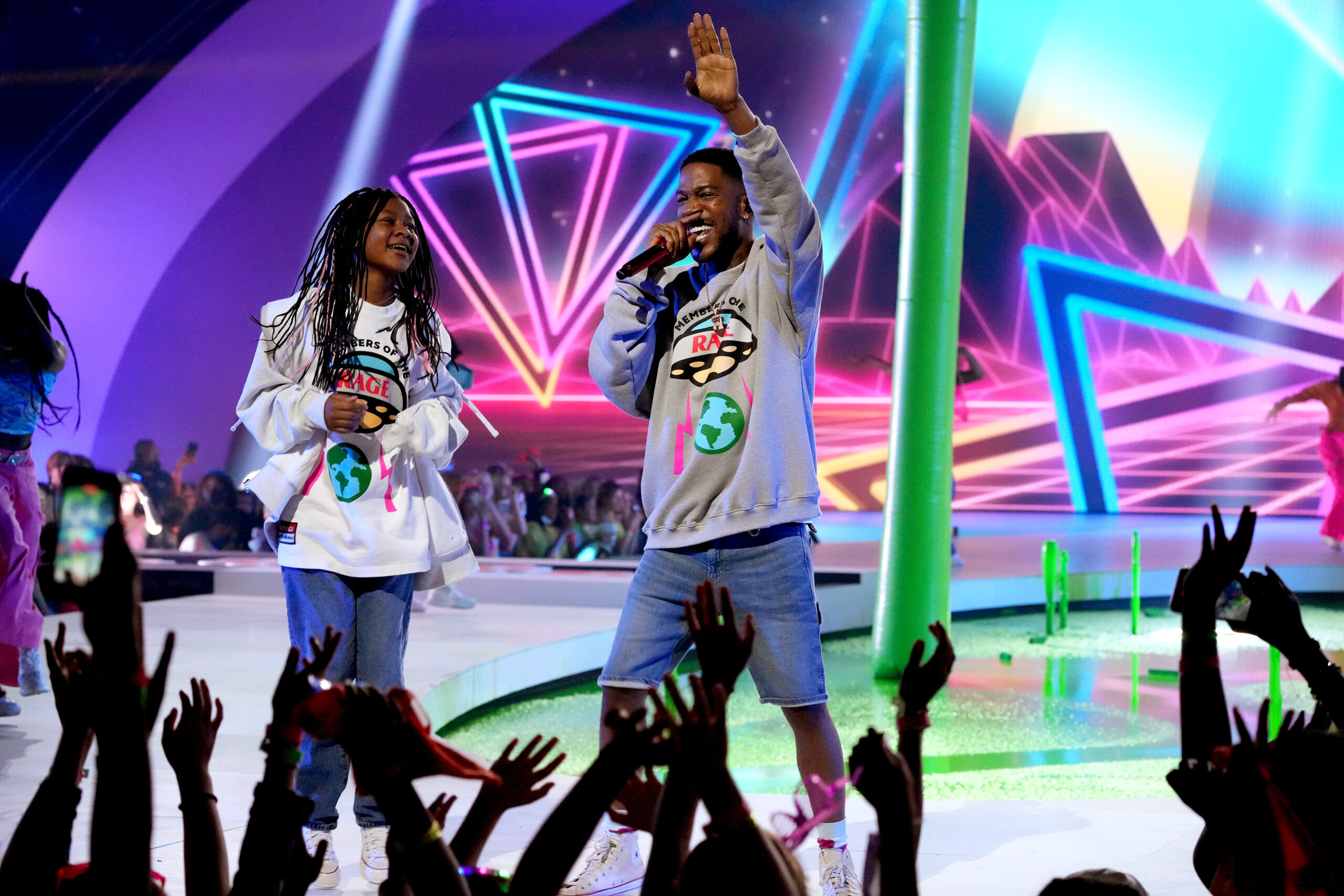 Kid Cudi, the Cleveland indie artist born Scott Mescudi, skyrocketed into the musical stratosphere with idiosyncratic style and futuristic sounds. Since 2009, he's recorded nine studio and collaborative albums, including the Passion, Pain & Demon Slayin,' KIDS SEE GHOSTS, and the Man on the Moon trilogy. And to date, the Don't Look Up star has sold over 22 million records, with a Billboard reentry of Man on the Moon III thanks to the vinyl sales of dedicated fans.
It's not only Cudi's music that makes him out of this world. It's his down-to-earth personality, emotional openness, and how lyrically he's destigmatizing "seeking help" in a way that attracts fans to not only acknowledge when they're "not okay" but to, in their own words, stay alive.
Last December on Twitter, the phrase "Kid Cudi Saved My Life" trended after a 22-year-old fan shared her college graduation photo crediting Cudi, stating, "I made it to the ceremony," a song from his third studio album WZRD.
https://twitter.com/nellsonthemoon/status/1470230476426199047
After Nells' homage to her late father went viral, fans on Twitter expressed anecdotal stories of how Cudi's music inspired them to stay alive, too.
A week later, I reached out to Nells via Twitter and asked which songs guided her through "the dark times of [her] life." She expressed that Man on the Moon II, specifically "Ghost!" and "Mr. Rager" saved her. "It gave me a constant reminder that everything I was going through, no matter how bad or depressed I was, everything would make sense eventually. "Mr. Rager" is also another, just the intro alone with Cudder saying it was "dedicated to all the kids like me" made me feel that no matter how alone I was, Cudi knew exactly what I was feeling, and I wasn't in this alone."
Another devoted fan on Twitter, Jennifer Lively, 30, expressed it was "The Pursuit of Happiness" that "spoke deeply to [their] soul, and still to this day." When asked how Cudi helped her with mental struggles, Lively said: "When I was a teen, I was involved in a lot of bad things. I was homeless, strung out on drugs, struggling with my mental health issues, the list goes on. I had always been searching for a song or movie or something to speak the words I couldn't. To express the way, I had always felt, and when I found "Pursuit of Happiness," I cried. It was a combination of happy and sad because I felt heard, I felt like I wasn't alone, I felt like I could finally show people how I've always felt, and that song has always helped me in my darkest times. "Pursuit of Happiness" is the song that literally saved me and still continues to save me to this day."
In 2014, on The Arsenio Hall Show, Kid Cudi explicitly expressed his opinions on hip-hop, along with his musical mission after his on-stage performance. "I think the braggadocious money cash hoes thing needs to be deaded." He passionately continued stating two main objectives of his music: "My mission from day one is two things: to help kids not feel alone and stop kids from committing suicide."
According to America's Health, a website that specializes in public health statistics, "Suicide is the tenth-leading cause of death in the United States. It is the fourth-leading cause of death for adolescents ages 15–19 globally." And some leading risk factors are "mental health issues, depression, anxiety, substance abuse, and financial stress." However, according to Centers for Disease Control and Prevention statistician Sally Curtin, suicide still remains "less predictable than other causes of death."
After Hall asked Cudi, "Why those two things?" he divulged his understanding the struggle with loneliness and having suicidal thoughts for years. "I know how it feels. Loneliness is a terrible thing, and if you don't know how to conquer it, it can eat you alive."
Cudi continued: "And kids don't have music to coach them and give them guidance."
Cudi revealed it's his job to be that navigator to convince the listener "not to check out." And that's the cool thing about his lyrics. We rap along to them at the party, or in the car, or alone on our beds, under the guise that we're simply rapping. However, what we're actually doing is professing our deepest secrets disguised as singing along.
And like Beethoven, Cudi's talents do not exempt him from human suffering. Similar to Beethoven, Cudi posted a letter on Facebook in 2016 to express his internal battles. He wrote, "Yesterday I checked myself into rehab for depression and suicidal urges. I am not at peace. I haven't been since you've known me." But then he continued, "I deserve to have peace. I deserve to be happy and smiling. Why not me? I guess I give so much of myself to others I forgot that I need to show myself some love too. I think I never really knew how."
In 2018, he discussed this moment with Red Table Talk hosts, and family trio, Adrienne Bandfield-Norris, Jada Pinkett and Willow Smith. He then shared he's been clean from drugs for two years and is feeling "more at peace." Before the show wrapped, one of the Red Table Talk staff members, Micah, came forth and showed Cudi his forearm tattoo, which was lyrics from "Ghosts!" — "I hope they understand that I really understand that they don't understand."
Micah affirmed that Cudi's music got him through the darkest times of his life, stating, "I tried not to care about people around me." And after losing his brother, cousin, and grandmother, Micah expressed, "I started to get into a lot of trouble. After Man on the Moon II came out, it helped more than anything else could."
In addition to fans, there's been a plethora of celebrities who've shared the same sentiments.
Most famously in 2016, on the radio show, The Breakfast Club, Saturday Night Live's Pete Davidson told the hosts, "I truly believe that Kid Cudi saved my life. I would've killed myself." He continued, "I truly believe if Man on the Moon didn't come out, I wouldn't be here."
And in 2018, rapper Logic expressed in conversation with Apple Music, that: "[Cudi] inspired me to talk about anxiety or mental health or all these things. He was the dude that was like, 'It's okay to be sad, it's okay to talk about these things and go through these things.'"
Then in 2020, rapper Jaden Smith on Hot 97 stated: "Cudi would always say things that [changed] my life. Everybody says that Cudi saved their life."
Similarly, in 2012, English actor Stephen Frye revealed on the Art of Change: Nothing's Concrete podcast that he's suffered from depression and suicidal thoughts, "Inside you just do not see the point of anything," he said. "Nothing has any meaning. Everything is just hopeless." Then later in the conversation, he divulged that Beethoven's music helped him with his mental health. "One of the ways I cope with it is to bathe myself in music like Beethoven."
Fyre continued: "Beethoven brings that color back to you quicker than almost anything else." But Frye mentioned something profound about individuals who've mentally suffered but managed to push. "And to think of people who have gone before me who have been lit by the flame of mania and doused by the icy water of depression." He continued, "And lived those lives being close to the edge and managed to achieve things and to retain their love and hope. One clings to that."
As Medical News Today explains, even though music is proven to help "people feel good" and "induce happy moods"  —  music is not a cure for our problems. It can only "improve an individual's mood and encourage connection and self-expression."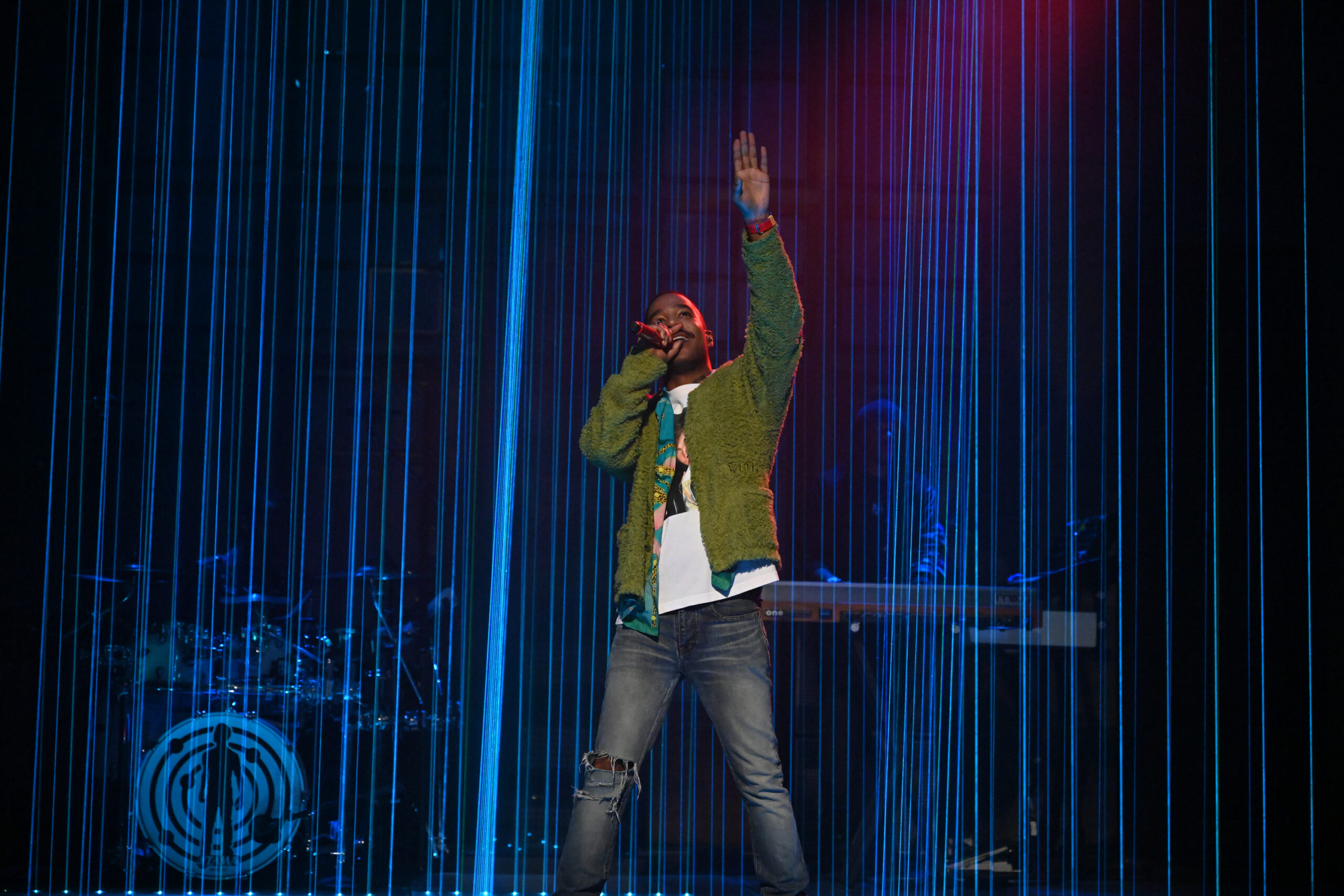 As a huge Kid Cudi fan, and admirer of Beethoven's work, I understand why fans would credit these men for saving their lives. However, I'd argue another take, that the decision each fan makes to stay here saves their own lives.
In 2009, I was a troubled 20-something with no ambitions other than drinking a lot. Heck, at the time, my proudest accomplishment was voting for Barack Obama. I questioned life like Stephen Frye, I struggled with sobriety like Kid Cudi, I fought my inner demons like Beethoven, but ultimately, as Cudi sang in "King Wizard," "Living life is a choice."
And that affirmative decision is why we're blessed with Beethoven's legendary symphonies which inspired Frye to "color again." And why we can enjoy Kid Cudi's musical innovations, while exploring our mental and emotional well-being. No matter if we're an 18th century composer, celebrity icon or another person walking the streets . We are inevitably inner-connected beyond our comprehension, because we all play a part.
And maybe it's not only music that inspires culture. Perhaps it's our staying alive that changes the world.
We reached out to Kid Cudi for comment, but he was unable to participate in an interview.