Faye Webster has a new EP on the way. Titled Car Therapy Sessions, the EP is set to be released on April 29 via Secretly Canadian. The collection is comprised of new and re-imagined songs performed with a full 24 piece orchestra. To accompany the EP announcement, Webster is sharing the title track "Car Therapy" and its music video directed by Sean Valdivieso.
On the EP, there are three reimagined orchestral arrangements of songs from Webster's 2021 release I Know I'm Funny, Haha and 2019's Atlanta Millionaires Club. The tracks "Kind Of," "Sometimes" and "Cheers" will undergo a lush and whimsical transformation.
The accompanying music video for "Car Therapy" features an inside look into the recording process with the full orchestra and Webster.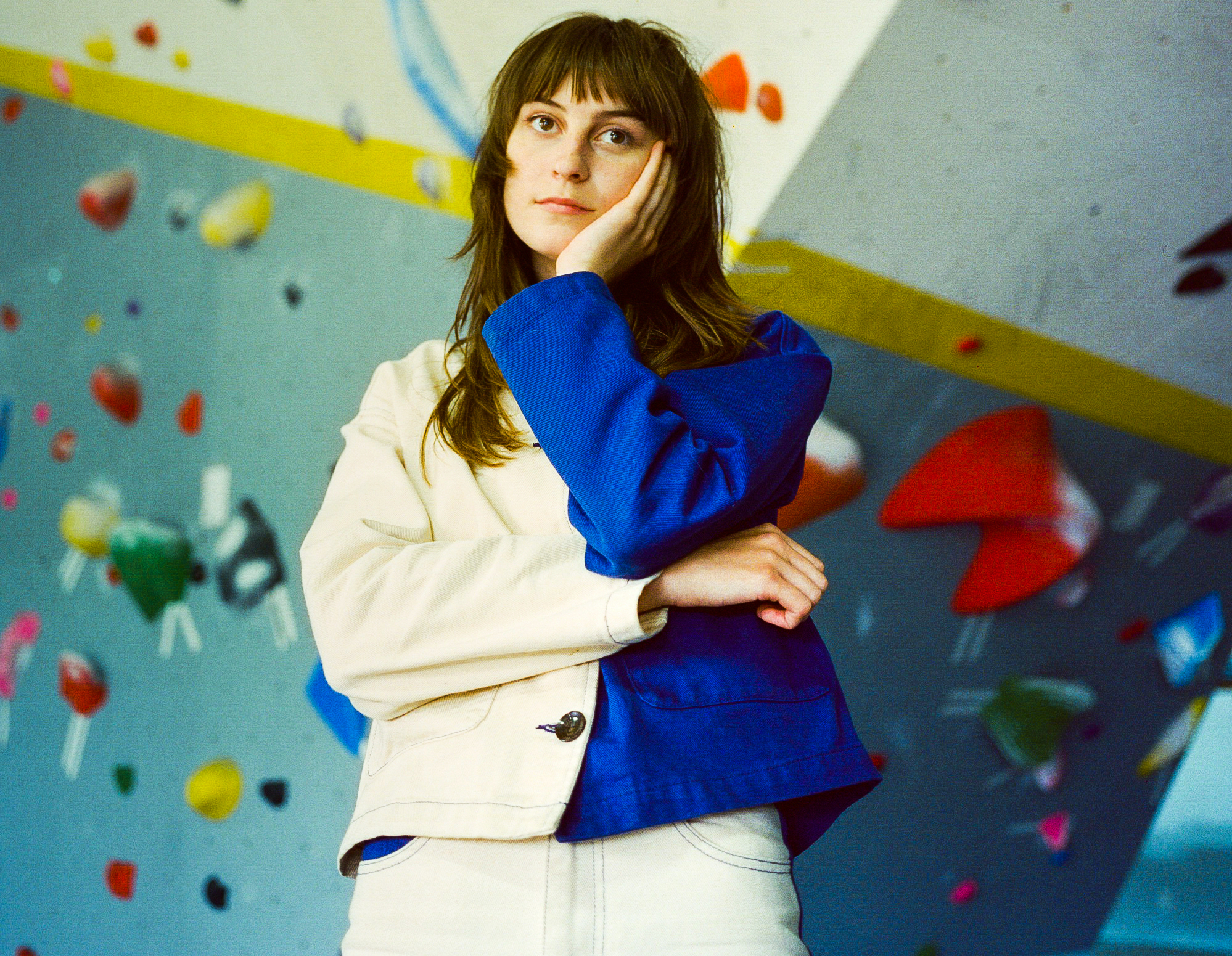 "I chose these songs mostly for them being some of my favorites but also thinking about how different they would sound with an orchestra," Webster said in a statement. "Especially 'Cheers,' I feel like that's the one song people wouldn't think I would choose but that's exactly why I did. Trey also made all the arrangements so that they start off playing songs of mine that I didn't end up choosing, which I thought was brilliant.
"The recording experience was beautiful, I was truly fighting tears," Webster continued. "I think I had actually even cried listening to the demos. I was put in a position where I could see the conductor as well as the producer, which I needed because I honestly couldn't pick up on my cues sometimes even though I wrote the songs. I was so distracted in how beautiful the orchestra sounded I would forget to sing sometimes."
Webster will be on tour this summer, accompanying Haim for several tour dates and also playing solo shows of her own.
Faye Webster 2022 tour dates
April 29 – Shaky Knees Festival – Atlanta, GA
May 04 – Moody Amphitheatre – Austin, TX*
May 05 – The Pavillion at Toyota Music Factory – Irving, TX*
May 06 – 713 Music Hall – Houston, TX*
May 08 – Daily's Place – Jacksonville, FL*
May 09 – FPL Solar Amphitheatre – Miami, FL*
May 11 – Ameris Bank Amphitheatre – Alpharetta, GA*
May 13 – The Anthem – Washington D.C.*
May 14 – The Anthem – Washington D.C.*
May 17 – Madison Square Garden – New York, NY*
May 19 – Andrew J. Brady Icon Music Center – Cincinnati, OH*
May 20 – Ascend Amphitheater – Nashville, TN*
Aug 12 – XL Live – Harrisburg, PA
Aug 13 – Mass MoCA – North Adams, MA
Aug 14 – Beak & Skiff Apple Orchards – LaFayette, NY
Aug 19 – Royale – Boston, MA
Aug 26-28 – Thing Festival – Port Townsend, WA
Aug 28 – Vogue Theatre – Vancouver, BC
Sept 16 – Primavera Sound Festival – Los Angeles, CA
*With Haim