This article originally appeared in the April 1993 issue of SPIN. In honor of The Lemonheads' It's a Shame About Ray turning 30 and the band's set at our SXSW event, we've republished it here.
IT'S FAST APPROACHING 5:00 A.M. IN THE WANE OF A BREEZY AUSTRALIAN SUMMER NIGHT, and Evan Dando is sitting on the ninth-floor balcony of my Sydney hotel room obliging a record company publicist in New York with a phone interview. Bored for the first time during the course of this long evening, I dig an old interview tape from my bag and stick it into my cassette player. "Hey, talk to Mark from SPIN a second," Dando tells the caller, as he becomes interested in the tape. The singer-songwriter-guitarist presses the Walkman to his ear, as the Atlantic rep, who is calling from about 10,000 miles away to revise Dando's press bio, enthuses about how great Lemonheads are.
The recording is from the first time I met Dando, last summer in Boston just before Lemonheads' It's a Shame About Ray ("Mrs. Robinson"—less) was released. On the tape, Dando is explaining how he's found solace in frequent Australian sojourns. Dando retrieves the phone and begins repeating phrases directly from the still-running tape, in response to the guy's questions about Australia.
Dando is one of the few "subjects" I've encountered whose personality can't adequately be conveyed on paper through quotes or descriptions of his mannerisms (or even through his own songs). You can see the wheels turning in his head when he speaks. Slowly. And there's no figuring what he's going to say next. Not that he's crafting his words for greatest impact. Not that he's stupid. Not that he's perpetually stoned. He's just sort of thoughtfully punch-drunk and decidedly strange at the same time. He punctuates the steady releases of surfer-boyish oddness with a wheezing frog croak of a laugh and a wide, goofy grin.
"At first some people think he's an airhead or a flake," says longtime friend and former Lemonhead Juliana Hatfield. "But he just tries really hard to be nice to everybody. He has an amazing understanding of people. He's brilliant. He's not like other people."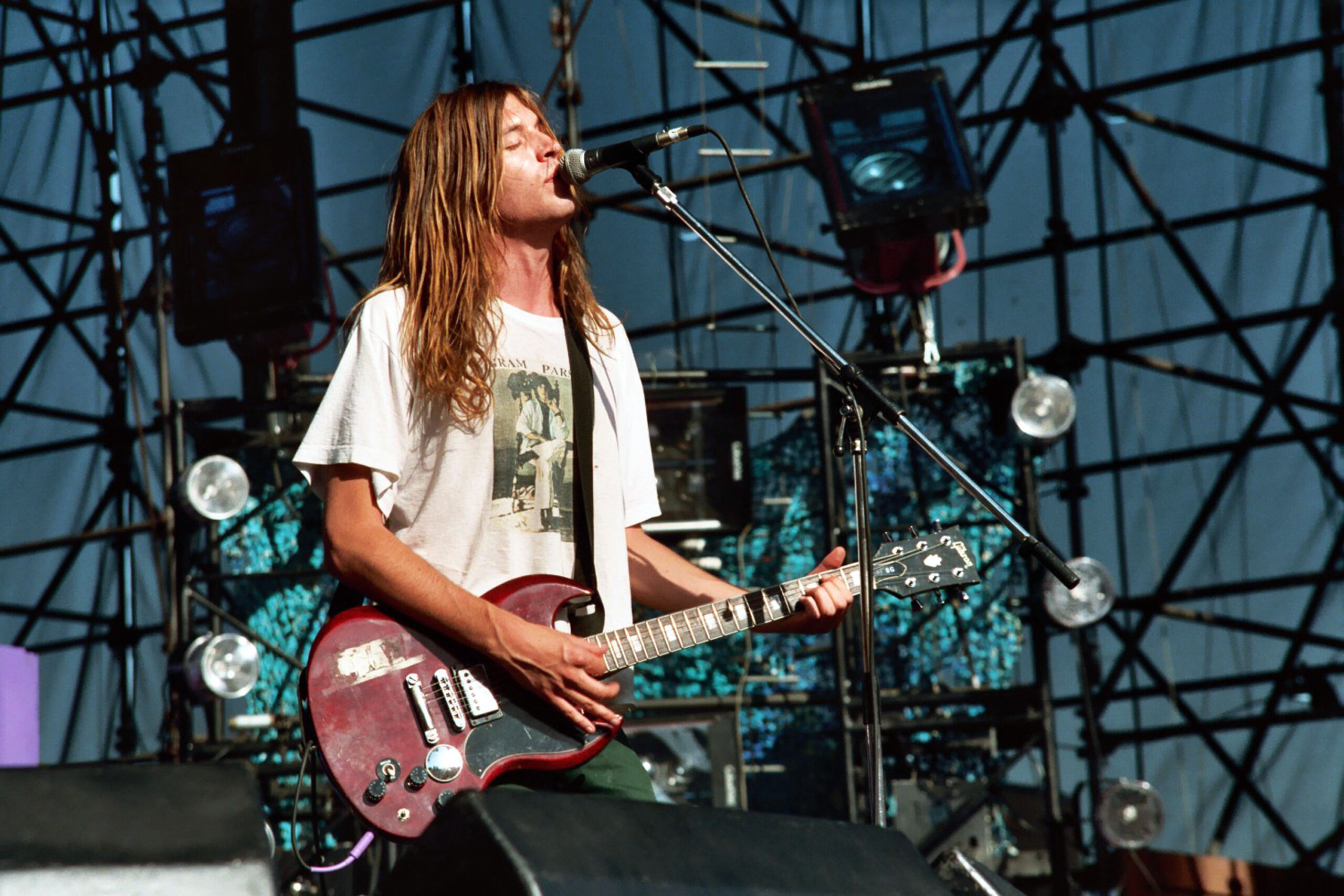 "I WON'T HAVE ANYTHING TO DO WITH THE LAVISH TREATMENT THE RECORD COMPANIES lay on," Dando emphasizes. "I don't need plush hotel suites. I'd rather take the bus, sleep on a floor, and eat at cafés." Or so an English tabloid has just "quoted" him as saying. Dando is amused by the largely fictional article, which labels him a "tramp" who lives in his "beat-up Mustang." He's pleased that the piece dubs him "dippy Dandy" (a nickname that could surely come to rival his title of "alternahunk"), but is disturbed that it claims he's 27. ("I'm 25, man," he mumbles in dismay.)
It's true that Dando is becoming more and more rootless as success swallows up his schedule. Despite a nomadish existence, Dando has found a home away from homelessness here in Australia. From the title track of It's a Shame About Ray to the new single "My Drug Buddy" (or "Buddy," as the spin doctors of radio-friendliness have rechristened it), the majority of characters in Dando's songs now spring from his experiences down here in 'roo land.
"Ray wouldn't exist if Evan hadn't come here," says Lemonheads' latest addition, Nic Dalton. Replacing Hatfield on bass (who had taken over for original bassist Jesse Peretz), the native Australian is a ringleader of the Sydney scene. Owner of the record label (and eclectic Sydney shop) Half a Cow, the energetic Dalton plays in, writes for, and produces numerous local bands, including Godstar (now featuring Dando on drums), Hummingbirds, and Smudge. When Dalton and Smudge's Tom Morgan met Dando on tour, they quickly welcomed him into their circle of rock.
"Nic and Tom got me back realizing how much I love music," Dando explains. "I'd sort of forgotten."
"There's a whole different creative mindset there," says Lemonheads drummer David Ryan. "When Evan's in Boston too long he gets so depressed. He used to get really self-destructive and want to break everything."
Dando is a long way from Boston, where he and longtime pals Ben Deily and Jesse Peretz recorded a demo as the Whelps in 1986, passing a tape to Curtis Casella, head of local Taang! records.
"It sounded so familiar at first," says Casella. "Exactly like the Replacements."
It turns out Casella was listening to the wrong side, which actually was the Replacements, but soon the tape was flipped, and he was impressed by the "intense energy" of the band's raw, passionate postpunk rock. Casella agreed to help distribute a single, "Laughing All the Way to the Cleaners," under its new name, Lemonheads. The coming months saw their first live gigs (one with Boston's fledgling Pixies opening) and the thrashing three-chord debut album, Hate Your Friends (which included a cover of "Rabbit" by Australia's Proud Scum, Dando's first flirtation with music down under).
Lemonheads continued to gain a cult following with 1988's Creator, but it was around then that, as Casella puts it, "weird shit started to happen." Co-leaders Dando and Deily weren't getting along, and Casella was adamant that Lemonheads, against their will, record Suzanne Vega's "Luka," which they'd played live as a joke. Despite the friction, "Luka" was waxed, and the third album, Lick, was stressfully pieced together. Then Dando quit.
"All of a sudden it was a wall of Deilys," Dando explains, referring to Ben Deily and his brother Jonno, who had joined the band. "They're nice guys, but they were annoying me. They were in school. I left to join the Blake Babies 'cause they were dropouts like me [Dando had bailed out of Skidmore] and just wanted to play music." A few months later, as the "Luka" video was embraced by MTV, and Lick conquered the college charts, Lemonheads were offered a European tour. Dando decided to come back, but Deily was hesitant to leave school.
"It's still hard to talk about," says Deily, now playing with his brother in the Boston band, Pods. "It's deeply personal. I just made a decision to step aside."
The former best friends have barely spoken since. Over three years later, a Pods four-song seven-inch EP titled It's a Bummer About Bourbie deals with the split through its bitter, wrenching "Name in Vain." The track accuses Dando of having a penchant for self-advancement at the expense of his friends.
"He writes songs saying I'm an asshole," says Dando with a shrug. "I guess it's his way of saying, 'Hi.'"
Deily calls the song an "open letter" that means no harm. "Evan's a tortured genius," says Deily. "He's much more tormented than he lets on."
Tales from the dark side of the happy-go-lucky Dando include his infamous nightmares and bouts of sleepwalking (sometimes with his guitar). In Holland, on the 1989 tour, Casella woke to witness a frightening episode: "Evan was perched on a sink like a bird, screaming gibberish at me, like slurred satanic messages." Drummer Ryan remembers nights in hotels when the sleeping Dando would leap into the bathroom screaming that someone was under the bed trying to kill him.
In his waking hours, Dando, along with Peretz and Ryan, went on to record Lovey, Lemonheads' major-label debut, continuing to dabble in the heavy, fuzzy guitar-slam of his beginnings, but experimenting with an almost classic-rock feel. Then came It's a Shame About Ray, which further turned down the amps in favor of cascading acoustic pop. The album boasted less inconsistency than any previous Lemonheads work, and highlighted Dando's simple storyteller songwriting.
Strangely enough, just as "Luka" once propelled the band, "Mrs. Robinson," another record company request, scored Lemonheads their greatest commercial success. The song, which was tacked onto the Ray album against Dando's wishes, was recorded as a promotional single and video for the 25th anniversary of The Graduate. "Some people, probably wearing Italian shoes, said, 'Hmm, we need to get The Graduate out to more of a flannel wearin' kind of audience; " says Dando of the song.
Dando now has his sights set on the next record, with the working title Come On Feel the Lemonheads. The new songs, many co-written with Sydney's Tom Morgan, mark a return to the heavier punch of earlier Lemonheads stuff and to the band's loud live shows.
"In the wake of Nirvana, I lost the need to rock," he explains. "Now the world's safe for me to go loud again."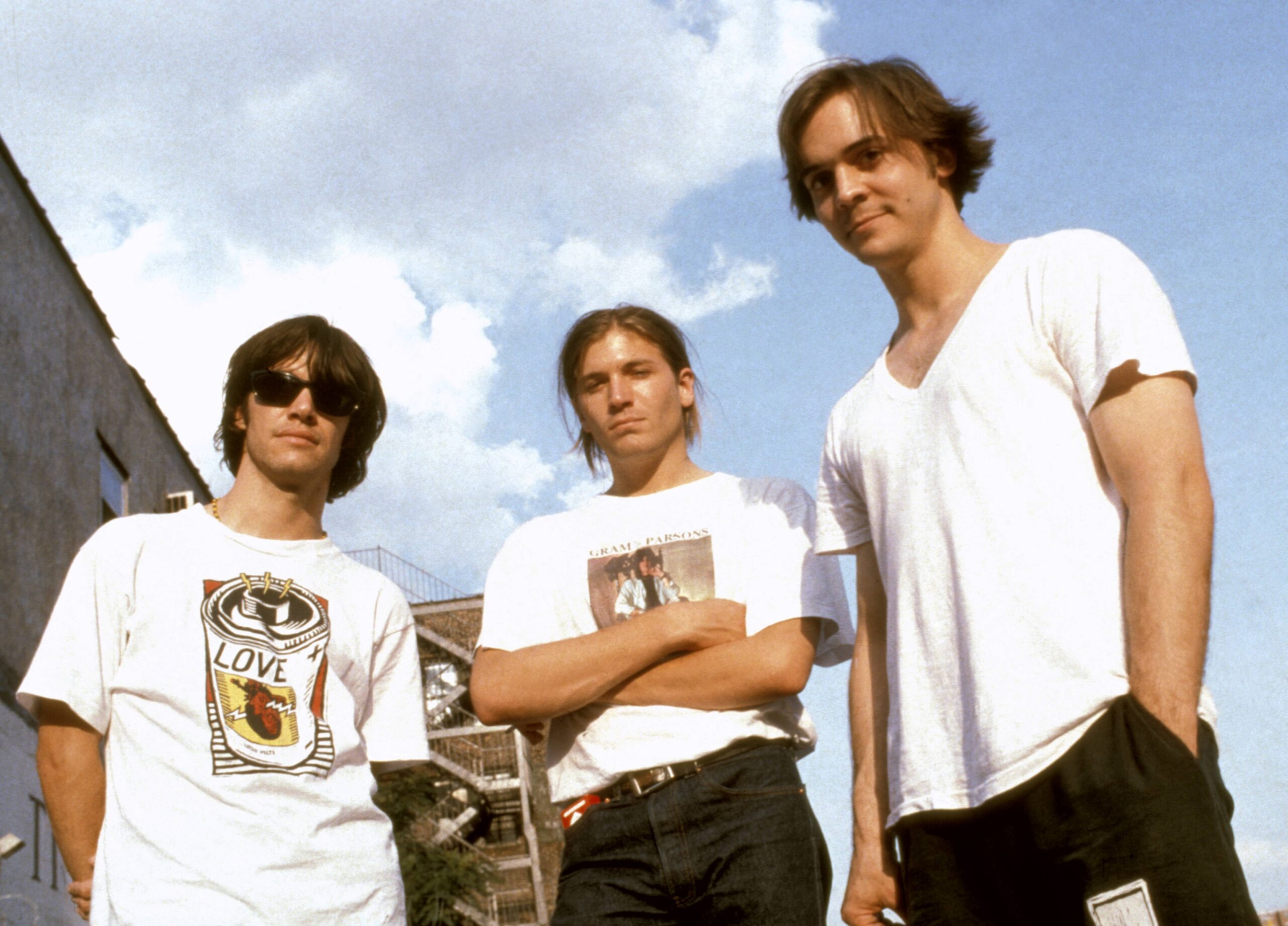 THE SUN'S COMING UP IN SYDNEY AS DANDO SAYS BYE TO THE record company guy. "Can we listen to this interview tape for a while?" he asks me. "It's very educational."
We finish listening to the old one and then move on to the tapes we've made in Australia, during three days of wandering the beaches and visiting Dando's many buddies. These "interviews" largely consist of Dando playing his guitar and singing. Dando will play at the drop of a hat. He plays new songs, old songs, his songs, other people's songs. He plays the first song he ever wrote. He makes up a song about me. He plays in bars, on beaches, in strangers' houses, anywhere.
On one section of the tape, Dando makes weird noises into the mike while flicking the pause button off and on. Then comes the long interlude where he's singing obscure jazz songs to groups of teenage girls on the beach. Then there's the segments that document his shouting "flaky Yank alert!" each time we're about to walk by an Australian on the boardwalk. He approaches people with my recorder and asks them for their opinions on "flaky Yanks."
"I'm a show-off," he admits. "I like to be an idiot sometimes. I like singing and saying hi to people. I take offense if somebody doesn't answer."
We listen to him playing a children's song he wrote. "I really want to appear on Sesame Street," he earnestly confesses. "To play and have the Muppets dance around me."
Then we hear the sounds of Dando approaching a nervous mom and her two very shy little girls on the boardwalk, trying to get them to sing. He suggests "Eeentsy Weentsy Spider." "He's in a rock band," I whisper to them. After a great deal of coaxing, the girls launch into a really long song about ducks. "See ya later, alligators," says Dando as they finish. "Bye, Rock Band!" chime the girls as Dando walks away. (Later, Dando insists that SPIN put this entire incident on a flexi-disc in this issue.)
Next there's a discussion about the deep significance of the fact that if you "put an 'i' right in the middle of 'Evan' you get a kind of mineral water." Then a brief "message to each SPIN reader": "Be gentle with yourself. You are a child of the universe. Like the trees and the stars you deserve to be here." Suddenly, Dando gets weirdly serious: "I'd like to say violence is the thing that makes me cry most. It's rude. It's like using your salad fork for your main course and your main-course fork for your salad. It's not to be tolerated."
At one point during our wanderings he leaves his guitar in the trunk of a taxi: "Dippy Dando was at it again today in Tamarama Beach, Australia," he blurts out over the Walkman in a goofy newscaster's voice, "intentionally leaving his ax in the boot of a cab." Later, we meet an aspiring guitarist from Melbourne named Andy, who had never heard of but is deeply inspired listening to Dando wail away in the beach bar.
"People deserve to hear this stuff!" Andy raves. He compares Dando to Thin Lizzy's late Phil Lynott. "You've got a heart as big as this town," he tells Dando, giving him a massive bear hug.
As we listen to the last taped strains of Andy the Aussie playing Ozzy songs on Dando's guitar, the Lemonhead bids me farewell. He's headed for London to do a long series of interviews. As he leaves, lamenting his hectic schedule (and worried that his plane might be forced to crash-land in a country where there's "lots of weird bugs"), I think about something Taang!'s Casella told me: "A few months ago Evan looked at me and said, 'Do I really want to do this? Maybe I should just be pumping gas."
Dando breezes out and disappears into the Australian morning.