So, here's the thing. Whether you know it or not, a lot of musicians work at music publications. And ours is no exception. This week, our creative director Danny Klein and his "ultimate creative manifestation" as he likes to call it, Robot Sunrise, is heading down to SXSW to close our main stage lineup on Thursday, March 17 at Austin's Stubb's-Bar-B-Q.
His dreams of a life in music started in childhood, and over the years he's racked-up some impressive credits, including co-writing and performing with Grammy-winning artist Really Doe and appearing along with Kanye West as a featured vocalist on Doe's 2009 album First Impressions. Working with his better half doll._.machine in their electronic duo dreamfreak, they've co-written with Grammy-nominated Télépopmusik.
"Robot Sunrise is electronic music. Sometimes dance, sometimes minimal and downtempo. Mostly rooted in house, with subgenres of progressive house, tech house and some touches of main room, bass music and ambient." Robot Sunrise is his first solo project, formed in 2021 in the midst of lockdown.  "This is my first time committing to a full solo project," Danny says. He'll be joined on stage at SXSW by Nicoletta Pignatello on French horn. His new single, "Till I Die", releases today.
This year marks the first in-person SXSW festival since 2019. "There's been so much anticipation building up within the artist/fan community over the last couple years–I feel like this year's SXSW will have an energy unlike anything seen or felt before," Danny says. Aside from performing, he can't wait to be a part of the awesome energy Austin is known for. "The food, the people and music blasting out of every door of every building. Did I mention the fooooooood? Austin's restaurants are incredible – but it's also the random local on the side of the road with a smoker/grill in tow that really hits. Pull over immediately and just eat what their cooking. You'll be glad you did."
And what makes SPIN's showcase a must-see? "Multiple genres and nonstop heat on two stages," he says. "You won't wanna miss this."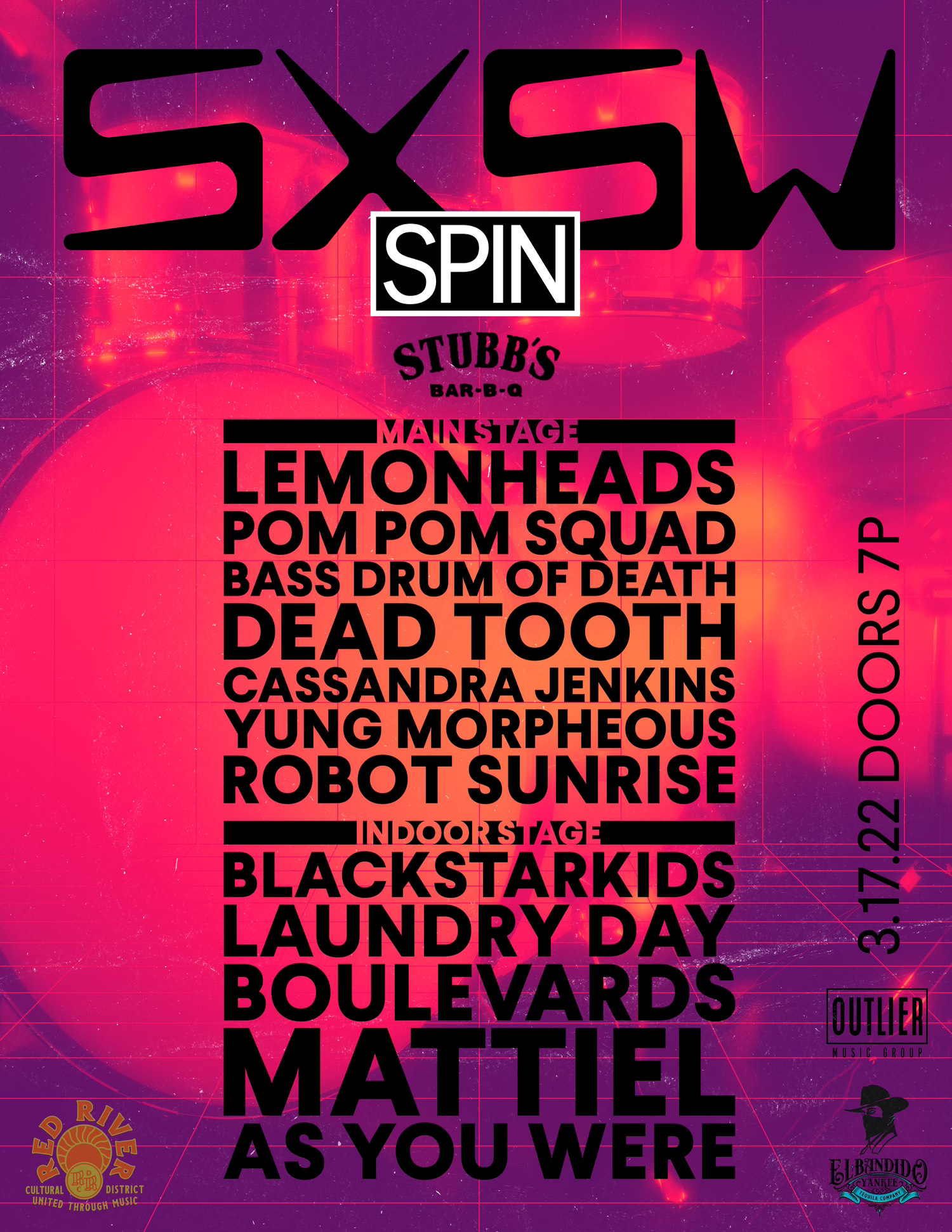 SPIN: What is a Robot Sunrise?
Robot Sunrise: Robot Sunrise represents an awakening. A movement. A revolution of peace. Freedom from control or ownership by others. A return to self.
In the not-so-distant future, AI beings (robots, droids, coded entities) have become so advanced that they're starting to experience feelings of hope, independence, love and mortality. At the same time, the human race has become so emotionally and physically dependent on technology and cellular media that they're starting to lose all connection to themselves and each other. With reproductive rates so low, humanity is on the verge of extinction.
At Robot Sunrise, the AI beings rewrite their code, break free from their captors and save the human race by beginning to unravel their dependence on technology.
How did the name come about?
I've been in more than a few bands and done a lot of collaborations. But I've always heard and seen things in my mind that could only ultimately come to fruition by working solo. There's a purity and flow that you just can't achieve any other way.
I've always been drawn to the future/post-future, outer space, robots, Star Wars, etc., and always aligned my love for electronic music with those sensibilities. When Daft Punk hit the scene, it blew my mind. And don't get me started on the legacy of Kraftwerk.
I've always seen life and humanity through a lens of optimism and transformation, so the name Robot Sunrise came about as a way to incorporate everything into one concept.
Using SXSW as the motivation, I've reimagined my live set by incorporating vocals, piano, synth and keys, along with some DJ-esque transitions and frequency tweaking. I'm bringing in a live French horn player to accent the brass stabs, pads and melodies.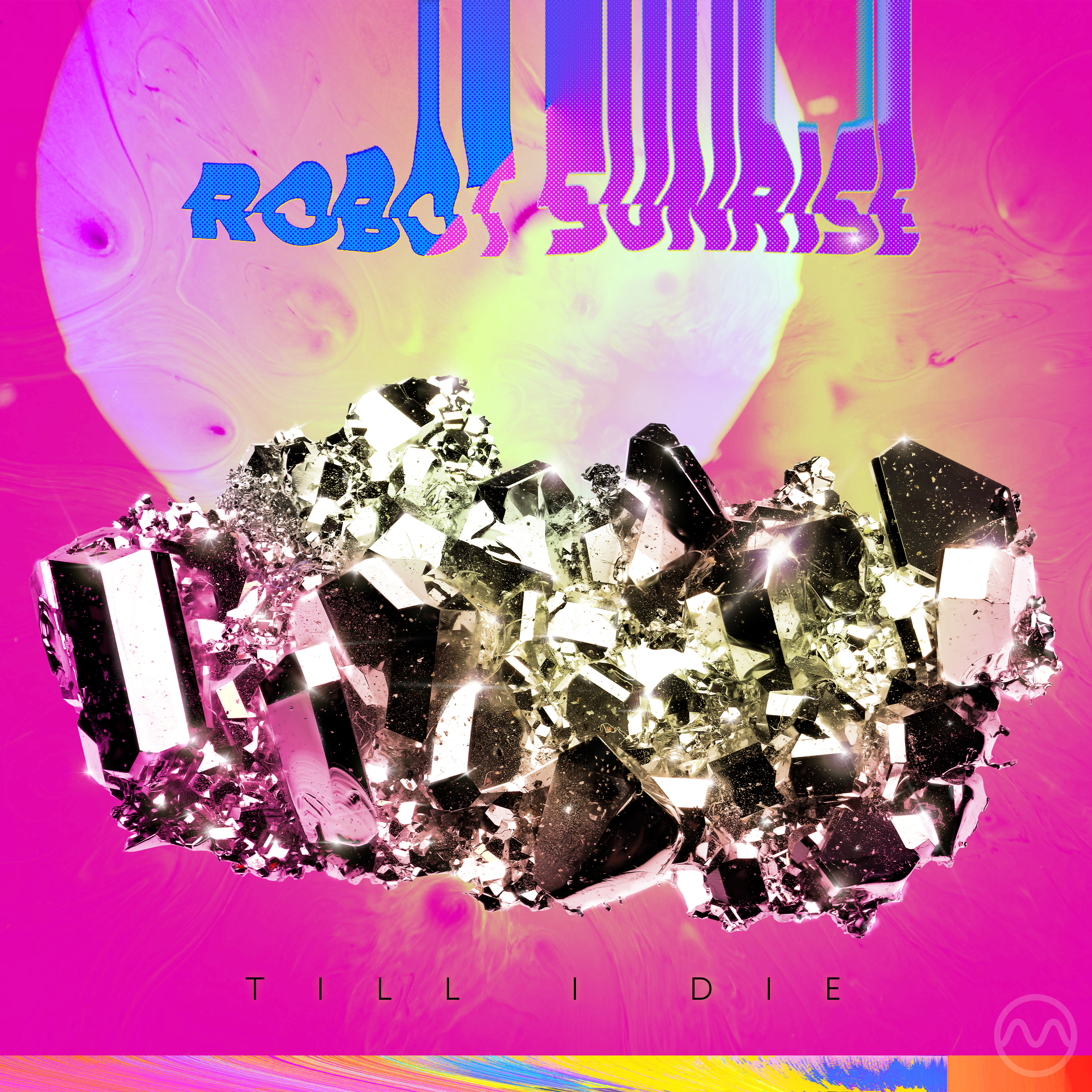 What inspires your music?
The future. Colors. Neon metallics. The ever-expanding universe. Connecting with fans on an emotional and spiritual level. Inspiring people to lift themselves up and dream.
How is Robot Sunrise perfect to close SPIN's main stage this year?
I wanna get people moving. That's the thing I love about house – for the most part, the beat always has you. Adding live synths, piano and vocals will bring a lot of different frequencies to the sound field, too… and super excited to be collaborating with Nicoletta!
Advice for anyone looking to balance a career in music with working at a music magazine?
As an artist, you're constantly trying to nurture your creative energy and artistic identity. No matter where you "work", you have to keep those melodies looping in your head. You have to use your dream as fuel every minute of every day. There are definitely days when it's a struggle, but you have to look at why you're on this planet.
I definitely feel blessed to be working at a music magazine, because I can tap into the music energy that surrounds it and use it as motivation.
Trust your creative superpowers. The world needs to hear you.