Since the early 1980s, independent label Devil in the Woods has released music from a wealth of future indie-rock greats, including Bright Eyes, Grandaddy, Death Cab For Cutie and Sparklehorse, and eventually grew into a glossy print magazine. But in a surprising pivot, founder Mike Cloward shifted the company during the pandemic from its longtime San Francisco base to Mexico City, where it is now pursuing a new mission to introduce Latin rock acts to a worldwide audience.
The latest step in that direction is Espacios Vacios Vol. 2, a compilation of established and up-and-coming female-powered artists that was released on March 8 to commemorate International Women's Day. It's part of Devil In The Woods' robust slate of upcoming projects powered by female musicians, with net proceeds from vinyl sales earmarked for social justice organization Equis Justicia Para Les Mujeres.
Music fans unfamiliar with the 11 artists on Espacios Vacios Vol. 2 will still find plenty to enjoy, from the minimal but hooky synth-pop of Micca Mont's "El Camino," to Vanessa Zamora's Tame Impala-esque ode to magic mushrooms "PSILOCIBINA" and Cuarto Paisaje's gorgeous, reverb-laden "Salir De Equi," which recalls Summer Sun-era Yo La Tengo.
Carla Sarinana serves as Devil in the Woods' label manager and is also a member of long-running Latin rock group Ruido Rosa. She met Cloward after the latter began making regular trips to Mexico City to check out the music scene, and eventually accepted his invitation to play a key role in Devil In The Woods' rebirth.
"I think it has been a breath of fresh air in the Latin music scene," she tells SPIN by Zoom. "Me being a musician, I understand what artists are looking for with their teams. And me working with other labels, I know what's missing, which is the one-on-one relationship with the bands to understand their wants and needs. In two years, we've grown into one of the most exciting and refreshing labels in the Latin indie rock world."
The label's focus on female musicians was a natural selling point for Amor Amezcua, who records as Myune and whose song "Cabalgando por la realidad" debuts on the new compilation. "Carla is very into the scene and supports every gender, but especially women," Amezcua says. "That's so comforting for me. This creates a community of support, which is very important. Let's lift each other up together."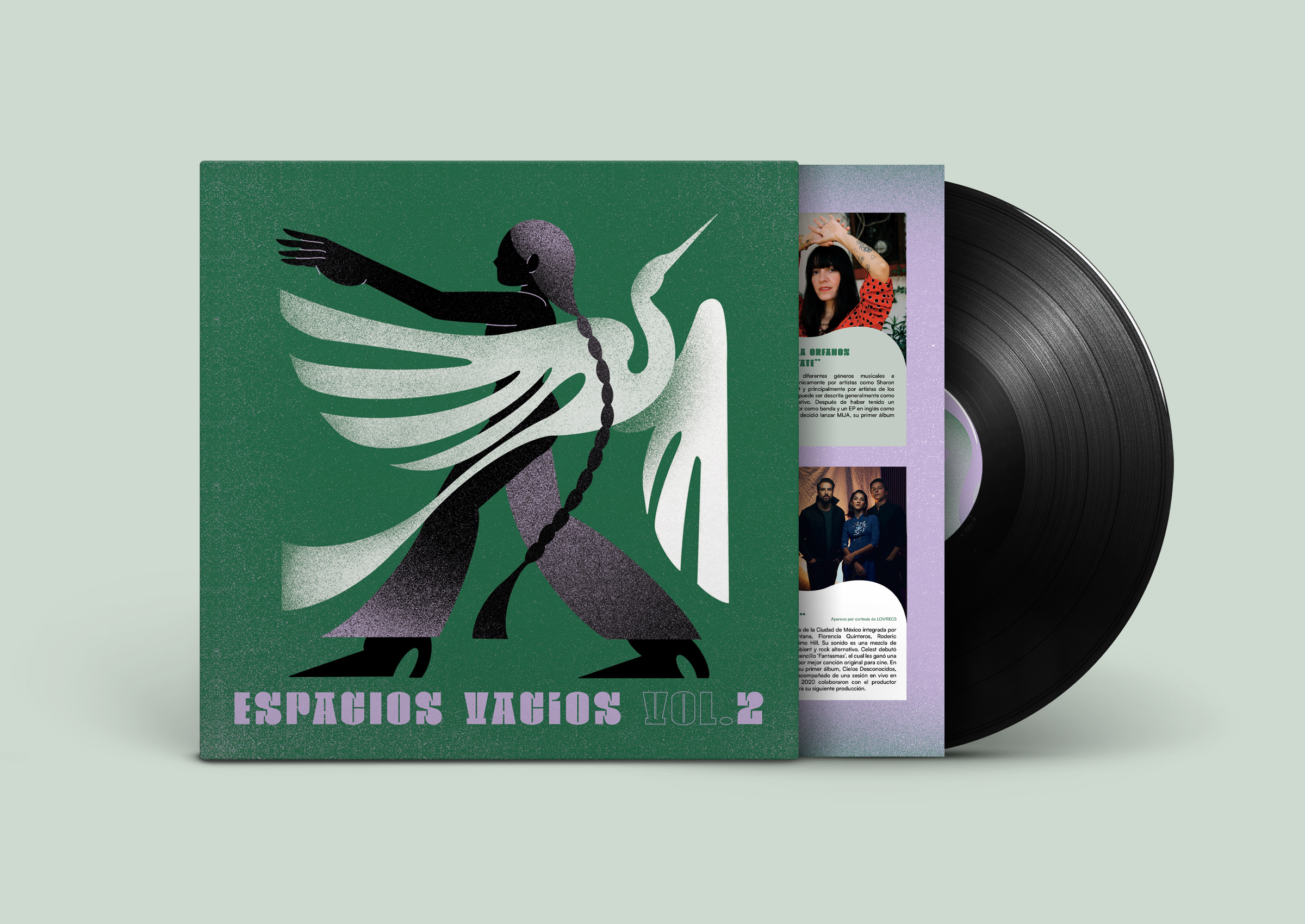 "It's exciting to see so many new female projects, and the beautiful variety of different sounds," Sarinana adds. "It's important to us to get the word out about how strong the music is from female projects in Latin America, and Mexico specifically."
Devil In The Woods' latest releases include singles by Tres Leches, Los Flakos and Victoria Reed, an EP by El Shirota and the debut full-length from The Froys, with Myune's new album arriving on April 29. The label celebrated the release of Espacios Vacios Vol. 2 with a two-day event at the newly opened House Of Vans in Mexico City, which is helping expand the already thriving scene there. Spotify has also signed on as a major partner and will feature the compilation on its billboard in New York's Times Square on March 24.
"There have always been good bands here, but specifically now, there's way more support and acknowledgment between them," Amezcua says. "Audiences seem more open to experiencing different things, and new venues have started to open up," Sarinana offers. "That motivates us to keep going."