March 21st marks World Down Syndrome Day, and Delta Spirit is honoring the community with a video for their latest single "What's Done Is Done" stars two actors with Down syndrome: Jamie Brewer (American Horror Story) and Zack Gottsagen (The Peanut Butter Falcon). The visuals tell a heartwarming love story between the pair and were directed by the band's longtime collaborator Michael Parks Randa and produced in partnership with the Global Down Syndrome Foundation.
"Before starting Delta Spirit, I worked in an adult transition program for people with disabilities and it was such a rewarding experience. As a society, we really underestimate the capabilities of the disability community, especially in the creative arts," singer Matthew Logan Vasquez said in a statement. "We've been collaborating with Randa for years, and after seeing his inclusive film Best Summer Ever, we were energized by the idea of doing our part to help further inclusion in the music industry."
"When he brought Zack and Jamie to the table to tell a love story between two people with down syndrome, the band was so excited. They're both incredibly talented – I loved Peanut Butter Falcon and American Horror Story," he added. "Having a niece with down syndrome, it's really important for her to see herself on screen and feel included." 
In addition to the new song, Delta Spirit announced their sixth studio album, One Is One. The 10-song set was produced by the band and Jason Kingsland (Band of Horses, Belle and Sebastian) and mixed by Matt Pence (Jason Isbell, The Breeders).
"One is One essentially says, 'What is life all about? Here are some observations,'" Vasquez said.
The album is slated for a May 20th release via New West Records and can be pre-ordered here. Delta Spirit embark on tour to support the album tomorrow. Check out tour dates here and see the One Is One album art and tracklist below.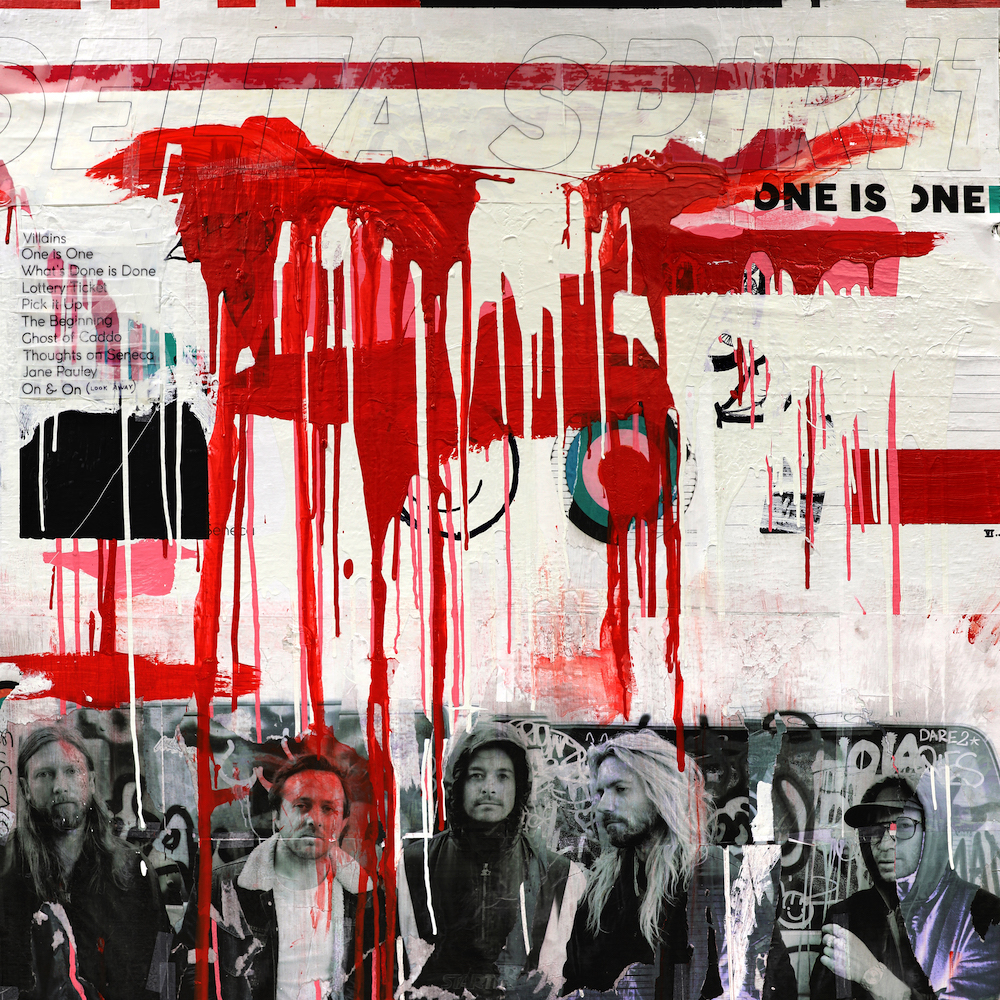 Delta Spirit — One Is One
1. Villains
2. One is One
3. What's Done is Done
4. Lottery Ticket
5. Pick it Up
6. The Beginnin
7. Ghost of Cadd
8. Thoughts on Seneca
9. Jane Pauley
10. On & On (Look Away)