Two years ago, Jamil Rashad decided after three studio albums, he was done playing small.
"I wanted to be in the conversation of artists like Leon Bridges, Black Pumas, the Thundercats of the world," Rashad eagerly shares with SPIN. So in the summer of 2020, the North Carolinian soul-singer who goes by the name Boulevards, fired off a string of direct messages to artists he admired with his new music and an invitation to collaborate.
"I felt like I was on the verge of something good," Rashad says. "It took me records to get to this point."
The faith and persistence paid off when Blake Rhein, the guitarist of Durand Jones and the Indications, sent a DM in response, agreeing to produce his new record. Electric Cowboy: Born In Carolina Mud, was released via New West Records' imprint Normaltown Records last month.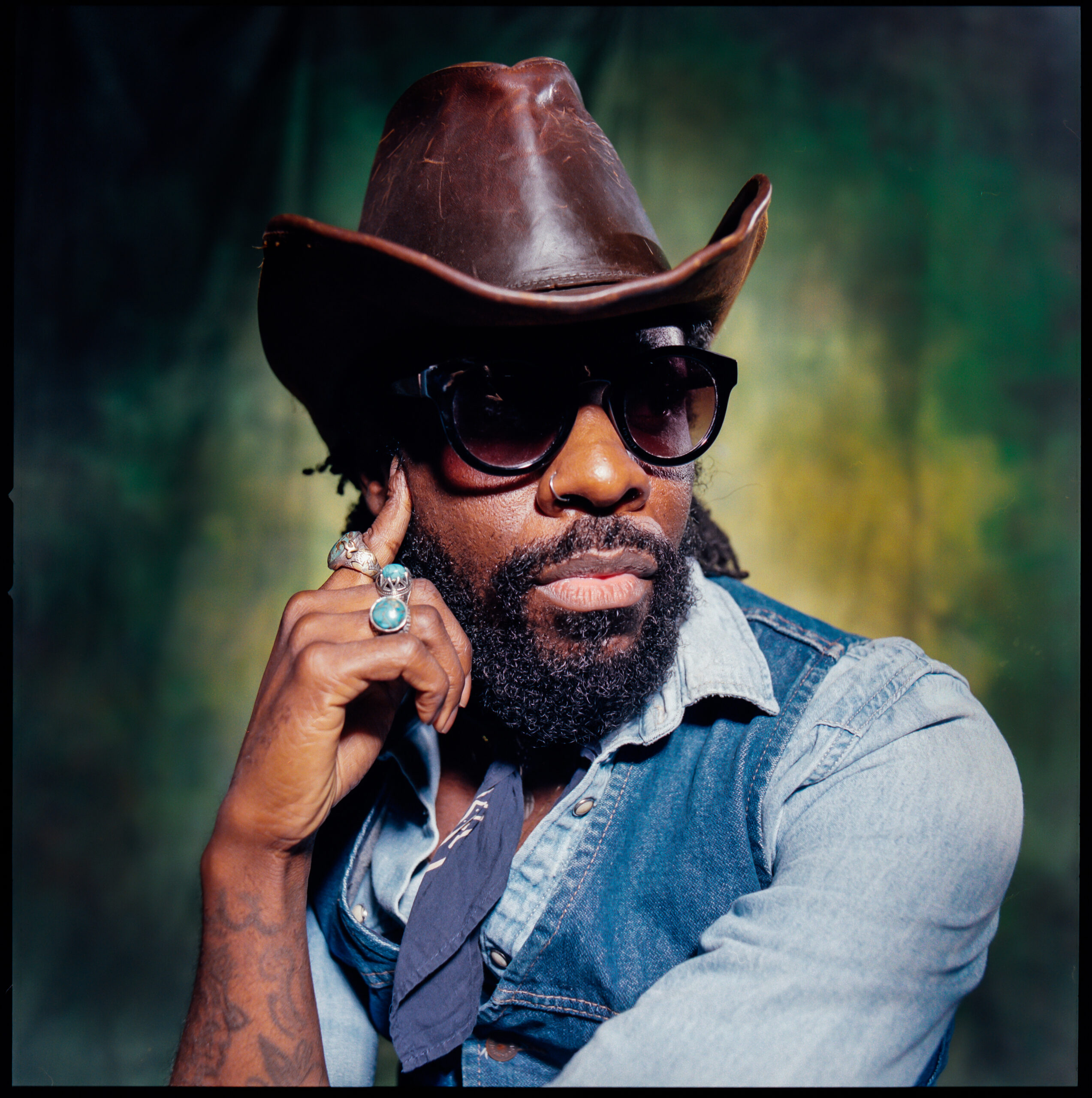 Electric Cowboy blends old-school funk with unexpected strokes of country, jazz, and punk rock. The album's lyrics share the story of Rashad's battles with alcoholism and addiction, yet its silky groove is steeped in its western mystique. Just like his predecessors, Rashad found a way to push past his demons — by igniting a classic funk atop the ashes of his pain.
His voice swings with remarkable ease, even as he sings about caving in to his demons. On the electric guitar-driven "Better Off Dead," the bottle wins: "Money's getting low/ Got nowhere to go, My boss told me to go." Whereas the edgy "Modern Man" is the sound of empowerment:
He don't stand for nothing anymore
Modern man, works hard to be saved
Pick up your feet and make a stand
Electric Cowboy is the first album Rashad has made sober. "For a long time, I was scared to say that I had a problem, whether with infidelity, alcohol, or drugs," Rashad says. "This record was about overcoming that fear. I wanted to make this figure, the cowboy, slaying his demons with alcohol and drugs, and while he's good and bad, he's always trying to heal."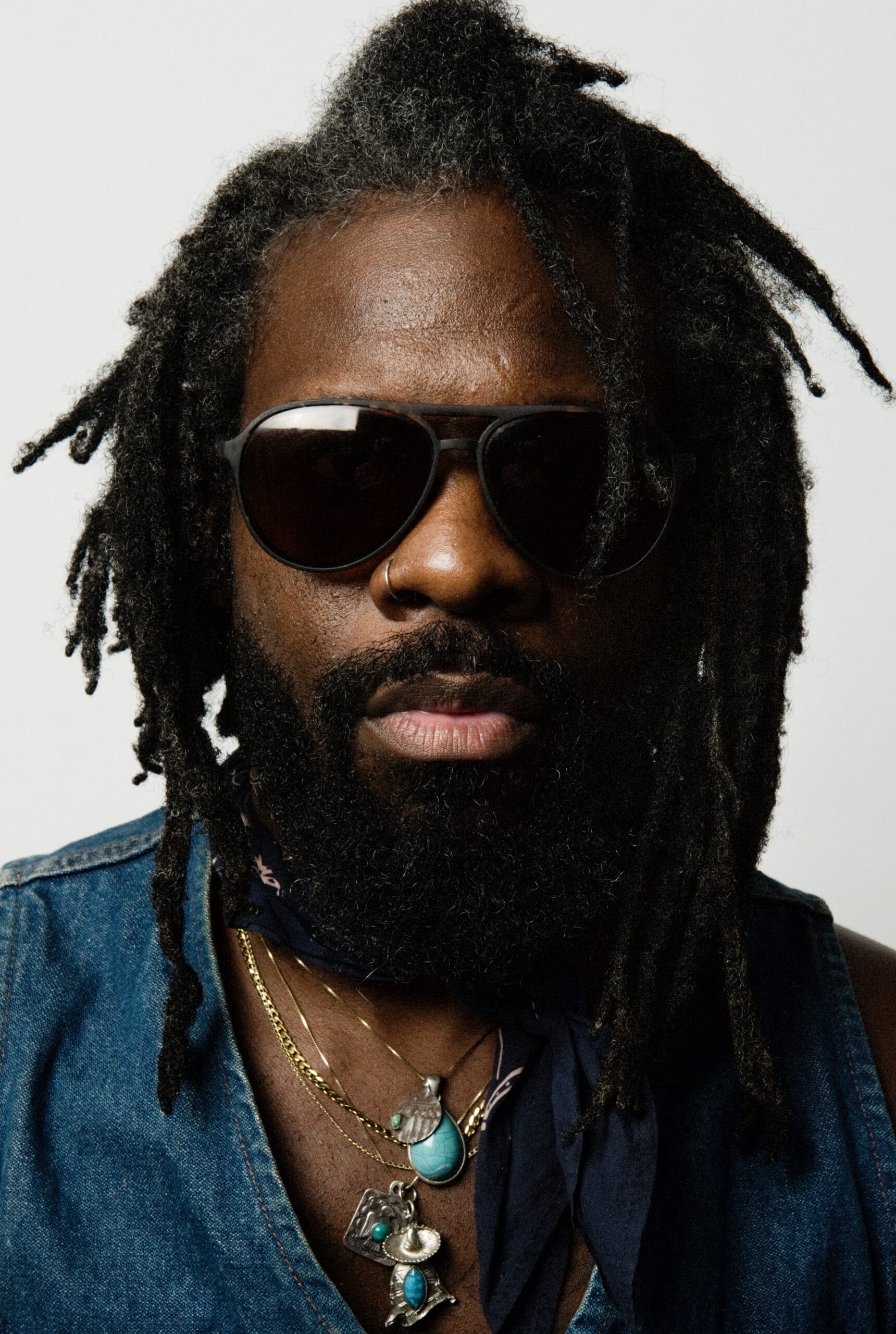 The backdrop of this passion play would be a love letter to funk greats like George Clinton, Isaac Hayes, and Curtis Mayfield. Rashad wanted to make an unabashed testament to the style and flair of these '60s and '70s legends. Aside from the album, Rashad's admiration for his idols shines through like a spotlight in regular conversation, as he, without hesitation, can spit out a list of funk giants.
Rashad built a team of like-minded musicians that he admired, including Twin Peaks singer-guitarist Colin Croom as another producer. He also brought in Black Pumas' Adrian Quesada, country singer Nikki Lane, Macie Stewart of OHMME, and vocalists Ashley Wilcoxson and Leisa Hans.
Rashad sent them rare funk records and they sent him back "skeletons of ideas," Rashad put it. "But things they thought were Boulevards."
A fan of comic books, he admires the Black superheroes and cowboys that were whitewashed until recently. A comic-art Boulevards rides on the cover of Electric Cowboy, with a face as determined as Rashad's.
"A lot of years I've been stuck in the mud trying to get my feet out," said Rashad. "I have been able to shake the mud off my feet, you know, [but] there's still a little bit of mud there."