Wisdom.
The highly regarded philosopher Plato believed that Wisdom was one of four core virtues of the soul. To be wise is to wield information against ignorance through positive action.
When times get tough, it is easy for us to reject all that we have come to know, seemingly willfully ignorant of any advice life has supplied.
I'll be the first to say that such a reaction is valid and fair regarding our mental health. It is a return to what we knew; a familiar setting where we might potentially hurt ourselves and others. Yet if we continue to do repeatedly, our support network may be strained.
Perhaps this reads as harsh, implying "you better be able to listen to yourself at all times and snap out of it."
That is not the case at all. Wisdom builds up over time. What is suggested here, and part of mental health recovery is the determination and resilience to discover knowledge and information so that we can avoid the worse of consequences.
One of my favorite bands is Keane, the British piano pop-rock sensation that swept the globe in the mid-2000s with their album Hopes & Fears and the breakaway single "Somewhere Only We Know." I felt an immense connection to Rex Oaxley's songwriting and the impeccable touch of Tom Chaplin's vocals. Chaplin sings from a deep, broken, personal world.
Chaplin suffers from extreme anxiety.
There are numerous interviews where he details how, outside of the transportive state of performing on stage, he struggled significantly in handling his episodes.
For Chaplin, the way out he instinctively knew was utilizing Cocaine, which developed into a severe addiction. Numerous visits to rehab, the break up of Keane, almost losing his wife, the price of his negation of support and knowledge of alternatives resulted in a life that was pushed to near-death.
He did not fail.
He opened his ears and heart and began to take action.
Here is a quote from an interview with Chaplin back in 2016:
"My addiction took me to the point of death, it really was that bad. I knew at that point the only way out of it was to start talking and communicating, and I did a lot of that through therapy and through psychoanalysis. During that time, I really examined my actions and who I am as a human being and I talked about stuff I was so embarrassed about, so ashamed of for so many years and always kept to myself. I talked about that stuff to another human being, and I suddenly thought, 'hey, hang on. Life is much more bearable when I'm communicating this stuff.'
Listening, digging deep, guides us to a well of wisdom. Most notable in this quote is his mention of therapy.
For folks like Chaplin and me, therapy has been life-changing.
After being hospitalized and diagnosed with bipolar disorder, I still didn't know much about how to act in ways that would alleviate mania and bring me peace.
My friends didn't know a lot about bipolar disorder, and my family was only just beginning to comprehend the matter at hand. Simply put, my support network was in its infancy.
Around six months after my initial diagnosis, I met a counselor who I would continue to see for over five years. When we first began to see one another, we'd have a session just about every week.
Before my time with her, when faced with a difficult situation, I'd likely turn to alcohol or shut down in the face of a problem. It would take me away to a realm where only me and a piano existed.
My tendency to retreat through vices was tricky and hard for me to unlearn – my mental health challenges had tethered me to substances, which I then attached my creative process to.
Chaplin spoke to this as well in another interview when he was hitting walls in writing his solo album The Wave:
"The thing that really stopped me was, I couldn't access the part of myself that needed to be accessed, to write songs. It is a deep, emotional level. Going back to the root of my problems meant when I was home on my own, I would start on the drugs again."
Anxieties and a loss of artistic identity led to relapse. Chaplin found that the more he communicated, the easier it was to avoid such a fall.
As Chaplin dove further into therapy, the good outweighed the bad.
Therapy provides neutral ground for us to explore our previous responses to mental health challenges with an expert whose sole role is to be an active mirror for us to observe ourselves with. Therapists can look at what you present them and relay back information that can be stored and activated in a trying moment.
Therapy empowers us to thoroughly and critically examine our habits and actions to determine what will lead to prosperity and what will lead to peril.
It'd take another column to list out all of the incredible tools and gifts my counselor gave to me in our time together.
She taught me to approach things with intention: a shower, a walk, a meal. She urged me to color with crayons to simplify my mind. She helped guide me to a state where I could create sober, and harness music as medicine.
Therapy is a portal to wisdom, but for many, it can feel difficult to obtain.
Sometimes it comes down to cost, but for the majority it's the daunting task of finding a counselor that holds a certain chemistry with you – it also can be chalked up to expectations.
A therapist is not going to solve all of your problems within the first appointment.
Therapy requires you to give as much as you desire to take from it.
The effort of finding a therapist initially will feel challenging, and may produce some failures. The long-term gain of those first weeks and maybe months of searching, vastly outweighs the short-term obstacles and pitfalls. It is like dating, like finding a lifelong partner. You want to keep searching until you find the one.
Therapists can offer sliding scales to help make it more affordable for you. Once you find a therapist that works with you, they could be part of your life for years to come. The only reason I stopped seeing the therapist I've mentioned is because I moved out of state where she could no longer consult me legally.
Believe me, it is worth it. My health today would not be possible without therapy. Tom Chaplin's eventual return to Keane would not have occurred without therapy.
Wisdom is power. Even if times aren't so bad, I implore you to seek out therapy – the knowledge to be gained could change your life forever.
Do not give up on the pursuit.
About the Author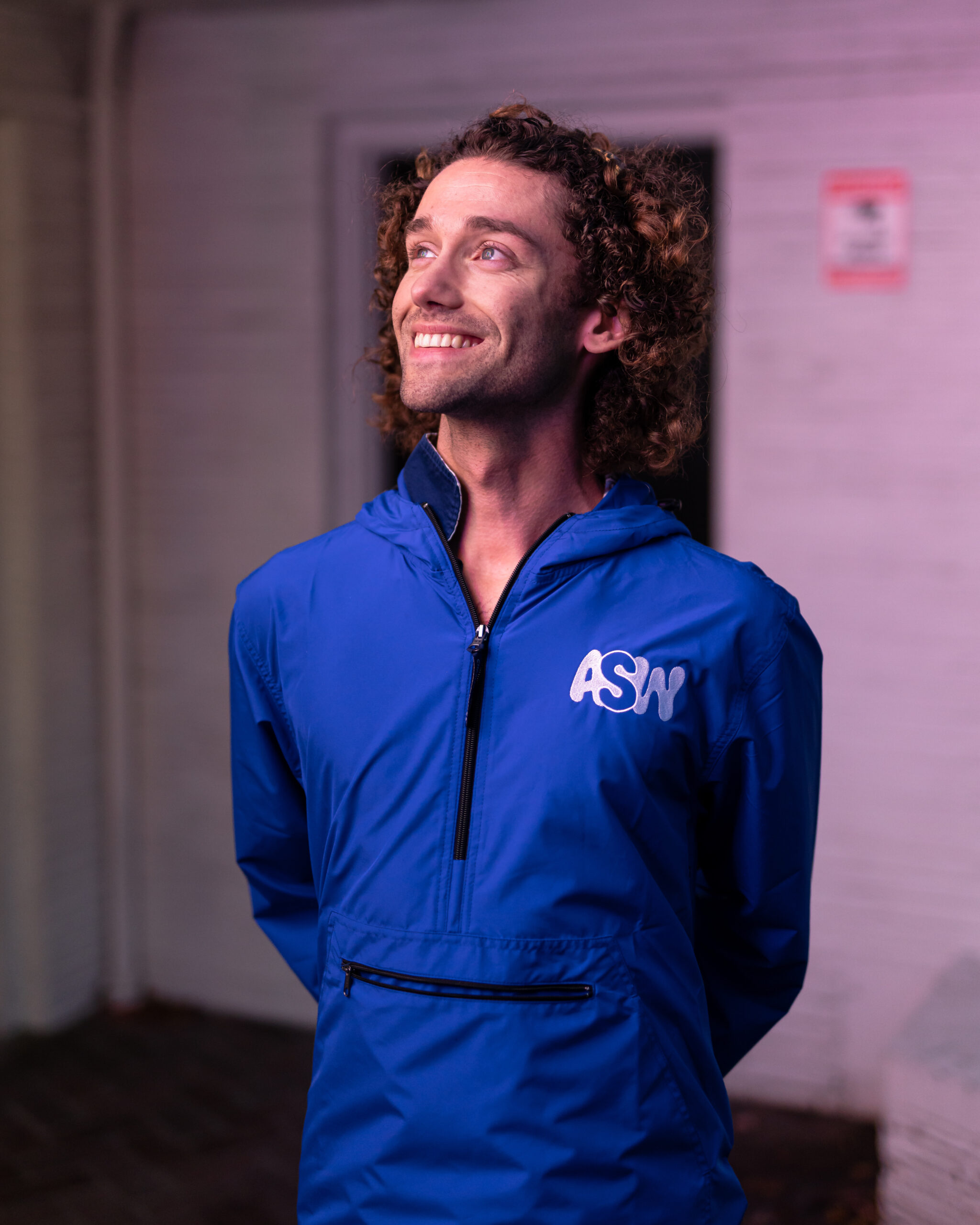 A dance music producer, singer, and songwriter, Alex Wagner (known by his music project ASW), was called an emerging artist to watch by DJ Mag in September of 2021. Currently signed to Tommie Sunshine's Brooklyn Fire Records, he has also had multiple releases on Atlantic Records, remixing artists such as Galantis.
As a crisis counselor for Crisis Text Line and certified peer counselor with the state of Washington, he has organized multiple mental health awareness events leveraging the power of music and the arts. He is launching his company Grooving for Good this year. He currently resides in Seattle, Washington. You can follow him on Instagram at @asinglewave.