The past week has not been easy; humans unhinged at the ends of barrels and fuse of warheads.
Chaos is on the airwaves, straddling every knuckle of your hands with an involuntary authority that pulls your cheeks to a grimacing expression.
The garden is on fire, the flowers have long gone away in the fields where oil etches slurred lines into the soil, and explosions eclipse the sunsetting sun, setting the horizon ablaze.
In the clutches of survivalism, we are not allowed to possess a state of positive wellbeing that we deserve as living human beings.
Taking in the world in mere seconds as news articles swirl and sentiments are shared can be overwhelming – the horror when history books flicker their pages in frantic song and come to life to write another chapter.
For me, this shortcircuiting moment can render me walking in furrowed pace between my kitchen and bedroom.
When that begins, I know it's time I take a walk outside – without music, messages, or any interruptions.
I step outside, one of the first things I notice is how tense my jaw is.
It's like a seamstress has strung my jaw shut, laced with preoccupations beyond myself with the things I cannot control. A tensed jaw means my words, thoughts, and actions are strained.
I tell myself I can let my guard down. I've been a dog biting at the seams of the criminal I see in front of me – war.
I slowly open my jaw, and move it gently to the left, back to the middle, then to the right, then up to a resting position. I'm becoming aware of how a new world event impacts me, radiates into me, and can be multiplied by my body and mind.
I hold myself accountable for a mind that's hopped the fence and galloped into the stable of other concerns as I see I'm not just thinking about the war. We are identifying the problems. This is important.
Having one compartment bust open and come apart does not mean its energy dissipates in entropy. It knocks against your other compartments and doesn't wait to be let in.
I need to set a proper environment for these thoughts – sorting through them one by one. I am saying literal observations to myself either aloud or within my head. These observations are rooted in the present. You can see why I like flowers; they are rooted in the solid ground and can ground us by observing them, recognizing them, validated by your intentional gaze.
I stare at the flowers, wondering whether Spring has come early.
A few yellow petals can be seen nearby a grey painted stone wall. It reminds me of my home; I'm not within the clouds. I am here. Jefferson Street.
I can begin to put my scattered screams into structured silence. One by one, I acknowledge the compartments I've organized my days with and seal them up.
The air is crisp and tinged with the blessing of water; with intention, a little precipitation goes from being an inconvenience to a gift. I notice how the soft sprinkle clears the air and greet this rain as a welcomed wash over my face. To release me, to free me of what lies outside of my grasp.
Yet my breath is still short.
Shallow clutches for air cannot sustain us. We need our breath. So, I check-in and begin to bring it back into balance. Four seconds in through the nose, four seconds hold, four seconds out through a relaxed open mouth.
My breath has steadied.
I lift my legs with as little resistance as possible to move forward.
I see happiness in the eyes of a stranger, and it reminds me of hope.
I hear a song from a car that reminds me of innocence.
Within the in-between, I can make out words of encouragement for myself.
My entire consciousness can now be examined with the mirror of where I am. Each component that my eye can register can guide me.
The in-between is where new worlds are discovered, heartbreak is mended, and peace resounds. Solutions are surfing the winds waiting to swirl through your ears, poured down into you from a most generous angel (or some cosmic composition.)
We see atrocity and become consumed with rage – valid, right, and should be experienced. Yet proper action will be discovered in the quietest of places – the calm you conjure upon cement or brushed in a dirt trail triggers a beacon for new ideas. When my mind has settled and become present while walking, I hear music – I receive answers. I am reminded of my place in the grander scheme of things and how I can contribute to a larger conversation. A big part of that is remembering to take good care of myself.
Understanding our place in an era punctuated with a continual crisis is no easy task – so let us be as gentle as we can be and listen to our surroundings.
Taking a walk led me back to where I needed to be. Even though I've only come back to the physical place where I once was, it's not the same now. It now works for me to maintain what I found beyond its walls. When I return home, it feels like my home again.
I arrived home to a choir that cheered for me to continue.
Step outside to see what your neighborhood will sing to you.
PS: "A Walk" is one of my favorite songs by Tycho, also one of my favorite bands and a calming force in my life. When you get home from your walk, try putting on the song. You won't regret it. 
About the Author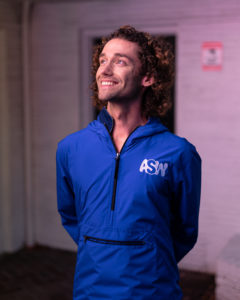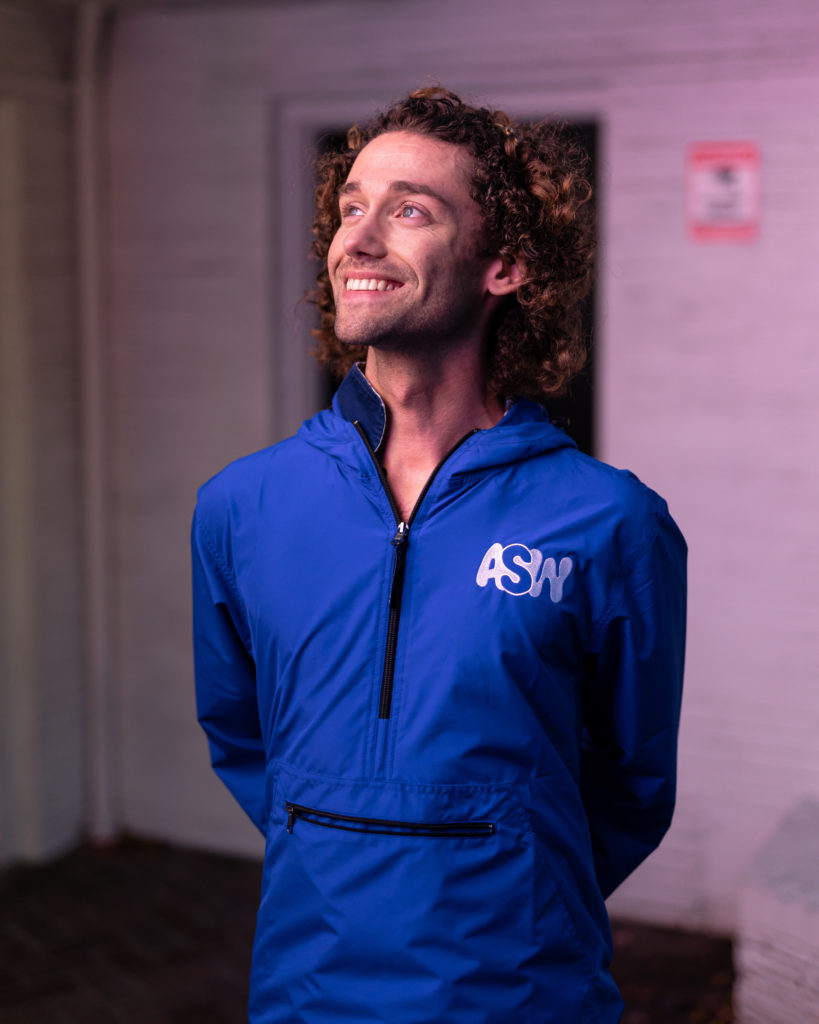 A dance music producer, singer, and songwriter, Alex Wagner (known by his music project ASW), was called an emerging artist to watch by DJ Mag in September of 2021. Currently signed to Tommie Sunshine's Brooklyn Fire Records, he has also had multiple releases on Atlantic Records, remixing artists such as Galantis.

As a crisis counselor for Crisis Text Line and certified peer counselor with the state of Washington, he has organized multiple mental health awareness events leveraging the power of music and the arts. He is launching his company Grooving for Good this year. He currently resides in Seattle, Washington. You can follow him on Instagram at @asinglewave.