Last night, in his State of the Union address, President Biden highlighted how critical it is for all of us to address the mental well-being of ourselves and our communities.
I wanted to share an action I am taking to heighten mental health awareness and education on college campuses – a concept called Grooving for Good.
As a college student, my bouts of mania and depression kept me atop broken glass for years. What made it that much worse was that I had no idea what was happening within me.
Shortly after graduating in 2013 from the University of Oregon, I was hospitalized and diagnosed with having bipolar disorder (type 1). It was a moment that both changed and saved my life.
I've taken my journey full circle to college campuses with years of lived experience and qualifications as a certified peer counselor and crisis counselor.
I have the honor of being hosted by a student-run organization, Pup Support, at the University of Washington to see out the debut of Grooving for Good on May 19th.
Grooving for Good is a non-profit program whose mission is to equip college students with positive experiences and healthy practices, so they have the tools to help themselves and others during a mental health crisis.
Grooving for Good's model empowers student organizations to amplify hope and resilience within their peers through free music-driven, mental health awareness experiential events accessible for all students.
I had created a name in 2021 called Grooving for Good for my philanthropic music-based initiatives. Within it, I designed something called The Dahlia Experience stemming from an EP I wrote about mental health during the pandemic called "Dahlia.
The Dahlia Experience was a short series of music events that raised nearly $10,000 for Crisis Text Line and collectively received attention from esteemed outlets such as LA Weekly, DJ Mag, and SPIN through a PR campaign led by Sloane Creative for the Dahlia EP.
I was grateful to have SPIN Livestream our final event, which alone raised $3,900 in one night.
It was incredible to see how receptive people were to amplifying voices for mental health and supporting those in crisis. We all are like flowers in a garden. We all want to be healthy and bloom.
Alongside partnering with Pup Support, we are collaborating with NAMI Seattle, a local chapter of the nation's largest mental health nonprofit.
Backed by over forty years of experience, NAMI envisions a world where all those impacted by mental illness know they are not alone and are empowered to live a fulfilling life.
You might even see a certain incredible music publication involved too. 😉
Grooving for Good is broken into two parts: The Garden and the Dahlia Experience.
The venue design creates a cosmic garden on campus through light and fabric to help transport the students to a healing environment where they can learn and grow.
The Garden is a 45-minute panel covering four themes: Hope, Resilience, Empowerment, and Support.
Students will be provided art materials and draw and paint to the panel's four themes, led by Pup Support. The creations give them a memento to hold onto after this experience and use during challenging times.
Panelists include NAMI and Pup Support reps, myself, and Tommie Sunshine.
Tommie Sunshine is an acclaimed dance music producer and DJ and adjunct professor at NYU, sober for 16 years, who will speak toward the comorbidity between mental health and substance use.
The Dahlia Experience highlights sharing in solidarity: select students present their poetry, music, dance, and art backed by professional production to illuminate their stories—a student-driven festival of light.
Music, dance, and light have been used throughout civilization to bring people together to exchange ideas and celebrate life. The Dahlia Experience concludes with performances from myself and Tommie Sunshine!
We will make the students feel like the stars of a world that empowers their growth.
Throughout the event, there will be booths operated by NAMI and Pup Support to provide resources and information to students about mental health awareness and what to do in times of crisis.
The event encourages active listening, collaboration, mutual support, trauma-informed perspectives, cultural understanding and reinforces empathy. It highlights a curiosity for improved well-being and provides solutions through creative expression.
After this event, the goal with Grooving for Good is to work with student organizations on twenty campuses next year. Though outreach hasn't started for next year, already three universities have signed on for Spring 2023.
If we reach twenty campuses, that would potentially impact over 650,000 students.
But, for the pilot event to occur in May, we need support.
We have $25,000 in operational costs to cover, so, alongside pushing for sponsorships, we have created a GoFundMe to help raise funds.
If this resonates with you, I would be humbled to have your support in any size of a donation.
The mental health crisis occurring amongst college youth will not go away overnight.
I hope reading about this might inspire you to discover how you can contribute to your community in a way that helps it bloom.
Music is better together, so let's groove for good.
About the Author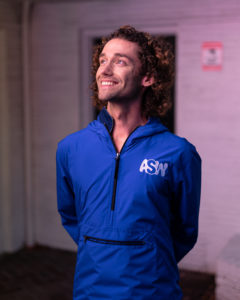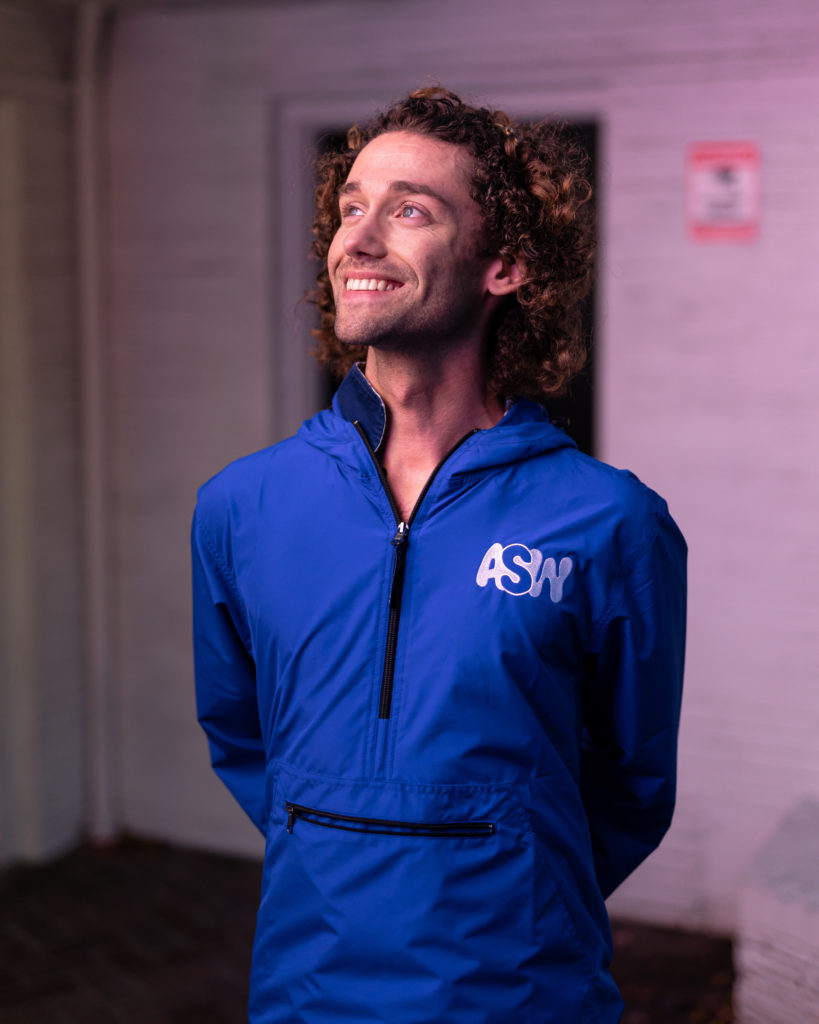 A dance music producer, singer, and songwriter, Alex Wagner (known by his music project ASW), was called an emerging artist to watch by DJ Mag in September of 2021. Currently signed to Tommie Sunshine's Brooklyn Fire Records, he has also had multiple releases on Atlantic Records, remixing artists such as Galantis.

As a crisis counselor for Crisis Text Line and certified peer counselor with the state of Washington, he has organized multiple mental health awareness events leveraging the power of music and the arts. He is launching his company Grooving for Good this year. He currently resides in Seattle, Washington. You can follow him on Instagram at @asinglewave.