Yard Act's James Smith has come a long way from the set of Peaky Blinders.
The frontman – a former support worker, music teacher and sometimes-actor – appeared briefly in the famed BBC gangster drama's third season, where he's shoved unceremoniously by Cillian Murphy's Tommy Shelby in a crowded factory.
Now, Smith is no longer just a face in the background.
Yard Act's debut album, The Overload (released in January on Island Records) has made sure of that. It's an endlessly clever, devilishly sharp post-punk screed on British politics and class warfare. Fatefully, the Leeds-based four-piece now counts Murphy among its most famed supporters.
"Yard Act and The Overload…came to me at a point in my life where I felt like I was stuck in place," the 31-year-old Smith tells SPIN over Zoom from the band van as it races to an Edinburgh record store performance. Smith, wearing bookish glasses, headphones and a black jacket well-suited to the blustery U.K. winter, is excitable and yet contemplative.
The late January appearance was just one commitment Yard Act undertook while jockeying for the no. 1 spot on the U.K.'s Official Charts Company album rankings.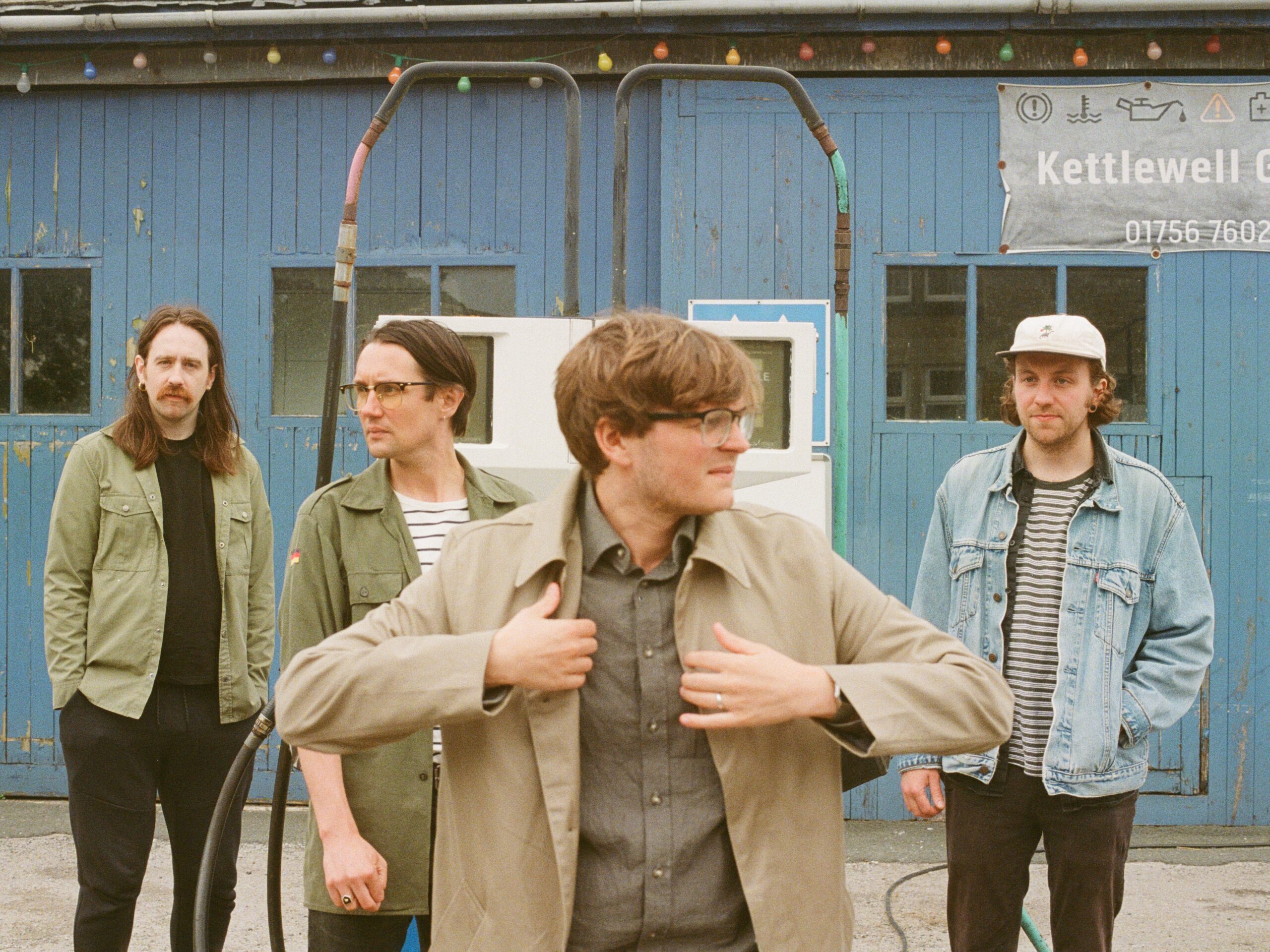 Yard Act finished second behind Years & Years, but beat out the electropop outfit for the top spot in physical album sales. It's the U.K.'s fastest-selling debut album on vinyl this century, according to Official Charts.
As the EP sold at a steady clip, the band landed in prominent rotation at alternative tastemaker BBC Radio 6 Music and caught the attention of Island Records. Smith and company fielded other inquiries but decided to "roll the dice" with Island, the frontman says.
This puts Yard Act in the enviable, yet exhausting, position of saying "Yes" quite a lot lately – the sleeping band in the van behind Smith says as much.
Smith is undoubtedly grateful for the busy schedule, including a forthcoming Coachella 2022 appearance.
"God knows how a Coachella crowd is going to react to the shit we do," he says with a laugh.
Admittedly, few bands make the climb from at-home demos to Coachella in just about two years. It started simply, with guitarist Needham passing ideas to Smith in a "hip-hop, proto-punk project."
The duo actually got the idea to start Yard Act back in fall 2019, when Needham stayed in Smith's spare bedroom for about four months in between houses. Needham and Smith had known each other for years through music and naturally, pub-going.
The first single, "The Trapper's Pelts," was eventually recorded just before March 2020 lockdowns, with Smith using what he calls a simple, cheap microphone to capture lyrics.
Needham and Smith later worked with PJ Harvey producer Ali Chant on The Overload, which Smith calls "a record by a band that weren't a band at the time."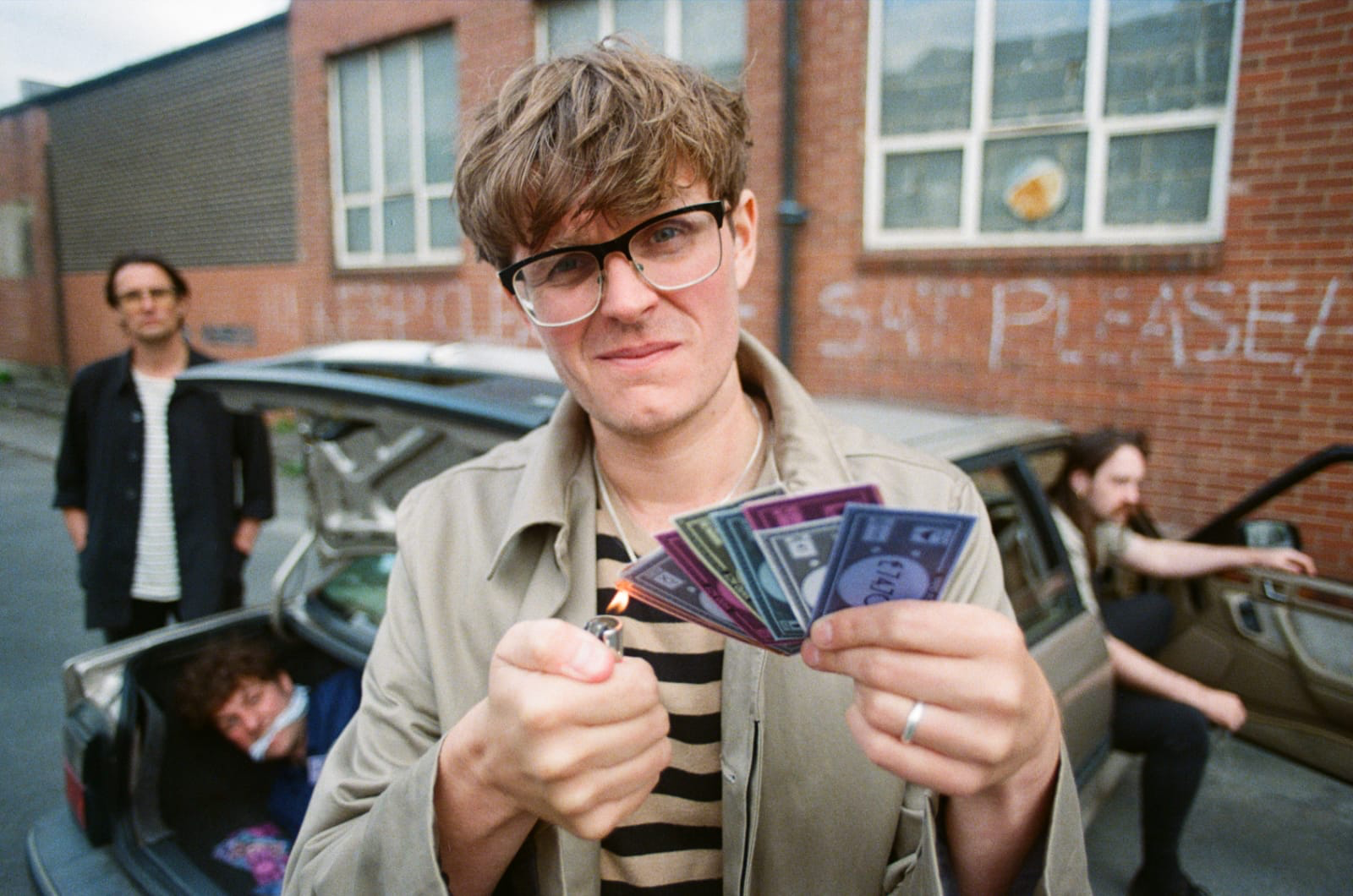 Yard Act is now rounded out by bassist Sam Shjipstone and drummer Jay Russel, powered by Smith's witty, lived-in cultural commentary, spiky, serrated guitar and wiry beats.
"It doesn't really matter what color the bricks are. It doesn't really matter if you can see the nuclear power plant in the distance," Smith says. "Everyone has their vision of that."
In that regard, Yard Act naturally draws comparisons to another razor-sharp British group, post-punk pioneers The Fall and acerbic frontman Mark E. Smith (no relation).
That doesn't bother the Yard Act singer, who says his band's music is presented from a "more widescreen angle."
He does find it amusing that a recent review called Yard Act "a Coachella-safe version of The Fall," with the frontman noting his band's music is "more danceable and tangible in that sense."
The band's next LP could further change critical opinion (about 15 demos are in various stages). Smith expects the follow-up to The Overload to offer more musicianship and, perhaps, fewer lyrics.
"The comparisons are fine because I know we'll outgrow them. We all have incredibly broad tastes… this is just where we're at right now," Smith says. "We'll know that we're doing more than just being a Fall tribute band."