Muni Long is winning.
Her name is finding a home on TikTok, and as of late, the Billboard Hot 100 as her breakout single "Hrs and Hrs" cracks the top 20 on its ascent up the charts. By now, the artist formerly known as Priscilla Renea's new moniker might even be more inescapable than her pen game, which alone is responsible for a decade of transcendent pop hits.
Regardless of what you have or haven't heard of Muni, listeners are scrambling to predict her next-big-thing status, with TikTok even placing her on "emerging artist" lists thanks to her inescapable smash. Muni, whose resume proves she's just as much the past and present as she is the future, has no preference for what you call her.
"I'm at a place where I just want to win," she tells SPIN earlier this month, amid the steady rise of her breakout single. "There's no ego involved. I just want to win. I've been waiting very patiently for a long time. And now that it's here, call me whatever. Just let me in."
Muni Long is in.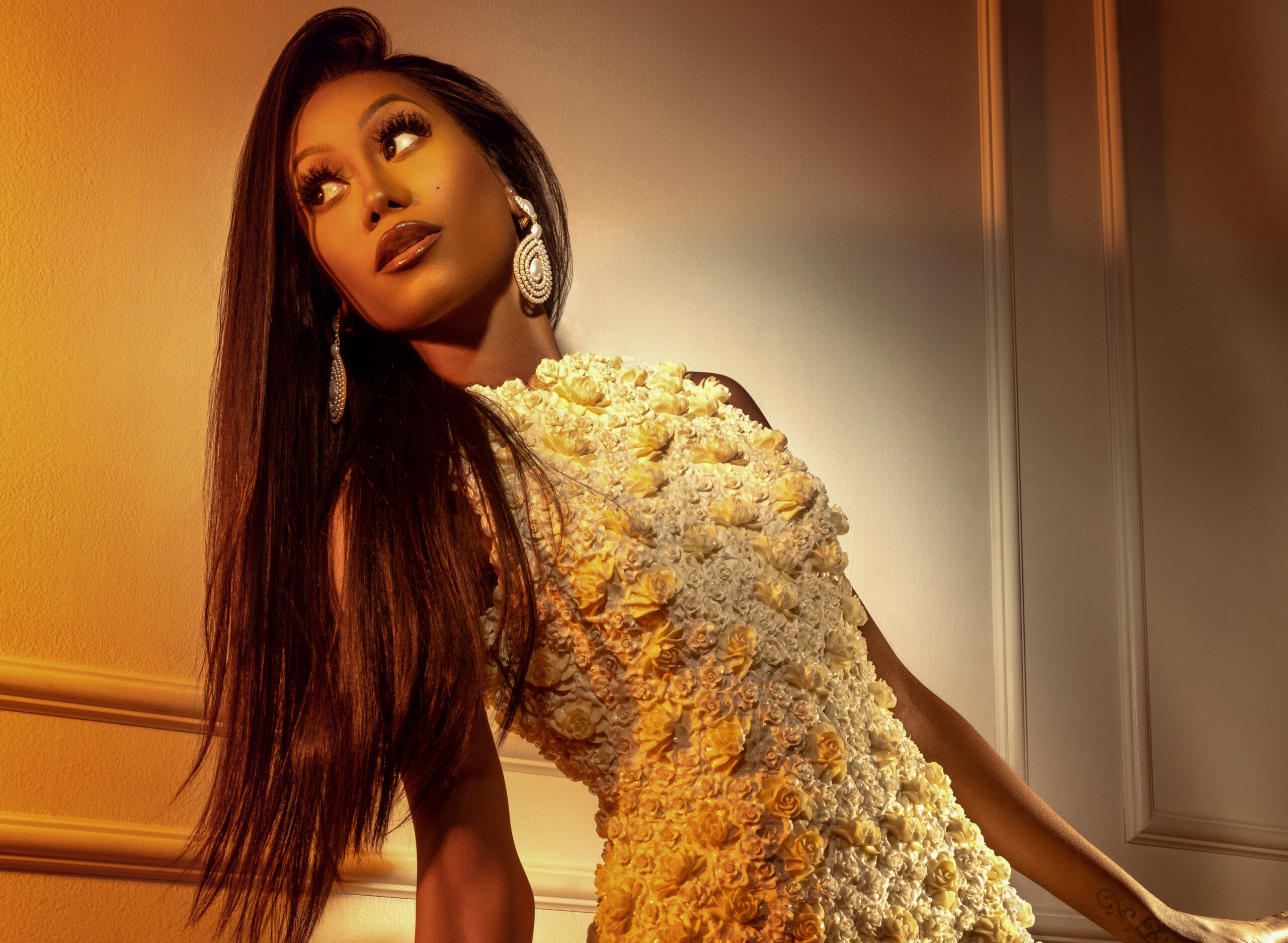 After spending the last 10-plus years writing hits for everyone from Ariana Grande to Rihanna, and creating certified club classics in tracks like Ke$ha and Pitbull's "Timber," the 33-year-old is finally experiencing what it's like to be on the front-end of that success. "Hrs and Hrs"—like most of her songs written within a dream or at her kitchen sink–is the anthem of this year's Valentine's season. The song's rise began to take shape when the LGBTQ TikTok community used the track to back some sentimental videos at the top of the year, and now the babies are even singing it, Muni jokes on the phone.
"I'll be a little baby in a Pamper[s diaper] that can't even freakin' talk, with 'Hrs and Hrs' and 'Time Machine,' both of them," Muni says of her youngest fans. "They can't even talk. I guess that's why I'm curious about that. What is it about my music that is making the babies sing to, like, is it like the frequency of it?"
These are the types of questions the Florida-born writer has asked herself since the song, a selection off her latest EP, Public Displays of Affection, was released on her indie label Supergiant Records. She explains that new surprises have come each day since her EP's release in November, from Halle Berry tweeting the lyrics to Halle Bailey singing the song.
"I'm still trying to wrap my head around how TikTok translates to radio, like reading the charts and trying to understand what is actually happening," she says. "It's new. What I'm doing, and what's happening with my music, and my label, and just everything that I've done, is completely historic. It doesn't happen."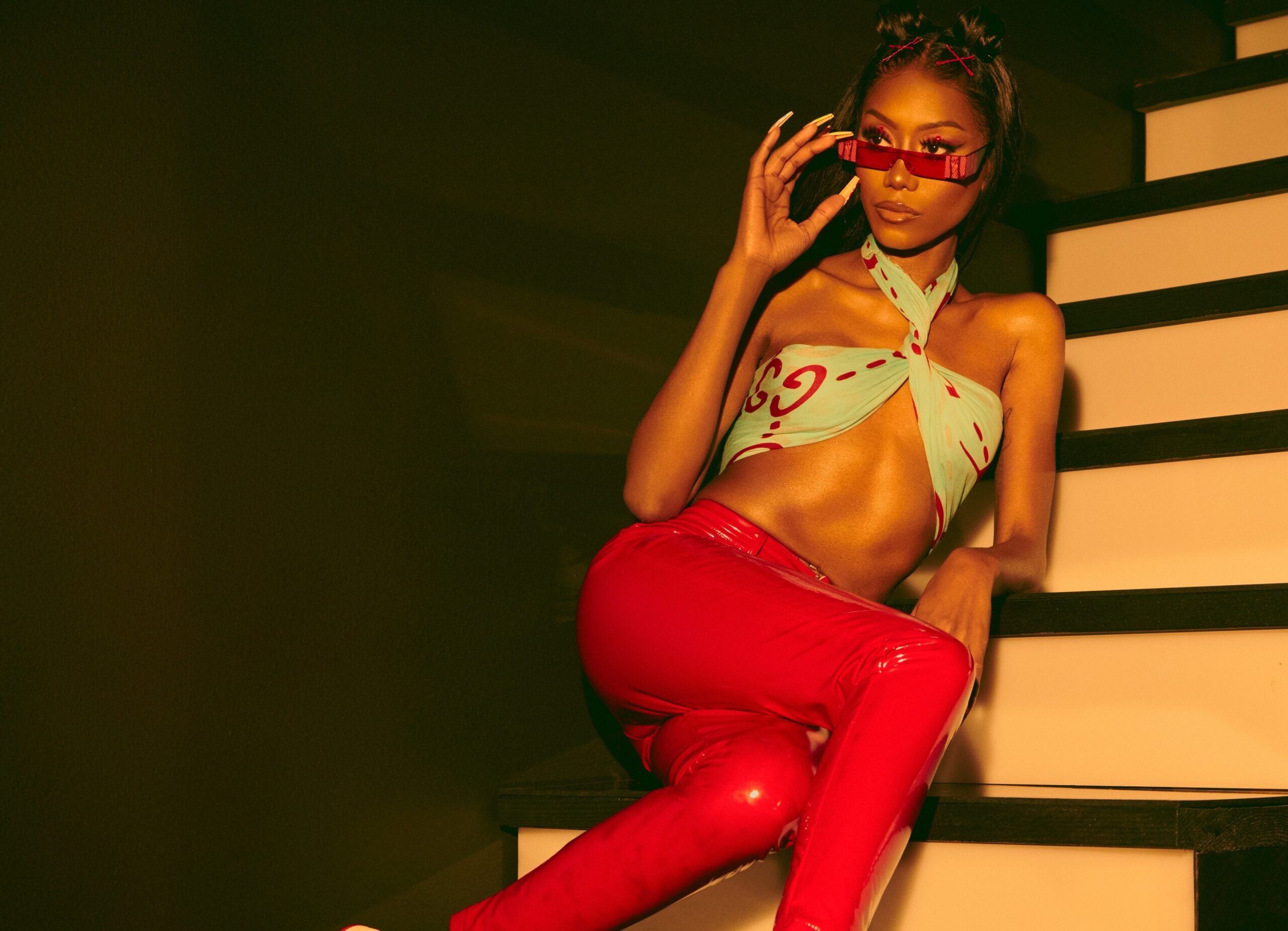 While Muni is well aware of the unusual nature of her rise to solo success and has big dreams of one day doing something even rarer by becoming an EGOT winner, she stresses that she hasn't let the well-earned success impact her presence online.
Last month, her song blocked The Weeknd's latest album Dawn FM from monopolizing the top of the Apple charts. In response, she half-jokingly invited the Toronto artist to hop on a remix so he could hold every charting position himself. "I think if he did get on it, it would be amazing," she says of a Weeknd collab. "I think he would just slide right in here and be super creative. He knows what he's doing. He's an amazing writer. I'm sure I would love to hear his interpretation."
Considering a collaboration with one of music's biggest stars may have seemed far-fetched for Muni and her fans just a few months back, but it isn't entirely out of the question for her anymore. Her years spent behind-the-scenes writing songs or singing the dictionary on YouTube have been essential in her current successes, she says, and are now guiding her toward such goals becoming a reality.
Right now, Muni now knows the power of keeping songs to herself and plans to focus on her independent solo music for the time being. She's proven people wrong before, and while her next career steps may feel even more ambitious than the last, it's time to award her those flowers (and flowers).
"You can do whatever you want," she says. "You just gotta be tenacious, and not let anyone tell you anything different. Like there's all the shit that they said being a Black woman, being 32 years old, being independent. I did it. It's happening."