"People always ask me why I chose country music," Lavender Country's Patrick Haggerty says. "The truth is, there wasn't any genre in 1973 that was ready to embrace a queer Marxist!"
Lavender Country, his self-titled debut, was the first-ever country record by a gay artist. Selling only 1,000 records at the time, a copy now hangs in the Country Music Hall of Fame library. Almost five decades later, the long-awaited follow-up is due from New Jersey-based label Don Giovanni: Blackberry Rose.
I've reached Haggerty by phone at his home in Seattle, late enough in the evening that we remark to each other our time to talk is limited: both of our respective partners are in the process of making dinner and eventually will demand we get off the phone and come and eat.
Humble and affable during what turned out to be a two-hour conversation, Haggerty takes many side roads in our time on the phone. He speaks lovingly about his childhood and lessons learned growing up on a dairy farm in Washington with hard-working and loving parents ("Don't fight, love one another"). He asks about me before we are allowed to get into questions about his life and he remarks on his desire to visit the Yukon some day when I tell him that's where I'm from. He's a warm and inquisitive man with a deep love of the people and the world around him.
From his childhood, Haggerty was surrounded by country music. Classics like Hank Williams and Tex Ritter were omnipresent in his youth. When the decision came to make music of his own, it was no question that he would record an album of country music. "I didn't know how to do anything else," Haggerty says with a chuckle.
"When I made Lavender Country I could barely play guitar," he says laughing. "I'm the original three chords and the truth guy."
Steadfast in his decision to become a country singer as an openly gay artist, Haggerty says, "We didn't have a market no matter what genre we chose. People seem to think that some genres are more liberal than others," he opines. "Now maybe that's true but none of them were liberal enough for me."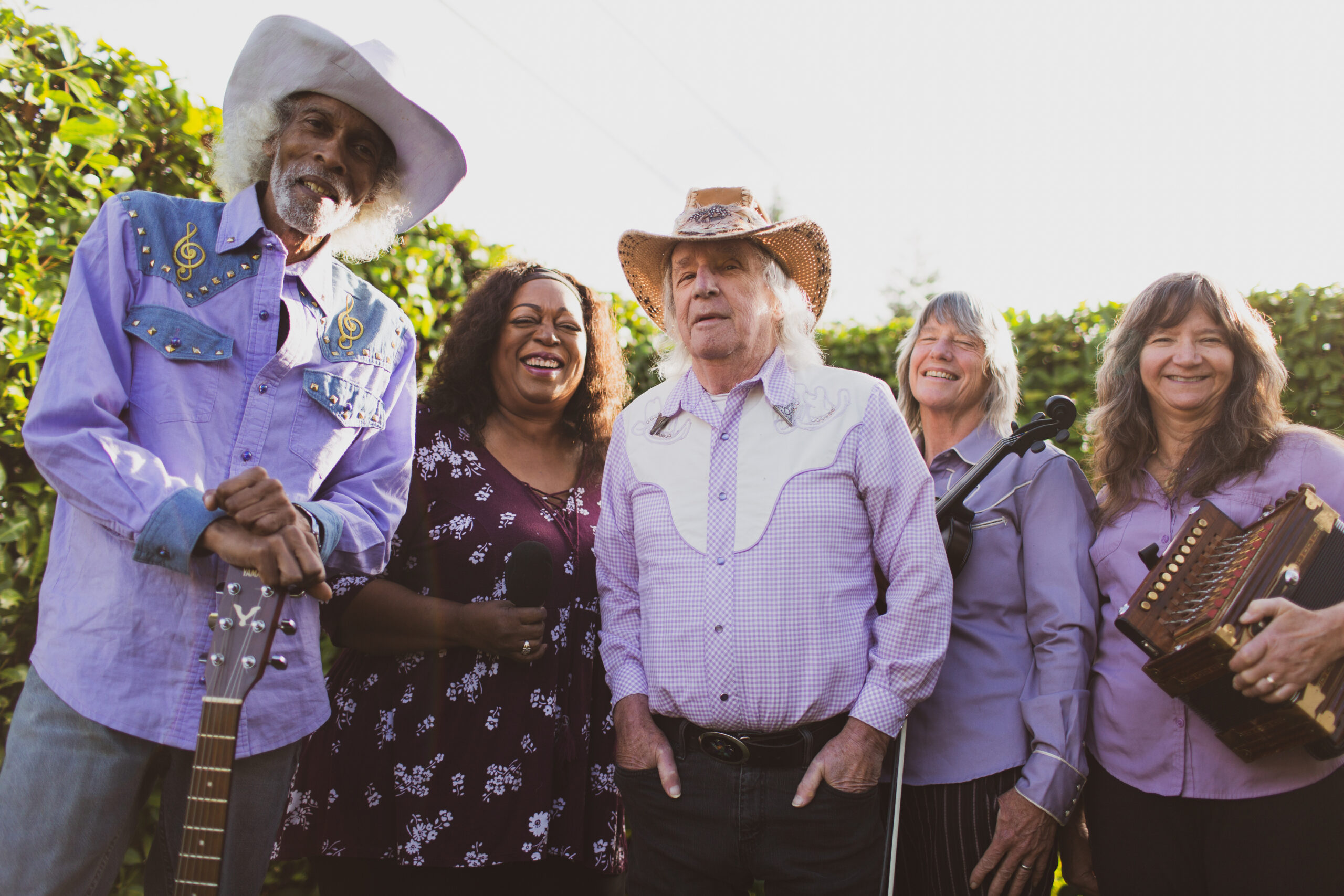 Haggerty officially came out of the closet in 1969, three years after being kicked out of the Peace Corps for being gay. Coming out publicly at the end of the '60s was dicey, but didn't phase him.
"I just couldn't stand it one more minute and so I did it, by myself." He pauses for a moment before adding proudly, "It was a radical thing to do."
After coming out, a decision had to be made. "The choice was stark and definitive. I could either be a screaming Marxist bitch f—–t radical," he says in his matter-of-fact twang. "Or, I could sneak into Nashville and go in the closet and try and pursue a career in country music, but I could not do both at the same time."
Even as popular music in North America skewed further left at the dawn of the 70s, the mainstream music world wasn't ready for openly gay artists. Even though folk artists like Joan Baez and Pete Seeger were bastions of the progressive movement, as Haggerty says, "None of those folks were ready to embrace queer music."
The Stonewall Movement was still very much nascent when Lavender Country was released in 1973, and artists were certainly not openly identifying as gay if they wanted to retain any hope of a fruitful music career.
With songs like "Cryin' These Cocksucking Tears" and "Back in the Closet Again," Haggerty wasn't only openly identifying, they were reveling in it. "We knew that Lavender Country had no commercial value when we made it in 1973," he says. "But we were on fire, so we made it anyway."
Despite its lack of market appeal, making the record was a saving grace. "It allowed the right and the road to tell it like it is and to sing our truth, flatly and plainly and without pulling any punches," Haggerty says.
Lavender Country was released to little fanfare. Unable to see a future performing as an openly gay musician, he took to other professions, running unsuccessfully for Seattle City Council and as an independent candidate in the Washington House of Representatives among them. He also took an alternative approach to performing: entertaining people in retirement homes by singing covers of old country songs, to which Haggerty estimates he was playing 100 shows a year.
Luckily in the internet age, nothing stays buried forever. In 2014 the original Lavender Country record was rediscovered and posted on YouTube, a website Haggerty wasn't even aware of at the time. The song "Cocksuckin' Tears" was posted by an anonymous source where an intrepid collector heard and was enthralled by it. The collector took to eBay to purchase a copy of the original 1973 Lavender Country record and brought it to the attention of the Chicago-based label Paradise Of Bachelors. Before Haggerty was aware any of this had transpired, Paradise Of Bachelors was already calling to offer a contract for the re-release of Lavender Country.
"It came screaming back to life," Haggerty remarks. "Many things I never believed could happen did because of that." The record fell onto the ears of, as Haggerty puts it, "thousands of heterosexuals," and at 70 years old, he was suddenly enveloped in the luminescence of an unexpected spotlight.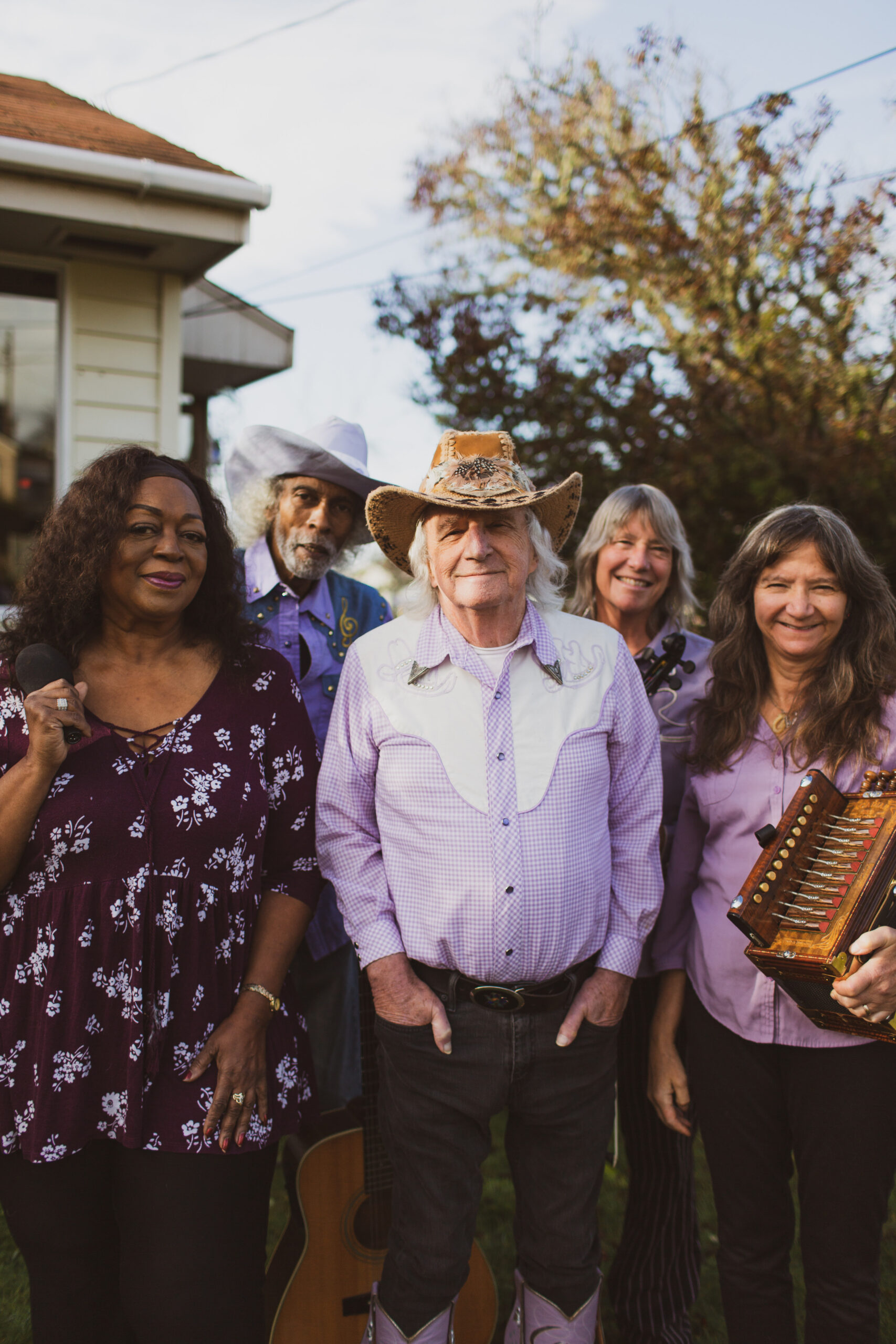 In the ensuing years, Lavender Country has toured across the country multiple times and finding new and broader audiences. Hell, there's even a ballet, to which Haggerty laughs and says, "even Dolly Parton doesn't have a ballet!"
And yet, even with the momentum of the newfound interest in Lavender Country, Haggerty was hesitant to bring himself back into the embrace of the music industry and its often ugly underbelly.
Haggerty's identity has never been wrapped too tightly around his artistry, "when Lavender Country died, I didn't die with it," he says. In the years since the first album, he has been many people: father, husband, queer socialist rabble-rouser and a grandfather to name but a few. He was in no rush to record a follow-up to Lavender Country, the scarlet letter he says has been on his back all these years.
The music industry has changed significantly since Lavender Country was released. Today, country superstars like Brandi Carlile and Orville Peck are prominently and openly queer. "For decades I was the only one and I planned on dying in that position," Haggerty says. While he had been prepared to go to pasture with that as his legacy, he is luckily able to see the fruits of his labor come to pass. "I have been jettisoned from the unknown into [being] the grandfather of a new genre," Haggerty says.
This is not to say that he views himself as being elevated above anyone, Haggerty is swift to say that he is the first by virtue, but is far from the best. In his voice you hear a sense of pride as he talks about the new wave of queer musicians making a name for themselves, taking the legacy he started and carrying it forth. "Anybody who stands up and says Hi, I do country music, I'm a queer is fomenting revolution," Haggerty says. "Whether they mean to or not."
Lavender Country was always meant to be a vehicle for social change, songs written to sow the seeds of revolution through the boldness of being so loudly and unapologetically queer. Now nearly 50 years later, Lavender Country is finally able to have the influence Haggerty could only dream of.
As our conversation winds down, our respective dinners gone cold on tables waiting for us to finish talking, Haggerty tells me earnestly, "I will never forget you, for as long as I live." Then in an instant the things that have always been the center of his world, his husband chief among them, become his focus once more and he says simply, "OK, I love you," and then he hangs up the phone.