San Joaquin County Jail, like most jails, records and monitors inmate phone calls. When EBK Young Joc calls for our interview, the Stockton, California-born rapper is understandably wary of saying anything the Sheriff's Department might characterize as incriminating. (See the recent case of Baton Rouge rapper Lit Yoshi, whose recorded prison phone calls were played as evidence in court.) Granted, the connection on his prison-issue tablet is full of static, his grumbled and half-whispered words rarely rising above it.
"I can't talk too much over the phone. I wish I was out, so we could do a real interview," Joc explains during a brief discussion of his early work with rap group-turned-clique EBK Hotboiiz. "They be trying to indict us. We're already known in Stockton. They're probably going to take this call somewhere else and use it as evidence."
Incarcerated since December for unlawful possession of a firearm, the 22-year-old has spent the first half of his five-month sentence (with five months probation) reading urban fiction, writing, and talking to his mother and his girlfriend. He also makes frequent calls to staff at Thizzler on the Roof, the ​​Oakland-based blog-turned-media company that promotes and partners with Bay Area and Central Valley rappers.
"I got hella shit that I recorded," Joc says. "I came to jail prepared."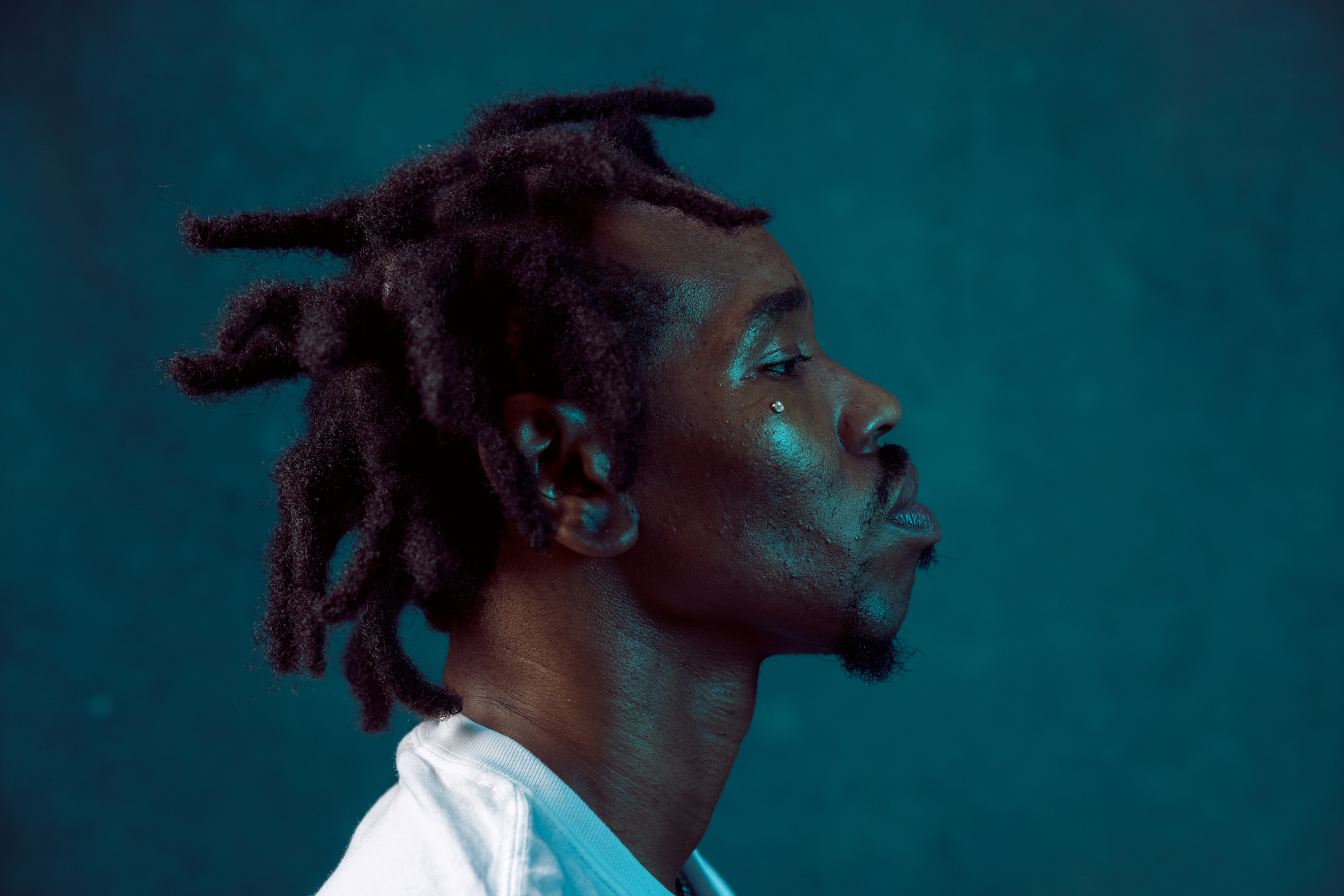 The January music video for "Bandit," which now has over 225,000 views on Thizzler's YouTube channel, is one of several music videos and songs Joc recorded last year during a feverish, beat-the-clock stretch as his sentence loomed. That collection includes much of December's Nightingale Legend (EBK Hotboiiz/Thizzler on the Roof), Joc's fourth project in three years. It's a refinement of all that's made him a luminary in Stockton's continued rap renaissance. Joc raps over menacing beats of sparse yet resonant synth melodies riddled with percussion that fires with semi-automatic speeds, narrating the city's notorious violence in his section in gripping first-person. His relaxed yet forceful delivery doesn't always rise above the production, but the unsettling dissonance between his calm and the unnerving, potentially fatal stakes in his lyrics is never lost.
Sadly, the vicious cycle of homicides and retaliative attacks is normal for Joc and Stockton. Five of the city's 10 homicides in 2022 have occurred in the past three weeks, the total nearly double what it was at this time last year. (Community organizers held a "prayer for peace" in late February.) Unfortunately for Joc, the environs of San Joaquin County Jail aren't much safer.
"Every time somebody comes up inside of here, I fight," he says. When I express concern, he wryly scoffs. "Don't be worried about me. I'm good. This is the life a nigga chose. I ain't worried about that shit."
Outside, Joc spent most of his life near Nightingale Ave. and Belair St. The street sign (see the cover of Joc's The Fresh Prince of Belair) stands on a rounded corner in a neighborhood of single-family bungalows with small green lawns and sturdy metal security doors. Joc skateboarded these blocks during his childhood. His first love got him out of the house he shared with six siblings, but walking on his blocks soon became more dangerous than landing any trick.
"I wanted to be like Tony Hawk, but then I hit the streets and started rapping," Joc says. "Life changed up a little bit."
Life changed dramatically when "a homie" killed Joc's older brother, a budding 24-year-old rapper who went by Mobbalay." Grief-stricken, Joc carried on his brother's legacy, rapping in home studios with friends from his neighborhood. Together, he Jaaaybo, Juvie, Trey B, Durkio, and more formed EBK Hotboiiz, songs like their shit-talking "Sweet Lady Remix" taking off with the aid of YouTube channel Rap Shack.
"When I look at my hood, I see visions. This block going to be legendary," Joc says of his compatriots, many of whom have budding solo careers. "We got some real stars in the making."
Thizzler thought Joc was a star, reaching out to work with him shortly after he began collaborating with the late Sacramento rapper Bris (e.g., "Jokes Up"). Since releasing his solo debut, 21 Jump Street (EBK Hotboiiz / Thizzler on the Roof), Joc's gradually risen through the ranks in Stockton and the Bay Area, every project sharper than the last as his music videos rack up millions of plays. Shortly before the gun charge, Joc's success enabled him to move out of Stockton. With his next project slated to drop days after his April release from jail, Joc can't wait to get out and get back in the studio.
"[Rap] changed my life," he says. "I look at it like it's a miracle."