Cyrano de Bergerac is one of the most prominent romantic figures in literary history — but even he'd admit his nose was even bigger!
The public first got a whiff of the exploits of the seductive swordsman in 1897, in a play that bears his name and has been retold on stage and screen scores of time ever since. Despite the historically famous loaf of French bread on his face (which can be picked up by satellite cameras to this day), Cyrano has remained the grooviest guy from Gaul with all the gals.
We caught up with the smooth-talking swordsman to talk about Cyrano the ELEVENTH film – starring Peter Dinklage as Cyrano and Haley Bennett as Roxanne (in theaters February 25) – celebrating his powers of persuasion with the ladies to see if he thinks it passes his smell test.
SPIN: Thanks for taking the time. We've heard you've been a bit under the weather!
No worries, mon ami! It's just a bit of a head cold, but with my nez… one sneeze could have wiped out your entire editorial team! I thought it was smart we play it safe!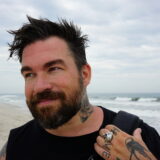 There have been so many versions of your story. What made you want to get behind this one?
Well, this one is a musical. And nothing lifts a romantic tale like a touching musical score. I also negotiated a healthy cut of the box office and streaming revenues.
Why is this story so special?
My story celebrates the finest attributes of a man so smitten by a wonderful woman that he is willing to lend his innate ability to express romantic feelings to another man — just so she can be happy. It gives people a nice alternative to Below Deck: Mediterranean.
Apart from the score, what makes this version different?
Probably the fact that they shrunk the story's central character — my nose. That's something centuries of plastic surgeons and a demolition team from Marseilles I made the unfortunate mistake of contracting in the late '70s have never been able to do.
What did you think when you heard Peter Dinklage — a little person — would play you in this one?
There are no small parts…only small actors…but he is a towering talent! Peter is able to convey the same feelings of isolation and rejection that come with being different — probably even better than other actors who glued super-sized prosthetics on their faces to get the same effect. He also sweet-talked me with a director's cut, boxed set of Game of Thrones.
What are your thoughts on other people who have played you?
Nobody stunk — and coming from me, that's a compliment! I mean, just get a whiff of some of the names who've strapped on the schnoz. There's Christopher Plummer. Kevin Kline. Gerard DePardieu, and even Steve Martin. I admit that the last one was a little "wild and crazy." But I do think Peter will stand above all of them.
Why do you think your story stands out as one of the most romantic and enduring tales of all time?
My story is one of true love transcending surface impressions. It shows people that real romance comes from the heart and real connection only comes from expressing your feelings in a way that bares the deepest emotions in your soul. It demonstrates that admirable character is far more attractive than fancy shoes. There are also a bunch of sweet sword fights!