Choking on your own vomit isn't a way that anyone wants to die.
Rumor has it that this was the fate of Jim Morrison of the Doors one night in Paris back in 1970.
Nor is dying from acute liver failure in a New York hospital as Billie Holiday did in 1940 considered desirable, or passing in a dingy bathroom from alcohol poisoning as Amy Winehouse did in 2011.
The most beautiful rose reduced to its thorns, rotting through the years within the stem itself. Poison poured into the throat by the desire for silence.
If we are not equipped with an understanding of ourselves or a toolbox of techniques we can utilize in times of mental health challenges, alcohol is something known to be effective. Alcohol doesn't have much of a learning curve to bring immediate results.
Society generally accepts any level of intoxication with open arms and justification. Tune the troubles out, get a little loose, laugh, reduce anxieties enough to a place you can socialize.
The correlation between alcohol and mental health tends to be one of the last conclusions drawn.
Creatives, many of them, suffer from a persisting existential crisis.
A host of factors challenges a musician's mental health today.
Making a living wage in a harsh industry that dictates unrealistic goals and aspirations is maddening. Streaming services have pushed sustaining oneself by one's music off into the distant horizon for most artists, and it is only getting worse.
Being judged upon by benchmarks of followers, shares, and likes isn't a natural form for anyone. Musicians are called to relentlessly advertise themselves on social media through digital personas that appeal to the masses more than represent who they are as individuals. Forced presence generates anxiety, identity crisis, depression, fueled ego, paranoia, and madness.
The burden that several musicians take on to communicate the feeling of the times can test the strongest heart. Anger, sadness, euphoria, loathing, weights tied to limbs we break with waves of sound in an attempt to create harmony while drowning in a sea of digital noise.
Trauma can be a driving force behind why people create. Polish psychologist Kazimierz Dabrowski had a theory of disintegration, the evaporation of emotional stability caused by trauma and adverse events. Turmoil in the family, a breakup, one's depression. States of brokenness that creatives often repair and build upon through their expression may always leave them feeling incomplete.
Several stories of death by alcohol amongst creatives are tinged with loneliness a lack of support. Those three, four, five drinks between the piano and the fridge creep up on you.
What can halt this whirlwind?
Purpose is a north star that can significantly aid our mental health. It is shown through several studies that purpose can lead us to live happier and healthier lives.
The ability to discover meaning in our day to day, especially when we face difficulty head-on, might be one of the central cogs of resilience. Having a purpose in life may shift perspective on scenarios that cause stress and allow us to handle them productively, helping us along on a path of recovery. In turn, this heightened power to recover from traumatic instances and challenges may allow a person to find a greater sense of purpose throughout their life.
My feeling of purpose that has taken me away from drinking alcohol is to amplify hope and resilience within others.
I found immense benefit in identifying how to make music not only for my mental health but for the wellbeing of others through organizing events, anchoring my creative identity within a cause, and structuring my songs to speak toward a narrative of mental wellness. I started constructing an ecosystem where gratification would come from many places all along the way that also assured me I'd have somewhere to tell my stories. Instead of worrying about reaching millions upon millions, I asked how I could directly impact those near me. Touching a hundred lives can radiate outward to thousands in the end. Purpose has positioned me to discover ways to offer fellow musicians new gig opportunities and new ways to sell their work and raise their voice.
Purpose steered me toward friends who support healthy habits and encourage self-growth.
Finding purpose cemented stability in my life.
Is this putting the food on the table? No, not entirely, but it gave me peace of mind. I do not feel the mental ebbs and flows I used to anymore associated with being a musician.
As we begin to think about the moments we drank in relation to how we felt, it is to be noted, validated, and understood that we were doing the best at the time with what we knew. Coping mechanisms carry us until the moment comes when we learn new, healthier strategies to take their place.
What might purpose present to you?
For me, it gave me a glass of water.
About the author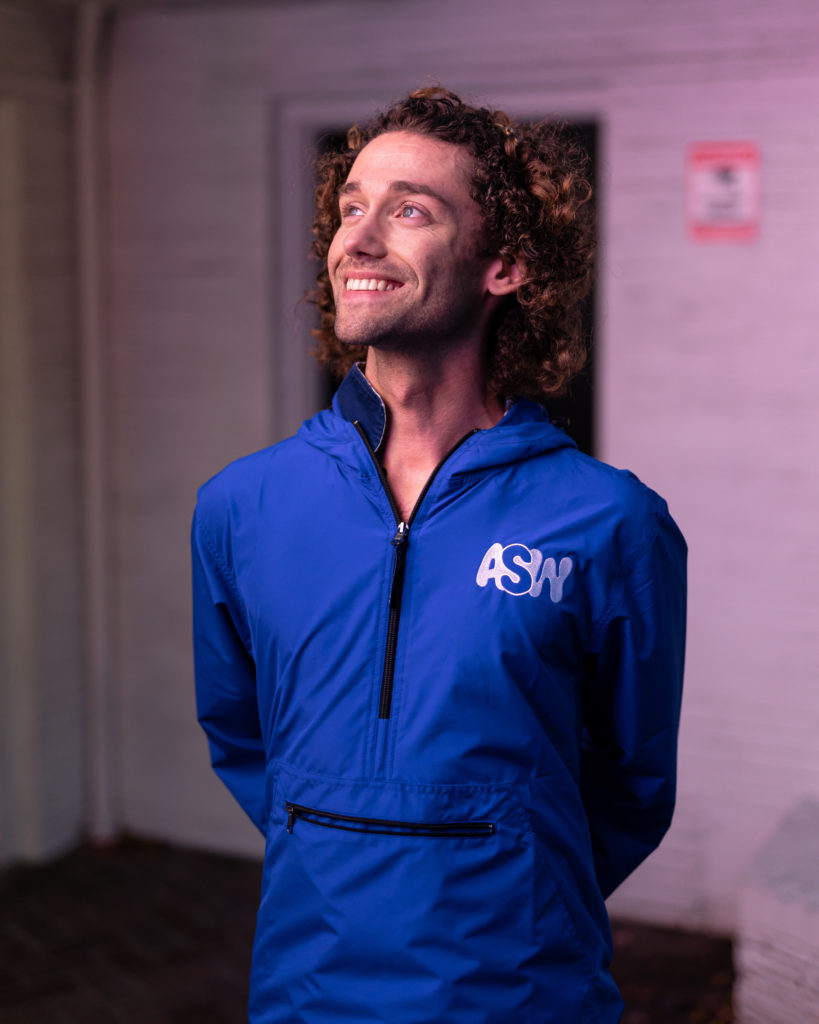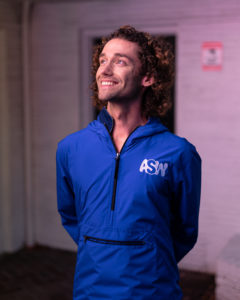 A dance music producer, singer, and songwriter, Alex Wagner (known by his music project ASW), was called an emerging artist to watch by DJ Mag in September of 2021. Currently signed to Tommie Sunshine's Brooklyn Fire Records, he has also had multiple releases on Atlantic Records, remixing artists such as Galantis.

As a crisis counselor for Crisis Text Line and certified peer counselor with the state of Washington, he has organized multiple mental health awareness events leveraging the power of music and the arts. He is launching his company Grooving for Good this year. He currently resides in Seattle, Washington. You can follow him on Instagram at @asinglewave.