Some say that singing to your flowers can help them grow.
When I'm scared in the shadows, withering at the bottom of a valley of my own making, music has been the only thing that sparks a sense of confidence within me.
Why?
A cruel example of how music empowered people throughout periods of hardship lies within the history of slavery. Work songs grew during slavery when African Americans sought resilience and strength to endure injustice and cruelty.
When interviewed by NPR about his novel "Work Songs," Musician Ted Gioia said of work songs that:
"[They] are more than a musical genre; they're a transformational tool. It made the work less arduous; it made the hours roll by…It allowed them to have some sort of mastery over their work conditions which were often very demeaning ones."
Observing this history is significant in light of mental health because their songs rang louder than the chaos around them.
Music makes us feel supported. It validates our plights.
A study conducted in Israel with over 300 babies provides further insight into this phenomenon. When sung to, babies were found to have a slower heart rate, increased quiet alertness, and even improved behavior. Coincidentally enough, music therapy seemed to lower their stress when it came to the parents.
One of the biggest reasons is the impact sound vibrations have upon us.
The researchers at Beth Israel Medical Center's Louis Armstrong Center for Music and Medicine applied their studies to people with Parkinson's disease and found positive benefits. Lee Bartel, the lead researcher, verified that "rhythmic pulses of music can drive and stabilize disorientation."
The superior olivary complex, found in the brain's stem, is the first part of the brain that takes in sound from our ears. It oversees many neurons in the brain to create harmony and synchronicity. Hearing specific vibrations and frequencies influences us and our mental health because of this part of our brain.
A whole class of music called "Binaural Beats" blossomed from understanding frequencies and vibrations.
In 1839, German physicist Heinrich Willheim Dove discovered that when two sounds of different frequencies are heard through a headset, the brain registers the experience as a new frequency tone – creating something new from the two.
Binaural beats and their intuitive utilization of vibrations are scientifically shown to improve relaxation, mood, creativity, relaxation, focus, and more.
It isn't some far-out idea that you are abstractly grasping to describe to your peers; music is transformational. Songs are an amalgamation of many frequencies ingested as one harmonic force – you can imagine then why they can heal us.
I invite all of us to think about three songs that make us feel positive and supported.
Here are mine.
Koji Kondo – The Great Fairy Fountain
In interviews, when asked where my love of dance music comes from, I say "Nintendo" without blinking. Nintendo introduced me to electronic music.
"The Great Fairy Fountain" is a most innocent melody, with cascading tones twinkling between consonance and curiosity. It transports me to another place by taking childhood memories and evoking them into the present day. It brings me ease and simplifies my thoughts so I can better grab onto a sense of security.
It was my most played song of 2021 when getting through another year of the pandemic.
Nostalgia can be healing.
Flume Ft. Little Dragon – Take a Chance
The past couple of years has felt like a trial from Greek Mythology. To overcome the days with a positive mindset, "Take a Chance" has acted as a heralding call of perseverance. There is a feeling of growing confidence throughout the song, swirling around me, enabling my weary muscles to lift my head when I thought there was nothing left.
A song of triumph is essential.
Michael Giacchino – Bundle of Joy
Safe spaces are vital for our well-being. For me, no other song projects me into a new, warm, safe environment than "Bundle of Joy" from Pixar's "Inside Out." A prime example of music connected to context to amplify its impact, "Inside Out" tells the story of human development and the core values that comprise it.
When I hear this song, it casts upon me the textures of the film and swings me into a position of recalling my core values and virtues. It rakes back noise and discomfort like leaves to clear a view of my foundation. It is a whimsical tune that acknowledges struggle in its own right while waltzing with an overarching statement of imagination, optimism, and wide-eyed wonder.
Music regulates mood. Rhythm dances with our neocortex to make way for a breath of relaxation. Playing instruments can navigate complex emotional states.
A small melodic antidote can stop us, make us take pause, and see a more accurate picture of reality – that we have control. We can find peace through our brain's interpretation of frequencies and vibrations.
We sing to the flowers, so let us sing to ourselves too.
What are three songs that make you feel supported?
Whatever they might be, I hope you create a playlist for yourself to help you work through hardship and crisis to discover your own calm.
About the Author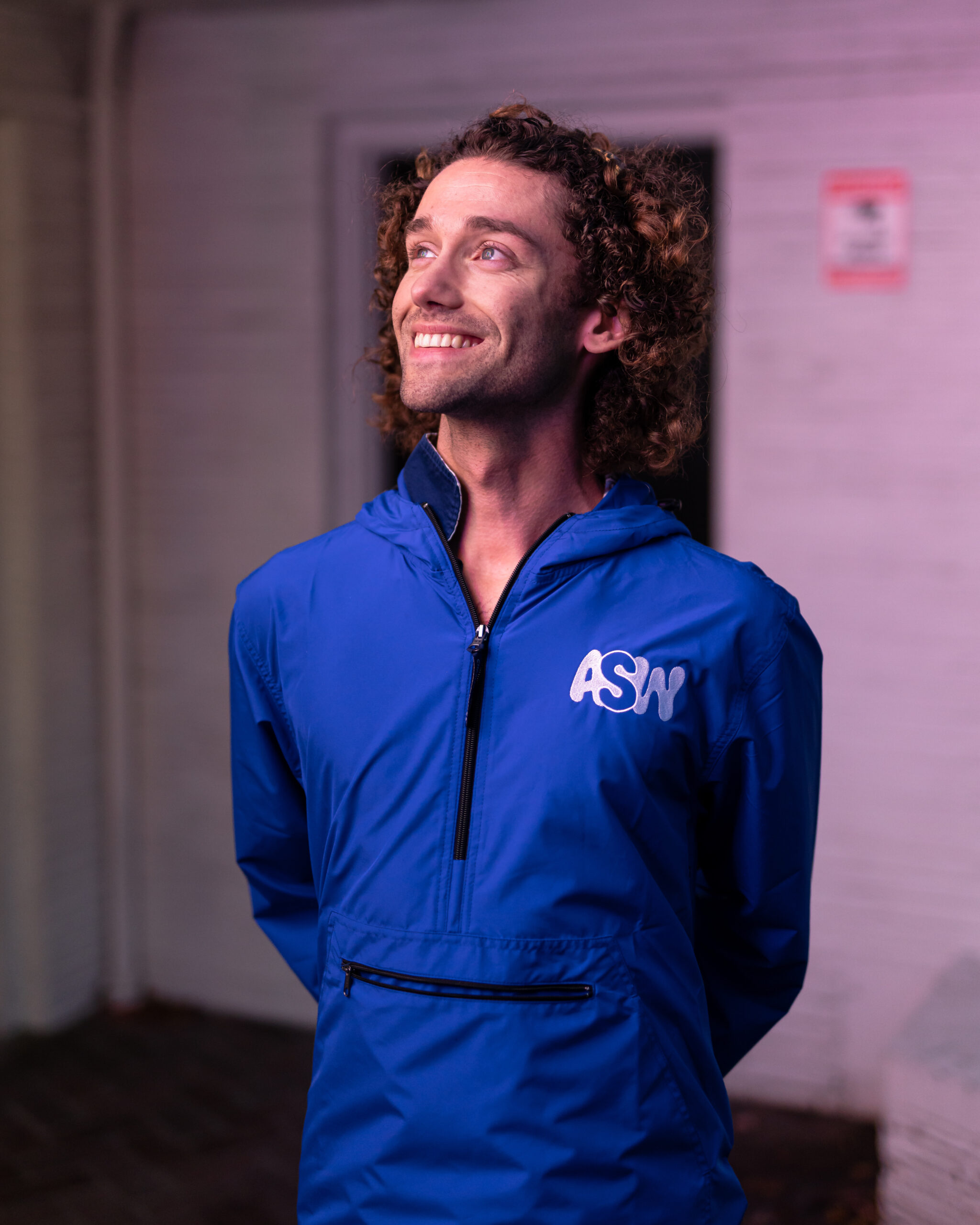 A dance music producer, singer, and songwriter, Alex Wagner (known by his music project ASW), was called an emerging artist to watch by DJ Mag in September of 2021. Currently signed to Tommie Sunshine's Brooklyn Fire Records, he has also had multiple releases on Atlantic Records, remixing artists such as Galantis.
As a crisis counselor for Crisis Text Line and certified peer counselor with the state of Washington, he has organized multiple mental health awareness events leveraging the power of music and the arts. He is launching his company Grooving for Good this year. He currently resides in Seattle, Washington. You can follow him on Instagram at @asinglewave.