Why care?
It sounds harsh, but it is valid to ask. Why ought we care about the wellbeing of others outside of ourselves?
During the past couple of years, navigating and learning your world as it was in lockdown, there was little brain space to consider how a public health crisis impacted other age groups. That wasn't selfish; it's hyper self-awareness in a trying time to keep yourself healthy. To adapt to that phrase of a "new normal."
As the word pandemic begins to be replaced with endemic, we ought to look around to check in on our neighbors in a meaningful way.
I'd like to focus on one group in particular: college youth.
There is a mental health crisis among college students today in the United States.
There is a crisis occurring within a body of over 19 million people in our nation.
For the past couple of years, they were stripped of their safe spaces, of the places that lifted them above challenges and introduced them to new ideas and people.
Nowhere to turn to, isolated in dorm rooms, it was as though college students were suddenly marooned on islands.
When they wanted to seek professional help, more often than not, their counseling centers were overwhelmed.
They still are.
When you're in college, you indeed are in a radical stage of development, with lots to learn.
You don't have much-lived experience, so nothing has prepared you for a state of crisis. You're malleable, listening to the flickering news and partisanship. Your peers are all the same age. You don't have people to turn to with greater lived experience.
Why care?
Over 60% of college youth have experienced depression in the past year.
Suicide is the second leading cause of death within this age group.
88% of college students say that mental health negatively impacts their academic performance.
Gen Z is estimated to have $150 billion in buying power, and that number will exponentially increase. If 60% of them are experiencing depression, does that suggest that over 75 Billion dollars of that purchasing power is influenced by pain?
Difficulty relating to the traumas and pains of another group is understandable.
A tool we can utilize to grasp the severity of another's crisis is our ability to paint pictures and connect dots.
Percentages about depression can seem, still, a little abstract.
But if we think about dollar signs, about our companies and jobs, the concert halls we walk into, our homes, we can begin to draw lines between dots and see things more clearly.
Dots are things we can understand.
Suppose someone is exhibiting signs of potentially experiencing a mental health crisis. In that case, I do my best to picture the factors causing the issue and how they can affect things beyond it to further my conviction to influence them positively.
That's me drawing some dots on a piece of paper, and I let my thinking create the lines between them.
I paint and fill in the details through research, asking questions, speaking to people to learn about their upbringing and history, and soul searching.
What are the things stopping you from approaching someone outside of yourself with a trauma-informed perspective?
Age is simply a number created by ourselves to measure the duration of life. No walls divide the young and the old except the ones we make.
College youth are peers at concerts that you see wide-eyed with awe as they experience your favorite band for the first time.
They are the new buds in a garden eager to become as full and vibrant as you.
If we begin to contribute to the mental wellbeing of college youth, they will likely contribute to ours when they are able.
Next week, I'd like to share something I came up with to help address this situation.
The harmony of people helping one another is the most beautiful sound.
Music is better together.
About the Author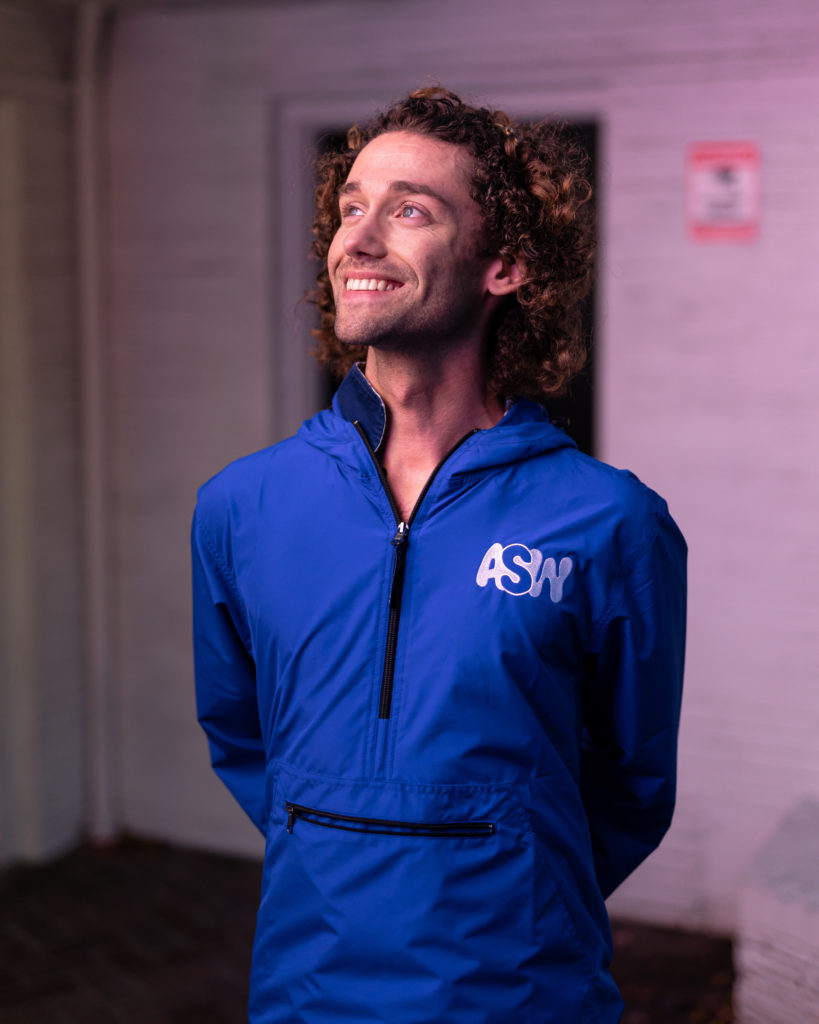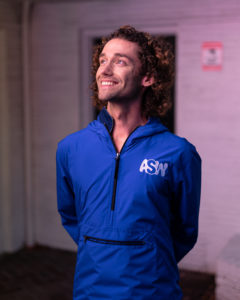 A dance music producer, singer, and songwriter, Alex Wagner (known by his music project ASW), was called an emerging artist to watch by DJ Mag in September of 2021. Currently signed to Tommie Sunshine's Brooklyn Fire Records, he has also had multiple releases on Atlantic Records, remixing artists such as Galantis.

As a crisis counselor for Crisis Text Line and certified peer counselor with the state of Washington, he has organized multiple mental health awareness events leveraging the power of music and the arts. He is launching his company Grooving for Good this year. He currently resides in Seattle, Washington. You can follow him on Instagram at @asinglewave.